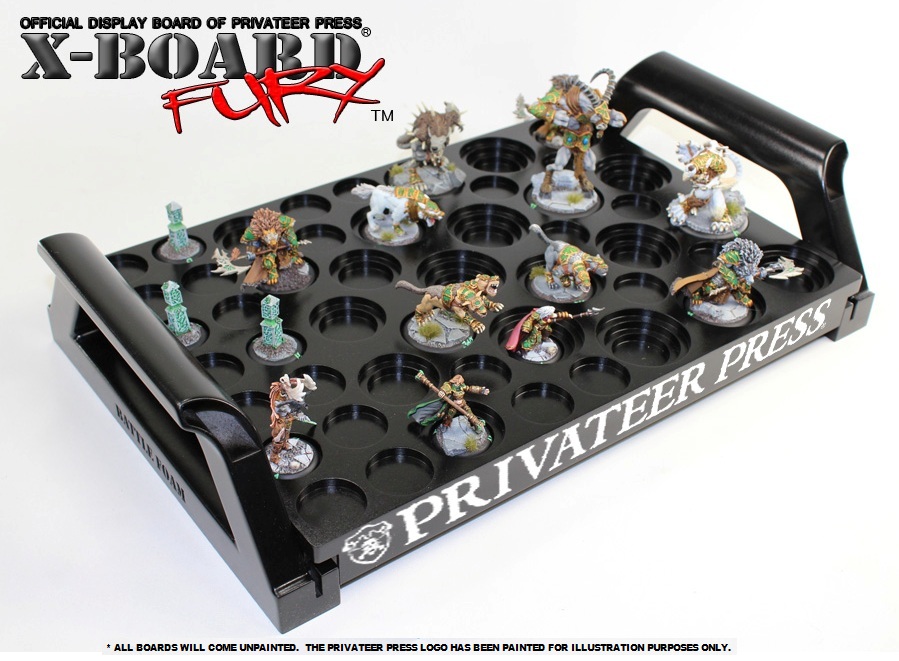 BattleFoam has teamed up with Privateer Press to offer Warmahordes players a new, easy way to transport and display your army.
The X-Board Fury Travel Display is the official Privateer Press movement solution. The X-Board Fury is an injection molded plastic modular display board designed for tournament and casual gamers. The X-Board Fury easily breaks down to fit in most luggage or Battle Foam bags and makes traveling a breeze. The hard plastic boards allow for multiple display options and the quality black finish makes quick work of painting and basing. The X-Board Fury can be used for tournament displays or just to carry your models from table to table.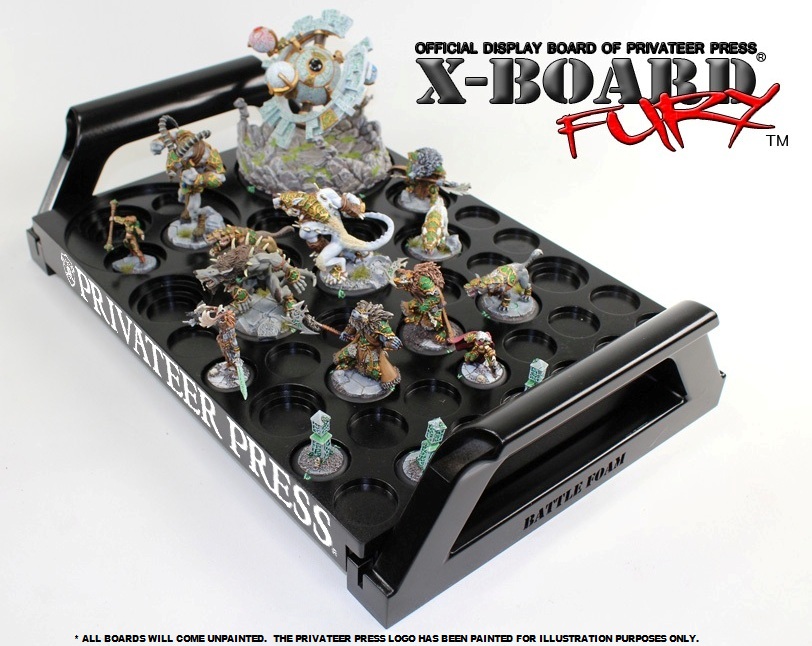 Battle Foam and Privateer Press have designed the X-Board Fury Modular Travel Display to work with the entire range of current and future Warmachine and Hordes models. The X-Board Fury's patent pending design has handles that snap in quickly and easily. The durable injection molded handles and boards come with a Full Life Time Warranty. Gamers can simply primer, paint, and assemble for an amazing looking display that will guarantee a professional appearance.
The X-Board Fury comes with the following:
1x Tray A with various size circles
1x Tray B with various size circles including some for Warmachine or Hordes Battle Engines
1x Pair of handles to make carrying the boards easy
Gamers can also use the X-Board Fury with the X-Board Travel Display rail system for those truly epic model counts.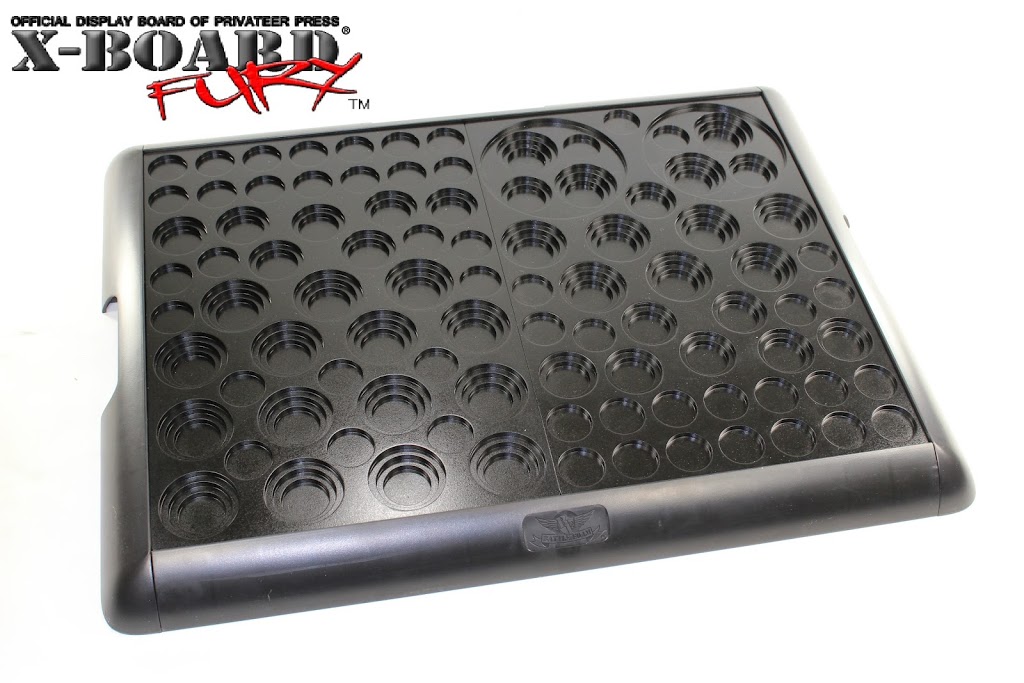 The X-Board Fury releases April 30th.
Pre-Orders will ship before Adepticon, or can be picked up at Adepticon.