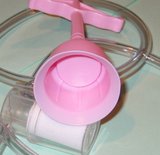 Last week's article explored death stars in 40K, units that are brutal, survivable, and expensive. Very, very expensive in most cases! This week, why not explore the alternative?

Looking for alternative, I thought, "Huh, maybe the 'opposite of?' Is that viable?" Yes indeed! So what's the opposite of death star?
Birth.
Vacuum.
That's the opposite of a death star; a birth vacuum. Turns out, it's a real thing. Nothing to do with wargaming in general or 40K in particular, but a real thing nonetheless.
God help me, I Googled it.
Don't be like me. Don't think too literally, don't get curious and wonder what image you can knick and drop on an unsuspecting Blogosphere, and – by everything sacred – don't go so far as to watch the video!
We're going with 'points-efficent.' Let's just leave it at that. Moving on.
* * *
When I think of a points-efficient, I'm generally thinking of a troop choice that's cheap enough to do nothing more than babysit an objective. Hopefully it will be able to contribute more than that, but a troop can do one thing no other unit can: hold an objective.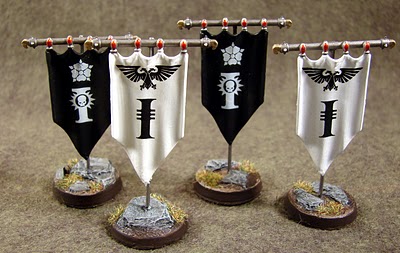 That's its main job. Anything else is secondary.
* * *
Maybe you've spotted the gaping hole in the argument; if so, you're doubtless playing one of those Codices who sport some super-awesome, always-worthwhile, kick-ass troop-type. Something you don't feel guilty lavishing a Rhino on; something that may be worth an investment in Wargear.
Something you would purchase even if you didn't have to.
I'm staring at you, Space Wolves! With arguably the current best type of troop in game, 10 Grey Hunters with double Melta Guns in a Rhino are an incredible buy. I'll start with four, thank you.
You see, there's the dark secret of hunting for points efficiency… it means you're cheap! It means you probably aren't playing with an army that can afford to throw away some points on a bad decision.
Maybe not, maybe not. Let's do a walk through and see what we're working with.
* * *
Blood Angels: We're starting out with an interesting one, as the Blood Angels are riddled with choices. Let's see, Tac Squad? Scout Squad? Assault Squad?
Death Company? Death Company Dreadnought?
There's no good way to answer, since this article isn't about best but about optimized. We're looking through the bin for the bargain buy – but it's just not the right question to ask.
Let's approach this from another way: you can certainly spend 75 points for a 5-man Scout Squad. After all, 75 points is the rock bottom price for a good purchase from Chaos Daemons – and it works there! Also, this is the unit I'll argue for in the Space Marine book!
Just not here. I can't say a Scout Squad is a good buy in Blood Angels, since you've got a great option in the 5-man Assault Squad. For 25 points more, you great Marines, real armor, and real weapons!
Better than that, you get a built in discount for your Razorback – what's not to love? So my choice here would be 5-man Assault Marines, 1 Melta Gun, and an Assault-Cannon Razorback.
The downside? That's 200 points, and jumps clear away from the point of bargain shopping. Help me out folks, is efficiency possible in the Blood Angels Codex…
…or is this the trap this army constantly finds itself in? The easy justification for just a bit more kit…
Chaos Deamons: On the heels of a difficult choice to the arms of an easy one! There's really only one right answer here, and that's a unit of 5-strong Plaguebearers, coming in at 75 points.
Look, this army suffers from a lack of anti-tank, meaning you need to include Bolt where possible. You can do that here! Just spend 20 more points a unit…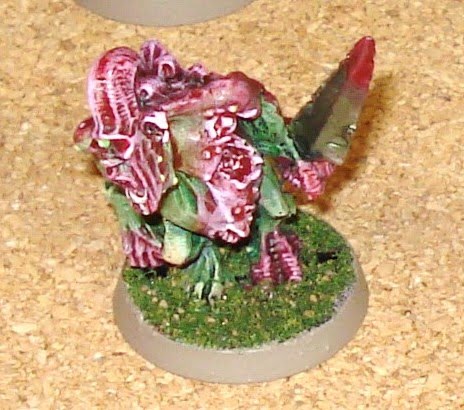 …and that's probably a 100 more throughout the army.
Yeah. I'd take the Horrors, but 'Bearers are best.
Chaos Space Marines: Lordy, lordy! Hopefully we'll have a new book to yak about soon. I have it on good authority Big Red is about to lose his poor, addled mind from sheer anticipation!
The buy? Plague Marines. Five, with double Melta and a Rhino.
That's hard to argue, but if you had to try something else… why not a Daemon drop of some type? Not too expensive and not too shabby.
Dark Eldar: It's hard to steer wrong here, since both the Kabalite Warriors and the Wyche Cult are both great options. In a balanced army, both have their pride of place.
But for the points, isn't a 5-strong Kabalite unit, upgraded with a Blaster and riding around in a Venom all lopsided with bristly-death in the form of Splinter Cannons, just pretty darn cool?
Eldar: And here's why we need to consider these points in the first place!
Remember when the Eldar were cool?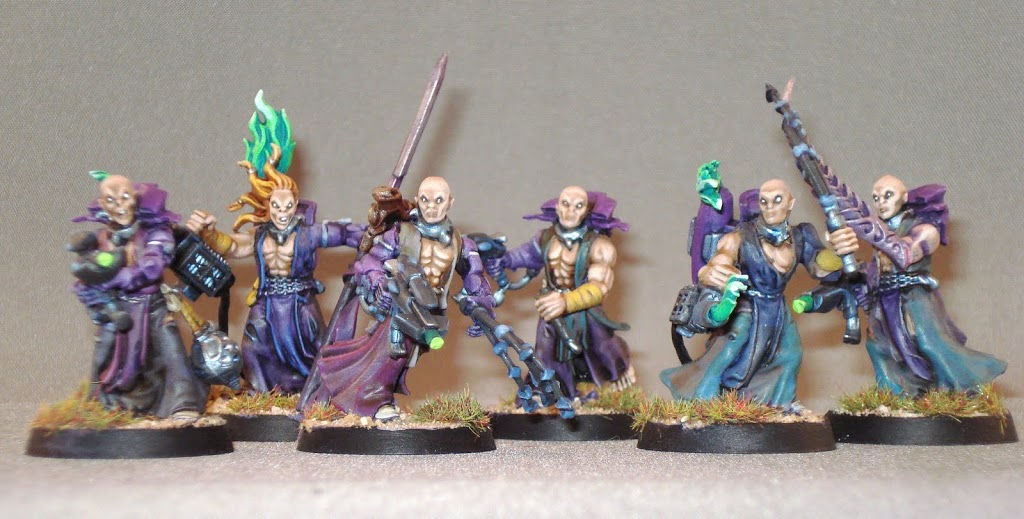 Okay, still cool… just costed out over the last few years by the inevitable Codex Creep. Still, this is an army that needs a good buy!
The standard answer these last few years has been five Dire Avengers. Cheap, no doubt! More to the point, they'll bravely jump into the closest Falcon and make it a scoring unit. Not a bad plan, actually. Not a great plan, though.
Not anymore. Not with Falcons and Serpents coming in at about the cost of that Blood Angels squad I was griping about not too long back. You remember the 200 points that just hurt my heart?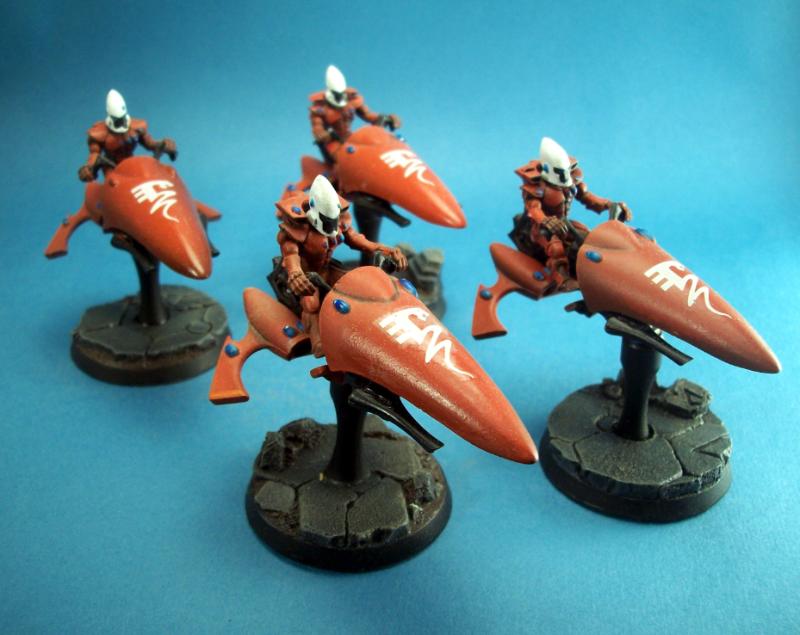 I'd say three Guardian Jetbikes might do the trick. You can't get much cheaper at 66 points. I suppose you could add a Shuriken Cannon, but why bother? They ain't hitting anything with it, and they'd be better off running like hell!
A stiff breeze, you know? Knock them right over…
Grey Knights: If Grey Knights is your army, you're now wondering what all the fuss is.
Oh, you! Don't worry your pretty head.
It's a good thing you're cute – now go kill something pretty for dinner!
Imperial Guard: Here's cute's working class cousin.
The best buy in the Troops section isn't a mystery; Mech Vets are so commonplace they've begun to bring up the Imperium's average ballistic skill.
Still, it's a credit to this book that the standard Guard squad is better if used properly. Regardless, this book needs no help from us!
Necrons: Ah, a fun one! The dust of eons hasn't quite shaken off the shoulders of budding Overlords. This book still has a lot of talking 'bout to do!
For my money, the efficiency is found in Tesla Immortals. Heck, it's only 85-points! For that, you get a unit that can keep a counter all warm and toasty – so to speak – and still contribute at range with a not inconsiderable Str. 5 Tesla shot!
Good stuff, good stuff.
Orks: The Orks; an aging race of fungus that will never, ever go away. Not quietly.
Not at all.
This is a book that benefits from excess; the better tournament lists manage to combine 'horde' with 'brick,' so you can bet some Boyz are part of the buy.
Still and all, Grots rock the charts as the ultimate throwaway unit! It's hard not to toy with this idea…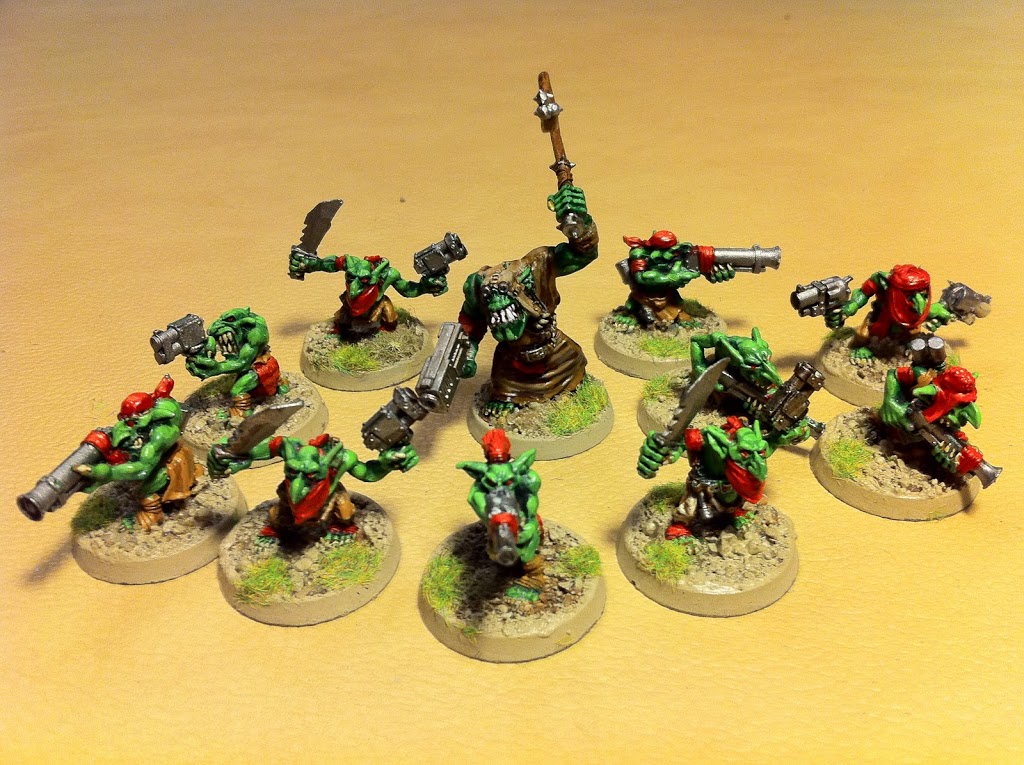 …is it possible to do all the heavy lifting in the HQ, Elites, Fast Attack, and Heavy Support? Can Grots ever truly own the Troops allotment?
Sisters of Battle:
(There's only one choice? You get to kit them out, but that's not a choice. It's an illusion.)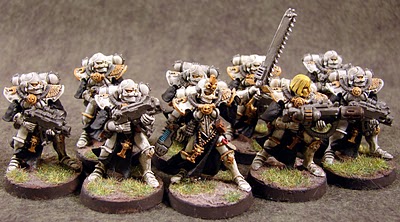 Space Marines: I've already mentioned Scouts, and I think they make real sense in a few different Space Marine builds – and that's even if they never contribute much in the Shooting Phase.
And they probably won't, even with a Missile Launcher. It's not why they're still useful!
Scouts control space, and space controls movement. Scouts can outflank, and outflanking adds potential disruptions your opponent can't afford to ignore completely. Scouts: the caption reads, "Not Bad." Don't write home or anything, but there you go.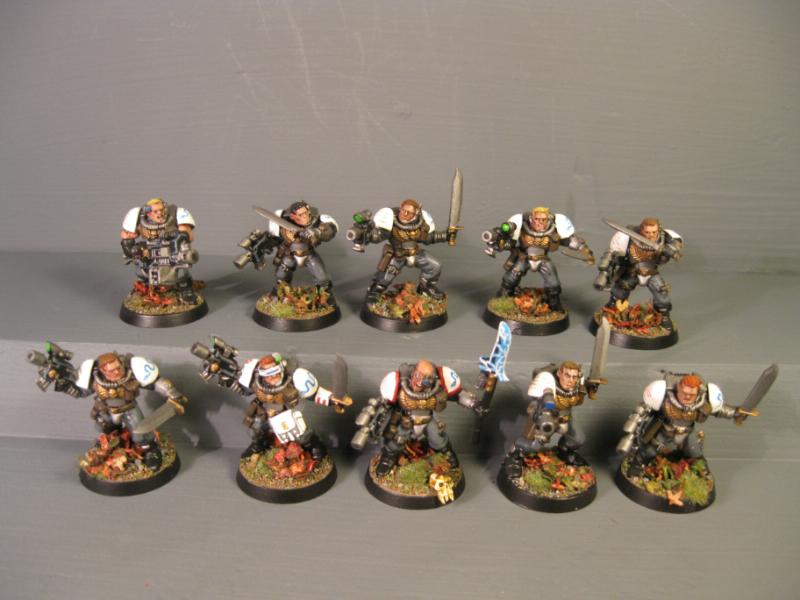 I'd be remiss without pointing out something Space Marines have others don't… an ability that adds instant value! Combat Squads!
Don't underestimate how useful this is. After all, what's more efficient than purchasing two full-sized Tactical Squad, then deciding before a game you need four troops to take objectives with after all?
One army, not mentioned here, does this trick better than any other book…
Space Wolves: Nothing to see here. Move on.
Tau: *sigh*
Is any unit more a placeholder than a Tau Fire Warrior squad? Buy six as an excuse to purchase a Devil Fish.
Or not, your option.
Depressing.
Tyranids: Ah, saving the best for last!
At least, that's what Sin Synn would have you believe – right mate? But my heart is with him, 'cause it's a book I so want to love.
But Nids have so many design problems it ain't funny. Let's not rehash this; instead, think, efficient.
Twist my arm. Personally, in my opinion the nod goes to the Termagants. A squad costs 50-points…
…then you can get a Tervigon! More to the point, park them in terrain next to the objective, then who cares if they Lurk?
* * *
That's it from Strictly Average! Visit, hit 'Follow,' and make an Empty Digital Headache a happy gamer.
Regarding the article, this one needs your input. So what's your favorite points-happy options? How do you balance the choices with the need of the game? Where should you be spending your points if your points just don't seem enough?
Thoughts? Comments? Hugs and gropings?