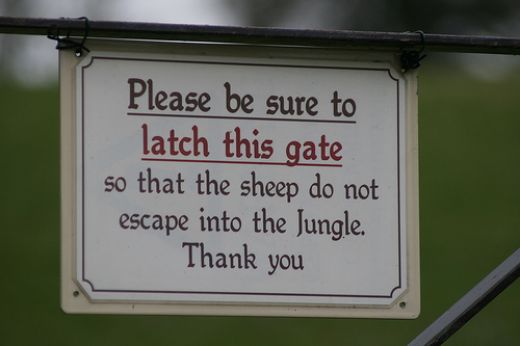 Goatboy here again – just talking about my plans to get ready for Adepticon this year. The Mecca of Warhammer 40,000 tournaments beckons.

We won't be making the drive of doom this time as we all decided that flying makes more "mental" sense. Plus I don't want to be in a car/van/stink hut for 19+ hours. So with that in mind I have to plan on bringing my armies up in the air in the flying dragon of doom from the lands of Southwest.


Against the Grey Hordes
If you have been reading my personal blog you know I have decided to forgo my normal 3+ armor save route and try something different this year. So this year I am going with Chaos Daemons as I feel it will give me the chance to play something different. So I will wave my brightly colored flag in the sea of Metallic nonsense (Or counts as mind bullet mutha truckers who sail on the sea of what's hot) and try to snatch some goodies from the so called Warhammer 40k Elite!
So yeah I plan on going rogue and bringing something different. The question is will this help me out? Who knows. I am designing a list with the idea of what I will most likely see. Knowing my luck I will end up playing all the random lists throughout the tournament. Last year I only played against marines and this year I feel instead of all the lovely colors I faced last year (Blue, White, Blue, and Red) I will most likely see shades of Grey-metal washed with Badab Black. I hope the normal lazy route of just playing what everyone considers broken will allow me to out-play my opponents most of the time. In fact that was why I went away from that army in the first place. I felt it made me lazy and just hoping for average rolls instead of actually playing the game. You can't get better that way so going rogue is my desire to rework my play style and my own skill.


Going Rogue and Why You Should
So that is what I want to talk about – changing up your game. I know a lot of the time you can't go about painting/finishing an army for play in a few weeks. A lot of us have kids, wife, and demanding jobs. This makes it a lot harder to switch on a whim when your army takes you a year to get together (or save up to pay someone else to do it for you). I know practice makes perfect but I feel a lot of these mono builds we keep seeing just end up playing the same game over and over again. Then you face an opponent that knows how your build works and throws a wrench in the gears as they come from a different angle or counter it in a way you don't expect.
That is how I win a lot of my games by pulling things in different directions in order to control the game. The psychological factor is an extremely important part of Warhammer 40,000 and wargames in general. You can change a bad match up into a cake walk with a few moves that stop your opponents plan and let them make mistakes. We all know about bluffing and bait units but what about confusion units? Going rogue brings a list to the table top that people don't understand. It also lets you discover new avenues of playing that you might not have figured out if you just continued on your 3+ crusade of metagame this and math that.


It's Keen to be Green
Why do you think Orks do well in some events? People have forgotten how to play against them. They shifted into a "game" winning mode instead of a crush you with claw mode. Instead of beating your opponent's army you are beating the player in the game. I would walk by some of these matches and watch as the opponent tried to dance around and shoot these mobs when just getting in there, punching some fungi junk, and taking it home would win them the game. It is interesting to see players call the capture and control objective a draw game when all you really need to do is plan on engaging. The first to the line makes the decisions in the game and I think people miss that.
So I hope to do alright at Adepticon, have 4-7 good games (depending on if I get to day 2) and meet a ton of new fans, haters, and some awesome model makers. If you see me come say hi. If you want to give me crap come tell me off. If you want to give me an 80's buddy cop high five then shout out to the clouds and prepare for a kung fu fight of doom and destruction.
~So what is your favorite non traditional "rogue" army build and how do you think it would do in this year's metagame?