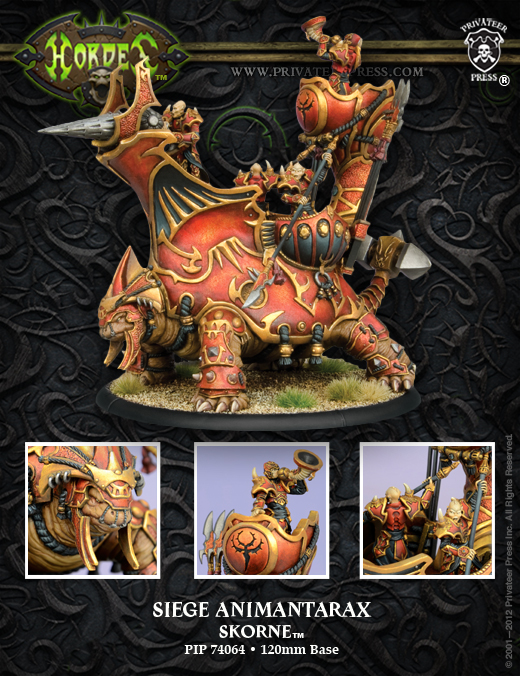 HARK! Privateer Press is back. The Nefarious Skorne have unveiled their battle engine. Behold the dread Siege Animantarax.

It has a higher than average price point than the other Battle Engines at $94.99, but it does look a bit more massive. Next time we move onto the Colossals!
~I'll leave the stylistic analysis to you folks. Have at it.