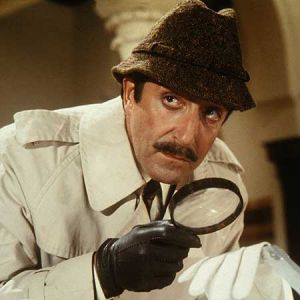 Like most games, WFB has a series of scenarios which players are encouraged to play. By playing a variety of scenarios, you are able to test your army in different situations to find it's strengths and weaknesses.
Hey everyone, it's Adam from TheDiceAbide.com. Today, I'm going to go over the 6 basic scenarios, talk about some general tactics for each, and also discuss what each mission is trying to stress in your army design. I'm a firm believer that if you make an army which can operate well in all 6 conditions, you will be in good shape.
Pitched Battle
First up, we have the bog standard WFB scenario. Pitched battle is probably the most balanced of the scenarios in the book, and because of this, people tend to play it quite a lot. With that said, I purposely try to only play this scenario when people are either trying out a new army, or we roll a 1 for the scenario. It's not that I don't like it, but it's more that it doesn't create interesting challenges that the other scenarios do. In the end, Pitched Battle is about the raw killing power of your army, both ranged and melee, and comparing it to the killing power of your opponents. There aren't any special strategies that I have for Pitched Battle, but instead, you will have to bring everything to the table.
Blood and Glory
Here we are, onto the first hated scenario. Blood and Glory doesn't use Victory Points, but instead relies on killing your opponents standard bearers and general. It is very possible to win this scenario without having the most victory points, and it is also possible to write an army list that automatically loses this scenario! A lot of people complain about that later point, but I see it as something totally valid. If you want to write a list that automatically loses 16% of your games, then more power to you, but instead, you would probably have more fun if you took this scenario into consideration when writing lists. Blood and Glory is ultimately about survivability, your goal is to keep your general and standards alive at all costs, while you kill your opponents. If you build an army with a low number of standards, or many suicidal attack units, then you are going to have a hard time keeping your fortitude (standards + 2 for the general) up while you grind down your opponent.
Dawn Attack
This is one of those scenarios that the more I hate it, the more I roll it, so I've just got to suck it up and play it! This scenario emphasizes your ability to adapt your army to unexpected situations, as well as your ability to maneuver and redeploy your army. Since you don't have total control over where your units are placed, it is important that your army be self sufficient enough that some units can operate outside of the range of your general or BSB. That's definitely not always an easy task, but the more flexible your army can be, the more effective it will be in this scenario. Because of this, I usually try to have a hero leading any important units, the increased leadership will be quite helpful should they get deployed far away from my general. This is also a time where it really pays to have fast units in your army, especially if you can get your general or BSB moving quickly to help where they are most needed.
Battle for the Pass
When you are looking for a scenario that tests your ability to withstand massive firepower, there is nothing better than Battle For The Pass. In addition to giving gun lines plenty of time to shoot, Battle for the Pass also creates a narrow corridor, making it difficult to outflank your opponent. This scenario really goes to emphasize how important scouts, vanguard, fast cavalry and flyers are. If you don't have any ways to bring the threat closer to the enemy, then when you face a gun line, you are going to have a very hard time ahead of you.
Meeting Engagement
To counter Battle for the Pass we have Meeting Engagement. Much like Battle for the Pass, this scenario emphasizes one phase of the battle, namely close combat. You deploy a mere 12″ from the opponent's front line, and due to the angle of the deployment, if you are a gun line army, you will be backed up into the corner with no room for maneuvering. You will need combat blocks, re-directors and tar-pits to win this game. Unfortunately, scouts are decidedly less useful since you start so close, and because the enemy will likely be near their board edges, unless they're a combat army.
The Watchtower
Onto the last scenario, which is probably the most hated and my favorite, The Watchtower, I love this scenario so much, I wrote a whole article on how to win it! You will basically need units with flaming attacks, charge re-directors and at least one really tough unit. Most people incorrectly assume that the person who starts with the tower (or the person going first if nobody is in it) is going to win, no matter what. That is horribly false and only comes from people without the creativity to really think about how to win, ultimately the goal is to keep the enemy from getting inside, you can accomplish this easily through fast re-directors and movement reducing spells. Put a unit in the way of his unit sent to occupy, since you can't overrun into a building, it will give you the opportunity to move in, or cast Miasma at them to reduce their movement, since you can't march into a building, they will be delayed. There are a ton of different ways to win this scenario, it just takes someone clever to figure it out. This scenario is all about your ability to siege, defend and redirect, so keep those in mind when you're writing your lists!
Tournaments
For some reason, most tournaments run book scenarios for 40k, yet decide it's time to make up wonky scenarios for Fantasy. I believe that if a tournament really wants to run a competitive fantasy tournament, run scenarios 1-5 and nobody will complain. Ultimately the goal for a tournament is to find the best general, and by using these scenarios, we know that each one will stress a different aspect of their army. The BAO this year used book scenarios for Fantasy and I hope that starts a trend!
These are all scenarios that people are familiar with, each is played it's own way, and by having such a variety, you are forced to prepare for everything. Ultimately, someone who does well in all of these will have a very balanced army and will be a very effective general. So don't be afraid when you roll Blood and Glory and don't complain when you get The Watchtower, instead, write your list with all of these in mind and you should have a good game, no matter what scenario you get.