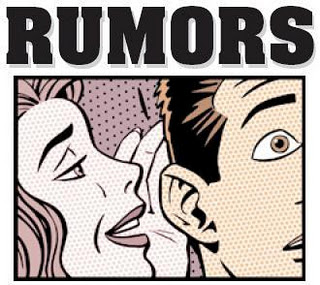 Apparently the floodgates are open, all kinds of rumormongers are talking. Here are some choice 40k morsels said to be coming our way in the days ahead:
Chaos Marines
-The "flying dragon thingy" is coming. It is a flyer and one of two entirely new units added to the codex.
-The second new unit is said to be a Chaos answer to the Grey Knight Dreadknight.
-The Chaos Dreadnought is indeed still there (take a breath people), but gets a new name, and a rules overhaul.
-Hardcover book (just like Fantasy army books)


6th Edition
-Many of the general concepts from magic from Warhammer Fantasy are coming to Warhammer 40,000.
-There will be "lore equivalents"
-Psychic powers will be generated randomly by psykers (like fantasy)
-Entirely new rules for constructing army lists (~Look at Fantasy for hints)
-The FOC may be history


~Enjoy my pretties… More as it comes in. Last batch of CSM rumors here.