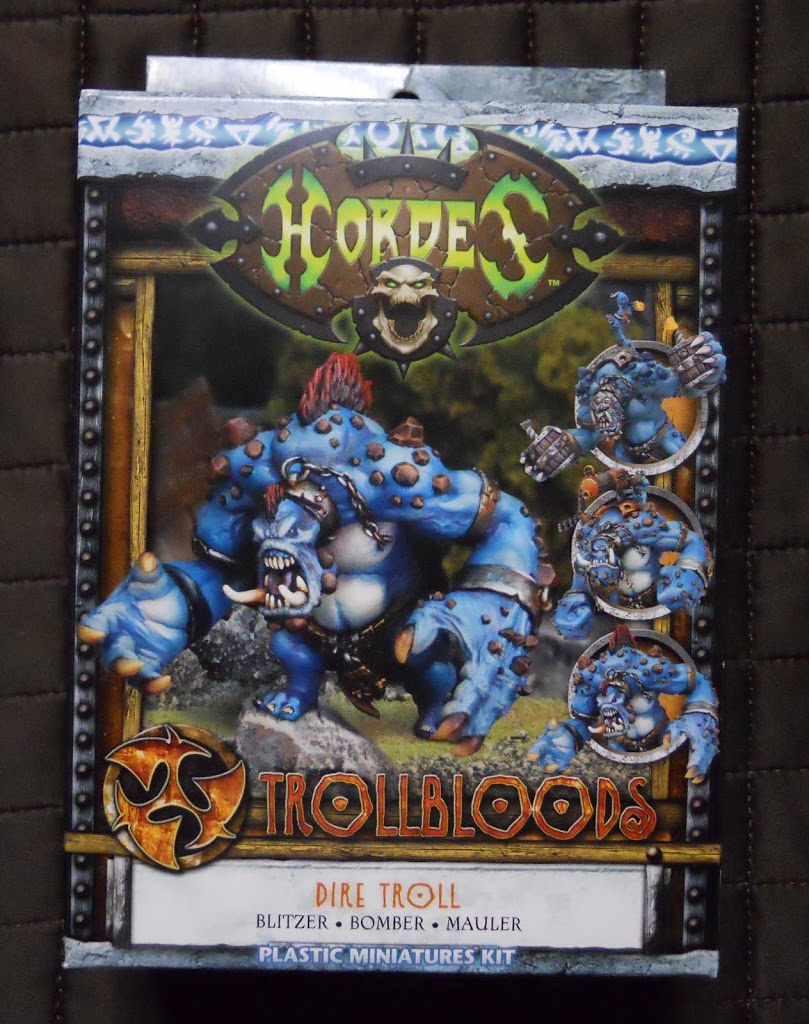 Its finally time for my favorite Hordes faction to get their turn. Here's a look at the latest plastic Beast kit: the Dire Troll.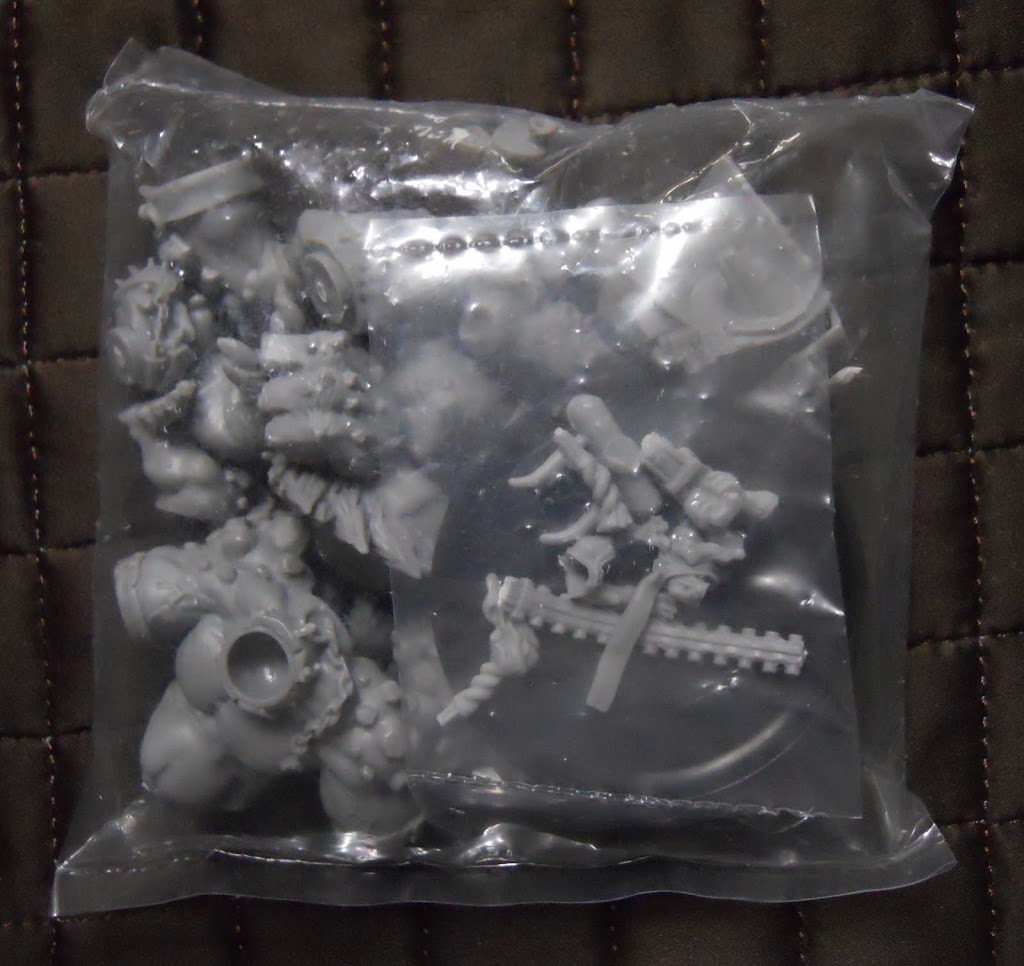 Like our last beast kit, the Warpwolf, this troll comes as a hefty sack of bits. A smaller sack within holds the little pieces that would otherwise be easy to lose.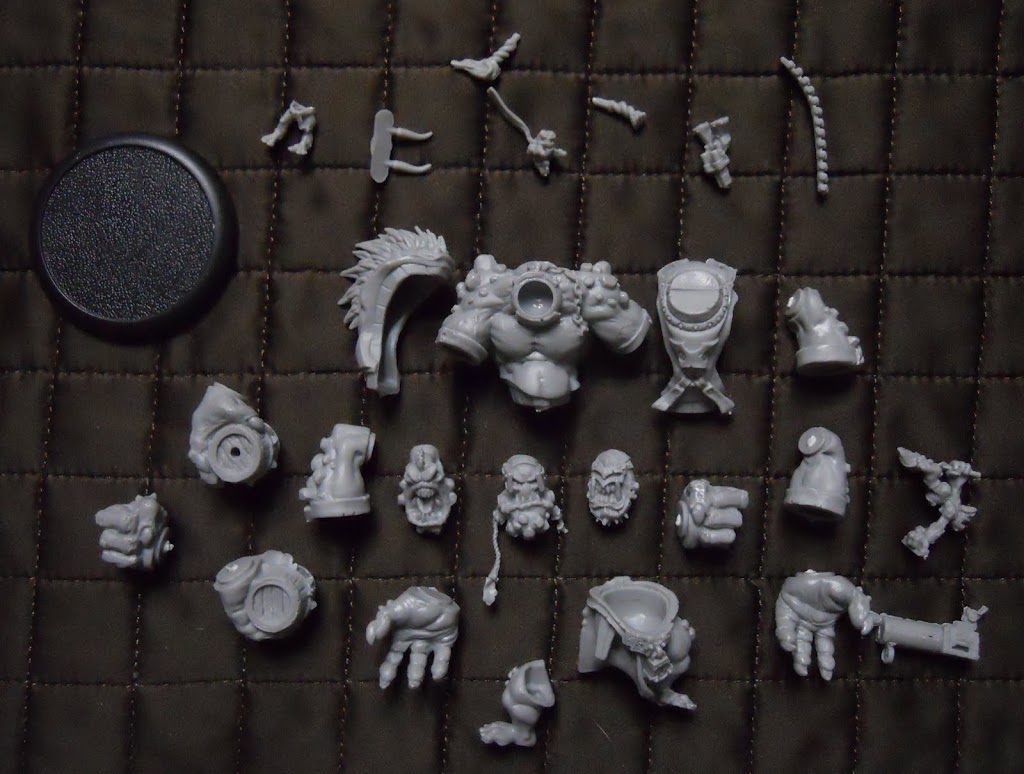 And here are all those bits. If you hadn't already figured it out, this kit is based off the same body as the old metal bomber. It comes with some new pieces to turn it into the Mauler and Blitzer versions. Just like the other beast kits, there's a nice peg system going on to make it easier to put together.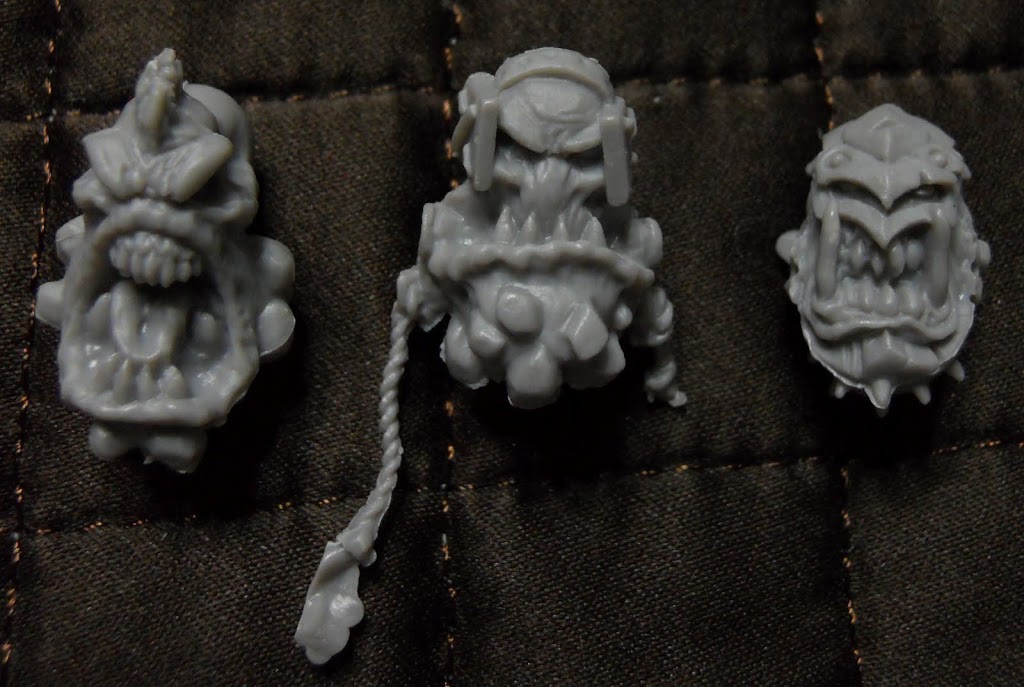 I think the new Blitzer face is my favorite. But they all have a lot of character.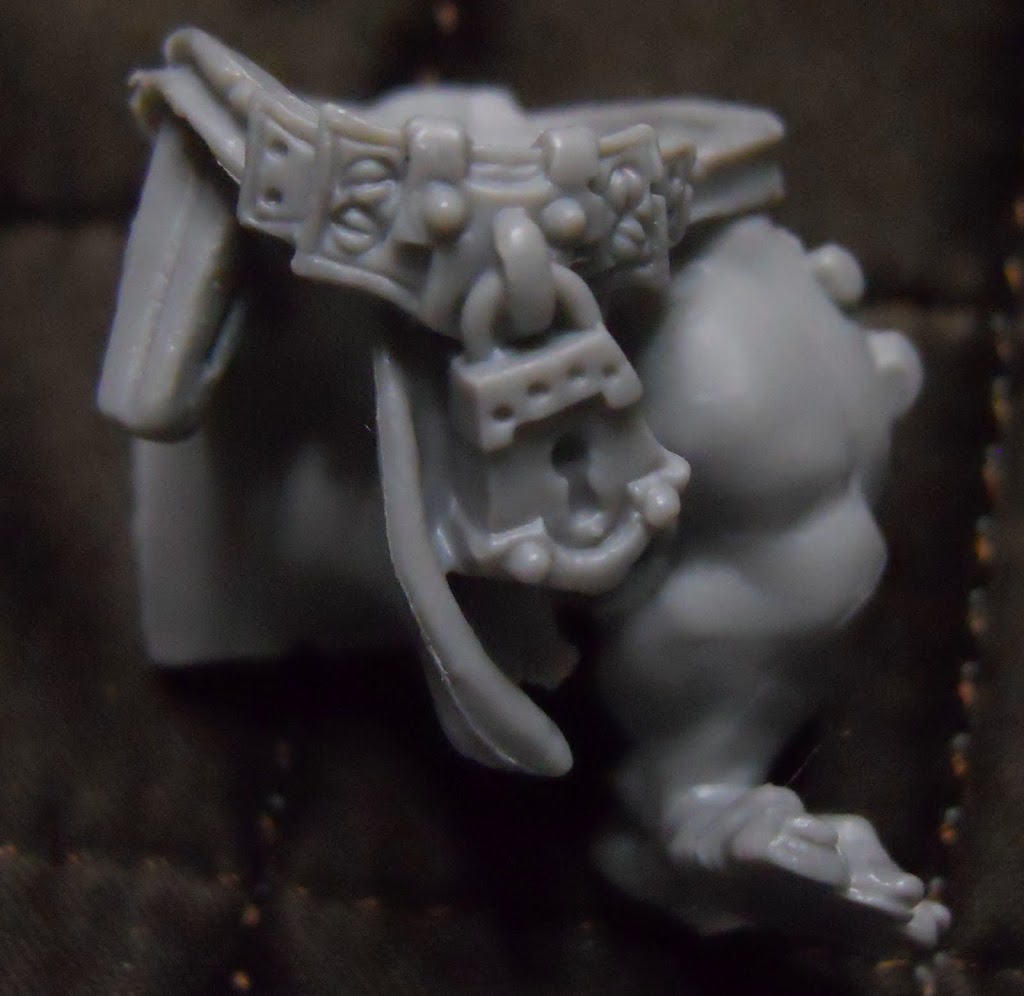 The detail here is definitely just as crisp as on the original metal.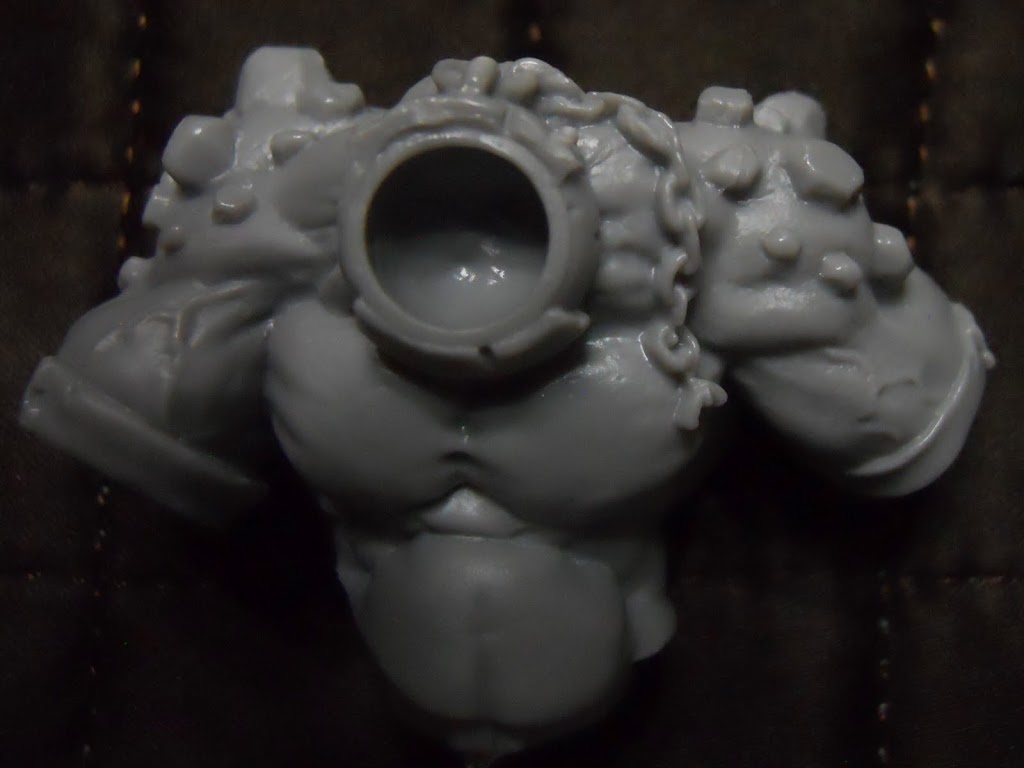 And the veins and musculature show that none of the more subtle aspects of the original kit are lost.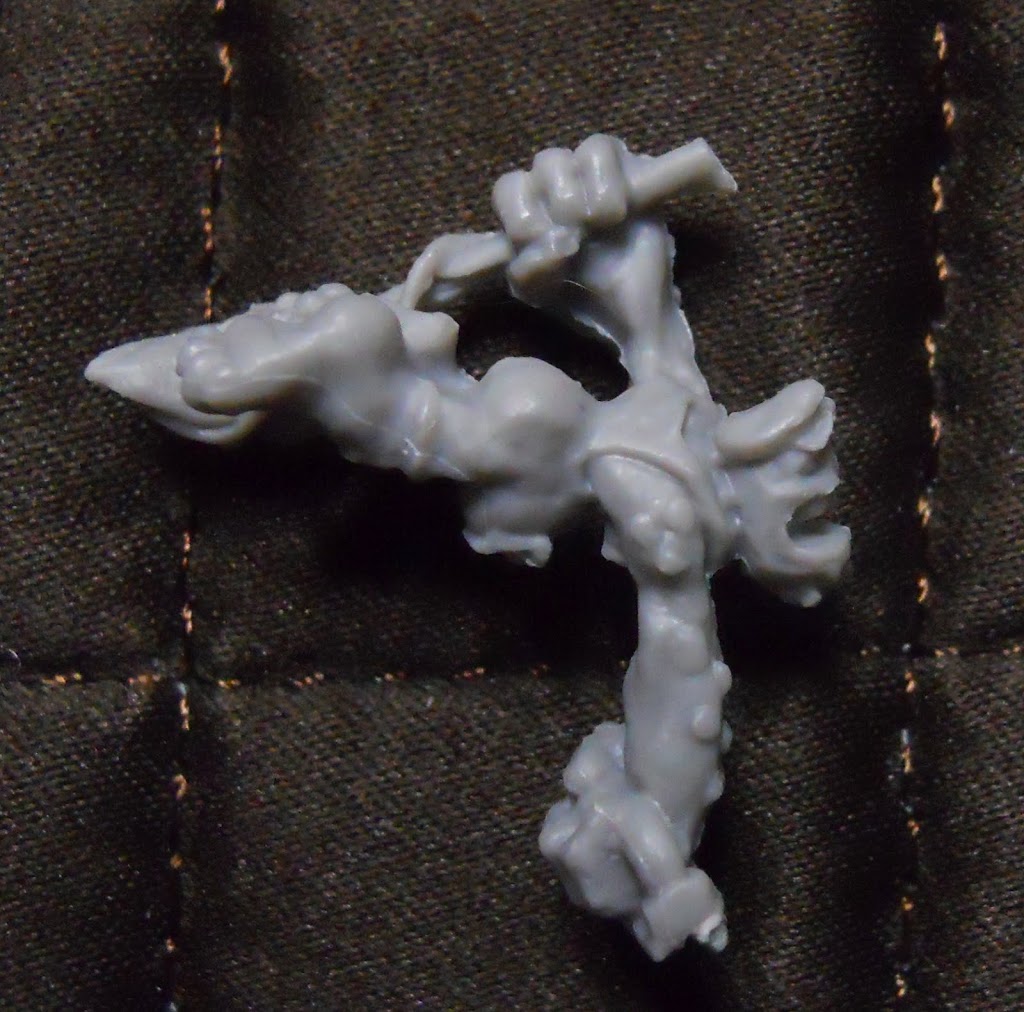 And here we have the Bomber's Pyg companion. Definitely some mold lines there but the little guy doesn't seem to have lost any detail.
And the new Pyg for the Blitzer has been resculpted to look a bit more like the Blitzer art we first saw promoting Hordes back in 2006. He's finally got that deranged lunatic grin. And he doesn't look quite so emaciated with the gloves attached. They wouldn't hold together for the photo.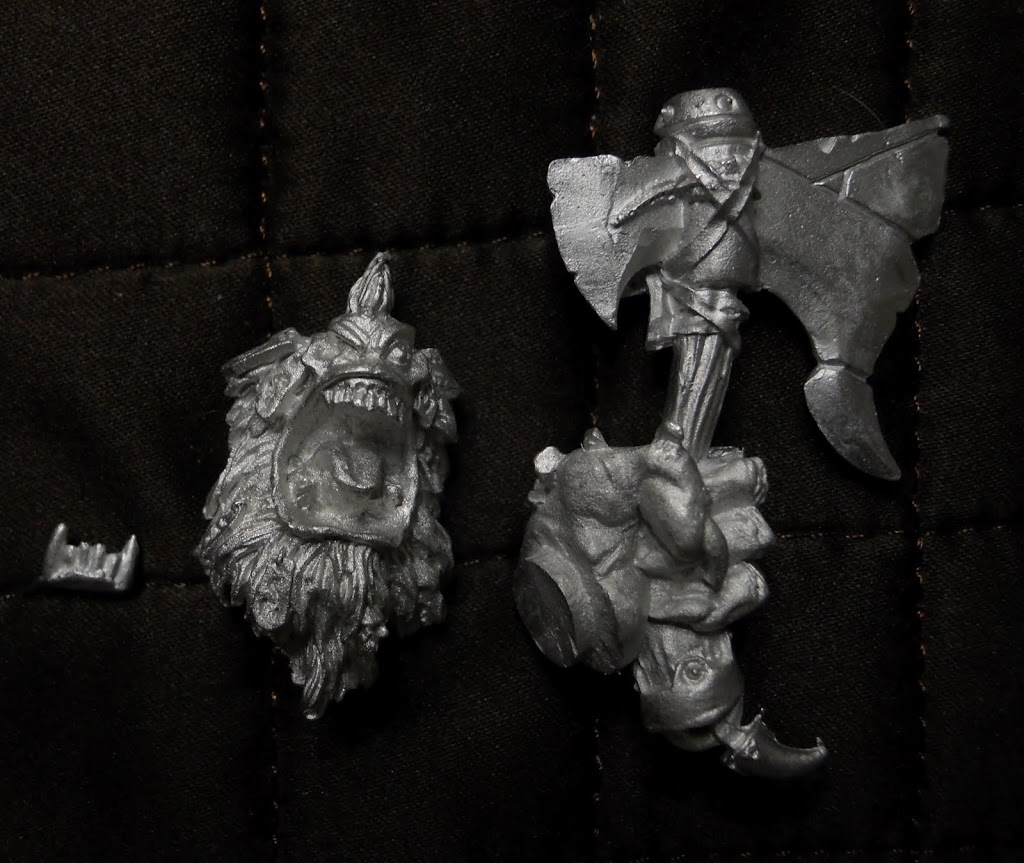 And finally here's the upgrade kit. It's everyone's favorite alcoholic character Dire Troll: Rok. For those of you in the unawares… this upgrade kit must be purchased separately from the Dire Troll kit.
~Hope everyone enjoyed the sneak peak. I've got a very specific color scheme in mind for my Rok. Hope to have a painting article up for it soon!