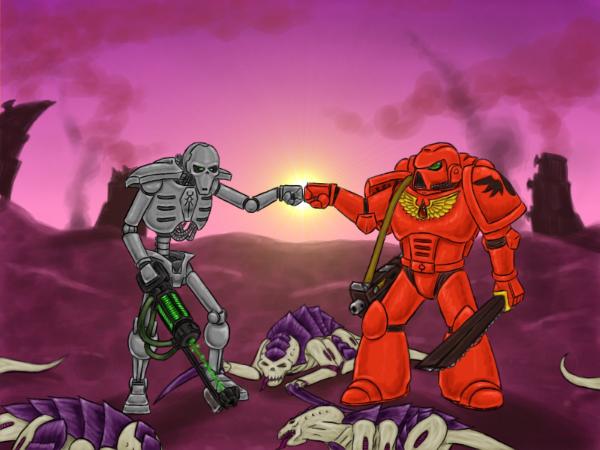 Hmm, lets throw yet another log on the rumorfire. Remember Blood of Kittens Allies rumor?
Well Games Workshop just put out a Warhammer World Weekend missionpack with a last page you need to take a look at.
look at the last page chart
So, interesting allies chart isn't it? It also has the exact detail about Tyranids having no allies available that BoK mentioned. That isn't a coincidence. Next notice the pack is for June-July 2012, exactly then 6th is said to ship out.
~I'll let you all figure out what this means.