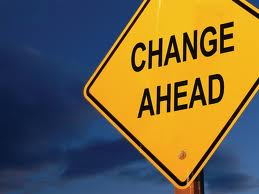 Hey everyone, Reecius here from Frontline Gaming to discuss 6th edition rumors and what they mean for competitive play.
So, we've all been waiting with baited breathe for the dawn of 6th edition. We here at Frontline were lucky enough to get our hands on that leaked 6th ed faux-rule set early, and play tested the rules which you can see here, and here.
That rule set was just great, in my opinion. It was a big change, shook things up, and it introduced a lot of the common sense fixes to the game I have wanted to see for years. It also incorporated Apoc into the main game, which really increases the appeal of FW kits, and it sped the game up. That helps tournament play a ton (which I am a big fan of) but it also means casual play was improved as you can either get your weekly game in in less time, or play bigger games in the same amount of time. That is a win for us as players, and for GW as it sells more models.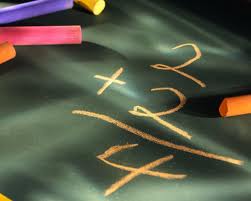 This rule set eliminated a lot of silly randomness from the game. I love that as the less chance you have in the game, the more it's about skill. For a competitively minded individual, this appeals to me as it means my fate is more in my hands and less up to dumb luck. The random element in 40K is what makes it fun though too, so I would never want to see it completely gone, but no more present than needed to create that sense of chance that makes the game so exciting.
For all of those reasons and more, I really hoped those rules were legit. We have since been getting a lot of contradictory information. Some sources say it is real, some say not even close. The most recent rumors about the rules being more like 8th ed Fantasy really worry me, though. Random is funny, but it gets old, fast.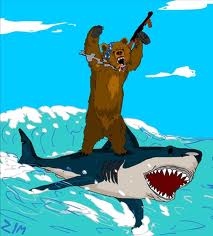 5th was a marked improvement from 4th. It was a clean-up of some of the unfun parts of 4th, but largely the same game. After a nearly a decade, I am really ready for a change, as are a lot of folks I talk to. However, a change to a more random system such as we have with Fantasy would just stink in a big way. 9 out of 10 people I know that play Fantasy do not like the random charge ranges, or a lot o the crazy randomness in the game (Spooky Forests?). A lot of folks I have spoken to have taken a break from Fantasy during 8th ed because the rule set does not appeal to them as much. A few have said they love it, but they are certainly the minority in my experience. All of the sales data I have seen also indicates that since the dawn of 8th ed Fantasy, sales have gone down, not up.
It is therefore really strange to me to think that GW, a company driven to achieve profits, would implement that system in 40K as well. But, GW often does things that seem illogical to me, so I suppose that doesn't mean much.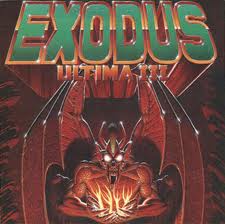 What it does mean though in practical terms, is that I think we will see a large exodus of the tournament minded gamers to systems other than 40K such as Warmachine, Heavy Gear, Infinity, etc. Those games have systems with (shock) tightly written, unambiguous rules. The goal of game balance (although they don't always meet that goal) and an active hand in their communities. I don't think people will quit wholesale as most of us have too much invested in this game (and despite grumblings to the contrary, do love it), but I do think it will give a big boost to GW's competitors. I know that hear at Frontline, we play a lot of the other games, but 40K appeals to us the most because it is such a large, well established game with the biggest following. You can go damn near anywhere and get a game of 40K.
A move to a game more about wacky, random events may appeal to a lot of people (and I know there are a lot of you out there that would be happy to see the tournament gamer go away) but ultimately, it is bad for GW. Anytime business is bled away to other games that is a bad thing, and as we have seen, the tournament gamers are highly organized and willing to put together huge events that draw people from all over the world to share in a love of Toy Soldiers.
I sincerely hope that GW gives us a game that will reinvigorate us all in the hobby, and asserts their position as the top dog in the game. To do that, they need to give us the holy trinity of game design: Rules for the Tournament Gamer, Fluff for the Casual Gamers, and Models for the Hobbyist. All of those things are achievable and all of them benefit the others. Beautiful models, a great back-story and tight rules makes everyone happy and grows the game.
Here's to hoping that this summer brings us something that will make all of us want to keep 40K going strong.
What are you hoping for 6th Edition? Tighter rules, or more randomness and spectacle?