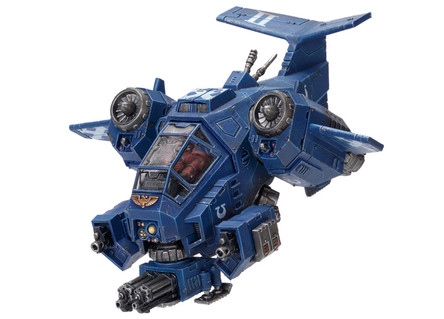 Hello everyone, Spacecurves here with a few thoughts about the latest addition to the Space Marine arsenal, the Stormtalon Gunship!
It is an interesting time for Warhammer 40k players these days. We are all eagerly awaiting 6th edition and the changes it will bring. We got a glimpse of the future with this month's release of the new fliers. Their rules are really interesting and give some clues to what aerial combat will be like in 6th ed, but for today I'm just going to talk about the new Stormtalon.
As a longtime Vanilla marine player, I am very excited to finally get a toy that Grey Knights, Space Wolves, Space Goats, and any other power armor army doesn't already have a better version of! Hurrah! We have here a souped up land speeder with a ton of firepower, and some very cool rules to go with it. The whole unit is designed to be the Apache Gunship of the future. The model really captures the feel of that aircraft while still being a 40k model, and the assault cannon, hover mode, emphasis on supporting ground troops, and extremely long range capability all translate the Apache's abilities into the 41st millennium.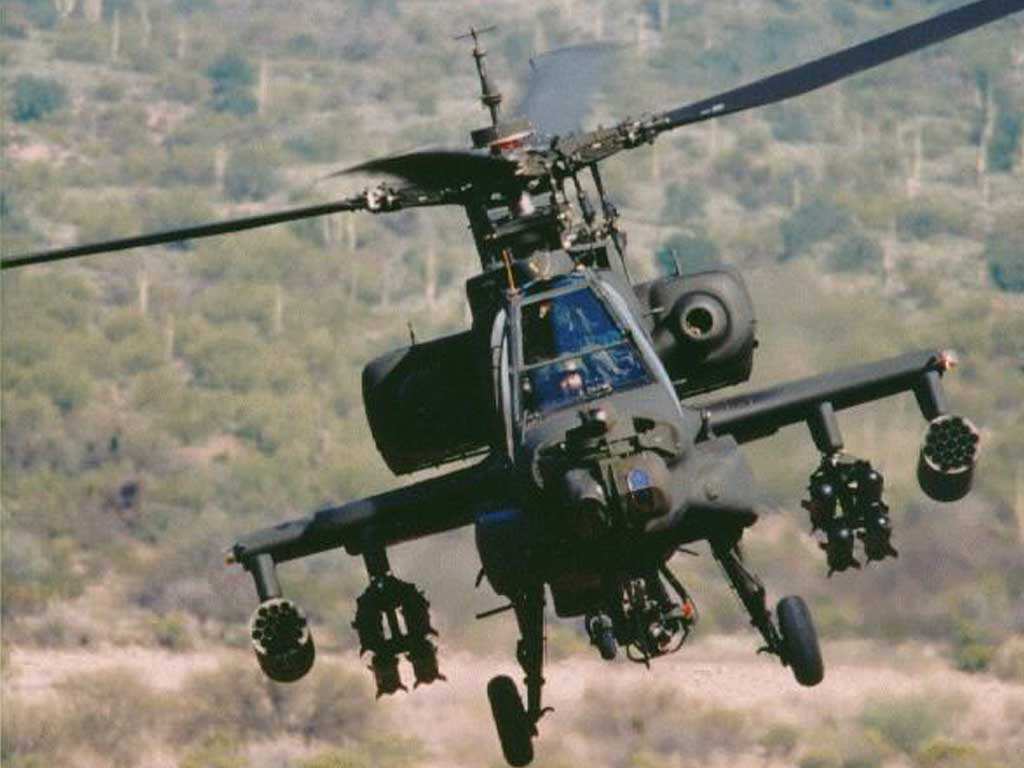 Without reciting the unit entry verbatem, the Stomtalon costs the same as a Valkyrie, has armor 11, comes with a twin linked heavy bolter and a twin linked assault cannon, with options to upgrade the heavy bolter into long range anti-tank weapons. The Stormtalon is a fast skimmer, with two neat special rules. First, it can "escort" friendly units arriving from reserve and appear within 6 inches of them automatically if it is also in reserves when they arrive. Second, it can stay stationary and boost its BS to 5 for a turn.
Ok so first lets talk about the raw bang for your point here. This unit costs about as much as two land speeders, has about as much firepower as them, but is only one armor 11 vehicle, so is more fragile. When you factor in the weapon upgrade costs, I would say that at the moment in 5th edition this unit is too expensive. It would be really good if it cost about 25 less points, perhaps if those weapon upgrades were free?
Despite this, I think the Stormtalon can play a role in effective space marine armies right away. The most obvious application is in White Scars forces that have a lot of outflankers. The storm talon is perfect for ripping into side armor on some flanked vehicles. If you upgrade the heavy bolters to the new Skyhammer Missiles, you have an extremely long range unit that can take out light vehicles very well without getting in range of any return fire. I can imagine three of these being very effective skirting around the edge of the board safe from any Dreadnoughts or Long Fangs that would normally prey on them.
So if you are looking for a cool new unit to try in your space marine army tomorrow, I recommend the Stormtalon, but I think the unit will really come into its own in 6th edition. It is only slightly overcosted at the moment, and all signs point to dedicated flyer rules being a part of normal 40k once the new book comes out. I expect that when those rules are in effect, this unit will be really excellent. So I can confidently recommend this as a worthwhile purchase for any marine player out there. I certainly plan to add a few to my Salamander army!
-Spacecurves