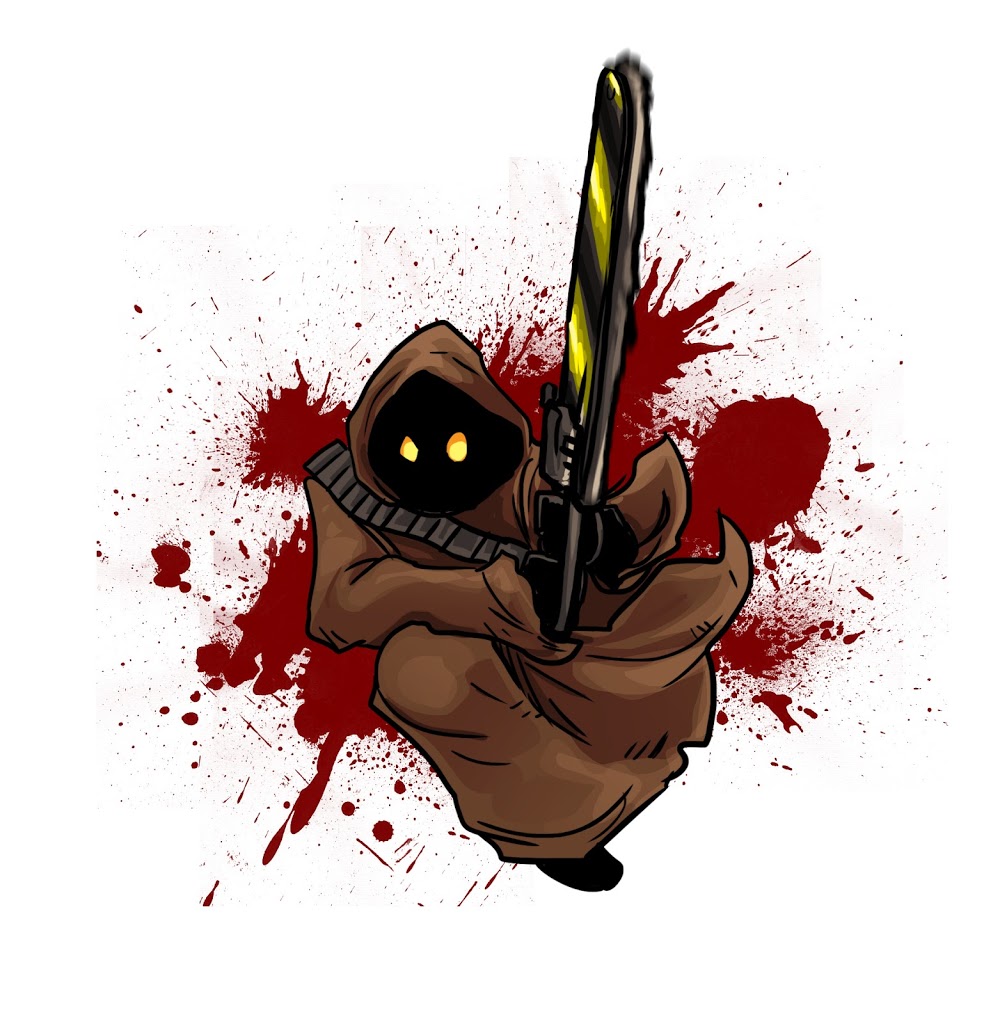 On Saturday Fritz and I launched WarTV with a huge live show playing a couple games of 6th edition. More on the show in a few, I wanted to share my first impressions on 6th to start.
6th First Thoughts
I have not had a chance to digest the book yet and I am still iffy on most of the rules, but the first thing that jumps out at me is the new disembarking rule. For all of this stuff, feel free to correct me if I am wrong. (As if I needed to give you permission.)
What a huge boon to drop pods! Now pods can drop, and provided that there is room, I can get models out up to 6″ away from the fins. This is a MASSIVE amount of space. I was dropping dreads last night, and it was shocking to see just how far I could put the model. Infantry even more so!
But alas, comes the biggest negative to my pods and dreads. Hull points. I'm sure any one who uses armor will agree, HP mean doom. Now simple bolters (with rear shots) can take down tanks easily. A squad of marines rapid firing at the back of a dread can take it down in a single volley. Only takes 3 6s. Odds are that will happen with on the first rapid fire salvo. This was unheard of before. Sure they could hurt the dread, but most of the shots would result in shakens and stuns.
Who is the biggest winner so far from HP? Necrons are drooling. Fritz and I discussed the Necron codex when it dropped as being weirdly incomplete. It was a good book, but just didn't quite fit into 5th edition. Now we know why. Gauss weapons are truly terrible to behold now if I am a marine riding in a paperback… er razorback. Hell, even the mighty Land Raider will cautiously watch that 24″ range.
Hull Points are going to return the game back to what it was when I first got into it… lots and lots of troops. 5th edition was the game of massive armored battles. GW sold a LOT of them. It was not unheard of for some IG armies to have a dozen tanks and 3 flyers. Well Gauss weapons are going to make them go the way of the Genestealer.
6th edition is going to be the era of the foot soldier. Who is going to win? Well Necrons to start. I'm not saying they are going to be unbeatable and slamming my head into a hole in the ground. But I am saying that they are going to shake up the competitive power rankings. But who else? Foot Eldar, already not something to laugh at, is going to see a boost.
What about my Blood Angels? Well, the Sanguinary Priest is dead. At 65 points for a priest with PW he was a bargain, giving 4+ Feel No pain and +1 Str/Ini in a 6″ bubble. That made Blood Angels assaults sick. But the same cost for a 33% less effective FNP, and a not so furious charge that only grants +1 str makes a priest more of a liability. My current army has 2 or 3 depending on what I play.
Now it is just not worth it, despite the fact that the FNP now works vs all incoming wounds except instant death.
But that is not a terrible thing.
Priests were an expensive investment. Now that is 150+ points I can spend elsewhere, and a valuable Elite slot free. I can still play an honor guard to get the bubble where I need it, but saving points on the priests means I can now buy a libby dread, or hell, Astro for example, who greatly increases the chances of all of my units to be fearless. I think we will see much more of him, despite the fact that he buffs all BA.
Throw him in with a squad of Death Company with Jump Packs, and heads are going to roll.
Speaking of Death Company. Rage is now awesome. The compelled movement is gone, and replaced with an additional attack! This just made DC go from "better left at home" to "must include!" Throw in Lemartes for even more fun.
So what am I thinking down the road for my army? I think that Jump Packs are now the way to go. Vanguard Vets locking up as many necrons as they can off the Deep Strike, supported by Dante, Sanguinary Guard, Astro, and a butt load of assault marines will finally be as competitive as it is cool. (Before it was just a novelty.) At this point though, it is still too early to tell.
For now, I am going to focus on finishing my drop pod dread army. It is still fun to play. In addition, I am going to come up with some allied combinations. I have always wanted to play my Eldar with my Blood Angels. Now I can. Tau are sweet too.
Like Videos?
Oh, and finally there is the matter of WarTV! Fritz, myself and our friend Jim the Stout Smurf are combining our efforts to bring you an online TV channel for total war. We will be doing at least one live monthly broadcast where the three of us get together and duke it out, experimenting with new lists, and explaining things as we go. This is a great opportunity for you fellows who might not have a local gaming group nearby. Now you can hang with us! Through the chat group you can interact with us, ask questions, and have specific things explained. Not sure how assault works? Ask us and we will demonstrate!

We want WarTV to be your video wargaming home. But it is not just games of 40k. We will each be making available our individual efforts such as Fritz's elite tactics, my own creative problem solving and painting, and Smurf's angle on the hobby and gaming. We plan on covering all games like Warmahordes, Flames of War, Dystopian, Gnome Wars and even cool board games and Dungeons and Dragons!
Finally, we plan on giving away prizes during our big live shows. Last night we gave away over 200 dollars worth of loot donated by Spikey Bits and Gamers Gambit. You all know who Spikey Bits is, and Gamers Gambit is an LGS located in upstate New Jersey. (They are running a Feast of Blades qualifier on July 28 by the way.) 🙂 I send a big thanks to Rob and Justin for giving us that loot to give out. And what did we give out? Rob gave us a marine and ork flyer, Justin gave us a bag of loot containing a paint set, tac squad, guardian squad, jet bike, and the special edition marine that came out just recently! Fritz, Smurf and myself also sprung for a new rule book that we gave away as well. In order to be eligible for the loot you needed only to join our mailing group and watch the show. We made the book available to any one on the list, even those who could not tune in!
Our next live show will probably be July 21 or so. I will keep you posted! But next week you can catch Jim and myself painting Tau! Should be fun as I have always wanted to play Broadside suits and pathfinders. Now I can!
There you go. Be looking for MUCH more to come…
Jawaballs