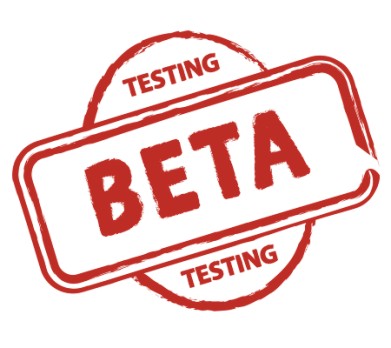 The last couple of weeks I wrote a little about testing here and here, and how it relates to miniatures games. Lets delve deeper still.

Ok, now lets talk about Balance Testing a game. It took a lot to get here, but I think all the previous lead up is really important. First, we need to establish what exactly "balanced" means. I'll cut to the chase.
Balanced Game: A game in which every player has an equal statistical chance at victory.
So that's the goal. Now, that means we have to eliminate player skill. So the game is now "roll a d6, on a 4+, you win!" Of course that's silly right? We want a game to be imbalanced based on skill. We want skill to be the defining reason a player wins. In a miniatures game, that skill includes a lot of things, from army selection, understanding the subtleties of a scenario, and just plain old unit tactics. We can all agree that player skill is what we want to define a winner. But what does that mean? Tactical and Strategic can mean different things. I explore that a little here, and I'll be using those definitions as our common lexicon today.
This means that every army has to have enough options to build multiple strategies from. In a miniatures game this can mean a variety of things. In Malifaux it's about having tools to break multiple synergies built into other players armies, to have a counter, if you will. In Warhammer 40,000, it's about having units that can perform necessary rolls (like anti-tank, or scoring units). A Balanced game in these terms is about giving the individual players skill a chance to be the deciding factor. The player must understand tactics, strategies, the rules, his odds at success, and many more things.
So the goal isn't to make a game where the two sides look the same. Balance can be achieved in an asymmetrical system. However, it can be a nightmare to test. Look at Starcraft 2. How many test games do you imagine got played during the Beta? Millions? If you guessed nearly a billion, you were right. Think about the amount of testing that went into that game, to get it almost perfectly tuned. Seriously, look at their forums. A billion playtest games and players still don't think it's balanced tightly enough.
I SAID GO WATCH IT!
Why is that? Well, that's because it is designed with the concept of Perfect Imbalance.
Go watch this video.
Are you back? Did you actually watch it? It's important cus for the rest of this article I'm going to assume you did. Also, I highly recommend the entire series. It's like a year of Game Theory courses rolled into short videos!
So Perfect Imbalance in a miniatures game could mean allowing the concept of Lead Position Disadvantage to set your metagame. This metagame will evolve as the game changes. A few years ago, a GW employee said "A little codex creep is good for a game". Everyone went insane over it. This is what he meant. He was right. Codex Creep isn't about making these Space Marines a point less across the board. It's about creating a new leader positions to be taken down.
Lead Position Disadvantage can easily be seen in 40k. The push of "Razorspam," or "Rhino Rush" of yesteryear, changed how everyone built their armies. In 5th edition 40k, bringing Str 7 and 8 weapons to deal with fighting transports was critical. Now, in 6th, anti-air and some high AP weapons might prove more useful. To extend using 40k as an example. The Imperial Guard had a lead position near the beginning of 5th, with their back field dominance and the resilience of the 55 point Chimera. Then we saw the rise of the Space Wolves, with their efficient troops and the Chimera-bane Long Fangs. Then the next big thing… and so on. It's actually healthy. As we the players learn more strategies, the game becomes more strategically deep.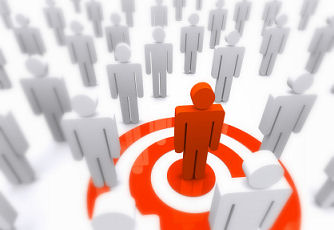 Look mom! Meaningless clip art that is only barely associated with words in my paragraphs! I'm a big boy blogger now!
Testing for this is extremely hard. Maybe impossible. Although we try. In Starcraft, they just let a billion games happen and then pooled data on what players did to win most often. Watching each map, breaking down player play patterns, unit vs. unit data… the list goes on and on. Man, I'm so jealous of that.
This is why there are two types of playtests. Broad Testing involves looking at the game as a whole. This usually happens at the beginning of a project, and then again at the end. Next is Target Testing. This is where a designer checks a few specific mechanics, to make sure they are performing properly. Testing can be broken down in three stages.
Concept Testing (Alpha). This is where the games concepts are put through the paces. Early balance issues are usually large, and units see big nerfs, or total redesigns. Core mechanics might change completely. This is normally done with the lead designer testing with his design staff. They know what feedback is useful, and what the vision of the game is.
Target Issue Testing (Beta). This is the bulk of the testing that much of us believe is still happening when an open test happens. A local group of testers, often people in the company, and local store players, will be given the game to learn. As things progress, new elements will be added in. Like scenario building. These are added in one at a time so that each can be tested to ensure they function. This is also when units begin to become very different from one another. This is when armies start to take shape.
External Broad Testing (Public Beta). This isn't where balance testing really happens… sorry guys! It's done to test the rules text in a wider pool. Usually dozens of external groups who are under NDA (that's why you never see them talk on a forum). If an issue comes up that really spoils the balance of the game, it is dealt with, but the designers aren't really looking for that here. They just want to make sure the game functions, and that nothing huge was missed.
Why is that? Because players don't have the high view of a game. They can't, they are thinking about too many things just running their army. I wouldn't want them to either! That's my job. I need the feedback of a player experiencing my game, not another designer. Even Starcraft, with it's enormous pool of games played, didn't make sweeping design changes at this step. There were tweeks, but few units or design elements were completely reworked. Although, that's a different bag of worms, cus Starcraft had that testing pool… I'm so jealous.
Have at it folks, and lets give it up for Mack! For more cool designer stuff, visit his site.