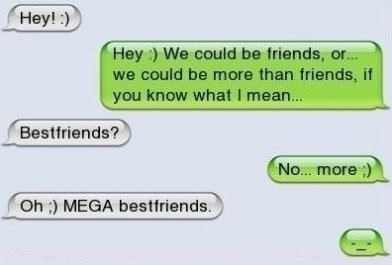 Goatboy here again and we have another glorious Monday. I wanted to talk allies in 6th.

It is hard to really start to think about different lists as I await with baited breath on the new CSM models and hopefully brand new hard cover codex. Even though I am excited about going back to my evil army roots I am still working on random list thoughts and ideas.
6th has really put a shot in my butt in a good way. Whenever I play a new game I am less focused on "winning" and more on trying to make sure we get everything working right. The joy of working through the rules satisfies my craving for the game and even though you want dice rolls to go your way it isn't nearly as desired as just trying to get everything to work right. Of course you want your plastic dudesmen to work for you but we can't always have all the cake.
So with that in mind I started to look at creating different armies with the combos we have within the Ally chart. I have been excited about some of the "modeling" options we get within the set up that really looking at some interesting stuff after I finish my Chaos Clam Bake.
My first list is a Necron/GK combo that has me interested. Visually I wanted to create a Adeptus Mechanicus design set up. I could use the GKT termies as bulked up Servitors for the army.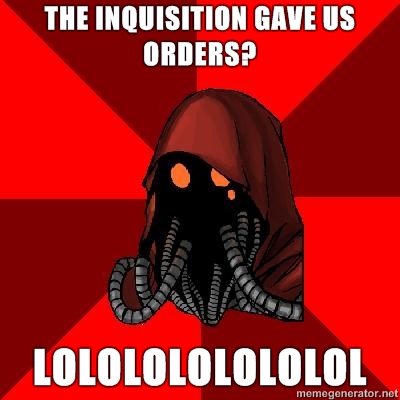 2000 pts
Necron Main Force
HQ: Destroyer Lord, Weave
Troops: Necron Warriors X 5, Night Scythe
Troops: Necron Warriors X 5, Night Scythe
Troops: Necron Immortals X 5, Night Scythe
FA: Canoptek Wraiths X 6, Whip Coil X 3
FA: Canoptek Wraiths X 6, Whip Coil X 3
Done in 6's because you buy them in boxes of 3. No point in wasting extra models.
Heavy: Doom Scythe
You got to love space beams. You could drop the Immortals for another one – or go with an Annihilation barge set up.
GK Ally Force
HQ: Coteaz
I went with Coteaz because he is the cheapest Librarian option. Also with the GKT Terminators walking around on foot his special ability will help deal with other Flyers.
Troops: GKT X 10, Thawn upgrade, Psycannon X 2, Psybolt, Sword X 4, Daemon Hammer X 4
Added Thawn because it helps match some of the rebooting nature of the army- he's a wannabe Necron!
I know this is under 2000 pts so there is a lot of wiggle room. You could always drop the Immortals for another Destroyer Lord. Or you can go with a Special Character there but I think the idea of a floating combat monster to go with the cyborgs sound awesome. You could also drop Coteaz for a regular Malleus Inquisitor to get another Psycannon as needed.
This army is designed to move to the center and hold it. The Termies move forward with the Wraiths swarming around and being designed to die in the first 4 turns. This limits what your opponent can do as they try to respond and take any objectives. The large amount of flyers helps you zoom around the board and pour out those 6's as needed.
I went with Grey Knights because they are one of the few races that keep their scoring status with Necrons and have a really tough Troop option that actually helps the army out. You could also look at ways to get in a Dreadknight to help complete the full Admech look.
The ally system really lets you work on filling in those interesting armies we all love in the past and still give a chance to allow them to work. I have thought an army based on Orks/IG hybrid would be great for a Genestealer Cult army. Utilizing the Orks as the basic bulk of the cult and then "better" options as the IG. Some random tanks and other bits give the cobbled together feel. No flyers or anything like that as it doesn't make a lot of sense.
Heck the biggest thing I have found with 6th edition is that it really allows you to expand your collections. Of course this was the plan by GW as we are all not like me when it comes to this plastic hobby (7+ armies and counting).
So what allies have you been looking at? There are a lot of fun options there – Eldar/Tau offer some interesting abilities that the local jerkface Darkwynn keeps pounding on players with. I have seen a few Space Wolves/IG builds to get some flyers in the Puppies as well. Have you found anything that is insanely good? Or had ideas that would make for a cool "counts as" army that actually make sense and work?