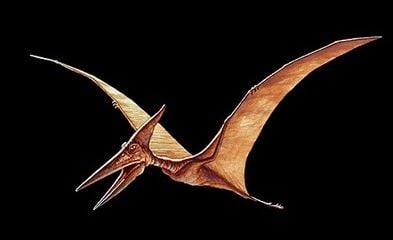 A lot of people seem to think that the new Chaos daemon build that features as many as five flying monstrous creatures (FMCs) is a true threat to behold. I think the truth is a bit more complex…

In my mind this army is a good litmus test to currently determine if you have designed a solid list for competitive play in 6th edition. There are still plenty of players that want to play their old 5th edition lists and are getting smashed by the flying circus. This army did not really do that well as a whole at the NOVA Open and personally I have found it very easy to counter.
The typical flying circus features Fateweaver, Bloodthirster (BT) or Lord of Change (LoC) and three winged daemon princes. Usually all three princes have the Mark of Tzeetnch so as to spam Boon of Mutation, Bolt and Breath of Chaos. I think the LoC is the better choice for the 2nd HQ but the BT does well versus Grey Knights in general due to Blessing of the Blood God and lots of people play Grey Knights. Daemon princes with the MoS are also a good choice in my opinion since they have an option for Hit and Run. The flying circus army will have some troops (fodder) to hold objectives while the FMCs fly around wrecking face. The FMCs are obviously the work horses and do all the heavy lifting.
I think that a lot of people are having problems effectively dealing with the flying circus because the FMCs function much like flyers in the swoop mode and have the Hard to Hit (HtH) rule. There has been a lot of discussion regarding what exactly happens when an FMC fails its grounding test – is it still swooping or is it then gliding for the rest of that enemy shooting phase? In my opinion if an FMC fails a grounding test it is then gliding and it is shot at by enemy units with their normal ballistic skill. NOVA ruled they are still swooping but that didn't really seem to help them much. We are still waiting for an FAQ from GW so TOs have to come up with answers for questions like these… sometimes there is no one right answer either. You are not going to be able to make everyone happy – it is what it is.
NOTE – Always remember that FMCs do not have skyfire which is a major limitation plus daemonic FMCs cannot use Breath on flyers.
Most 5th edition style lists do not have the right set of tools to deal with three or more FMCs… however a good 6th edition list can and should be able to handle them well. Put any flyer up against an FMC – the flyer is much faster, has skyfire and can typically pump out more firepower each turn. Also more often than not the flyer is much cheaper points wise compared to an FMC… both daemon and Tyranid players are paying dearly to field their air force… flyers have them beat all around – for example my BBF pattern Grey Knight Stormraven can typically drop one FMC a turn.
The flying circus eventually must split up as the game draws to a close to contest objectives – it is at this point they become the most vulnerable as they lose the protection of Fateweaver… this is the time to blast them with everything you've got in your mighty arsenal. The daemonic troops are the proverbial Achilles' Heel of the flying circus – they are easy enough to kill and thus by eliminating all their scoring units they cannot win an objective based game. Ignore the Fateweaver, focus on killing their troops first then finally take out the FMCs as necessary.
Both FMC and flyer heavy armies have some problems with objective based games since most of their units must constantly cover a lot of ground each turn to remain in flight. The best sixth edition armies feature a balanced force with a solid ground force supplemented by some air support. By spreading out your ground forces you are denying enemy FMCs terrain upon which to land and any army with a solid amount of infantry based units can cover a lot more ground than 3-5 FMCs. Strategic control of terrain is one of the main keys to defeating the dreaded flying circus.
So how have you fared versus the dreaded flying circus? If you play the flying circus what have you found to be its major weaknesses?