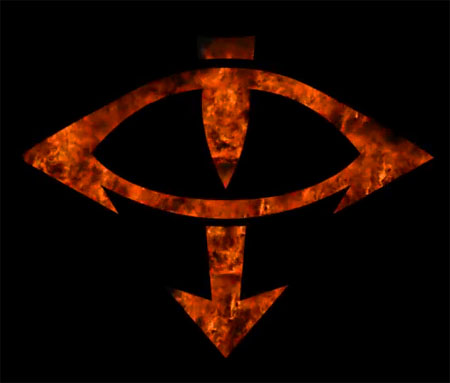 Today lets talk about what is perhaps the most potent tool in the Horus Heresy Legion army list – the multi-purpose Legion Consul.

The Legion Consul is itself an optional upgrade of the Legion Centurion. While the Centurion is a perfectly nice Space Marine Captain equivalent, and a solid choice for a budget-minded HQ choice, the unit truly comes into its own when you add in the Consul options found on p. 191.
What is a Consul?
A consul represents one of the specialized officers within a Legion that brings a unique set of skills and equipment to the battlefield. We get 8 options here, some familiar to standard Warhammer 40,000 players such as Chaplains, all the way to exotic choices such as the sinister Moritats. Now stat lines will only get you so far. What makes several consuls so potent is their Special Rules, many of which are granted to units they join, or are near. Thus we see that a properly designed set of Consuls can greatly increase the effectiveness of the army they fight in, similar to the Eldar Exarch powers. Lets take a look at each Consul in turn.
Chaplain
The old trusted standby, Legion Chaplains serve the same role as the ones we already know. They come with a Crozius (no Rosarius yet) and have both Fearless and Hatred, which makes them an assault enhancing choice for a single unit.
Master of Signal
Now it starts getting interesting. This model has the Night Vision ability, granted to himself and any unit he joins, a once per game ordinance D3 large blast nasty orbital bombardment, and most importantly the ability to grant +1BS to a single friendly unit within 6″ (no line of sight required to the friendly unit)! Just think about what you can do with a Master of Signal and a gun line themed army. Yummy!
Vigilator
A captain sized spy-scout. This guy grants scout and infiltrate to his attached unit, and gets a mid strength pre-game demo charge to mess with a single enemy unit. When considering the Vigilator, remember that the Legion army list has 3 HQ slots.
Primus Medicae
A super sized apothecary granting both feel no pain to his unit, and the ability to recover lost victory points from friendly infantry units killed near him. Kinda neat.
Siege Breaker
Here's the guy for you Imperial Fists and Iron Warriors players. This mean piece of work grants tank hunters and the new "wrecker" ability to his unit. Wrecker lets you reroll failed penetrations and gain +1 on the damage chart versus fortifications. In a wicked twist the Siege Breaker is also the only way to upgrade your Medusa artillery batteries to use the dreaded Phosphex bio-chem shells. Yeah, he's a winner.
Moritat
Here's the guy you will be hearing about a lot. A dual pistol wielding cold blooded killer, the Moritat either goes it alone, or can join the tainted Legion Destroyer squads. He is BS5, uses the standard gunslinger rule (dual pistols remember), and can activate his special Chain Fire ability, which grants each successful pistol hit an additional shot, continually until both pistols have missed. He can't assault, or fire the next turn, but I'll let you run the math on how many hits he should do on average with his BS5. Oh I almost forgot – he can be upgraded to have plasma pistols… Was nice knowing you terminators!
Forge Lord
A captain sized tech marine, with some decent weapon, and servitor options. Kinda meh…
Legion Champion
Effectively an Emperor's Champion type model. If you want a dude to go around curb-stomping all the ubiquitous veteran sergeants out there – he's your plastic dudesman – just keep him away from the named characters.
Librarian
Last but not least is the librarian. A pricy choice, but interesting as you can purchase him up to level 3 mastery, and he can choose a single psychic discipline from ANY of the rule book ones. That opens up a lot of interesting options that marines are not used to. Stick him on a jet bike for unheard of mobility and you've given your army a very versatile force multiplier.
So that's it folks. It's easy to overlook the humble Consuls, but that would be a mistake, for within their ranks are the keys to unlocking all kinds of army stratagems and tactics that are normally out of reach.
Have at it folks – who's your favorite consul and how would you run your 3 HQ options to best support your Legion list?