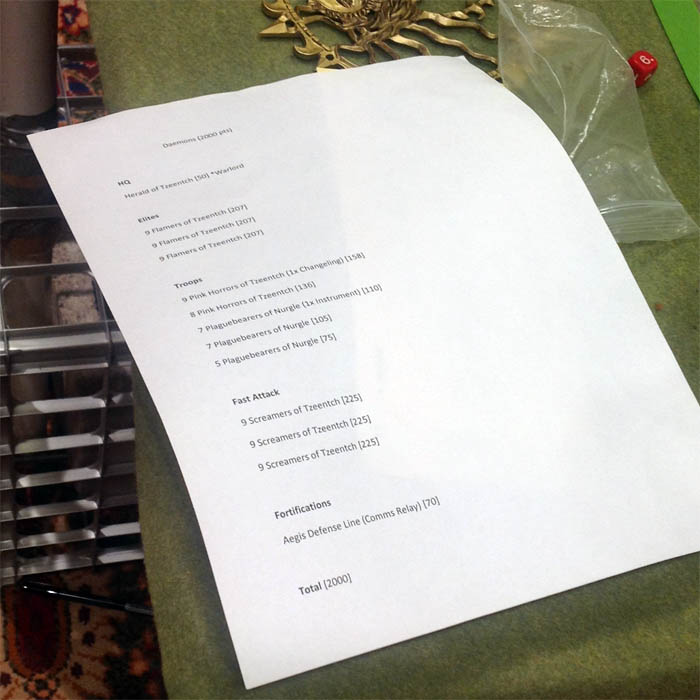 I'm just going to leave this Warhammer 40,000 list right here and let you all tell me why it destroyed all opposition.
Notice any interesting units in there? What do you think this means for:
1) The game moving forward
2) Games Workshop rules updates
Is this evidence of a money grab rules tweak, something needed to help out Chaos Daemons, or just an amazing player with a bit of skill and luck on his side? More info and conversation on this list in the BoLS Lounge here.
I'll update this in a bit with more info on the list and its opponents.