I've been a bit out of pocket this past month, what with real life smacking me around some and taking a sledgehammer to my hobby time. (That, and the airbrush requiring a parts order…) Lifting my head from the sand, the first tidbit of hobby goodness that caught my attention was a video.

No, it wasn't porn; I'm not so well-adjusted. Nor was it the latest cheating scandal from TastyTaste via Blood of Kittens… though frankly, I could have used a nice dose of the Church of Kelly.
Ever heard of Soulpancake? Probably not, but thanks to John, one of the Bloggers from Capture and Control, you'll get your first taste. A word though. Now, if this article trends the same as other attempts to bring you, Oh Faithful Reader, a YouTube video…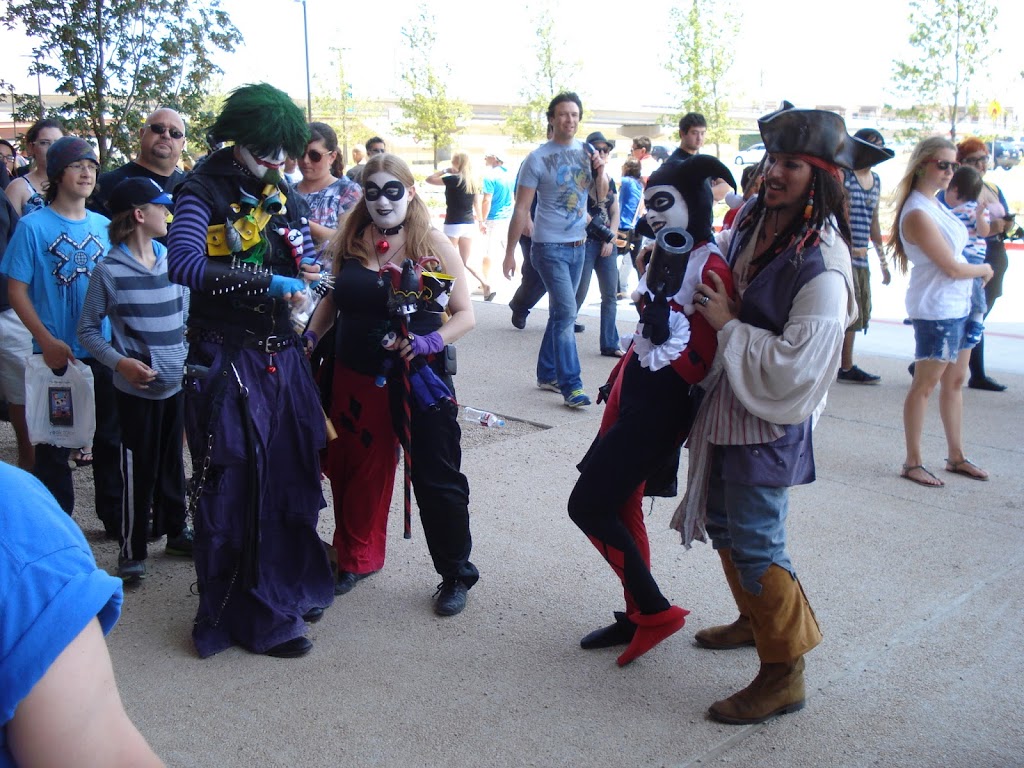 …well then, chances are you won't watch it. And that would be a shame. It's a well-produced video shot from a large store – I almost have to assume it's California, just from the folks featured in it. The premise is a 'look at a subculture.' Yeah, that's us.
Here's the intro, after reading it, c'mon, you gotta look!
Step inside the fantasy world of WarMachine & Warhammer 40k. The steampunk role playing games that are captivating hobby gamers around the world.
From my perspective, the production quality of the video was well done. It flowed well, the music was compelling, and the interviews were pretty great.
Especially the owner! "Hey, these dragons come with me."
I was disappointed by the general lack of focus on the miniatures. Sure, there were plenty of shots, but if this video was done in Austin, Big Red would have coordinated a huge rollout of painted miniatures.
Just sayin'.
Now, here's where things went south a bit. Soulpancake did a bonus video where a woman named Erin attempts to learn to play Warhammer. The observant will notice the two dudes tasked with helping her are desperately trying to learn the rules…
The nicest thing I can say here – besides that only 5,000 or so people have seen this video so far – is there was a missed opportunity. Let's agree; in the future, anyone who agrees to appear in a video showcasing our hobby has to have a better than basic understanding of the rules.
You'll love the explanation they give on that score, but I won't ruin it. Suffice it to say, Erin nicely pretends like she's going to give the rules a read at home…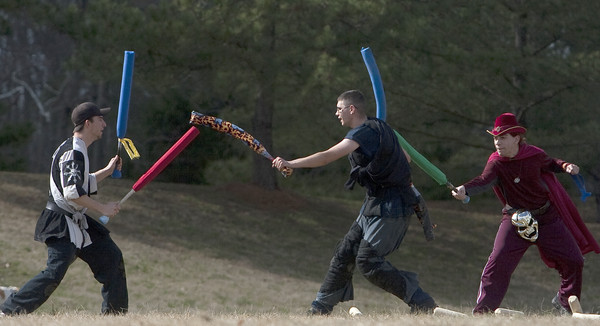 …but who's she fooling? It was nice of her to fake it, though.
The game store owner made a great point in the first video, our archetype 'Gamer' culture is more mainstream these days, thanks in large part to video games and movies that don't suck horribly. Like, oh, say, the Barbarians.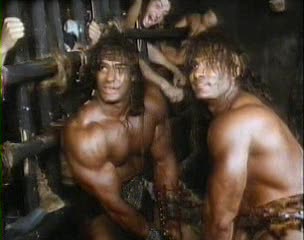 Huh. Wonder how they got dubbed The Barbarian Brothers. Oh, but it gets worse.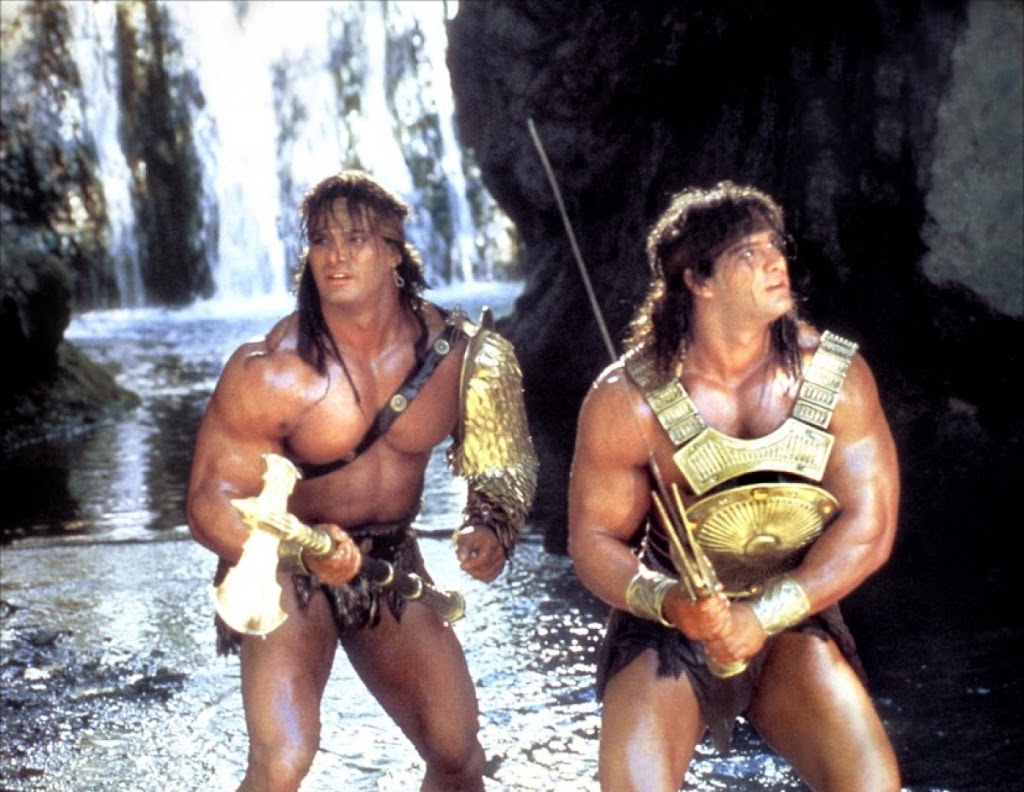 Because pure gold makes the best weapons; the softness is guaranteed to fool your enemy. What, not enough for you?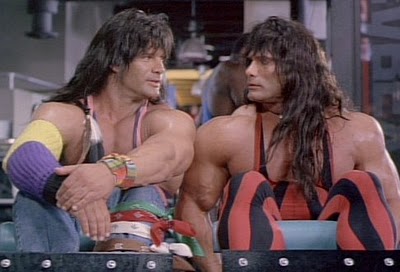 Gak! The 90's! The Brothers his the modern era! But if your eyeballs aren't already blown clean from the socket, here's how my old chum Lauby from The House of Paincakes see me, your humble Terrible Tuesday, Gonzo Correspondent, Brent…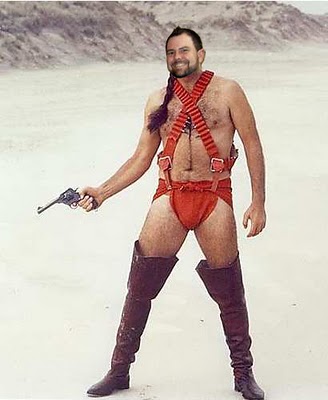 My work here is done. Carry on with your work week. If you can get the contents of my red diaper out of your mind, that is.
Well, the article devolved to the silly, but there's plenty of good material to jaw away on in the videos. How do they see us? Meaning, how does the community at large view gamers? Do all the old stereotypes still hold true, or is there more appreciation for the hobbyist?
Ah, let's not forget that gamers is a broad category! There are video gamers, role-players, storytellers, ampgarders, cosplayers, historical wargamers, miniature wargamers, board gamers…
…what am I missing? Card gamers! How could I forget my favorite category?
Somebody has to be on bottom, right?
Me, you ask? I try to fly in under the radar. I'm a Stealth Geek, an upper echelon class of meta-gamer. I keep my shame locked away in a room so my wife can fool the houseguests. That said, I'm quick to put it all out there when it's called for – just like my picture.
Until next week, thoughts? Comments? Hugs and gropings?