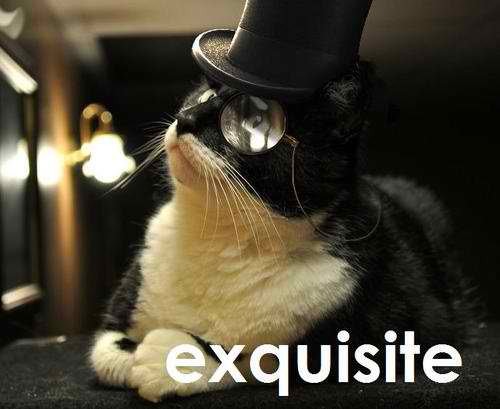 Goatboy here again on a lovely Monday morning. Lets talk about what I saw at the first post CSM tournament.
I was smart and took the day off after coming back home last night from the grand battle up in atmosphere of Denver known as Feast of Blades. I will go over some of my games as I decided to play a list I only have sorta played once. Yup – I wanted to take CSM and went with a rather – well one of type of list.
The new CSM book really allows these types of lists to work as each part seems to do well together. There really is only one spammed type of unit – the Cultists – and the only reason they are spammed a lot is you need more scoring options.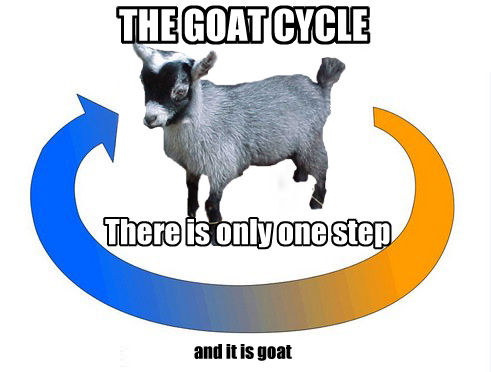 This is what I took to the event this year.
HQ: Chaos Lord, MoS, Bike, Power Axe, Sigil of Corruption, Veteran of the Long War
HQ: Sorcerer Lord, MoS, Spell Familiar, Veteran of the Long War
HQ: Herald of Tzeentch
Elites: Flamers of Tzeentch X 9
Troops: Noise Marines X 15, Sonic Blasters X 15, Icon of Excess
Troops: Cultists X 10
Troops: Cultists X 10
Troops: Cultists X 10
Troops: Horrors of Tzeentch X 8
FA: Helldrake, Baleflamer
FA: Screamers of Tzeentch X 9
Heavy: Forgefiend
Heavy: Havocs X 8, Autocannons X 4
Fortification: Aegis Defense Line, Quad Gun
A lot of it has to do with trying to hit the Sacred Numbers on the Tzeentch side as well as making sure I could paint it all in 2 weeks in between client stuff and normal work. The hope is the whole list gels together and I might win a game or two.
The Noise Marines are designed to sit in the center. I will try to get Endurance on my Sorcerer and see if I can easily push those guys around. The Chaos Lord is there just to go punch something as needed. I really wish there was a good Demon Weapon for Slaanesh. Maybe the Fulgrim French Tickler? The Black Mace could easily be changed to something naughty as well. I just went with a Basic Power Axe so he could have a chance to kill someone in Artificier armor.
The Demon side are the work horses of the army. They are my anti stuff. The Screamers are a pain in the butt and can get in and start to chew things up pretty quickly. The Flamers also help in the remove an Armor 14 target by causing a crap ton of glances as well as ensure those heavy Toughness Nids stay down and frosty. The Horrors are there to complete the Forge Org that is needed. I wish I had more points to add in a Flying DP. I am thinking the NSM could drop out and I go for a much simpler CSM version or remove the Demons and add in Orks. I will tell you right now that the day of the Horde is coming so watch out for games with 150+ models on the table.
Again I only spammed 3 10 man cultists squads. I need the troops and thought some Jerks who listen to too much Warp Music would be ok to have. One runs the Aegis line and hopes no one shoots at them too much. The Dragon is very good by the way. Not sure you need 2 yet but look for those guys to specifically go after your back field troops to sour your day. Metal jerks who look like they should be in a Heavy Metal magazine.
I started this article before I left so now let's get into what happened this weekend. I didn't lose a game but do to stomach issues and altitude issues (attitude haha) I dropped so I would feel better before I got home to see my wife. I wasn't in the final bracket and if I was I would stay to the bitter end.
Some things I found with the army was that I felt my troops were a weak set of choices and the forge fiend did not live up to what I wanted. I think a soul grinder would work better but that is something to test out. The big winners were my flamers and screamers. In fact most of my games were won by them. It makes me think a good list would be Demons with Chaos Space Marines. My dragon only died one game and really was a pain to most armies.
I played 5 games as I didn't get enough points to get to the final bracket. The missions were the weak link of this event, but we are still trying to figure out 6th and next year will be better. I ended up playing 3 good players, Nick Rose, Paul Murphy, and Matt (local guy to me) and didn't drop a game to them. I just didn't get any 100 point massacres to keep me out the top. The game with Matt was the closest with me having 4 more points in the end so really a draw if you want to look at it.
So the interesting things I saw were lots of Demons and Grey Knights (more on that soon). Chaos Daemons abused their codex update and Grey Knights were still just as efficient as before. Chaos Space Marines is going to take a few months to get right with a month to paint being too fast to have a lot of players fielding a new army instead of just a cobbled together mess of old minis with new rules. But look for lots of posts and editorials on what we saw this weekend coming in the days ahead.
I want to test out orks with Chaos as well as some demon updates to help the list out. I think the book is pretty good and a much better update then the initial glance over I gave and others did as well.