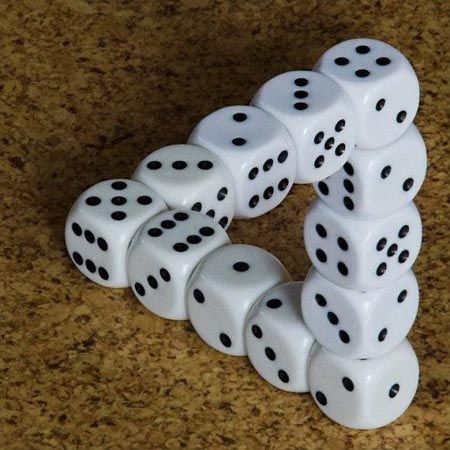 The humble D6 gets a bad rap, but lets see why its the king of gaming.
I got into a discussion with some fellow nerds down at the local shop the other day. We chatted for a while about different game systems, notably Warhammer 40k, Warmachine, Dust Warfare, and Warhammer Fantasy. We touched on a few others as well. The core discussion, however, wasn't the usual "my system is better" posturing that you get at the local shop. This is pretty common in our Xbox Vs. PS3 society. After all, if I can only afford one, then the one I choose has to be the best! Right?
No, instead we talked about what makes each system unique. We went really in depth into what each one has to offer, as a core system, not as a product line. It was a fun few hours where we enjoyed a few monsters, a game of Commander MTG, and our topic of conversation. I thought I would share some of this with you over the next few weeks.
The whole thing started when one of the guys asked me, "Why do all the miniatures games use D6′s? That just doesn't make sense, why don't more of them use bigger dice, that gives a better spread of numbers?" The question he had was more deep though. He pointed out several of the things I'm going to lay out now. So in defense to John (the questioner) I just wanted to make sure you guys knew that he already had a grip on the situation, and there was a larger point on his part in the chat.
So I'm going to set out a list of reasons why most games choose to use D6′s. These reasons aren't really insurmountable, and I certainly think there are fantastic games to be made that uses more than D6′s. This just came up early on in the discussion, so I felt like I should walk through it I'll hopefully be explaining why it's the default design decision.
Marketing
For many players, D6′s are the first thing they think of when they hear "dice". Getting a new player to purchase a miniatures game is an expensive proposition. Adding a whole new set of dice they have to learn to use creates what is called a "Barrier to Entry". This is just one more thing they have to buy, and then figure out. When they see normal dice on the table, they immediately understand that they are rolling dice to get results. When they see a bigger spread of dice, a "new to gaming" player will view the game as more complex, and harder to understand… even if it isn't!
In our modern age, this isn't as big of a problem. More and more people are familiar with other sizes of dice. If a game is being marketed to established gamers this issue can also be minimized.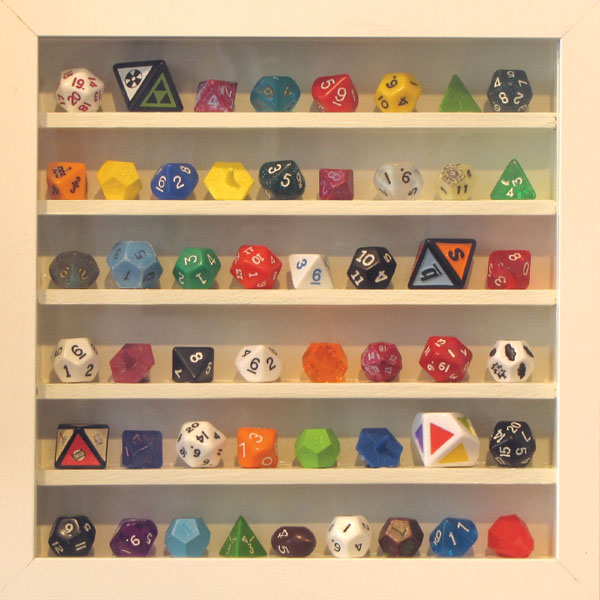 Availability
Even with our modern game stores it can be expensive to purchase 10 or 20 D8′s. In a miniatures game every figure needs to count. If I have 10 guys, that needs to be better than 9. Not by a wide margin, but by a little. Usually, this means that each guy needs to roll a die. A group of 20 soldiers each shooting twice quickly requires 40 D12′s. That can cost about $30 at your local game store. There are other system to use, but its something to be aware of when choosing to use non-D6′s.
The game designer has to be aware of the cost, and make design decisions because of it. Sometimes this means the designer decides to use D6′s, so that he can have players roll lots of dice.
~Editor's note: I have been told that in commercial quantities, D6s can be had for an order of magnitude less cost than any non D6 sized die.
Easy To Read
The D6 is just easier to read. This becomes increasingly important in competitive play. Both players need to be able to read the dice quickly, and accurately. Other dice (with the exception of the D12) have a significantly smaller surface area on each face. The D4 is even harder to read in bulk! This issue gets exaggerated on a terrain table, where D8′s and D10′s are far more likely to land cocked.
It's a practical issue that can lead to arguments at the table. Players who argue, don't enjoy the game. Players who don't enjoy the game, stop playing. This can hurt the community. Of course rolling in a box can solve the issue. So can a dozen other things. This is by no means a "why D6′s are a must", after all, a good game is a good game… even if you have to debate a die roll or two.
So now that I've made sure everyone is on the same page, my next article will be about resolution systems, how they work, and what they are trying to accomplish!
Mack out – so what's your favorite type of die for wargames?