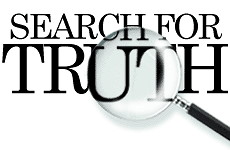 "Great games are a little like heresy…" (page 342, 6th Edition Rule Book)
There has been a lot of talk across the internet in tournament circles about something referred to as "True 6th Edition" and the notion of playing this edition of 40K "as the designers intended". I charge that what people seem to be crusading for is a fallacy and is in no way the designer's intent.
A guest editorial by Nick Baran
Now the beginning and end of this discussion for most people is in the section of the 40K Rule Book entitled, "Fighting a Battle". Now these 14 pages are being cited as the "gospel" of what we all should be playing in a tournament environment and that any variation from these pages is a bastardization of what the designers intended. As you read through the opening paragraphs they lay it down that these scenarios were created to ensure a fairly balanced game between two people with minimal preparation in advance.
"This section presents the Eternal War missions: scenarios where armies are of roughly the same size and the situation gives neither side a particular advantage. As a result, it is not necessary to know what Eternal War mission you will be playing before selecting an army, only the agreed point value of the two battling armies. Once you know that, and you have selected your force, simply turn up and play." –(page 118)
The above bit of text may seem like it lends credence to the "True 6th Edition" philosophy but all its really saying is, "hey, these are missions we came up with for people who play pick-up games so they can get underway quickly.
One of the assertions I've seen regarding "True 6th Edition" is that Alternating Terrain placement is what the designers intended, and is in some way part of the overall game. Of course, when this is championed people completely ignore that Narrative Terrain placement is detailed first in the text. In fact, throughout each section (eg The Mission, The Battlefield, Set-Up Terrain, etc) "mutually agreeable" is the mantra. The designers want us to agree on what we are going to do, but for those who don't have a Narrative coming together in their collective heads, or a Tournament Organizer to dictate one, there are these convenient random rolls and alternating methods of doing things to ensure someone doesn't necessarily have an unfair advantage.
The text from Narrative Terrain placement is where we start to see the true intentions of the designers.
"If you're using this method, you and your opponent can set the terrain up in any mutually agreeable manner in order to create a fantastic-looking and evocative battlefield. As you set up the scenery for your battle, try to make it look as much like a real battlefield as possible. A game is always better if you're telling a story, and the ground over which you fight is only slightly less important than the armies fighting over it." (page 120)
Now I feel that this blurb, in the center of the Eternal War missions, and not in some separate box of text off to the side, clearly telegraphs the desires of the game designers. They want you to do more than just play fair game. They want you to immerse yourself in the game, and they want you to forge a narrative on a battlefield that makes sense visually – they want every game to have depth, meaning, and variation.
Variation? Where did I pull that assertion from? They don't specify that. But you see, all the random roll tables that some people rail against are an effort to ensure that each time you play, if you aren't forging a narrative at least every game is different. You see, in every incarnation of 40K that I've played, and I've been playing since 2nd Edition, there was been a mechanic for determining your mission for a pick-up game. 2nd Edition had Mission Cards and Strategy Cards (a pre-cursor to the Stratagems you see used in the Expansion books) and then 3rd Edition saw the birth of the random roll Mission Chart that has been with us ever since. But every edition of 40K after 2ndalso had additional missions. The 4th Edition Rule Book not only had the Standard Missions, but also had random roll charts for Special Missions, Battle Missions, and Raid Missions. These all had alternate FOC charts and additional special rules. The 5th Edition Rule Book incorporated some of those elements into the Campaign and Creating Your Own Missions sections. But what about 6th Edition?
To clarify, the Eternal War missions themselves are designed to have variable deployment zones, variable objectives, Mysterious Terrain, and Mysterious Objectives. Ultimately, they are designed to hold your hand through creating a unique and varied experience so that each game you play is different from the last in some way, though the designers really want you to mutually agree and take ownership of your gaming experience.
Let's jump ahead to page 338 of the 6th Edition Rule Book. Now if you only have the slim softcover version of the rule book I am going to assume you don't have a page 338 and here is where I feel there is a huge disconnect between what people perceive to be "True 6th Edition" and what the designers truly intend the 6th Edition to be.
Fighting Battles in the Dark Millennium clearly states, "Of course there's no right or wrong way to enjoy the Warhammer 40,000 hobby." which really discredits anyone's claims to "True 6th Edition." Then they go on to detail another 28 pages of scenarios with depth, narrative, and special rules to highlight the unique situations and environments presented. The sections titled Let the Galaxy Burn and To Arms, even add in sub-sections like 13 Ideas for Brilliant Battles and Battleforce Recon, their updated take on Combat Patrol, the staple low points mission of 4th and 5thEdition 40K. Then they get into Creating Mission Special Rules and War Zone Traits so that you can either modify the Eternal War missions, or create completely new missions of your own devising. All told there are 39 pages devoted to expanding the game and another 23 pages devoted to campaign play for a total of 62 pages on "how to play 40K."
Last night I spent an hour or so pouring over the 6th Edition Rule Book in search of "True 6th Edition" and it wasn't in stripping it down to a homogenized diet of puritanically enforced Eternal War scenarios, and it certainly wasn't in tournaments – which I could only find referenced on page 331. In fact, unlike the 5th Edition Rule Book which had a whole 2 pages dedicated to Tournaments, the 6th Edition book mentions the word tournaments under the page about Organized Game Days and then goes on to focus on Games Day, Campaigns, and Leagues instead. One could say they went out of their way to downplay tournaments as a whole by almost omitting them from the discussion completely, so it is safe to say that though the Eternal War missions are designed for balanced pick-up games, their intent was not for tournament use.
No, where I found "True 6th Edition" wasn't in Tournaments, Campaigns, or in the Eternal War missions. No "True 6th Edition" and the spirit of the 40K designers is in this blurb on page 342.
"Our hope is that, by reading the Warhammer 40,000 Battles section every gamer will feel inspired by the background of the Dark Millennium and confident enough to attempt creating scenarios and unusual games of their own."
It sounds to me like "True 6th Edition" isn't about rigidly following the Eternal War missions at all, it's in what gamers and TO's have been doing all along for the last 20 years – taking a chance on creating something unique and interesting of their very own to challenge us with something varied, engaging, and spectacular. That's what I got out of my search, and hopefully Tournament Organizers and gamers alike will see that Eternal War is meant to be a starting point for their creativity and ideas, and not an end point.
Your thoughts are welcome