We're well into a new era of Warhammer 40K, and long past the point where unfamiliarity with the new concepts of 6th Edition could be seen as an impediment to discussion. Today, the challenge is Allies!

Today's article is simple… largely due to A) time constraints and B) general fear following the colossal flop that was last week's contribution from my addled brain. Therefore, congrats! You, the Bell Faithful, can take a swing at providing the content for this post.
What's in it for you? As if the challenge isn't enough!
Okay, as it almost certainly isn't enough, the prize is the opportunity to write a guest article for Bell of Lost Souls. If you're a Blogger, even a day of links from this site can help you out. If you've ever thought you had the chops to provide hobby content week in and week out…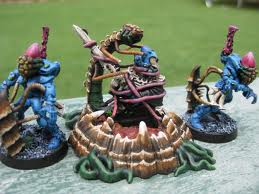 …who knows? Maybe you can prove it and earn a spot. Stranger things have happened.
For those of you who aren't so interested in that kind of thing, you can pass on doing my job for me the opportunity to write an article and take the 2nd part of the prize, which involves metal or plastic toys. I haven't talked to Rob from Spikey Bits yet, but as a businessman I'm fairly certain he'll mail you something if I send him money. The minimum prize is $40 dollars, meaning I won't quibble over paying taxes.
(Did you know it's like 20% off retail every day over there? Weird, huh?)
That's the prize, let's move on to the challenge.
Arguably, allies are the biggest and most expansive change to the general concept of what a game of Warhammer 40K actually is. After Rogue Trader, army lists became books and it was all book on book action. With a few exceptions, allies haven't previously existed. Sure, there was an option to include either Marines or Imperial Guard in the previous iteration of the Grey Knights and Sisters of Battle, but frankly it never seemed to catch on – outside the odd Imperial Assassin, that is. Most players I know were purists.
Enter 6th Edition in 2012, and nowadays allies aren't relegated to the back of the book. They're encouraged. They're mainstream. And it sells models, so it's here to stay.
Enough filler!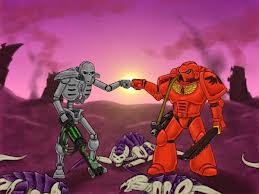 Your total army is 1850, and you're to use either 500 or 850 points on an allied detachment. Fortifications are allowed but are paid for by points allocated to the allied detachment. In the comment's section of this article, put your allied detachment front and center. Then market what makes it worthwhile.
Pretty general, right? It's meant to be. Arbitrary restrictions can sometimes stifle ideas, so you tell us what the premise is. Is it generalist, designed to work well with a number of different armies?
Does it instead buttress the weakness of an existing army? Or perhaps it compliments a theme. Extra consideration will be offered for extras like an army history, a nod to fluff, or conversion ideas. Be creative, but don't miss the details. The difference between Blood Brothers and Desperate Allies can be significant.
You can include the main army and / or list, as you need to make your point, but ultimately, the main focus will be about the allied detachment itself. Just don't expect me to understand what makes yours so great without an explanation. Be concise or be lengthy, just try and stand out!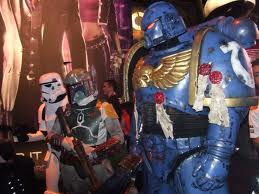 Not the idea I had in mind…
A few additional notes. Please don't post your challenge thread more than once, but you can reply and comments until your heart is content. If you feel the need to make a change to your list, edit your original thread – don't add a new one. If this contest gets large, I'll both bring in some judges and increase the stakes. If you need further clarification, feel free to ask.
So, what do you say? You up for the challenge?
Good luck! Brent, out.