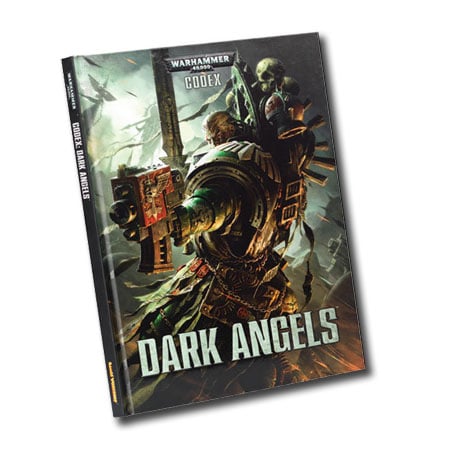 Yet more firsthand reports are coming in. Here's a peek at the Dark Angels equipment, banners, and weapons…
BoLS Lounge (scroll down)
OK, initial thoughts.
I like the banners, and WOW, a 12″ radius Feel No Pain, and a 6″ radius Bolters with Salvo 2/4… That's gonna be interesting.
The weapon stats don't seem over the top at all – which is good.
Flakk missiles – HOORAY!
A reader on the Lounge mentioned that the book seems like it was designed to be a "opposing force" book for the CSM codex – which is a nice touch. We will need to get these guys some tabletime to see how successful Mr. Vetock has been on his first codex.
Hmm, have at it! We'll be seeing a lot more Black and White on the tabletop after this weekend.