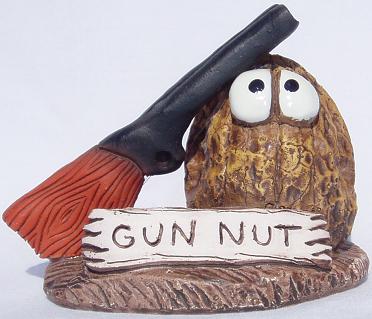 Greetings, Faithful Reader; Brent here with a Terrible Tuesday post that combines Martin Luther King Day, Gun Appreciation Weekend, and Warhammer 40K.

You've been warned.
Who doesn't love a three day weekend? National holidays are the best reason to grow up and take a job where someone doesn't make out your schedule every week or two. And since those are the jobs that tend to grind you down and prematurely age you out of your hobby, the occasional holiday ain't such a bad deal.
I'm not sure if you're aware of this – and if you live outside of the States, you're most likely living in a country with limited gun ownership and are almost assuredly not aware of it – but ammunition has been hard to come by lately. Turns out, with President Obama considering possibly-maybe, depending-on-who-you-talk-to, almost assuredly perhaps doing nothing or regulating ownership or taking away the 2nd Amendment through Executive Order 66…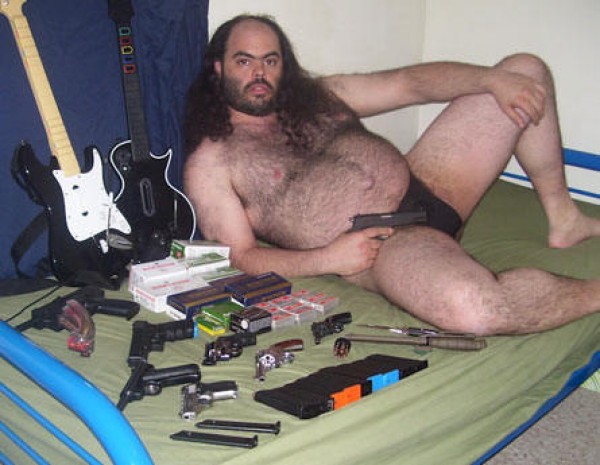 …there's been a sort of strange paranoia. Gun and ammo sales are peaking as people try to make their purchases before the above mentioned *enter scenario here* happens. Assault rifles are particularly popular – or at least, one must assume, given the ridiculous markup. In local stores, people are waiting for the freight to arrive, then snapping it up. A local big-box store, that shall remain nameless (anyone watch that TV show, The Waltons?) is already quasi-regulating ammo on the off chance something will happen. Stock is low. One man has been buying up everything, every morning, so the poor souls behind the counter are putting up hand written signs:
Though Shalt Purchase But Five Per Day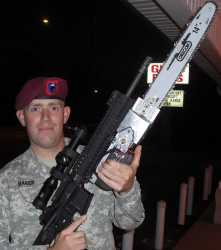 Apparently, that's not reasonable. Tempers are frayed. Just what you want to hear in the same sentence as 'gun,' right?
Me? Hey, I'm on record! I just said it was a strange sort of paranoia – just look up a few paragraphs. Naturally, this means I got suckered in to buying some extra ammo I don't need for a gun I barely shoot.
I'm just preparing for the Zombie Apocalypse. It's the prudent thing to do. I've got to be ready to take someone's one acre crisis seed garden, after all – after they've finished all that farming. That's work this American doesn't want to do, the ZA or not.
So back to the three day weekend! It being about sanity and relaxation, naturally it was time to hit the range and blow off some extra ammo. My brother coined it the First Annual Boom-Club, and a good time was had by all.
Target shooting. And not even the moving-target kind; turns out, that's pretty tough. And frankly, it doesn't simulate anything I really want to be doing. Boom Club was and will be great fun, largely because I appreciate and enjoy the respectful use of firearms for the purpose of sport. That includes licensed hunting…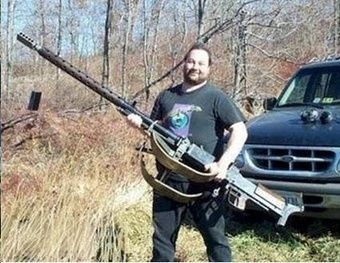 …but I wouldn't do it. Shooting Bambi in Far Cry 3 is close enough, being not very close at all.
Am I three kinds a hypocrite? I won't hunt but enjoy guns… and I'll load up on game meat if someone is willing to part with it. I'd use my firearm for home defense, but it's kept unloaded and locked… and I'd give away every possession other than my family's safety if it meant I didn't have to shoot a man.
So confession time: we had no idea – none – that this past weekend was the so-called Gun Appreciation Weekend. Again, maybe it's hypocrisy, but who's dumb idea was that?
This weekend was about Dr. Martin Luther King. It's a bit about relaxing and enjoying the company of friends and family and a bit about resting on a three day weekend, but mostly it's about appreciating one of the great men in history; yours, mine, or otherwise. When some idiot gets on TV and uses the name and image of our nation's premiere civil rights leader to promote the 2nd Amendment…
…suggesting he'd be right there in the struggle, marching in the parades and leading the cause…
…if only someone hadn't shot him.
My question is this:
Is the Grim, Dark Future of 40K all grim and dark because of gun regulation…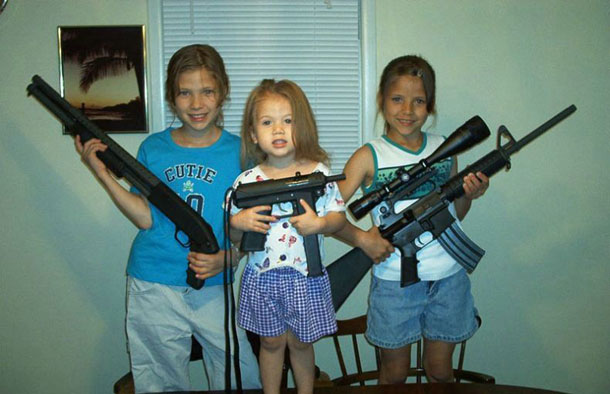 …or is the Grim, Dark Future of the 40K all grim and dark because of all the guns?
There's that hypocrisy of mine. No apologies. Having rights sometimes means talking them out.
Thoughts? Comments? Hugs and gropings?