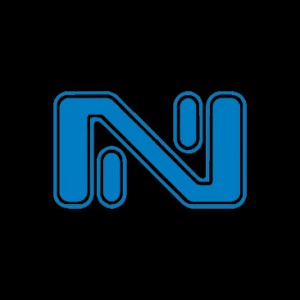 Back again for more Infinity new player shenanigans. Lets take a closer look at the juicy bits, and the basic mechanics of Infinity…
The reserve of orders is a lot like pocket money. It's a pile of shiny potential that you can blow on one thing, or spread around for snippets of fun. But what creates the Order Reserve?
Most of the time each model will contribute one order to the reserve, while the forces leader gains an additional one that can only be used on them (mostly). The Order reserve is what powers the force and allows it to do cool stuff, so you want a healthy amount of them. You use them to perform all the actions in the game, moving, shooting, and performing matrix style dodges etc
Models are organized into Combat Groups, which have a cap of 10. This means the max order pool to one combat group will be 10 or less, but you can have as many combat groups as you have points available for. There is no enforced coherency in a combat group, they just share the same order reserve.
(example: Player A has 12 miniatures, therefore he has 12 Orders at his disposal. Player B, who has only 7 miniatures, will have 7 Orders available in his Orders Reserve).
Some actions take a full Order, while others only take half and can be combined. So you might get a model that moves and shoots, taking only one order. Or the model might perform a complex long skill that eats up a whole order. A comprehensive table lists out what can and can't be done.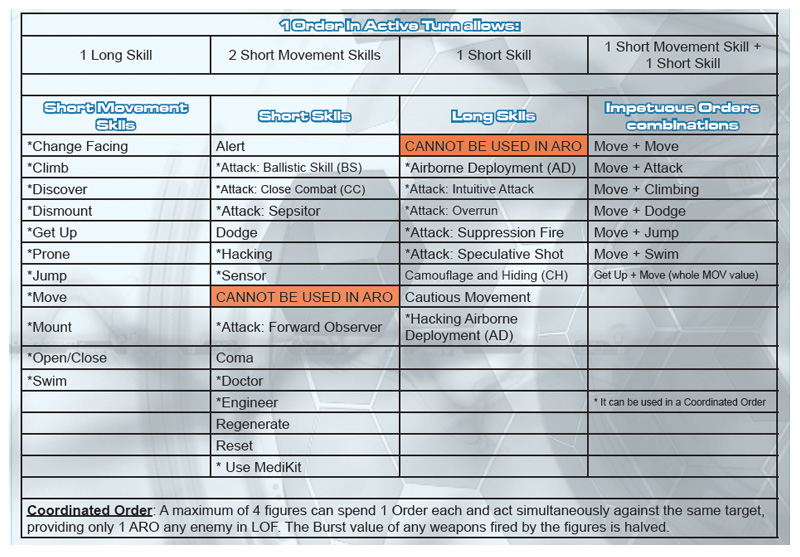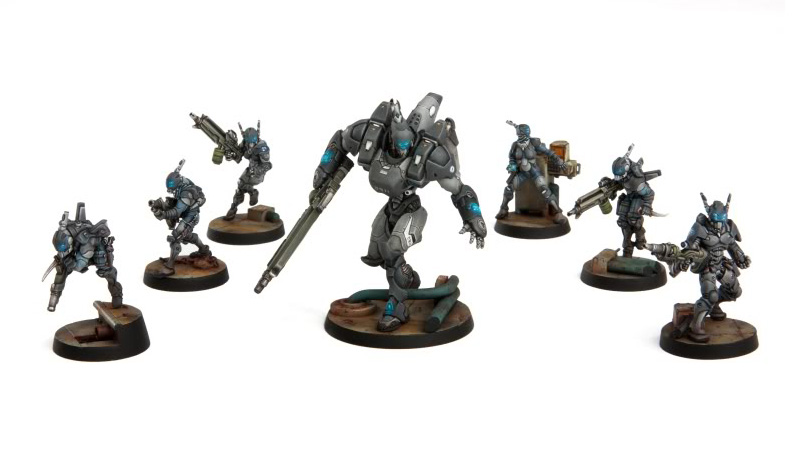 The Orders Reserve is calculated at the beginning of each Active player's turn. Each time a player loses a model, he also loses the Order it contributes to the Orders Reserve for the rest of the game. Models sneaking around off the table, or hiding in Thermo-Optical
camouflage also don't contribute.
So you dig into the reserve and start spending orders, running and gunning for glory. But your opponent isn't just watching, they are reacting…
The Automatic Reaction Order (ARO)
As one player is spending Orders (Active player), the other player becomes the Reactive player. What this means is that models don't just stand there passively while they get shot in the face. It means if they see an order being spent, they will react in a dynamic way that often interacts with the enemy player.
So you might get a model making a dash from cover to cover to cover, in which case any enemy model that has line of sight can react. They may decide to try and shoot him, or use the opportunity to duck behind cover themselves. They may even try to hack him if they can, and shut his armor down. The latter is supremely amusing I have to say.
In many situations the spending of an order directly interacts with the reaction order, such as a model shooting and the enemy opting to fire back. This is known as a face off, with both players rolling to beat their opponents roll and get under their stat value. Yet in most cases the reactive player is firing at a reduced capacity, as he rushes to return fire.
Some models excel at AROs and have various stats and rules that buff them. A sniper for instance is deadly in the reactive turn, as are remotes with advanced reactions, or drugged up twitchy SIneaters. It always pays to have at least one unit who is quick on the trigger.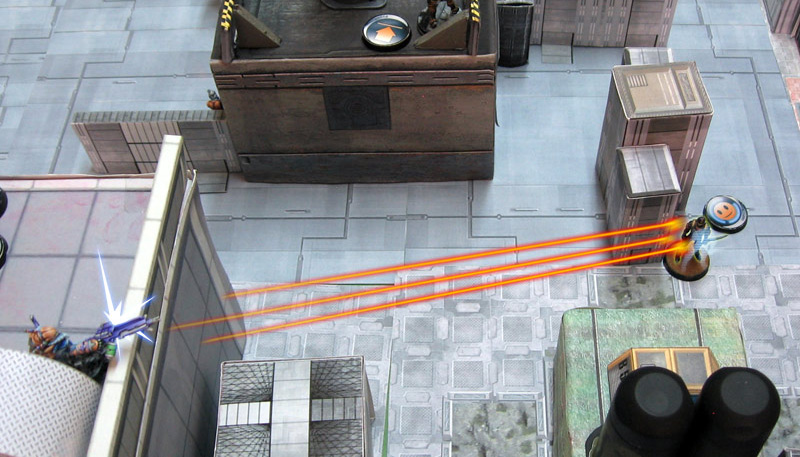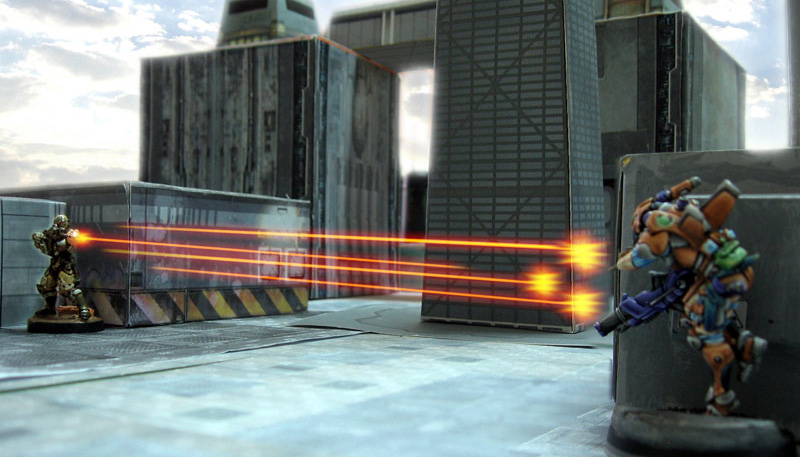 With Orders and AROs interacting, lets take a look at the stats. Being a Nomad player I've picked up my favorite unit as an example- The Wildcat.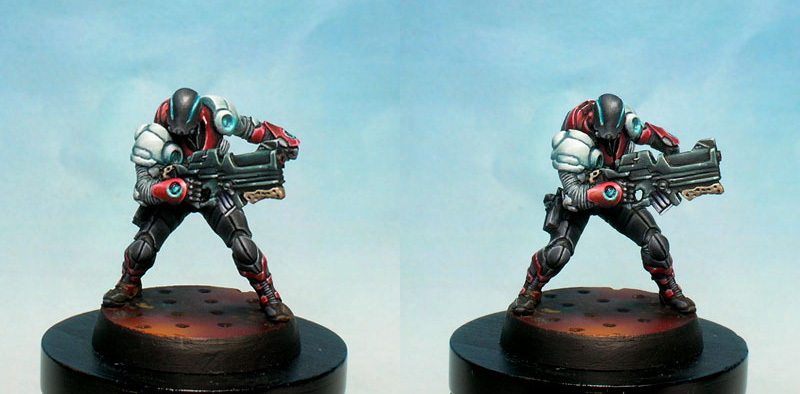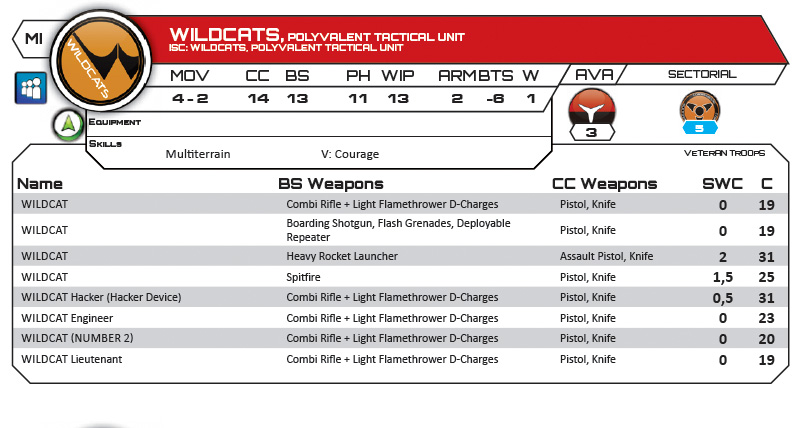 At the top left it is indicted as to whether the unit is a regular (adds their Order to order reserve) or an Irregular (does not add their Order and keeps it for themselves)
MOV:
Movement is split into two, the first number being if you spend half an order. Where as the second is if you use the second part of that order to move again.
CC:
Close combat. When you want to nail someone with your ninja sword, roll under this stat.
BS:
Ballistic Skill: Roll under this stat when shooting
PH:
Physical. This is used for actions like climbing, dodging bullets and throwing things. Roll under it.
WIP:
Willpower. Actions of the mind! Be they hacking or stopping a guy from running in fear. Roll under it to show your metal.
ARM:
Armor. This one is interesting as it's a dice modifier. To make a save you have to beat the strength of the weapon. Your armor and cover are applied.
BTS:
Biotechnological Shield. Again this is a dice modifier. It protects against Nanotechnologic, Electromagnetic, and Hacking attacks. In other words, dirty tricks!
W:
Wounds. or in artificial cases STR (structure). Basically loose them and go unconscious. Or die if there is no doc on the board.
AVA:
Availability. This indicates how many units of these type you can take in a force. Sectorials alter this, but more on that in the future.
Equipment and skills:
Ah, the good stuff – Tools and special rules.
Unit Options:
Under the stats we can see the available options and load outs, along with their cost in points (C) and Special Weapons Cost (SWC). The later is determined by game size, so bigger battles are likely to have more of the fancy toys on show.
So we have Orders being spent and reacted too through AROs, and now understand a lil' more how stats in Infinity work. I've only lightly dry brushed the surface of the game, but hopefully it gives the new and the curious a rough idea how Infinity ticks.
It really is a dynamic game with both players engaged in every action. Creating a faced paced experience where every decision counts.
You can see how I am building and painting my own Infinity factions on my blog:
http://levitas-master-artificer.blogspot.com/
Look out for more articles digging deeper into this very cool skirmish game. What's your favorite game mechanic? What articles would you like to see? Feel free to ask questions!