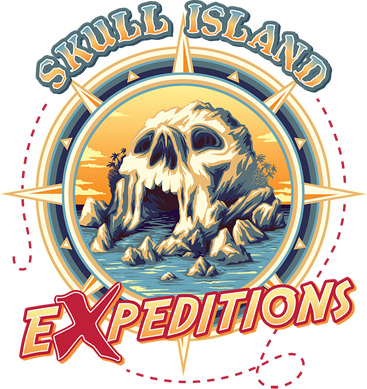 Privateer Press has a new set of adventures to take you one. Welcome to the literary world of the Iron Kingdoms!
First the Privateer Press Release:
Privateer Press announces Skull Island eXpeditions, a new digital publishing imprint that will produce original novels and novellas set in the Iron Kingdoms and beyond. E-books from Skull Island eXpeditions will be available in PDF, epub, and mobi formats directly from its website, skullislandx.com, this spring. These formats are compatible with personal computers and most e-book readers, tablets, and smartphones.

Acclaimed novelists including New York Times bestselling author Larry Correia, C.L. Werner, Howard Tayler, and Dave Gross will pen Skull Island eXpeditions publications. Monthly releases will feature full-color art, and many of the imprint's novels and novellas will chronicle the tales of some of the most popular characters from the Iron Kingdoms setting and the WARMACHINE and HORDES sagas.

"The Iron Kingdoms is such a rich and vibrant world—one that benefits from over a decade of growth, development, and history," said Matt Wilson, Chief Creative Officer of Privateer Press. "There's no end to the myriad stories to be told from western Immoren, and Skull Island eXpeditions will bring readers a vast library of the Iron Kingdoms fiction they've been waiting for. Additionally, as excited as we are to dive further into the rich world of western Immoren, we're just as eager to spin all-new tales from worlds yet unexplored."
So of course we did some digging around and called up Privateer.
So first off, this venture is digital only. The ebooks are going to be available on all platforms from Ipad, to Kindle, PDF, and Amazon store. Basically if you have access to a browser you can get them. Next is the choice of authors. Privateer decided to start off with solid talent including a New York times bestseller.
The goal here is to begin to fully flesh out the Iron Kingdoms and its major characters in full novel form, pulling readers into an ever more fleshed out universe. I still remember when I picked up my copy of Inquisitor from a fledgling Black Library, so many moons ago. It was the beginning of something great and Games Workshop's universe has never been the same.
I have nothing but high hopes for Privateer on their latest adventure.
So what Warmachine/Hordes characters would you most want to see in novel form?