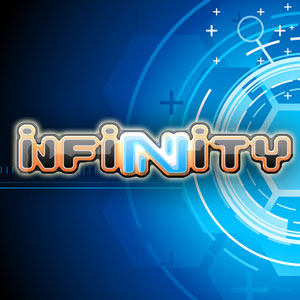 Levitas here, Lets take a look at those elements that pull the wool over opponent's eyes, and steal their lollypops…
Over the last few articles we have looked at the overall picture of Infinity, and the basic mechanics of the game for new players. Now lets dig into a few of the games cool features, starting with what I like to call…the sneaky bits.


Camouflage – The invisible warriors
Who doesn't love stealth? All that sneaking around and bopping folks on the head before they can react. Or leaping around like a cloaked predator, hunting as an invisible death-dealing warrior. Well some units have a special capacity, be it natural or learned, for hiding and stealth. They will also have chameleonic tools available: photoreactive cells and variable/combinable environment patterns. These clothing-incorporated systems will merge the miniature with his surroundings.
Camo is perhaps my favorite part of Infinity. It lets you play all kinds of mind games with your opponent, as well as give you the jump on the more powerful characters in the game. An invisible model with a sniper rifle or rocket launcher? Yes please.
It comes in three exciting flavors:
Mimetism –

Is the entry level. In game terms the model is on the table, but any miniature attacking a figure with Mimetism will have a -3 Modifier to his BS Attribute for ranged attacks.
Camouflage –

Is where it gets good. The model is not placed on the board but is instead represented by a marker. Your opponent has no idea what that marker represents, especially as you can hide up to 3 camo models under it.
Camo allows the model to perform an action before his opponent can react, be it a knife to the back or a hacking attack. But if the stealthy model pulls any kind of action then they are revealed. Needing to spend a full Order out of line of sight to cloak again. However, even if the model is visible on the table, they still cause negative to hit modifiers against them. Powerful stuff.
Thermo-Optical Camo –

Is a system that curves the light around its bearer, rendering him almost invisible and erasing his thermal signature. In short, the real invisible warriors.
These guys work similar to camo, but inflict larger negative modifiers on to hit and to discover rolls. In cover, TO Camo models are almost impossible to take down.
But the best part is they can infiltrate and deploy hidden, which means your opponent looks away while you take a photo of where the model is with your phone.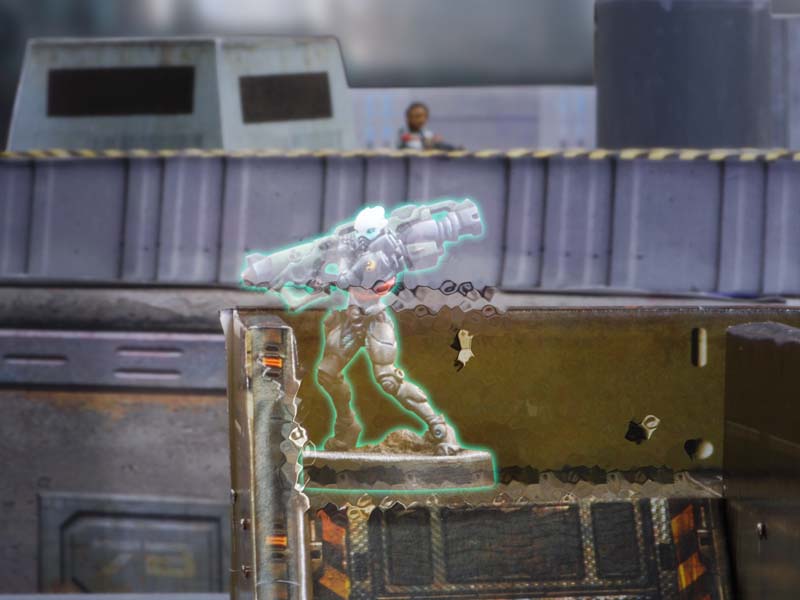 Hiding in TO camo with a missile launcher – cheating or genius?


Holoprojector and Impersonation – The Master Deceivers
Some units have a craftier toolkit, and like to take a page from Lokis book. These are masters in the art of deception.
Holoprojector

Level 1- Emits a three-dimensional image which is capable of entirely covering its user and changing his external appearance partially or totally, as preferred, to make him look like another trooper in his own army.
This is a nice way to hide the big bad wolf in an innocent lambs coat. Fooling your opponent into ignoring a serious threat until it is too late.
Holoprojector Level 2 – Is a device, which produces multiple holographic decoy images of its user as a form of battlefield protection.
In game terms the unit moves around with multiple markers, and enemies have to choose which one to target with reaction orders. Much like camo, users can reactivate their projector again if they are caught out.
Impersonation –

These guys are experts in infiltration: they are incredible actors and have been outfitted with holographic disguise equipment. Their Impersonation Skill allows them to cross enemy lines, eliminate an enemy figure and then impersonate him to gain the element of surprise
This is a powerful skill that makes enemy models roll multiple discover rolls with hefty modifiers. And again like camo they infiltrate and move as a marker until discovered. Just like Agent 47, these guys will catch you out with their costume changes.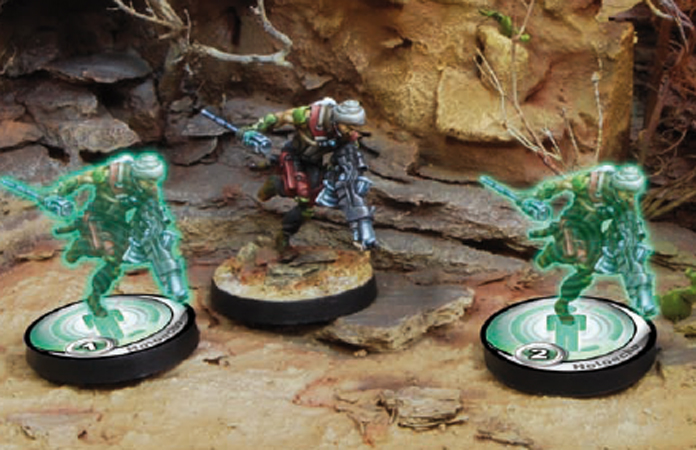 Line up the shot and choose wisely…


Airborne Deployment – The Cavalry has arrived!
We all love to bring in that surprise unit from off the table. Especially if it brings a big freaking gun to smoke out stubborn units. Its even better when your opponent genuinely isn't expecting it, because in Infinity you don't have to tell them what's up your sleeve in reserve.
On the downside, these guys do not contribute to the order pool until you drop them in. So you're balancing surprise with a depleted Order Reserve, but they can be game changers. Lets see how they fly:
Level 1 Parachutist

– Is the lowest level, meaning you get less options on where to drop in, and must note down in secret which section of the board they arrive. But still handy, and these guys are often cheap.
Level 2 Airborne Infiltration –

Like the above, but without having to choose where you land before the game. These guys like to run on from the board edges and cause havoc.
Level 3 Combat Jump – Now we are getting really precise. Combat Jumpers can land anywhere at any point, as long as the circular template can fit there

– so can they. Multiple units can land in the same template too for co-ordiabted drops. Or if it's risky, downgrade to level 2 and walk on.
Level X Tactical jump –

These can actually arrive from any table edge, at any point. Just Like pizza delivery boys from hell.

Yes, that is a giant man wolf that you can drop in.


List Disclosure – I'll show you mine…
We have taken a look at some of the more sneaky elements of the game, many of which rely on your opponent not seeing the full picture (or your list). These are fun and powerful tools that gift the player a deeper depth to their play, with lots of options. It's worth noting that Hacking belongs here too, but that deserves it's own detailed Info War article.
What new players should note is that you don't have to disclose your full list until after the game. This means, your Lieutenant, camo markers, impersonators and troops dropping in via Airborne Deployment are all kept secret. Players can only ask about units that are actually on the board.
You can also see how I am building and painting my own Infinity factions at:
So how would you deal with these?
What do you think about hidden lists?
Could you spot Solid Snake in a cardboard box?!