40K Cosplay Interview- Terminator Armor Project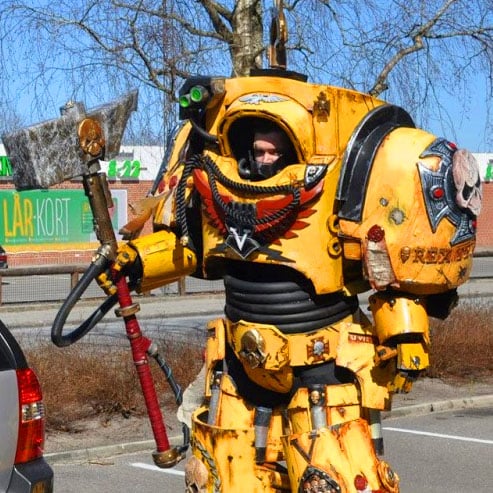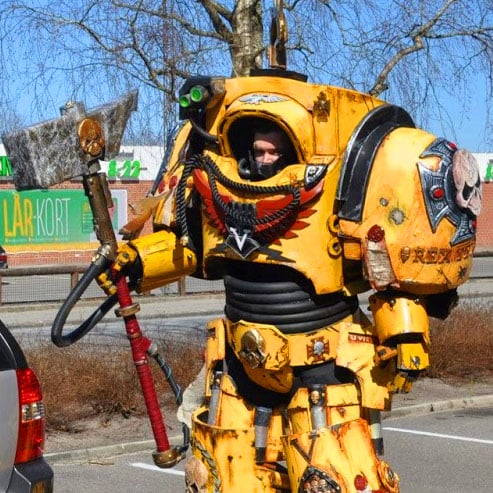 Daniel from Roses and Boltshells was nice enough to give us the skinny on his latest project, a suit of Imperial Fists Terminator Armor.

I hit him up the other day after he went live with his project to get the scoop, and unfortunately for me he's a busy guy. But he was more than happy to give us permission to share this amazing project with you all!

Daniel is a very nice guy and seems to really just love cosplay. His large physical statute also helps to make him a great "test subject" for his armored creations as well.
Apparently his work here just got picked up by two different TV programs as well, so look for this amazing suit on the small screen shortly as well!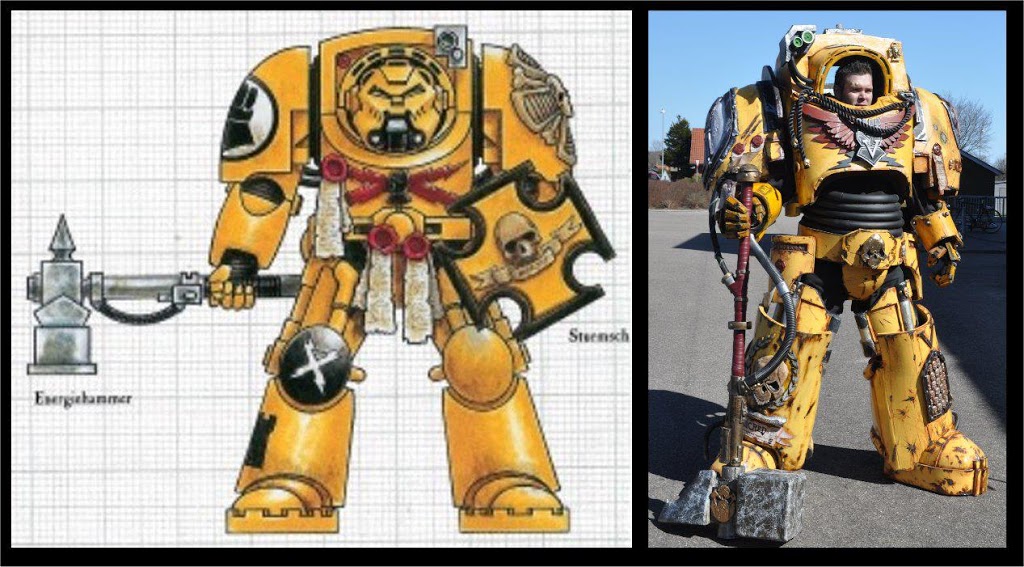 Here is a comparison pic to the Lexicanium, cataloging a similar suit of armor.
"Here you can compare the artwork with the costume. 
Whilst not the specific design and heraldry we aimed for, the basic proportions give you an idea about what we aimed for. 

As you've probably noticed, we've had to take a few shortcuts here and there, because we're not genetically engineered super-soldiers 😉 We've done what we can to uphold the illusion."

The armor itself requires the help of a few chapter serfs to assemble (see pictures below), but once on the fun begins!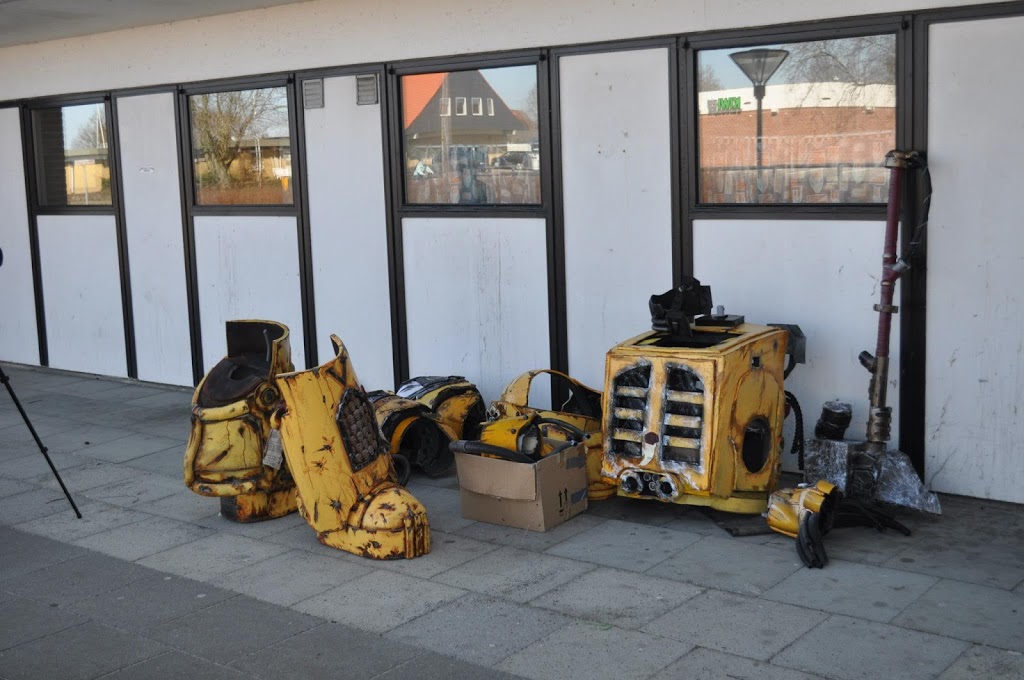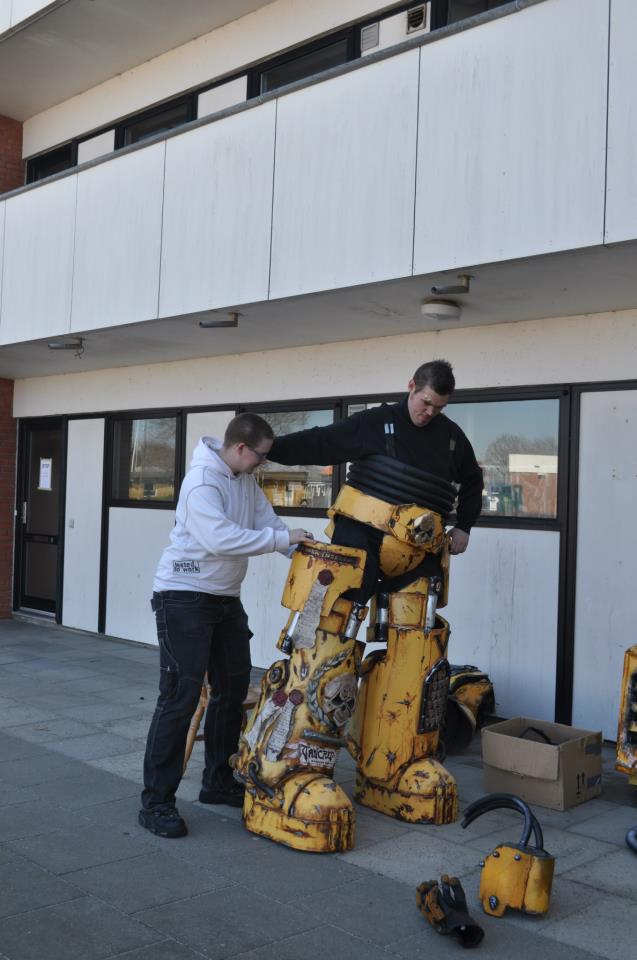 Hero Pose Time!  Checkout the size compared to the car as well, heroes of man indeed!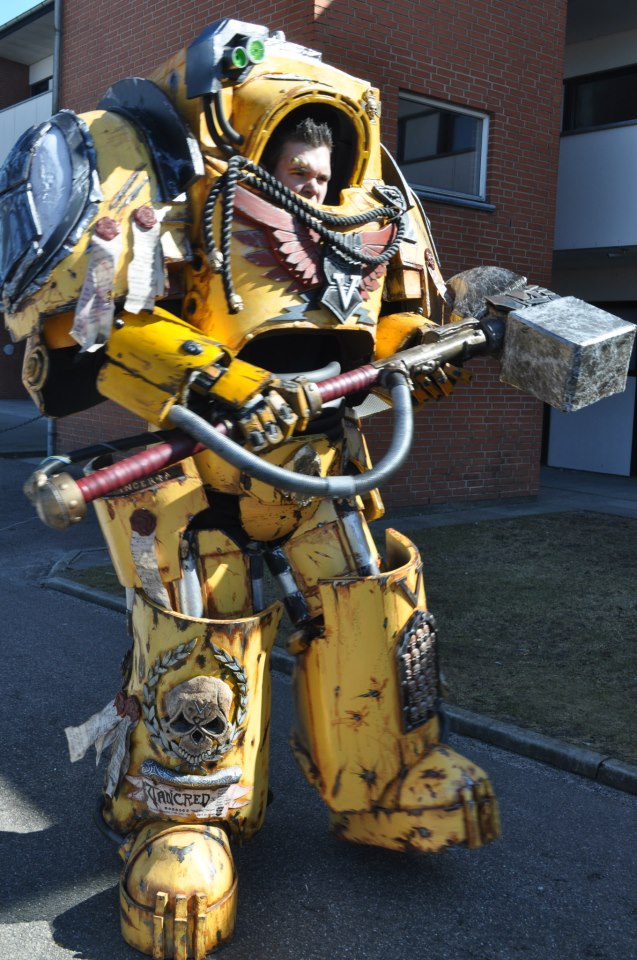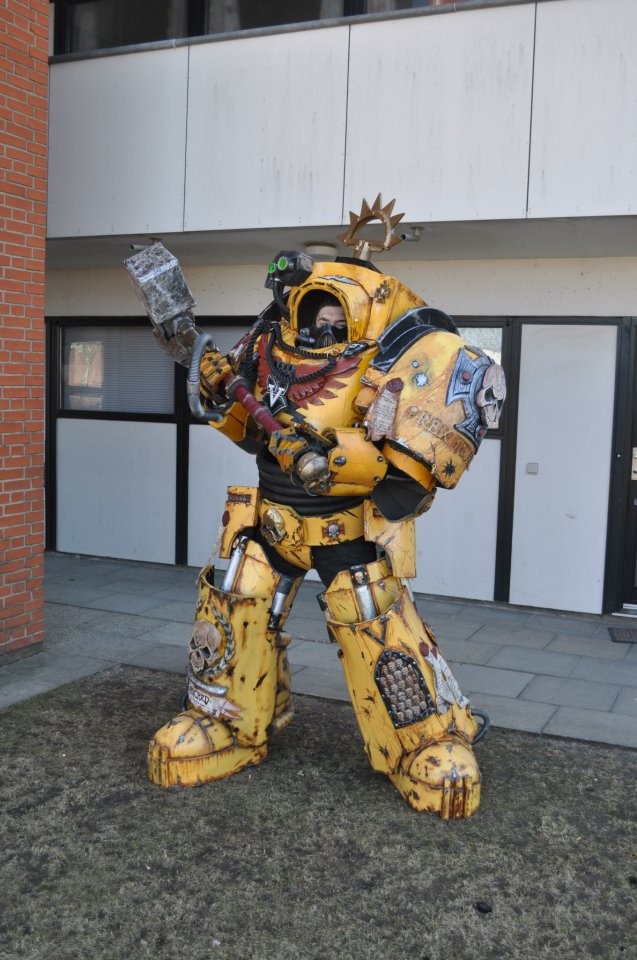 Armored Super Soldiers- Here the video of what I think we all secretly want to do (no not fly), be heroes!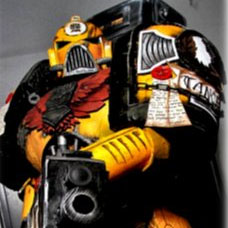 Want to make your own suit of armor, or get into the world of armored cosplay?
Subscribe to our newsletter!
Get Tabletop, RPG & Pop Culture news delivered directly to your inbox.
Checkout the Cosplay Guide Article Daniel wrote for us a while back about just how to go about it!
Oh and be sure to check out his fantastic Facebook Page as well to like his armored projects!