Ooohh the Archangel. A source of much malign among Legion players. It suffers from the same fate of some other amazing models in the game. Lets take a closer look.
In a nutshell, the rules don't match the model. I'm not advocating that every awesome model should match awesome rules, but when the most gorgeous model Privateer Press has put out (Opinion Obviously) doesn't have at least decent rules, it's a shame.
Hello everyone, Caldera here and I'm spiting fire and flame today! It's not all bad as I have some good things to say as well. I referenced some other amazing models that don't get any play time because the rules are just not that good. The Teraph is a Legion Light Warbeast that looks pretty dang sweet but falls a bit short on the tabletop.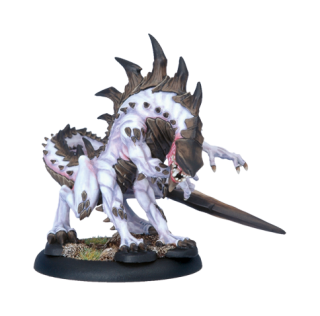 The problem this model has is that while the rules for it are not terrible, they just don't stack up to other models in the same point cost category. For the same points cost I can get a Naga Nightlurker which will outperform this guy every game. He just has way better rules that don't also break the game. The Archangel , I feel falls into this category too. You spend 20 points for a Beast that simply does not do the same damage or absorb the same amount of punishment that two of any other heavy warbeast can.
I have played lots and lots of games with the Archangel since it was released. Even to the point where I almost didn't want to play it for awhile. I'm no slouch when it comes to this game and over the course of about 40 some odd games I've only won a handful. A lot of that in the beginning was just getting used to it. I have struggled to make it work and meanwhile fellow players are having so much fun with their Mammoths, Stormwalls, Hyperions, Galleons, Woldwraths and Judicators.
Now I said I have some good things to say about the Archangel and I do. I found through all my playtesting that there are a few warlocks that make it at least reasonable. The warlocks that I think make it work are Absylonia, Kallus, Lylyth 1, Lylyth 3, Thagrosh 1, and I could see a case for Bethayne.
Abby –
Forced Evolution and Tenacity put the Archangel to an impressive 14 defense! Any upkeep removal or spell ignoring things will get around this but then you also have the feat to maybe keep him alive if he doesn't go down in one go, which is a high probability.
Kallus –
Ignite and so many bodies on the field to protect the AA from charges I felt was good synergy. The accuracy he provides is also very nice for when you want the AA to finally hit something.
Lylyth 1 –
I played around with a few builds for her. Both centered around busting other colossals. The first was straight melee with feat, parasite and Wraithbane. Kills em dead 🙂 The other was a ranged approach with his strafe shots, typhon sprays and feat+parasite. One game I ended up killing a colossal with that combo but only because I rolled max shots for strafe. I think the ranged approach hinges on how many shots you can get and is not reliable.
Lylyth 3 –
Her having escort is pretty huge for the Archangel. His ride by attack actually comes into play at this point. I've had a lot of fun with these two so far.
Thagrosh 1 –
Now I am only listing him here because of the feat interaction and being able to bring an Archangel back to life. The reality though is that it's a gimmick and there are tons of things out there that remove from play and would stop this from happening. It's awesome when it happens and allows you to piece trade effectively but smart players I feel will try to get it removed from play if they can.
Bethayne –
She has a spell called Blood thorn and add in a Ravagore for his animus, you have a pretty potent aoe with the Archangel settings multiple things on fire and corroded. He also acts as a backline beat stick. So not bad with her at all.
So those are the casters I feel probably work with him best. I have played with every caster at least twice and the ones I didn't list I felt the AA didn't add anything to the caster or vice versa. The other casters have lots of spells, feats or abilties that the AA just can't use or can't be used on.
All in all I think the Archangel is an ok piece but pales in comparison to other Gargantuans and Colossals and even just in faction to two heavy warbeasts. It is an amazing centerpiece for your army and I'm glad I bought it for that reason. If you're looking to have it play like any of your other beasts though, you might be disappointed. I do enjoy the ooohhhs and ahhhhssss from random people when they see my Archangel on the table though 🙂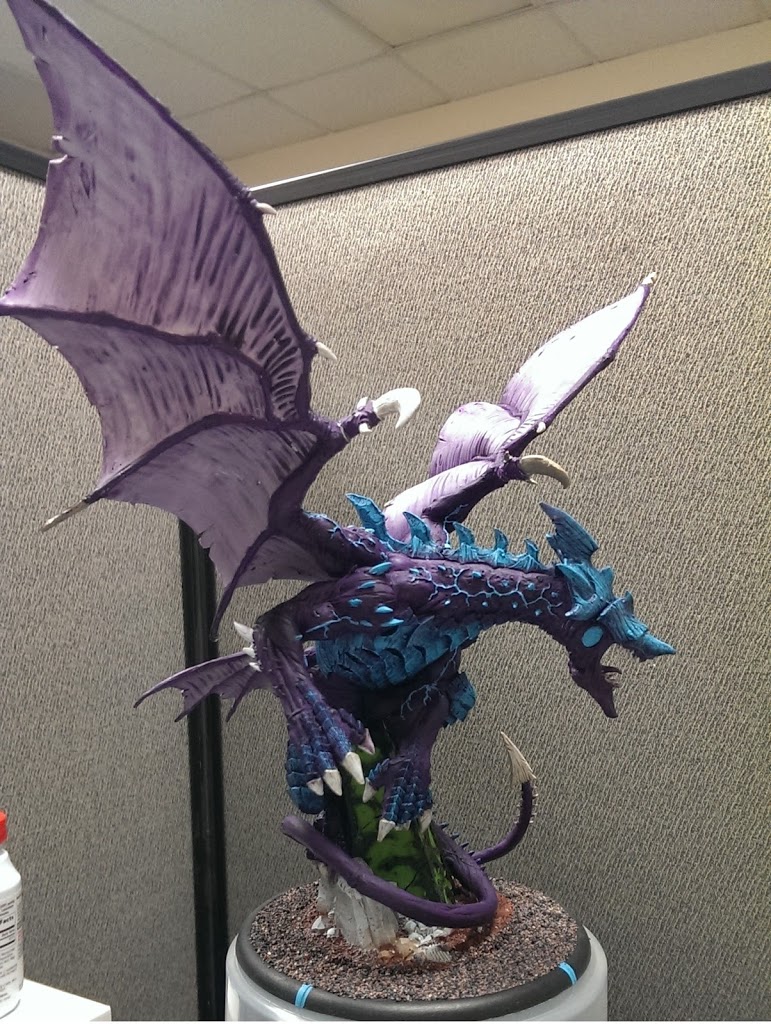 So serious question time – how important are the LOOKS of a model to you? Will you play with a non-optimized unit just for the satisfaction of having an amazing model on the table?