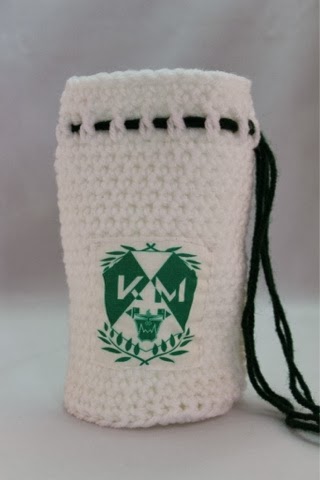 Have you ever been totally blown away by a unit that you thought was no good? Let me tell you a story…
In planning Kippers' Melee I built a new for me army list so I could be prepared to play ringer (good thing I did, as you can read on my blog) and decided to take a very different list from usual so that meant all peasants. In doing this I discovered a kick butt unit I had been avoiding until this point for my Bretonnians.
I must caution: do not ever complain there are too few events in your gaming community – you might suddenly find yourself faced with more than you can handle. In October I had the pleasure of running one of those events: Kippers' Melee. A thorough review will be found on my personal blog for those interested in a full breakdown.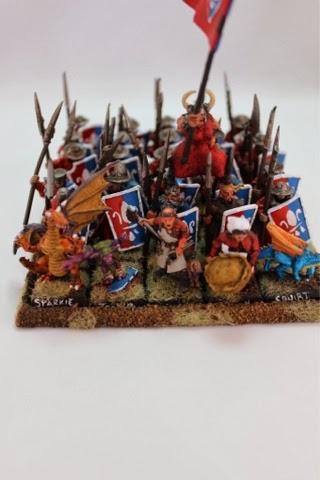 The 2012 Kippers' event was strictly fantasy and maxed at 18 players. 2013 saw not only an increase in that attendance but the addition of other game systems. The Fantasy tournament scene here has increased from 2 annually held events to 5 in the last year and I was not disappointed with our attendance. We had 30 players ready and eager to test our scenarios and our score system. Our awards went out for Best Overall, Best General and Best Tactician, Favorite Opponent and Favorite Painted Army, respectively that was: Peter Davis, Ian Harris, Dale Johnson, Craig Fleming (www.geeksong.com/pigment.apply) , and Patrick Carolan.
A Bretonnian Discovery!
My discovery is something other Bretonnians players may have tried but for me it was an eye opening experience. 60 men at arms with halberds joined by 2 casters. This doesn't sound very survivable I know but you might be as surprised as I was. At Kippers' they lived through all five games and were the only unit left of my entire 2500 point army. I feel that it was the kit on the casters was what made the unit survivable. (And yes she is holding a pie in that picture, my army theme is on my personal blog and will make sense if you read that story)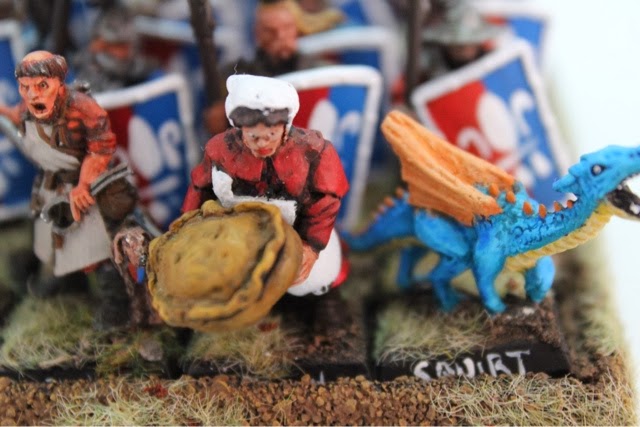 The casters were a Level 4 with Heavens with the Crown of Command and the Prayer Icon of Quenelles while the Level 2 had Life and the Ruby Goblet. For non-Bret familiar players that means Stubborn, leadership 8 peasant infantry that gain at 5/6 Ward Save and can't be wounded on better than 3+ from non magical attacks. In hindsight I might be trying Life on the level 4 and Beast on the level 2 for future but I was really happy with the performance of the unit. If we ever wind up with a new book I would love to see us get weapon skill 3 instead of 2 but considering the price jump that would likely accompany that change I hesitate.
The rest of my list included a 9 man unit of Realm knights, a Lord of peg with heroic killing blow, BSB on warhorse, 2 units of 3 Pegasus knights, 2 units of 5 mounts yeomen, a 20 man unit of bowmen with braziers, the Grail Relequae, and 2 trebuchet.
A general review: I never go anywhere with less than 2 trebuchet these days (more when playing bigger games), I would never do 2 such small units of pegs again and the Lord on Peg was not survivable enough despite a 2+re rollable armor save and the Blessing. Overall the list was too soft but the men at arms and the Relequae were great.
The feedback I have received so far for Kippers' has been quite positive and I am quite happy with how smoothly it went and am enjoying hearing all the stories from those who attended and all their battle reports. Check out my personal blog for more details on how Kippers' turned out.

Meanwhile I would love to hear some of the amazing combinations you have been pleasantly surprised by in your own armies or the armies of opponents you have had.