Infinity – Tournament System 2014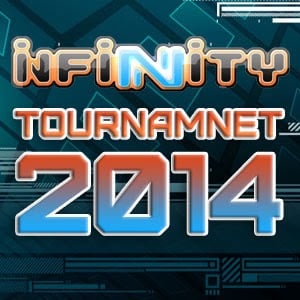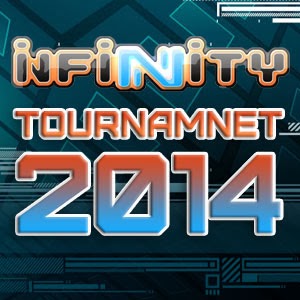 It's a new year, and Corvus Belli has given us a look at what is in store for the 2014 Infinity Tournament System. Lets take a looksie…
For Infinity players who enjoy playing the game at a competitive level, ITS (Infinity Tournament System) is where it's at. And with the new year upon us, CB vastly cranked up the goodness for their new tournament packs, missions and prizes. It's going to be a very good year indeed for Infinity fans the world over.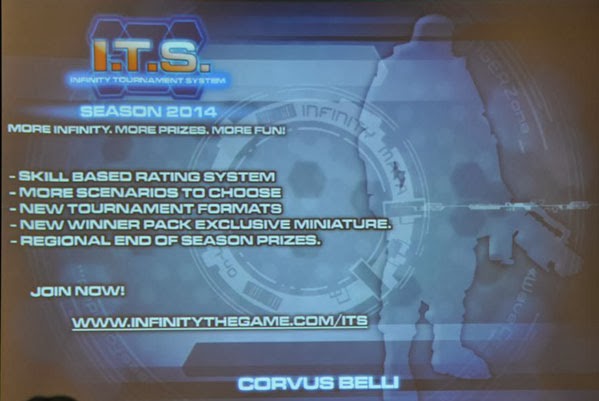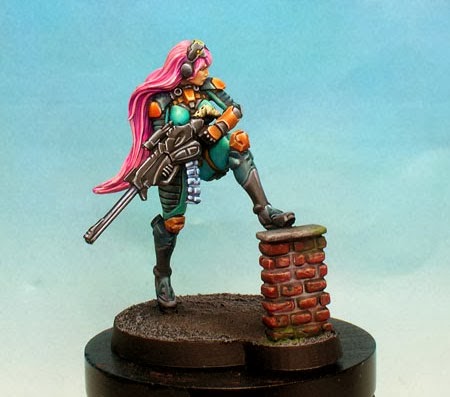 The Bounty Hunter Model is only available to 2014 tournament winners
Regional Rankings:
For 2014 there will be regional rankings split into 3 regions, with even more planned for the following seasons. They will consist of Spain, USA and the rest of the world. With prizes for the top players in each region.
This is pretty cool, and should make for some great events throughout the regions. Would be fantastic if they introduced some kind of regional champions tournament in the future.
New ITS Rating System:
Here's what CB says about the newness…
"With the new rating system, based off the know ELO system, the rating will go up or down depending on the player's performance: When the organizar sends the tournament results, the system will calculate the expected position for every player using the results from previous tournaments. If the actual position of the player is equal or better than the expected one, his ITS Rating will go up. If the actual position is lower than the expected, his ITS Rating will go down. The greater the difference between the expected and the actual positions, the greater will be the modification.
Who will be able to stay on top?"

I like this too, although I do need to put a halt on the downward spiral of my Japanese. But thankfully my Nomad performance is solid. As for the ELO system I know very little, and I doubt the exact details of how it works will surface any time soon.


Tournament Tiers:
For a while the standard tournament pack has been at the sweet spot of 300pts, but for the new season they are giving options for a smaller one at 200pts or a mighty one at 400pts.
I learnt the game at the 200pt level, and do love the list challenges that come with it. Which is why I don't dig the 400pt level as you can take all the toys, and horde armies like Ariadna start to swell combat groups quickly. Then you look at how long games are going to take. But it is nice to have the option and I'm sure a lot of folks will enjoy that level.
New Formats:
In addition to the different tiers, we also have an increased list of tournament formats. With some very cool new ones in the list, along with old favorites. Here is what CB has for us…
Subscribe to our newsletter!
Get Tabletop, RPG & Pop Culture news delivered directly to your inbox.
STANDARD TOURNAMENT
"The classic format for four or more players playing one versus one games along three or more tournament rounds."
Great, we know what to expect here, with the added fun of tiers.
SPEC OPS TOURNAMENT
"Last season's great success. In this format, players are allowed to include one Spec Ops with 12 Experience Points in their Army Lists."
Definitely one of my fave formats, spec ops have been a solid addition by CB. 12xp is the perfect amount to add a little somethinge extra without breaking the game.
SHOWDOWNS TOURNAMENT
"For express tournaments. In this format there is only one tournament round. Perfect for mid-week tournaments or even to let every game count towards yout ITS Rating combining it with a Mini Tournament Pack."

Small, quickfire way to play and get some ITS points. No complaints there.
CAMPAIGN TOURNAMENT
"This new format adds the Campaign Rules introduced in Campaign: Paradiso to the tournament. After each tournament round, players can use the Objective Points gathered to improve their army lists or their Spec Ops."
This make things very interesting, and love the possibilities there. I'm guessing some kind of time limit will be needed to hurry the spending of objective points. If you've exhausted Paradiso, this is a cool way to freshen it up in a competitive environment.
JOINT OPERATIONS TOURNAMENT
"Tournament for pairs! This format is perfect to let the veteran players help the newcomers. There are two different modes: every team shares their turn or alternate turns for each player.
All these new formats are compatible with the current Tournament Packs. You only have to choose!"
Very excited to try this one as I've always really enjoyed doubles tournaments, but didn't think it was possible with Infinity. But the modes look good for some fist bumping double action mayhem. I think this will be a huge success.
ITS ESCALATION LEAGUES
"Leagues are one of the best ways to support the game in a community. Players play against each other along 8 league rounds, beginning with very reduced lists (just 120 Army Points), perfect for beginners, and raising the bar little by little until playing ITS Scenarios with 300 Points.
As leagues are official ITS events, the results for each league round will modify the ITS Rating for each players but, as leagues are designed primarily for beginners, this modification will be very low (even lower than Low-Tier Tournaments). The best way to begin with Infinity and prepare for ITS Tournaments."
I think these will do very well too, and have seen a lot of custom created ones pop up throughout the community. To have an official one is a smooth move, that new players will enjoy.
New Scenarios:
In addition to re-working existing missions, we are treated to a whole bunch of new ones. Overall the new missions look great. Heres a few things I noticed:
• Lieutenants out as specialists, while docs and paramedics are in.
• Some randomness going on with objective placement in a mission or two.
• Quadrant Control scores at the end of every turn, so cancels out the late game pushes somewhat.
• Lifeblood has destroy objectives with specialist ammo (DA, viral etc)
• Beacon Race will require some speedy units. Aragoto FTW.
• 2 secret objectives? Juicy.
Overall I really like them and i'm curious to see how they tweak last years missions. The removal of Lts as specialists will mean a few list tweaks and put a stop to scoring TAGs. It's also one less specialist, but docs and paramedics are usually cheap and often linkable.
The random factors i'm on the fence about. It would suck in a decisive game if most of the objectives land in favor of your opponent. What do you think?
Destroying objectives is great, finally a slight alliterative to WIP button bashing, although that is still heavily dominant throughout all the missions. Still, progress.
With the tournament variety, new missions (and Dire Foes packs) it really will be a truly excellent year of gaming for Infinity.
What do you think of the new stuff?
Is 400pts Jumping the Shark?
Who will you double up with for Joint operations?