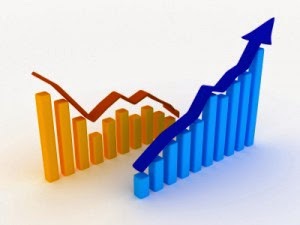 Industry sales information is hard to come by, but today we have a list backed up by retailers and the like of who's winning and losing out there:
We have been hearing rumbling of this for a while, but there it is in black and white:

Top 5 Non-Collectible Miniature Lines–Fall 2013

This chart of the Top 5 Non-Collectible Miniature Lines (hobby channel) reflects sales in Fall 2013. The charts are based on interviews with retailers, distributors, and manufacturers.
1: Warhammer 40k
Games Workshop

2: Star Wars X-Wing Miniatures
Fantasy Flight Games

3: Warmachine
Privateer Press

4: Star Trek Attack Wing
WizKids/NECA

5: Hordes
Privateer Press

Right off the bat: Is the information perfect? NO. It doesn't include direct manufacturer sales, and has regional bias BUT its the best the public is going to get outside of corporate espionage. So let's move on.
Of note is that Warhammer Fantasy is not in the top 5 at all. We have been hearing for a while that the company to watch in the industry at this moment is FFG. They are private, and don't have to disclose revenue, but X-Wing is the THE HIT of 2013, and propelling them into one of the top seats at the corporate wargaming table.

Star Trek Attack wing is a surprise, and we will have to see if it can stand the test of time.

Privateer is certainly in a top position with #3 and #5 being their products.

So the real question is who is currently the bigger company for the #2 spot behind GW? FFG, or Privateer?

Your thoughts and anecdotes of what's going on out there and why you think various games are trending up or down are welcome.

Hit it folks!