40K SHOWCASE: Caestus Assault Ram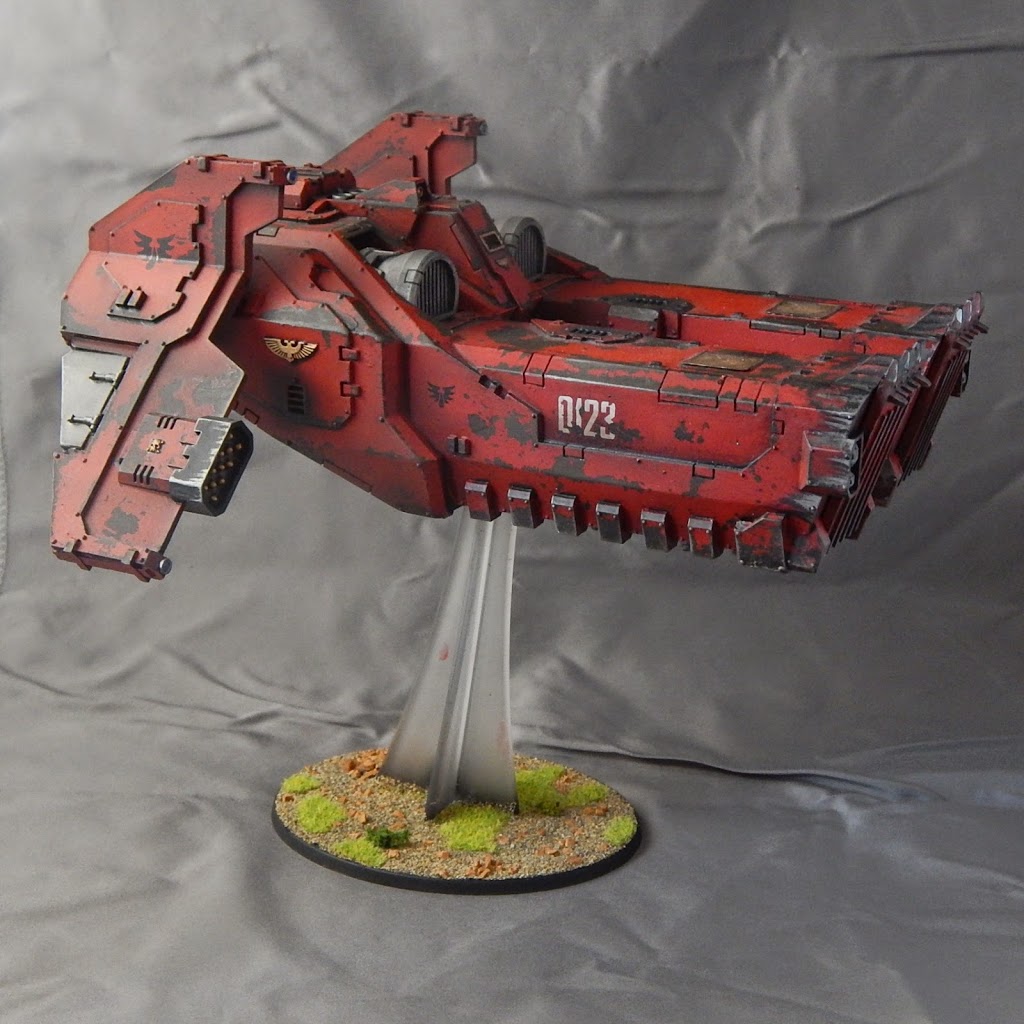 Magicstorm here with a close looks of a Caestus Assault Ram I painted for the Blood Angels.

Hi, I am Magicstorm. I want to show a Caestus Assault Ram that I painted for my army. I wanted it to look like it had gone to hell and back. Weathering of the paint and signs of it crashing into enemy ships was my priority. I painted it in black primer and added some touches of orange to that primer. This was the under coat that would shine through, after the hair spray technique was used. After a liberal coating of hairspray I used an airbrush to do the base colors and a little blending of highlights. Having done this I put the model under running warm water. While the water was flowing I scrubbed part of the red paint off with a toothbrush to create the areas of rust. I concentrated on the places where rust would appear, scratches from repeated ramming and fighting.
Once the rusting and scratching of the red paint was done I concentrated on the brush work to add shadows and highlights, which included line work. Metallic paint was then applied in the areas were scratching would appear from repeated ramming and speed flaking off parts of the ship. The final touches were done with transfers and forge world bronze plates. The transfers were applied and cut where rust had shaved them, while bronze was given slight weathering to symbolize the continual use. A little dry brushing of metallic was done in the underside.
The thrusters were airbrushed with P3 Arcane Blue and blended down to white. This gave the feeling of energy released to move the ship, while adding a little of OSL (Object Source LIghting)