40K RUMORS: The Dark Kin Rise!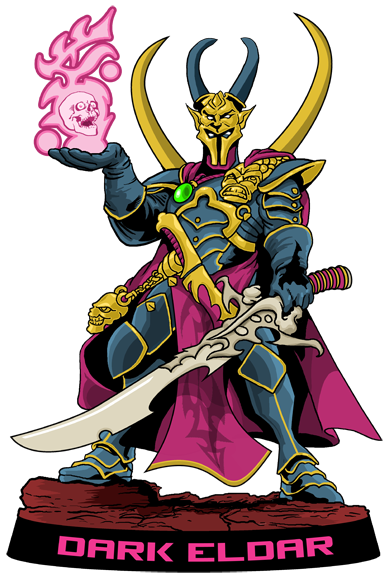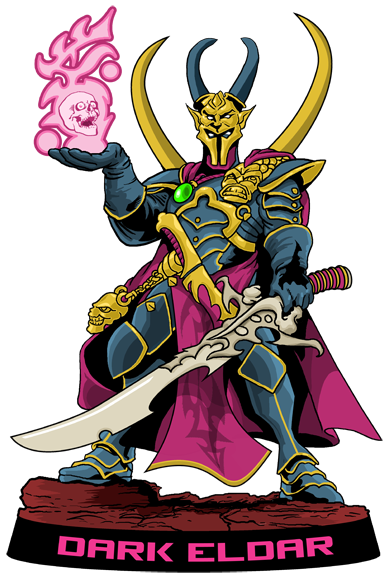 Word says the Dark Eldar are on the heels of Nagash's EndTimes release. Here's the first new set of rumors in months:
via Steve the Warboss 8-27-2014
The Dark Eldar comes soon after the last Nagash Endtimes release in mid September.
– 3 Week Release Window
– No completely new Units or Characters
– Chars without Models are removed
– Separate Relics for the Wych cults & the Kabals
– Vect is a Lord of War
– Wracks are the only finecasts who get a replacement
– New warmachine UPDATED: "For Vect"
So looking back at the previous rumors we are seeing some trends emerge. Dark Eldar are not following the minimalist Grey Knight pattern and we can expect several new kits, along with the standard culling of the characters with no minis.
So far we have a general consensus that Vect should be getting a new mini. I would expect to see him get the chariot treatment to represent the Dias.
There is contradictory chatter whether Incubi or Wracks go plastic, and whether the Bomber, or a new warmachine (compared to a big Talos/Cronos) is making an appearance.
Putting all of these rumors together looks like:
– Vect
– Plastic kit A (Incubi or Wracks)
– Plastic kit B (Voidraven or new Warmachine)
– Plastic clampack HQ (there is always one)
I would start getting in your last games with Malys, the Baron, and Decapitator while you can…
We should start seeing minis and juicy stuff in about 2 weeks.
~Have at it fellow denizens of the Dark City.