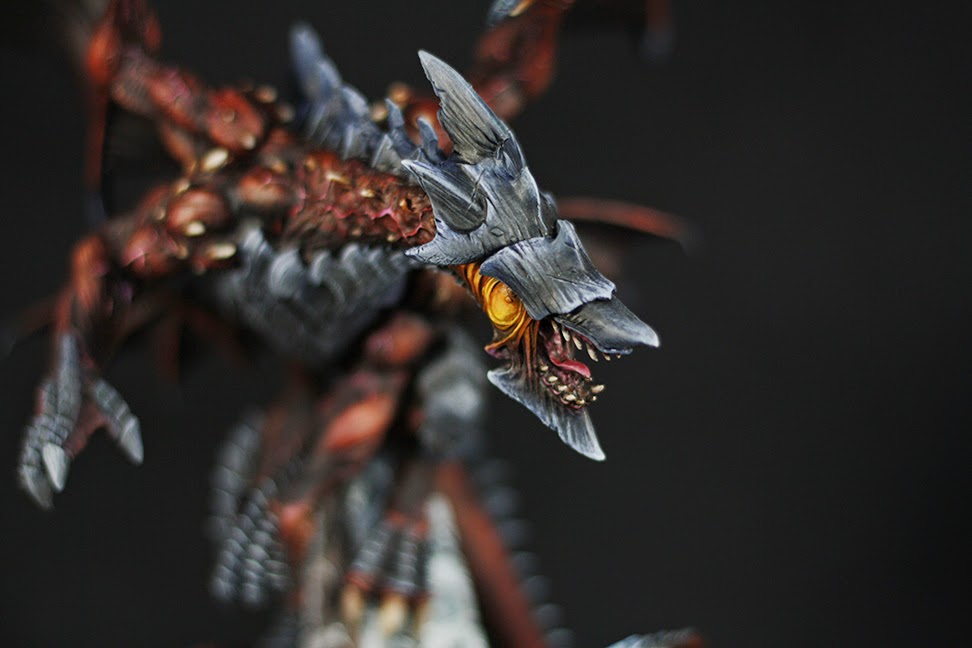 When raw talent and good photography come together – it is a thing of beauty! Take a look at this!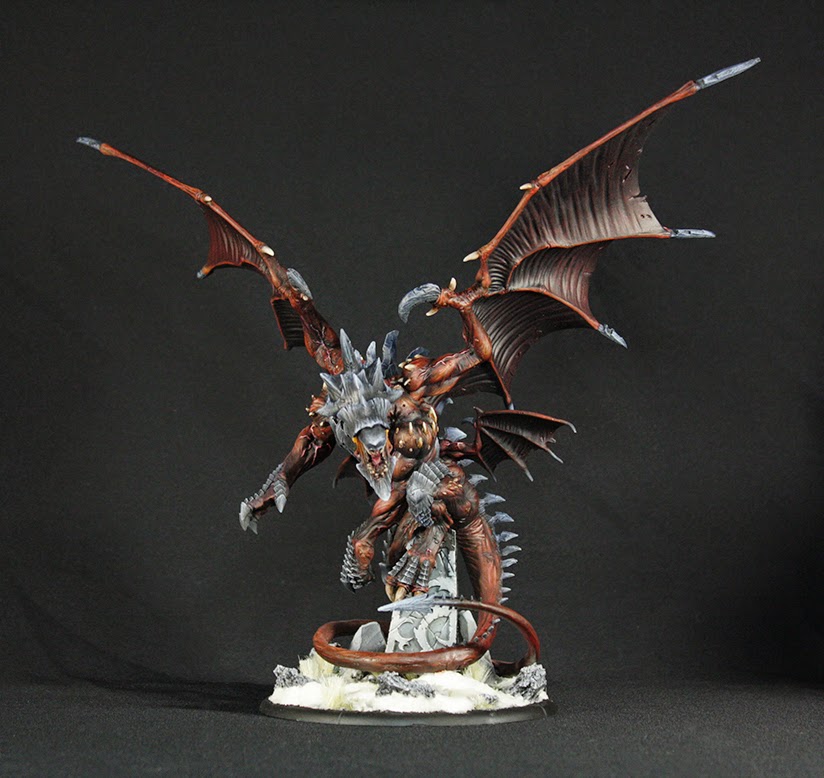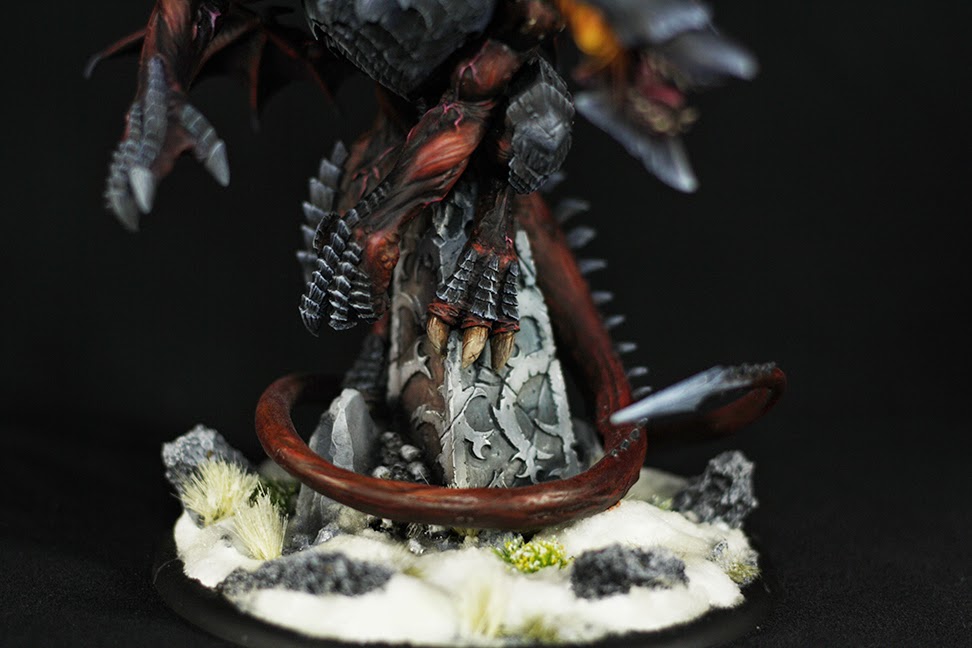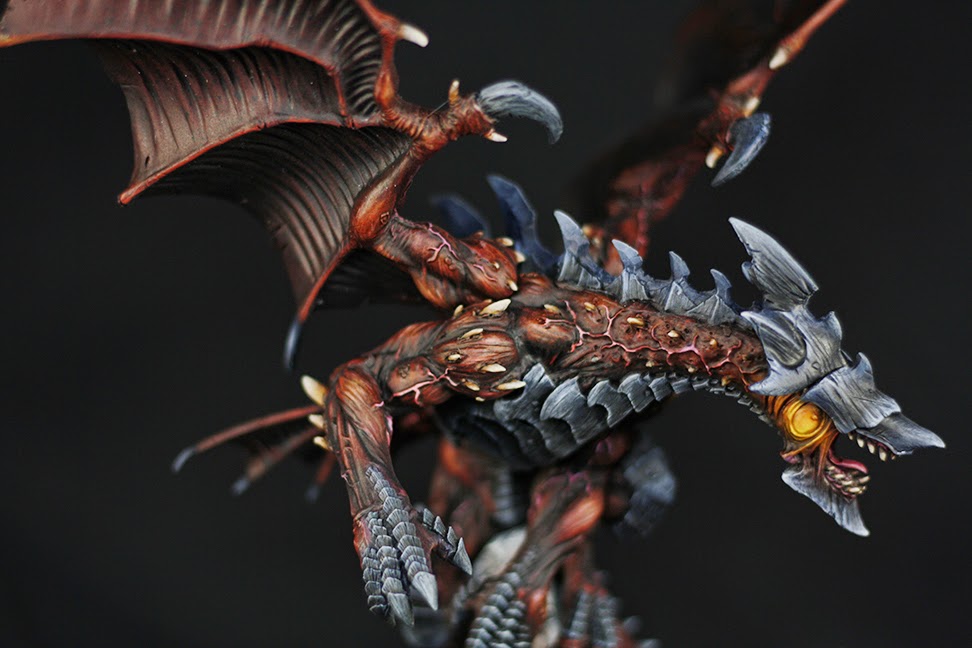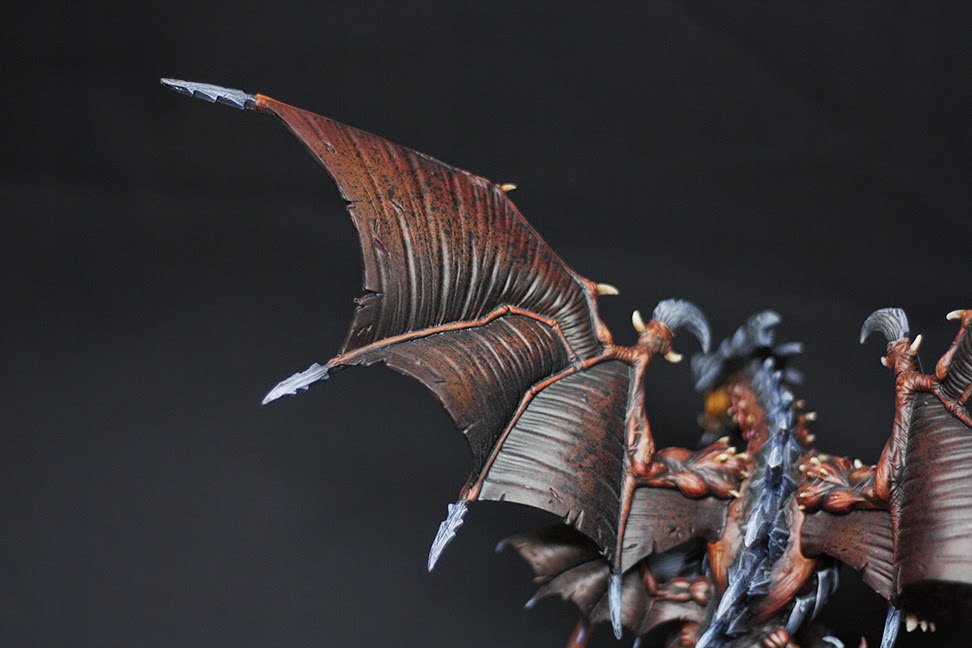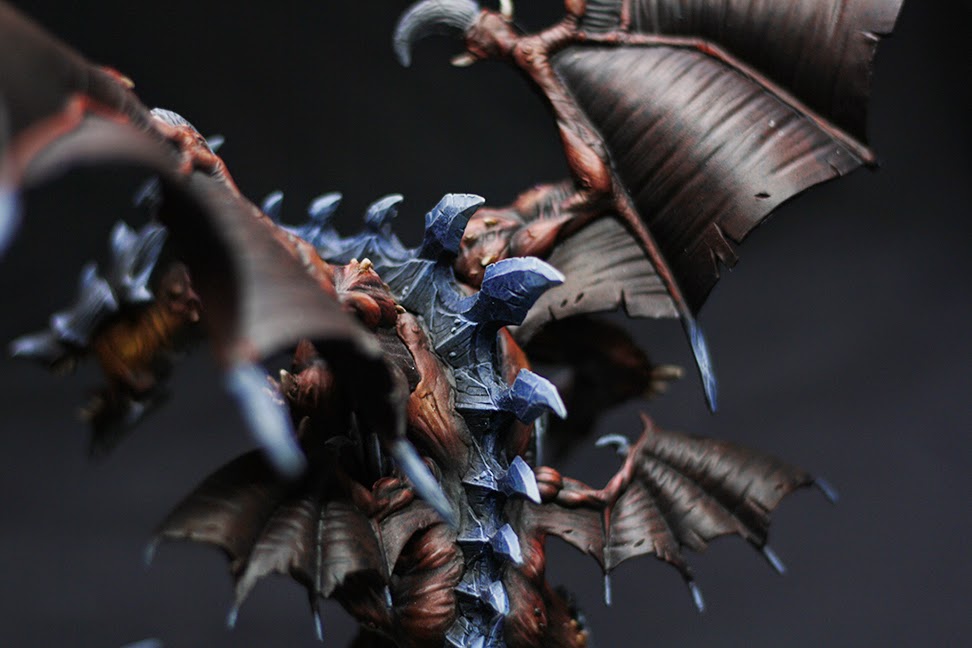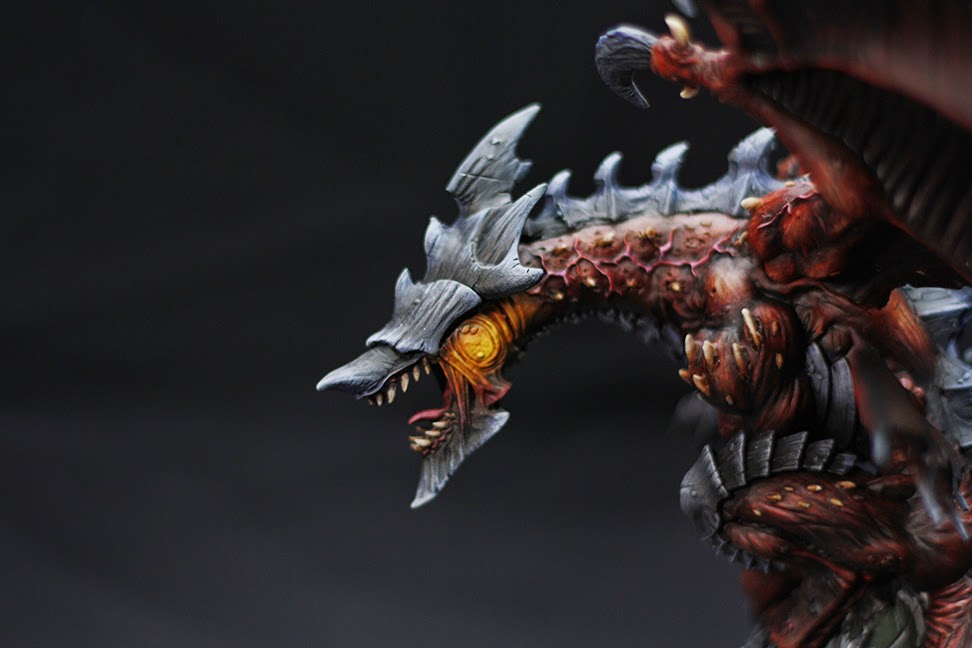 You know how I'm a sucker for a well executed muted palette. What I love about this Archangel is the sense of temperature I get off it. The coldness of the snowy basing and the icy-grey armor plates contrast so well with the feel of smoldering heat coming off the beast's body. You can almost imagine the steam streaming out of it's mouth. It would have been really easy to throw on some high contrast spot color here and there, but the self-restraint and darkness of all the colors used ties the entire piece together.
The top notch photography, with a sharp as a tack focus and extra tight depth-of-field only helps to make the piece seem like a creature of immense proportions.
Well done indeed!
Here are Yaum's notes on the paintscheme:
I can give you the list of paints I used. It's a short list, cause I like muted colors (mix them as you see fit).
Airbrush paints (base coat) :
> Vallejo Model Air "Red RLM 23"
> Vallejo Model Air "Black"
Paints (blending) :
> P3 "Thamar Black"
> P3 "Skorne Red"
> Citadel "Bubonic Brown"
Washes (filters) :
> Citadel "Badab black"
> Citadel "Reikland Fleshshade"
> Citadel "Baal Red"
Have fun!
~Everyone let's give it up for Yaum!