Warhammer's Newest Army Is Spotted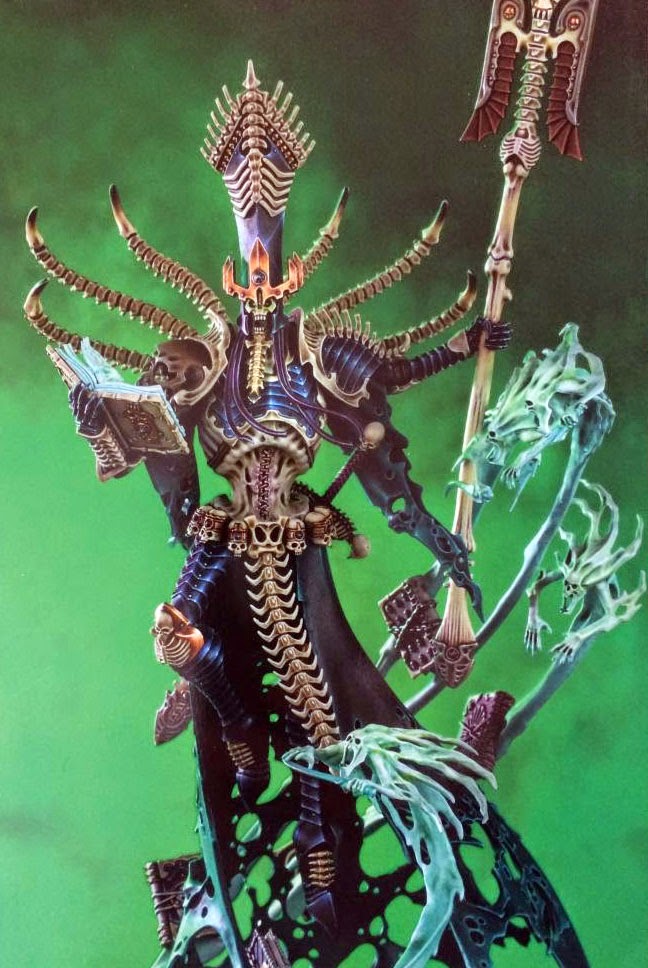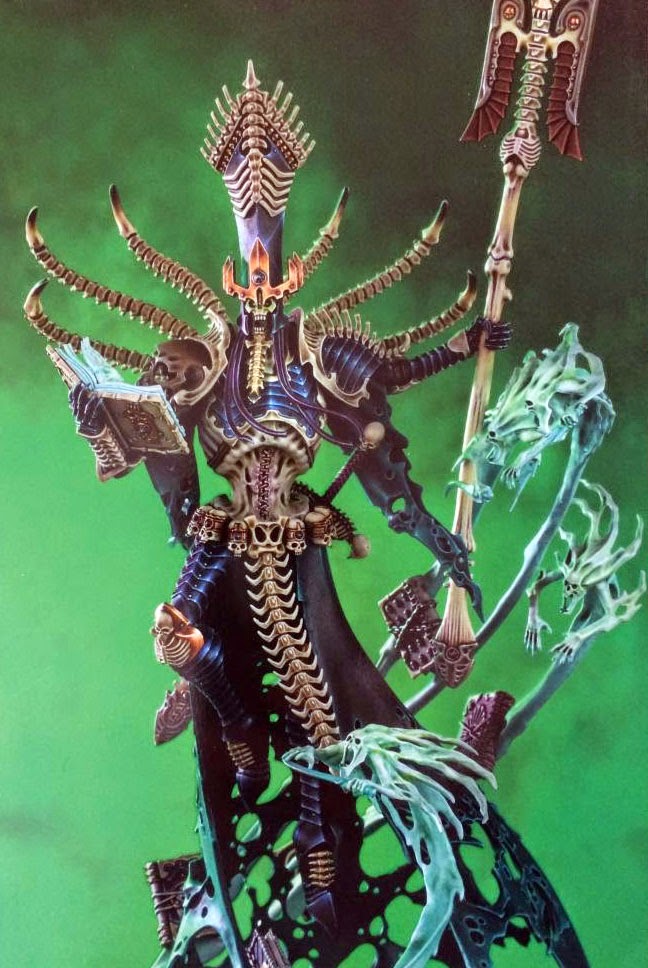 It's not everyday that Warhammer gets a new armylist. It's time to take a look at the game's newest arrival: The Undead Legions

Everyone knew that Nagash's new Army list would combine elements from Tomb Kings and Vampire Counts as he sweeps across the Old World. Today we get a 1st hand report on the exact units included.
via L'Astropate 8-24-2014

Undead Legions: Army List
Army Composition is only changed to allow 50% Lords

Lords

Nagash
Mannfred von Carstein, Mortarch of Night
Arkhan the Black, Mortarch of Sacrament
Neferata, Mortarch of Blood
Krell, Mortarch of Despair
Vlad von Carstein, Mortarch of Shadow
Vampire Lord
High Necromancer
Ghoul King Strigoi
High Queen Khalida
Tomb King
High Liche Priest

Heroes

Necromancer
Vampire
Wight King
Cairn Wraith
Tomb Banshee
Prince Apophas
Tomb Prince
Tomb Herald
Liche Priest
Necrotect

Core Units

Zombies
Vampire Counts Skeleton Warriors
Cypt Ghouls
Dire Wolves
Tomb Kings Skeleton Warriors
Skeleton Archers
Skeleton Horsemen
Skeleton Horsemen with bows
Skeleton Chariot

Special Units

Corpse Cart
Grave Guard
Black Knights
Cypt Horrors
Fell Bats
Bat Swarm
Spirit Host
Hexwraiths
Vargheists
Tomb Guards
Necropolis Knights
Tomb Scorpion
Ushabti
Tomb Swarm
Carrion
Khemrian Warsphinx
Sepulchral Stalkers
Morgast Harbingers

Rare Units

Varghulfs
Blood Knights
Cairn Wraiths
Black Coach
Terrorgheist
Mortis Engine
Bones Giant
Hierotitan
Necrosphinx
Screaming Skull Catapult
Casket of Souls
Morghast Archai
61 Units! Now THAT is a monster of a list!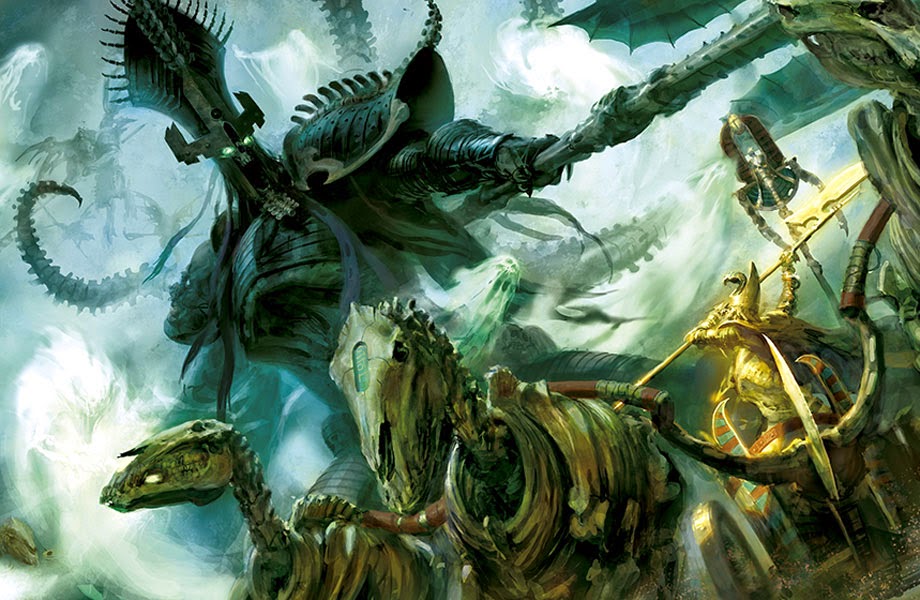 There is also this FANTASTIC piece of art from GW to get you in the "Nagash conquers all" mood. I would usually take a look at awesome artwork like that and chalk it up to artistic license, but indeed – Nagash is that big. He's like a giant skeleton Godzilla!
So what crazy combos are you planning based on that list?