Fantasy 9th: The Latest Scoop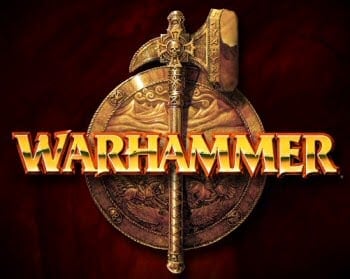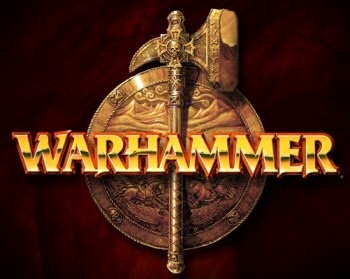 Amid the greatest rumorhurricane we've seen in a while, the WFB 9th Rumors keep coming in.

via Tozudos a Dieces 9-4-2014

Regarding rumors of 9th Edition:

Original Spanish:
Junto a esto, Maelström en MB nos ha añadido algunas cosas:

a 16 días, puedo aseguraros que hay algo de Fantasy gordo para el 20th de Septiembre.

Algunos dirán, nueva edición…. yo digo no. Va a ser relacionado con el "Aniversario- Fin de los Tiempos"
Algunos dirán, minuaturas grandes o cajas chulas de personajes y ediciones limitadas…. yo digo es posible.
Algunos dirán, "caja de inicio del fin de warhammer (menuda contradicción jajaja)… con dos o más ejercitos enfrentados… Yo digo muy posible.
Algunos dirán que viene Bretonia… yo creo que viene algo pero lo gordo en 2015.

Un saludo y preparad las billeteras (los que aún tengais algo).
Translated English:
Alongside this, in MB Maelström we added a few things:

in 16 days , I can assure you that there is something big fantasy for September 20th .

Some will say , new edition …. I say no. It will be linked to the " End Times Anniversary- "
Some will say , big or cool boxes minuaturas characters and limited editions …. I say you can.
Some will say , "box to start warhammer (what a contradiction lol ) … with two or more opposing armies … I say very possible.
Some say it comes Bretonnia … I think something is fat but in 2015 .

Greetings and prepare the wallets (if you still have anything left).
And this morning's original set from Father Gabe:
Latest 9th Edition Rumors by Father Gabe 9-3-2014
Just got some news from several sources concerning the strong possibility of 9th edition Warhammer Fantasy.

1) Coming tomorrow to a GW near you will be a series of new posters for in store advertisement for something BIG as the corporate email stated.
2) Some GW stores are finding Island of Blood sets are being zeroed out of their system for restock. Similar when Dark Vengeance happened to Assault on Black Reach.
3) This part is speculation: Bretonnians are going to be playing a big part in the Nagash saga in the beginning, it is believed the following is going to happen:

a) Pre-Order for 9th Edition will be Sept 13th (with special editions – standard new edition merchandising)
b) October will receive the new box edition (if standard releases from past is an indicator) which may contain Bretonnians and Undead.
c) Bretonnians will have a new Army book, model release following that, possibly into November before the Christmas packs roll in.
d) intermingled among these releases will be probably some filler models (repackaged Crom/Valten/etc.), army bundles, etc.

4) Not of speculation, though it must be considered rumor, I (and a few chosen) have personally seen new artwork by John Blanche for Bretonnians. Does this mean it will be in the new book? No idea, but sometimes his stuff is used for the sculptors to pull concept to model.

Or we could be really blindsided by everything and it be 25 new paints (not very likely), Dark Eldar (possible) or something ridiculous like a mass Hobbit release. GW likes to have a strong second quarter launch that will help carry through 3rd quarter (end of February).
Folks, we haven't seen a rumor environment like this in quite a while and there are reliable rumormongers saying completely contradictory things. Off the top of my head the following potential rumors have been put forth for the month ahead:
– Dark Eldar
– WFB 9th (or related tie-in products like starter sets)
– Space Hulk
– Bretonnia
– Unseen "special edition" sets of "top shelf" miniatures.
The most credible of these at this time are a big WFB 9th tie-in of some type (I know I'm shocked, but the reports from different sources keep coming in), or Dark Eldar. The thing no one is denying is that Nottingham has done a bang-up job of keeping something BIG under wraps with a target grand reveal date of September 20th. More as we get it.
~ Hit it gang!