SHOWCASE: Nagash – Supreme Lord of the Undead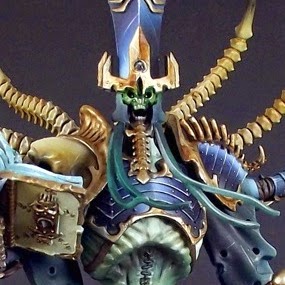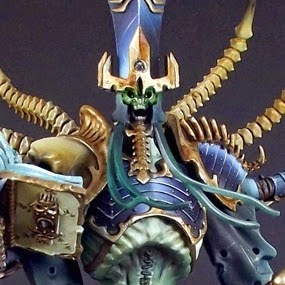 When you combine a top shelf model with a top shelf paintjob – it can take your breath away!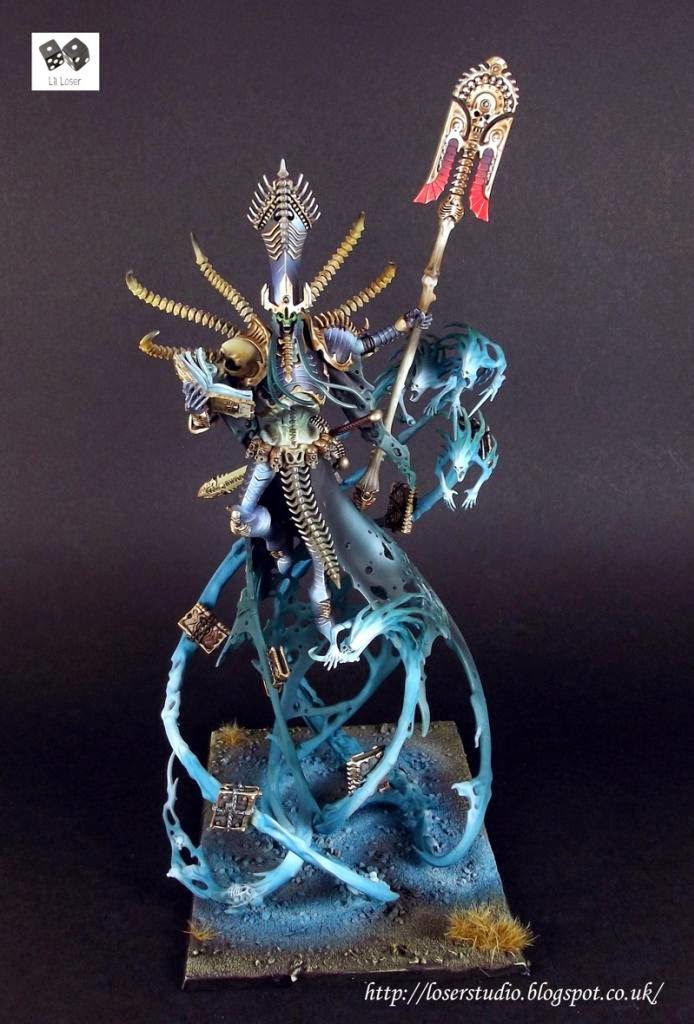 The artist says:
Paints used: Vallejo, Reaper Master Series, Games Workshop Washes, Com Art Medea Airbrush PaintsAirbrush: Iwata CR Plus High LinePaint Brushes: Rosemary & Co. Raphael 8040, Broken Toad Brushes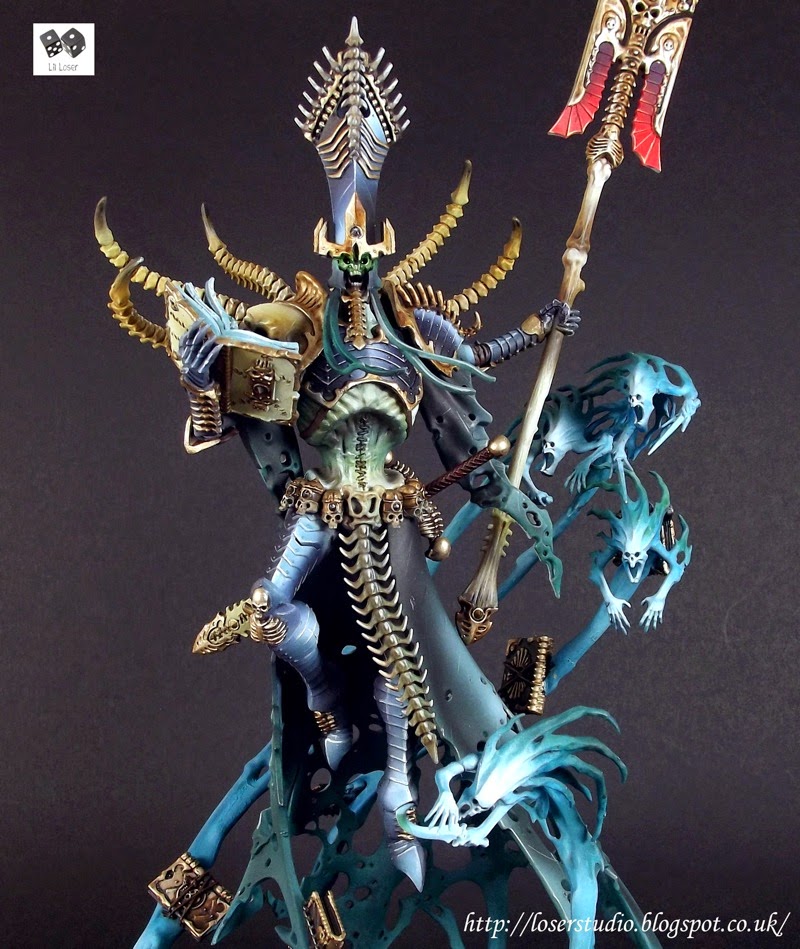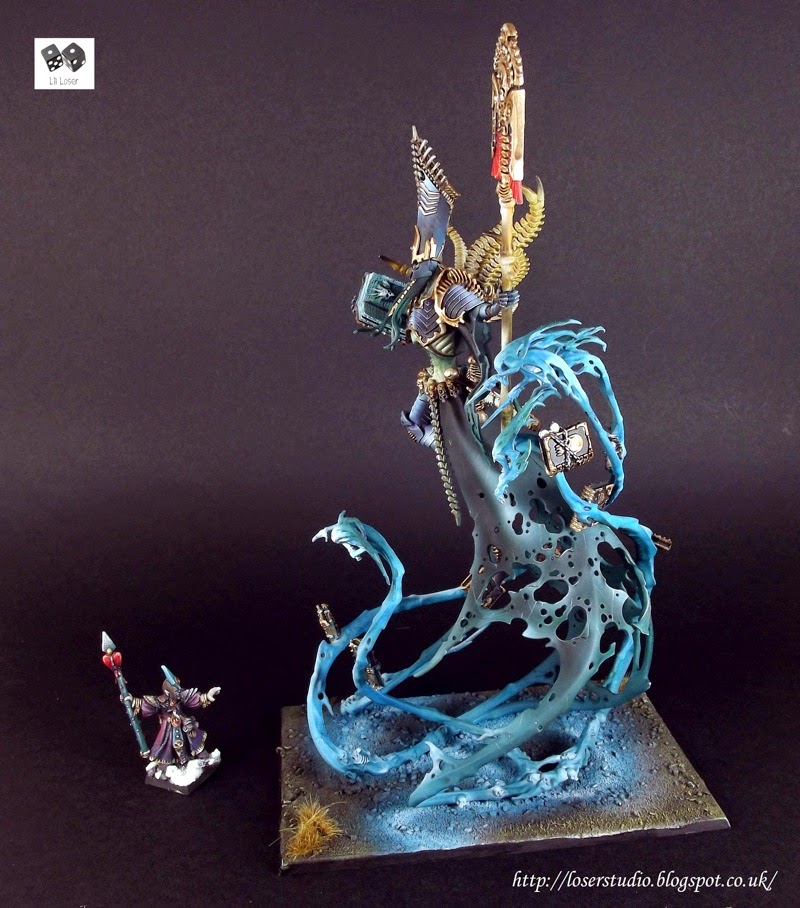 I love how while one can get tired of the overly smooth gradients from airbrushes – it's a perfect case of of media matching form here. Nagash's etherial elements and flowing design, and his otherworldliness take perfectly to the ever shifting hues and tones that crisscross his miniature. The surrounding spirits really work well as well as his eerie greenish hued skin, and the pages of his open books. A job well done.
even more detailed pics, go look
~ Give it up for LilLoser folks!