I am not one to let a centerpiece model sit unconverted, and the Casket of Souls for my Tomb Kings is no exception.
A few months ago I posted the
first part
of working on this guy, back before he had any paint on him. Well here I am many weeks later and I have finally finished the Casket of Souls for my Tomb Kings. I knew there was a reason that it took me over two years to start painting this model from when I bought it. Each piece of this is like a display model in its own right. I had to make sure that all of it was up to my standards of quality before I moved on to the next.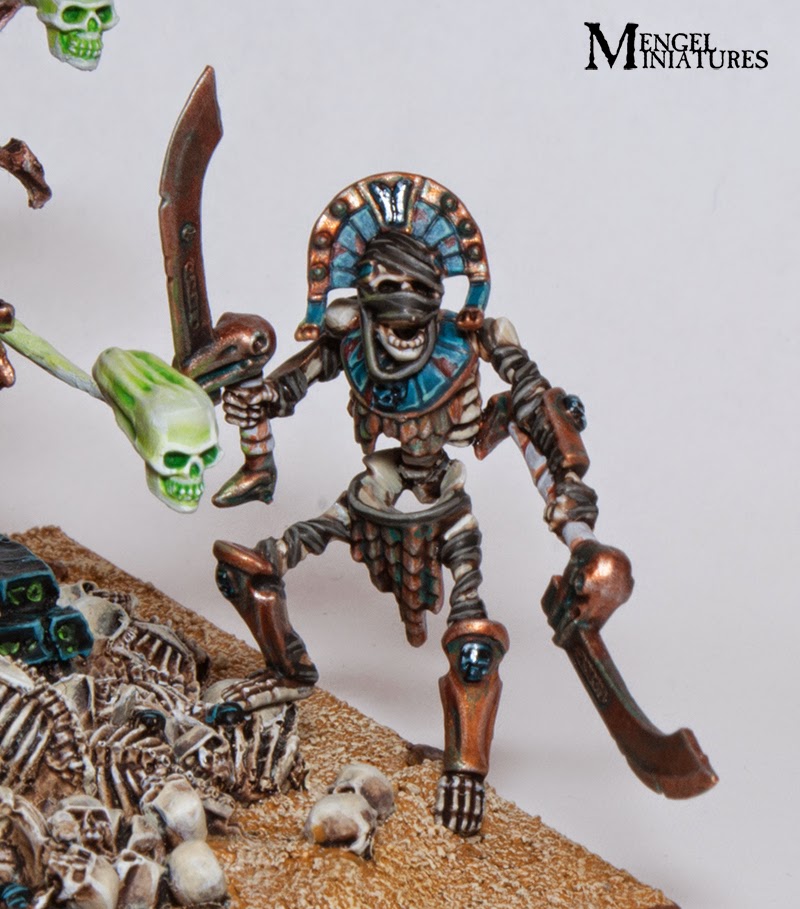 I painted the Casket itself first, followed by the base. I have to admit, it is a little draining painting that many bones scattered all over the ground. After that I painted the two Tomb Guard together to make sure I didn't change my paint recipes between the pair.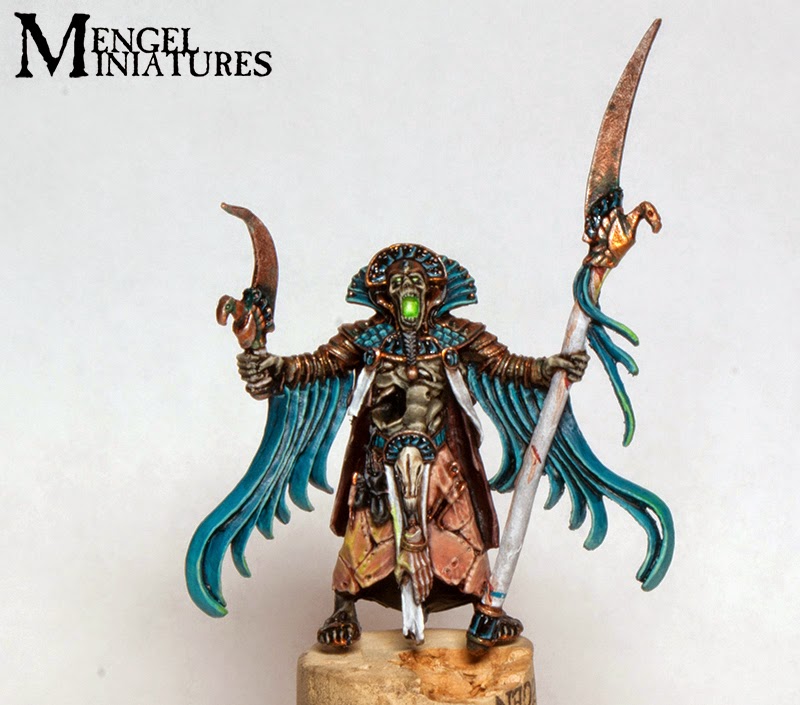 Last but not least was the Liche Priest himself. This guy was the most intimidating for me to paint since he has so many little details on him. In the end it really paid off though, as I like how everything looks together.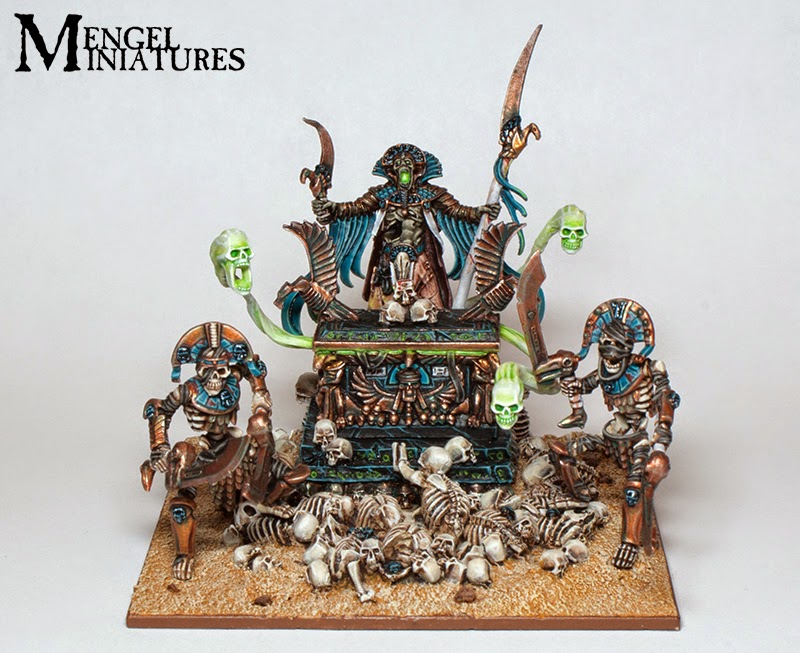 One of the most fun parts for me to work on were the ghost skulls. I had never painted something like this before so it was a bit of a learning experince. I knew they had to incorporate neon green into them somehow since that features as my "magical" color throughout the rest of the army. I wanted them to retain a ghost like appearance despite that, with a grayish white color also featuring prominently.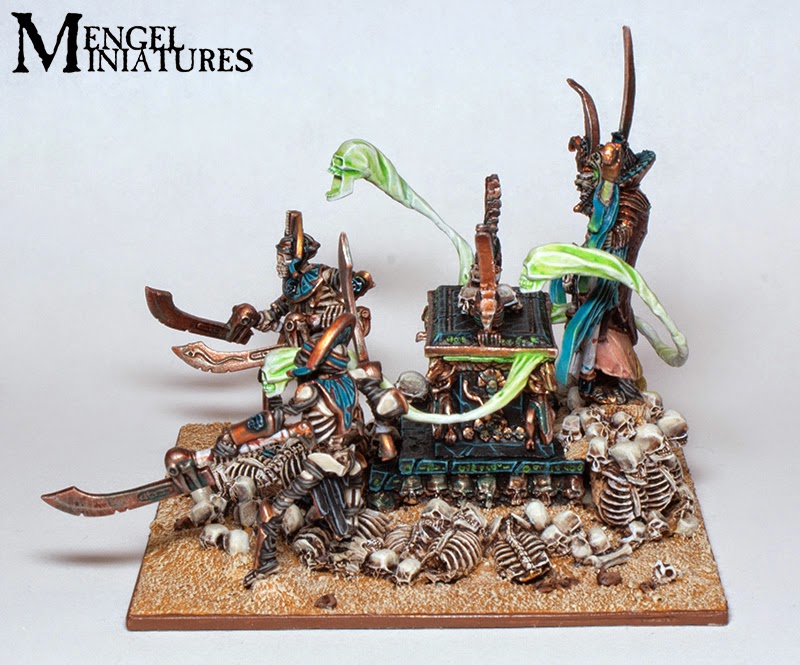 It became a balancing act, finding just the right amount of the two. I ended up using my neon green color as a wash, slightly tinting the whole thing and acting as shading in the crevices. I like how it turned out so much I am half tempted to add some Spirit Hosts and play this army with the new Undead Legions list every now and then.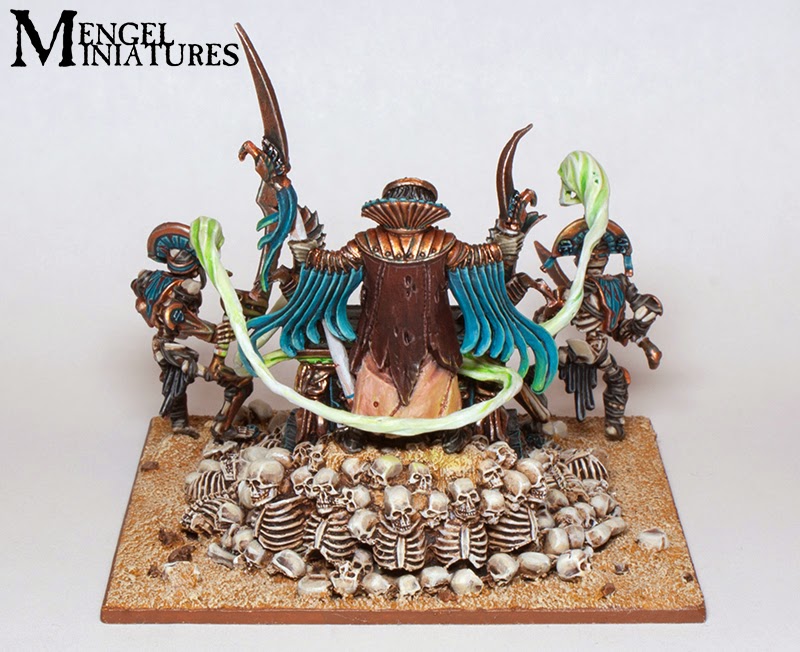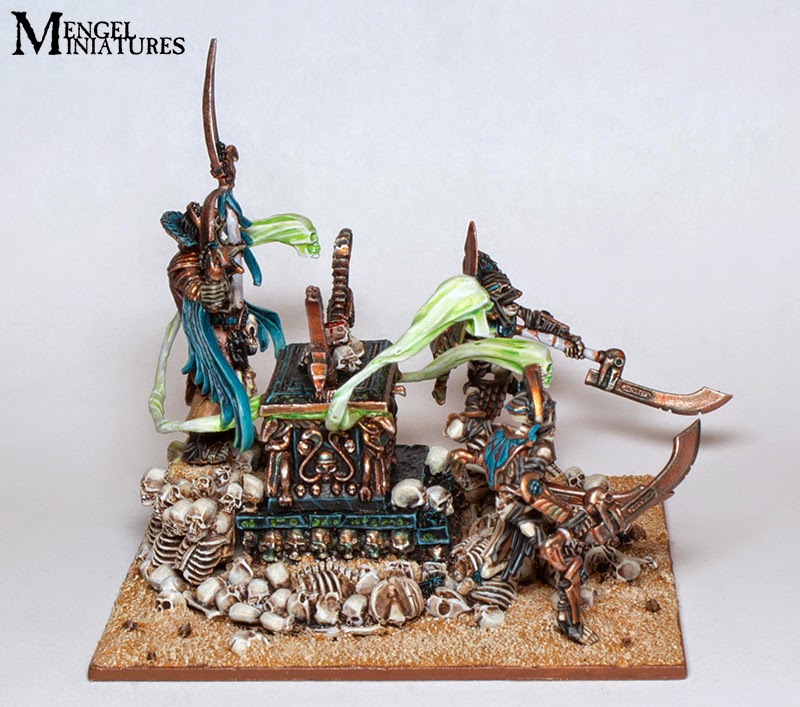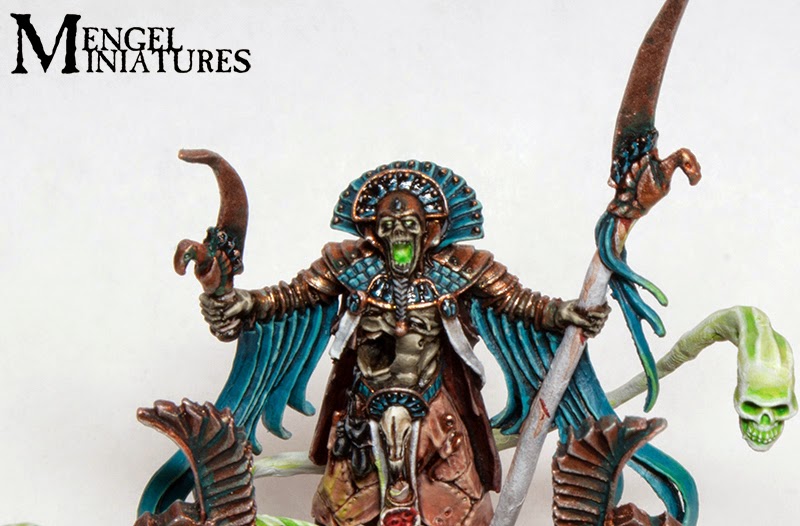 For a six part, in depth look at how I built and painted this model, be sure to check out my site,
Mengel Miniatures
. Also, if you are so inclined, be sure to vote from him over on
Cool Mini or Not
.
What are some models you just had to convert?
Tyler is a life long painter and hobbyist and took home his first Golden Demon award at the 2012 Chicago Games Day with a follow up at the 2013 North American Games Day. More of his work can be found at his blog, Mengel Miniatures.