40K BREAKING: The New BLOOD ANGELS CAPTAIN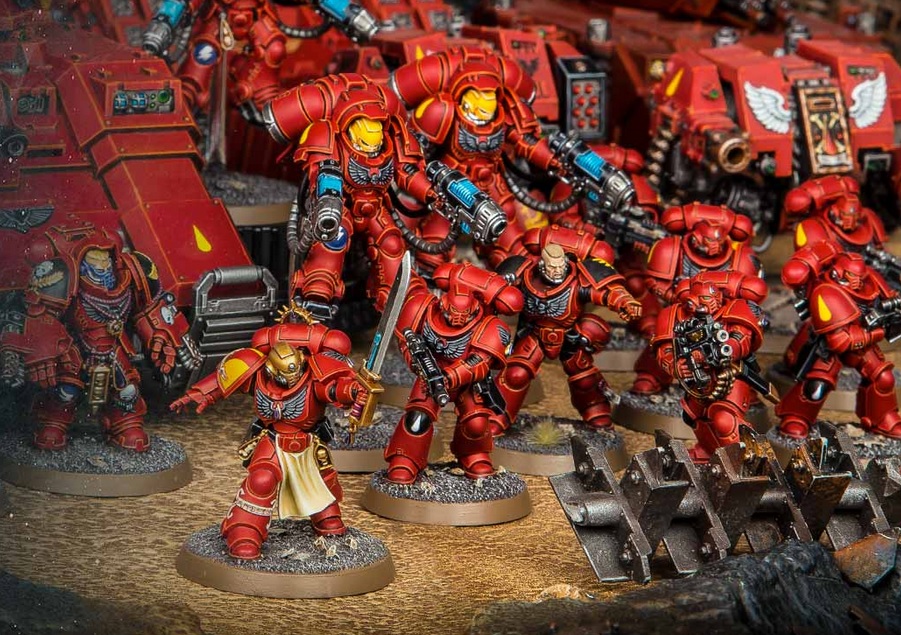 Hello everybody, may I introduce you to the New BLOOD ANGELS CAPTAIN, go take a look!
Waaaghschale here from Waaaghgaming, bringing you the latest News and Rumours.
pics via Warseer's Felwether
So this is Captain Karlaen from the 1st Company of the Blood Angels.
via L'Astropate 11-24-2014
SHIELD OF BAAL: DEATHSTORM € 100.00 

SHIELD OF BAAL: DEATHSTORM (HARD COVER) € 20.00 

SMB: VISIONS OF WAR € 40.00

– The box "Shield of Baal: Deathstorm" contains the following figures:
Karlaen – captain in terminator armor of angels and bloodthirsty "Spawn of Cryptus," Lord of the Swarm Tyranid (both miniatures are completely new); 1 Death Company Blood Angels (5 miniatures), 5 and 1 Dreadnought Space Marine Terminator Death Company; 3 Tyranid Warriors, 8 Genestealers and 1 Carnifex; 1 book for rules and one for the country (both in English). The availability will be limited as Stormclaw.
~ All right Party People, have at it.