40K Roundup – 11-23-2014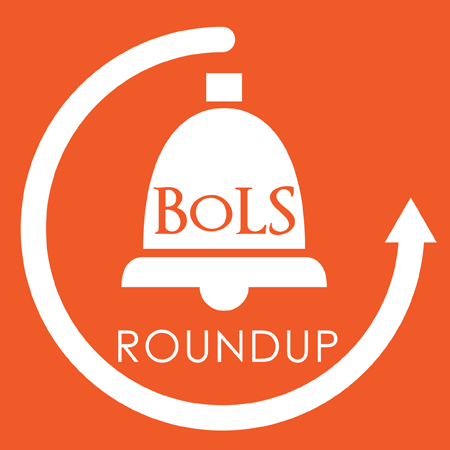 Forge World, Shield of Baal and lots of corporate intrigue!

Loken from Heresy30K here with a roundup of the weeks top news.


FORGE WORLD
FAQS

Dark Angels, Chaos Daemons and our non-english gamers get some love. Checkout how your army is affect NOW! Check out all the FAQ's over on Black Library.
Did the Dark Angels REALLY need some item nerfs? I can't even remember the last time saw Dark Angels on the tabletop.
– French FAQ
– German FAQ
– Spanish FAQ
– Italian FAQ

SHIELD OF BAAL

Those cheeky monkeys over at Black Library love a good striptease. There is a new batch of goodies for Shield of Baal to check out. COME LOOK!
Shield of Baal: Leviathan (Black Library) $44.99


Shield of Baal Week 2 Products


New Bug Formations:
pics vis El Descanso Del Escriba and Forge the Narrative
New Tyranid Formations:
Hypertoxic Node
I Hive tyrant
1 Toxicrene
3 Venomthrope broodsInstant death on to-wound rolls of 6 (5,6 for Toxicrene), 12″ Toxic Miasma
Neural Node
1 Maleceptor
3 Zoanthrope Broods
+6″ Shadow in the Warp, reroll 1's on psychic tests
Skytyrant Swarm
1 Hive tyrant
2 Gargoyle broods
+6″ synapse, one giant unit, may use Look Out sir!
Skyblight Swarm
1 Hive Tyrant
I Hive Crone
2 Harpies
3 Gargoyle Broods Objective secured, 4+ goes into reserve when units destroyed
Sporefield
3 Mucolid Clusters
3 Sporemine ClustersInfiltrate, destroyed formation members go back into reserve on a 4+
Skytide
1 Skytyrant Swarm
3 Skyblight Swarms
1 Sporefield +6″ synapse, reroll failed rolls to replace destroyed swarms while Tyrant lives!

Aside from the sheer craziness of the Skytide (mainly for giant apoc games), I'm digging the Sporefield. Its effective, irritating, and pretty cheap in points!

It's been barely 2 years and the latest rumors say 40K rules future is looking towards the past.

via Steve the Warboss:
-Shield of Baal: Leviathan (and all later releases Expansions for 40k) will return in Softcover.


-Armybooks, Codices and Suppliments will all come sometime next year in Softcover Versions with a lower price.
GAMES WORKSHOP VS. CHAPTERHOUSE STUDIOS


The famed Chapterhouse vs Games Worhshop case has been ongoing for over 2 years. It's over at last…


One month ago, Chapterhousemade an announcement on thier facebook page that they have had assets frozen pending an appearance in court to have the decision reversed.
Chapterhouse Facebook
And Now…
Over the weekend, word broke that both parties reached a settlement. Paperwork has been jointly filed (see below) by both parties with the Chicago court to withdraw all pending litigation due to a private settlement that had been reached by both parties.
The details of the settlement are not disclosed and in almost all legal cases are sealed. So we will have to look for signs of what happened "from the outside".
This case has been a long twisting road full of victories and defeats for both sides along the way. Here are the final motions:
Memorable Moments From the Case:
Games Workshop vs Chapterhouse Trial Begins 6-3-2013
Games Workshop vs Chapterhouse Trial So Far 6-13-2013
Chapterhouse Attorney's Declare Victory Over GW 6-18-2013

Meanwhile back at the Death Star…….


GAMES WORKSHOP CEO



Games Workshop has a new CEO in place. Here's the latest on what the change will mean for the next year:
via Steve the Warboss 11-16-2014
After the reorganisation of the Managment, the replacement of Kirby and the switch of CEO, GW will have probably some more little changes in the assortment:
Look for these changes:
-The number of limited releases will increase
-More classic GW games (Epic, Mortheim, …) should be released in "all-in-one" Boxed Sets with limited run (like Space Hulk)
-In contrast to rumors that have been wrong, there is internally a serious discussion of FW
-There are plans to integrate FW in the core assortment, how to be solved is not yet clear
The following is a speculation by me (The Source):
-Horus Heres is very successful, GW wants so sell FW-Products in their Stores and the Webpage to increase sales, but they don't know how FW will Produce their range in higher numbers
-I expect an extension of FW in 2015 with larger capacities and the sale of products at GW in 2016
As always, you can find me at Heresy30K for daily updates on Horus Heresy gaming.
Loken