Blood Angels dominate the 40K news this week. Catch up and get ready for next week!

OK, some Tyranids in there too. But let's start with what is coming for the Blood Angels who will see a new codex next week.

BLOOD ANGELS
New Releases:

NEXT WEEK'S WHITE DWARF

pic via L'Astropate




DEATHSTORM



FORGE WORLD

First up, the non-limited version:


Horus Heresy Book Four – Conquest.

£78 to you, squire

Imperial Fist Contemptor Dreadnought


£34 for it's body

Bearing sigils and markings of its Legion, this Imperial Fists Contemptor Dreadnought can carry a wide array of ranged and close combat weapons to battle. Contemptor Dreadnoughts may be taken in Legiones Astartes armies in Horus Heresy games using the rules presented in The Horus Heresy Book One – Betrayal and The Horus Heresy Legiones Astartes: Crusade Army List. They can also be taken as part of a Space Marine army in standard games of Warhammer 40,000 for which the rules can be found in Imperial Armour Volume Two – War Machines of the Adeptus Astartes, Second Edition.

The Imperial Fists Contemptor Dreadnought is a complete multi-part resin kit – weapon arms shown are not included and are available to purchase separately. This kit is available to order today for immediate dispatch.

Solar Auxilia Veletaris Storm Section

£40 for 10

Veletaris Storm Sections form part of the Solar Auxilia's Infantry Tercios. They are skilled and dedicated warriors, issued with the most potent weaponry and tasked with the most arduous of battlefield missions. Their discipline is unparalleled within the cohorts of the Solar Auxilia and their firepower can overwhelm even the most fearsome of enemies.

Equipped with volkite chargers and encased in reinforced void armour, this unit may be taken as part of an Infantry Tercio in a Solar Auxilia army. Their can be found in The Horus Heresy Book Four – Conquest.

Solar Auxilia Leman Russ Incinerator
£57 all in
In support of the infantry of the Solar Auxilia, Leman Russ Assault squadrons are heavily armoured and carry short-ranged but devastating weapons. The Leman Russ Incinerator mounts a twin-linked volkite demi-culverin, a powerful weapon from the Dark Age of Technology that can tear through infantry squads with ease.

This unit may be taken as part of a Solar Auxilia army. The rules for these units can be found in The Horus Heresy Book Four – Conquest.



WARHAMMER 40,000 ARMAGEDDON




It's OUT! Come check out the best 40K grand strategy game since Final Liberation!

Epsom, UK – November 26, 2014."Humies is all weak scum that deserve ta get stomped." (Ghazghkull Mag Uruk Thraka – Prophet of the Waaagh!)

It's been a long time since we've had an old school turn based grand strategy game in the Warhamer 40,000 universe. I'm happy to see Slitherine get this one out the door.


CHAPTERHOUSE STUDIOS RETURNS


Fresh from their recent settlement with Games Workshop, it appears that Chapterhouse Studios is back.
Nick from CHS posted up late Friday night on their Facebook page the following;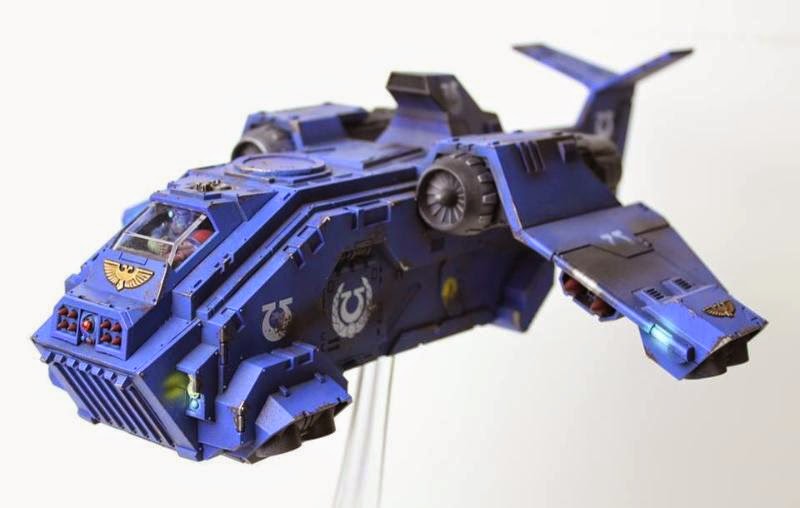 Conversion Kit for StormRaven – up for sale
Wanted to put a note out there that our website is back up and selling again. I have a lot of ground to make up since I was down for a couple of months. I hope to have new defense lines up as well as some new products as well. I also wish to thank those who supported us during this 4 year legal battle and hope I can continue to sell you all products you can use in your wargaming. Thank you!
Nick – Chapterhouse Studios LLC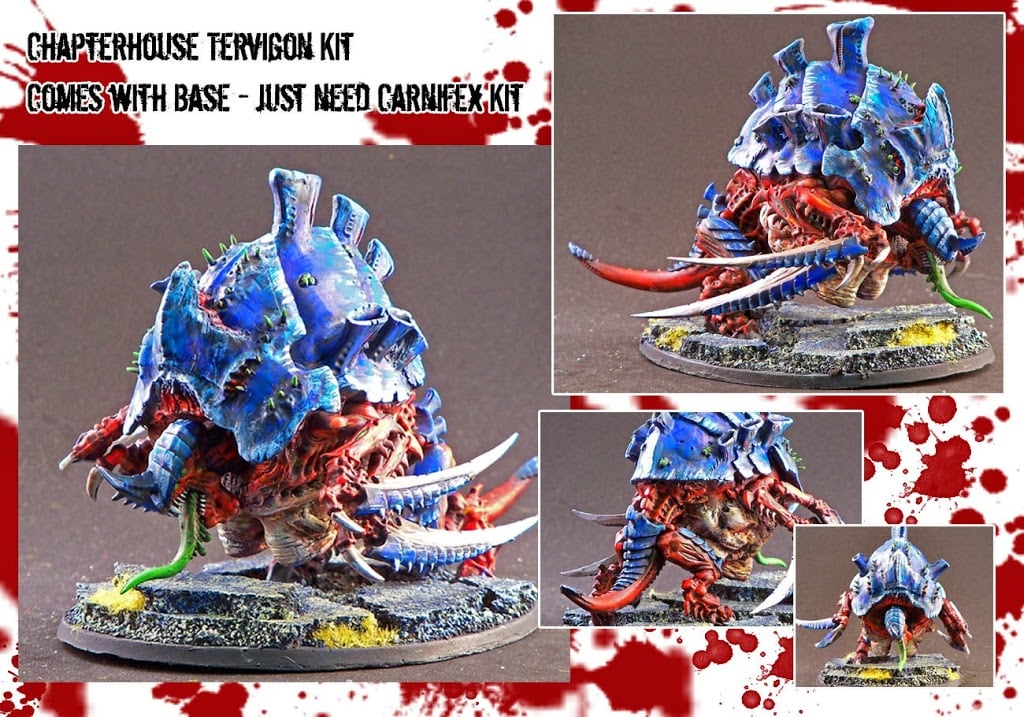 Tervigon kit – no where to be seen
Their retail store is indeed back open for business, however it looks like a few key items have been removed (like the Tervigon upgrade kit). So it seems the precedence is set for what every other 3rd party company can call their products in regards for copyright terms. I'm sure we'll see more from other indy manufacturers in the near future as well. But for now plenty of great products available for sale, so go check it out! http://chapterhousestudios.com Chapterhouse does have quite a number of thier old kits back up all clearly labeled as being add-ons for specific Games Workshop kits.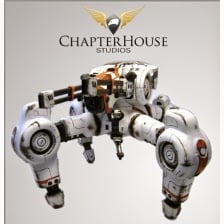 Super-heavy walker kit – up for sale