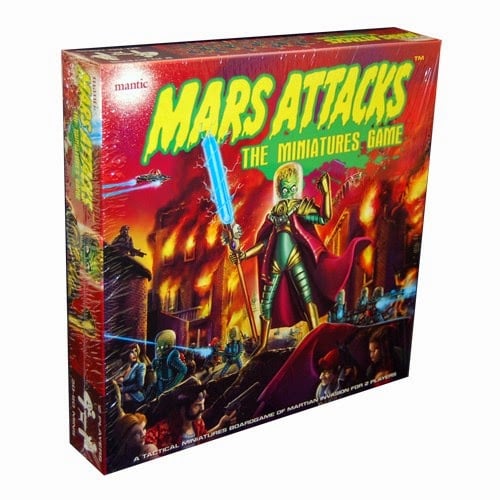 Today we take you through Mantic Games's Mars Attacks miniatures game. The Invasion has begun!
ManticGames kicked off this one with a Kickstarter in November of last year and it shipped out earlier this year and is now on store shelves. AdamHarry opens the box up and shows you everything you need to launch your own Martian invasion or Earthling defenses.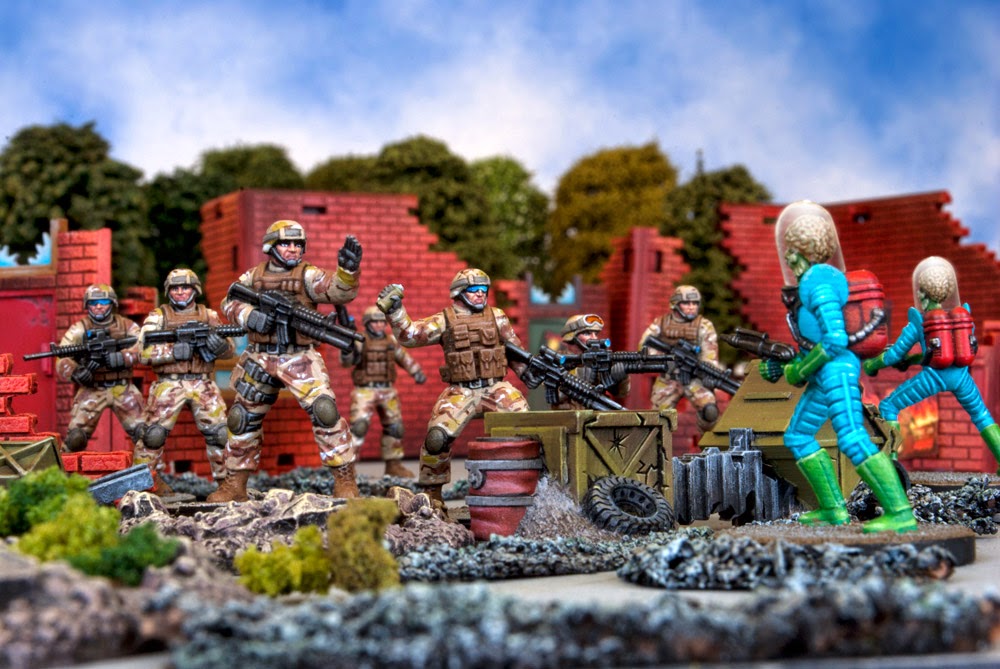 This main starter boxed set is only the beginning and ManticGames has already unveiled add on packs for the game with flying saucers, cows on fire and all kinds of 1960s wackiness.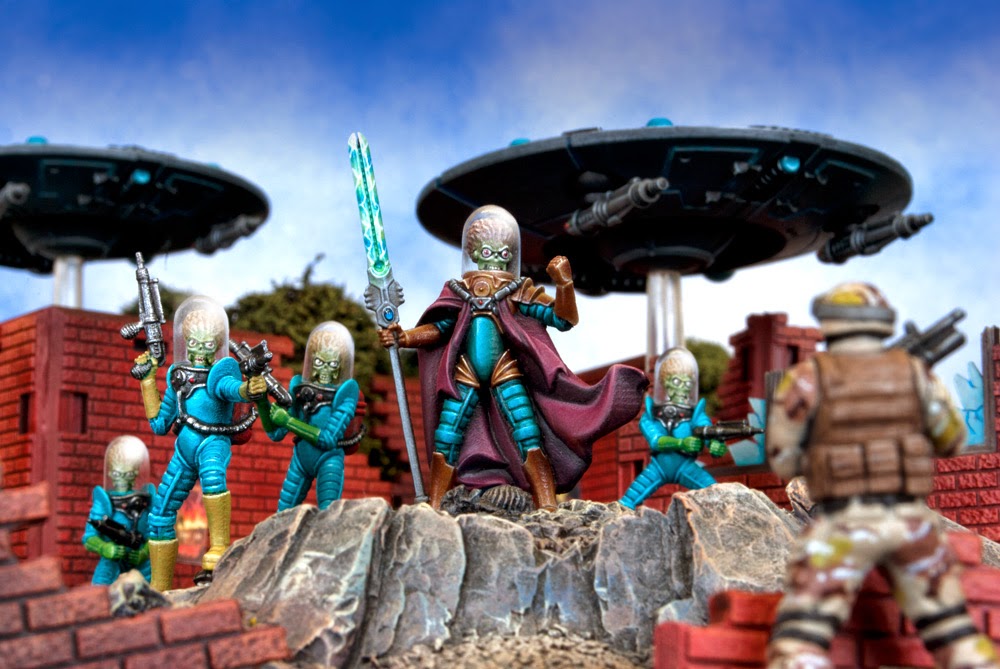 Mars Attacks: The Miniatures Game $74.99