HOBBY: Quickly Airbrush Feathered Wings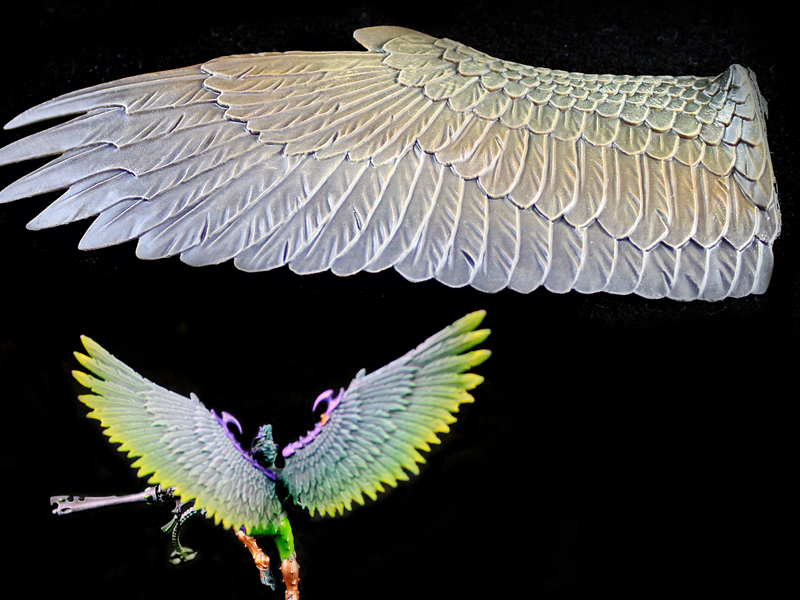 In this tutorial we teach you a technique that you can apply to creating normal looking feathers or rainbow feathers.
With this video we show you a three color wing process but you can easily add more colors to make the gradient more

vibrant. Make sure you water down you paints a great amount when airbrushing you only want a nice light coat of paint.
Thanks for watching! Leave tutorial you want us to do in the comments below!
Vist our website: www.eonsofbattle.com
Vist our youtube: youtube.com/eonsofbattle