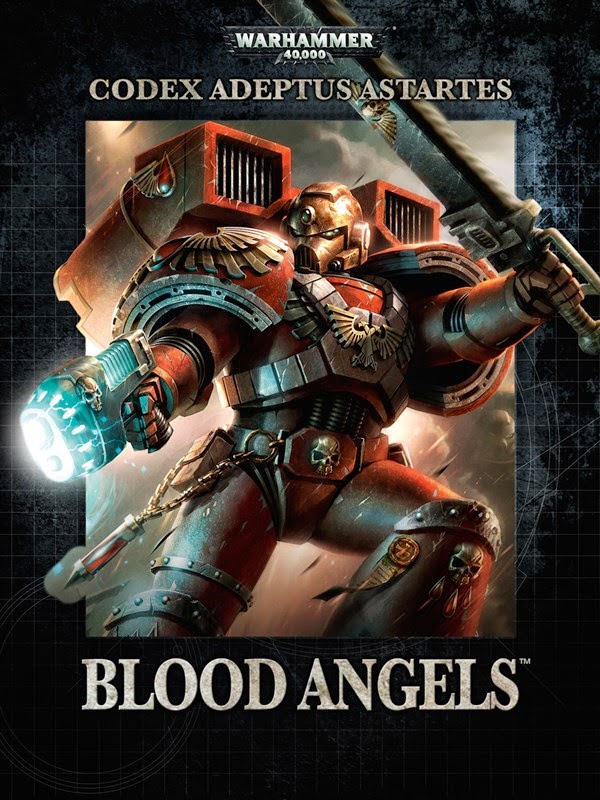 More fun with Blood Angels! Checkout the latest on the Assault squads and Force-Org tweaks.
Twinner over on DakkaDakka says:
Assault Squads
Still not Troop Choices
If Assault Squads remove their jump packs, they get a rhino, or drop pod for free!
No discount for Razorbacks for Assault marines, in fact it isn't even an option to take it as a transport, have to use a heavy slot to get a razorback for assault marines.
Squad can take 2 Special Weapons and a Combi Weapon, regardless of squad size of 5 or 10.
General Squad Options
Death company – 5 minimum, 15 maximum
No restriction on how many units of Death Company you can take.
Tactical Sergeants can dual wield pistols(?)
Devastators can take Flakk missiles for normal upgrade points
Honor Guard is basically Command Squads now, that can take jump packs and special weapons per model
Terminators get Land Raiders as Dedicated Transports
No terminator Command Squad
8 Fast Attack Choices – Three are bikes, 1 speeder, Rhino, Razorback, Drop Pods, Assault Squad
Reconfirmed that there is no force manipulation at all in the codex  Vehicles and Weapons
Stormraven is Heavy Support
Drop Pods are fast attack choices
Baal Predators no longer Scout
Fast Vehicle upgrade for Vindicators or "Standard" Predators
Libby Dreadnought can take a Drop Pod as a Transport
Frag Cannon Str 6, Assault 2, Rending
The Blood Angels are only 2 days away!