Bolt Action is a very cinematic game and having realistic terrain is crucial for me to have a good game experience. Here's how to do it on the cheap!
Hi, SC Mike here from Santa Cruz Warhammer!
I am always low on money, so building stuff myself is inspiring on many fronts! So I built one side of a village board for Bolt Action, using composite board, foamboard, beach sand, glue and some dedication. Here is the first part, 20×24 inches, from start to finish
Let's start with the cobbles!
After mapping out the road and side I started making the cobble stone road. Using a brush without the hair and shaped like a brick, I started punching in the design. I had to take the top paper off the foam board to expose the soft foam that really takes the indentation well. Here are images of that technique from a previous project:
Here is the road and sidewalks. For those sidewalks I used a larger stone (different brush) and made them look more distressed looking by picking at the foam a bit. I didn't count how many times I had to punch, but it took me three sessions; after a while your eyes and hands go nuts!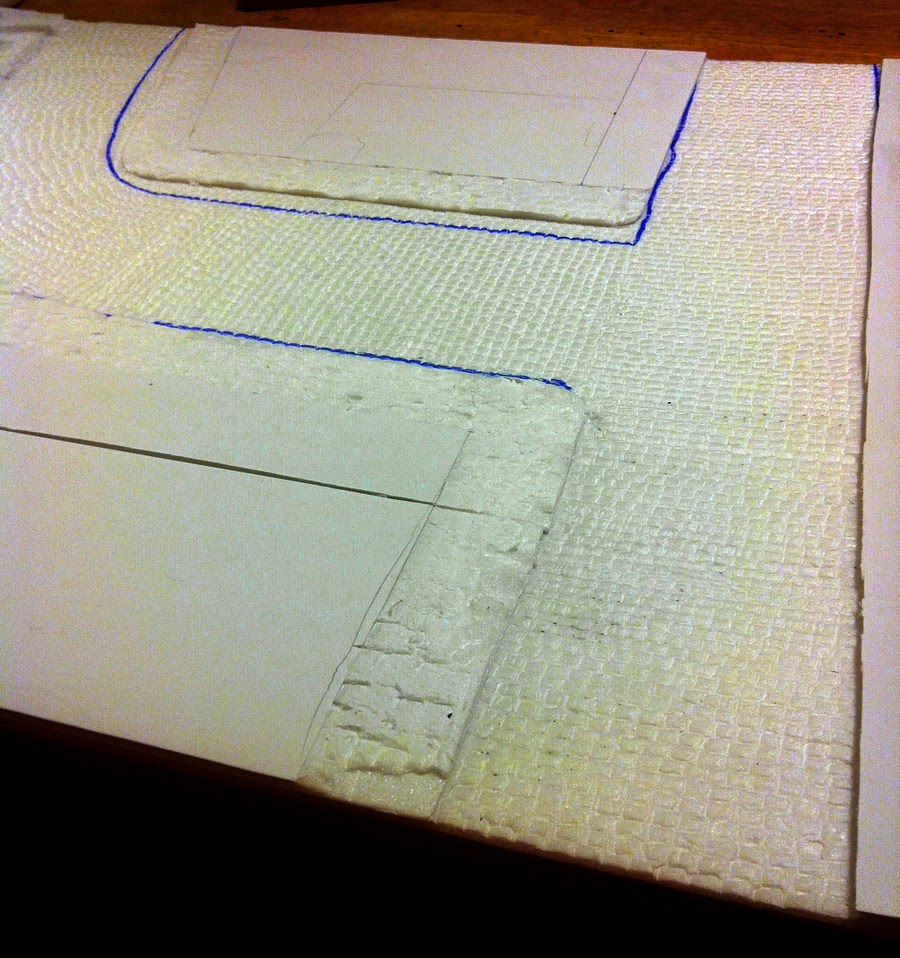 Here's the design, sanded as well. To make it more realistic, let some sand spill on to the road, where the sidewalk is cracked. Realize that you can't spray the foam, so I had to paint the whole thing by hand. Using a big brush and some craft paints to painted all of it, threw on some washes and did a good drybrush!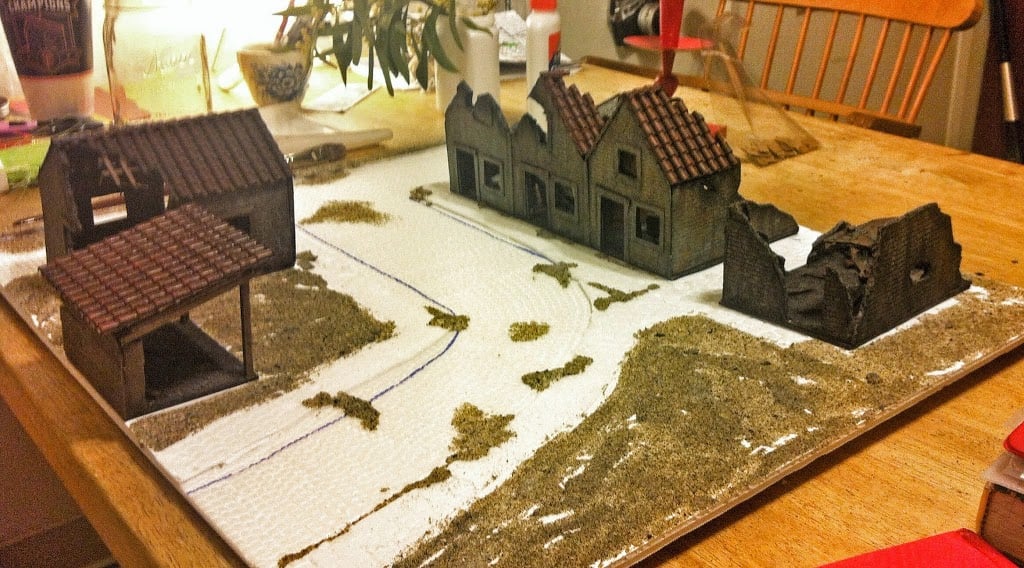 After painting, I added flock to make give the sides some green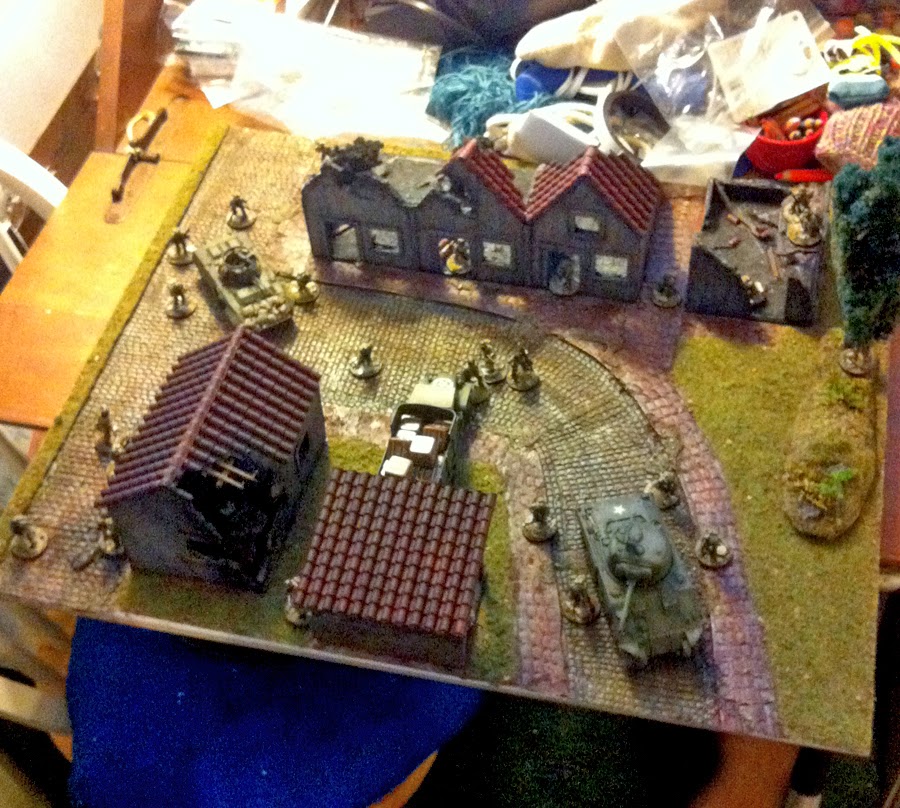 I scratch built all the buildings as well, and will post about those on Sundays in the coming month.
Using Snapseed, you can make images BW and make them look more authentic.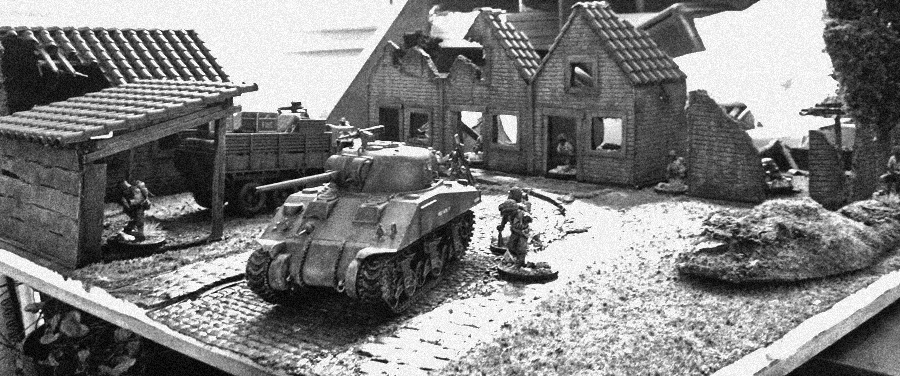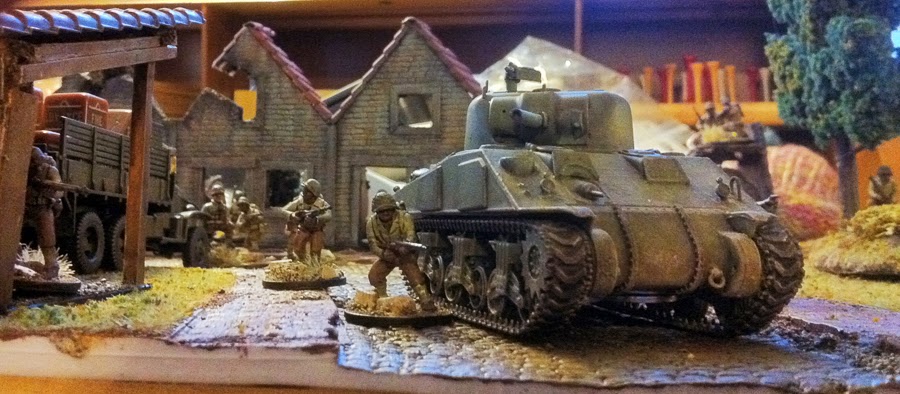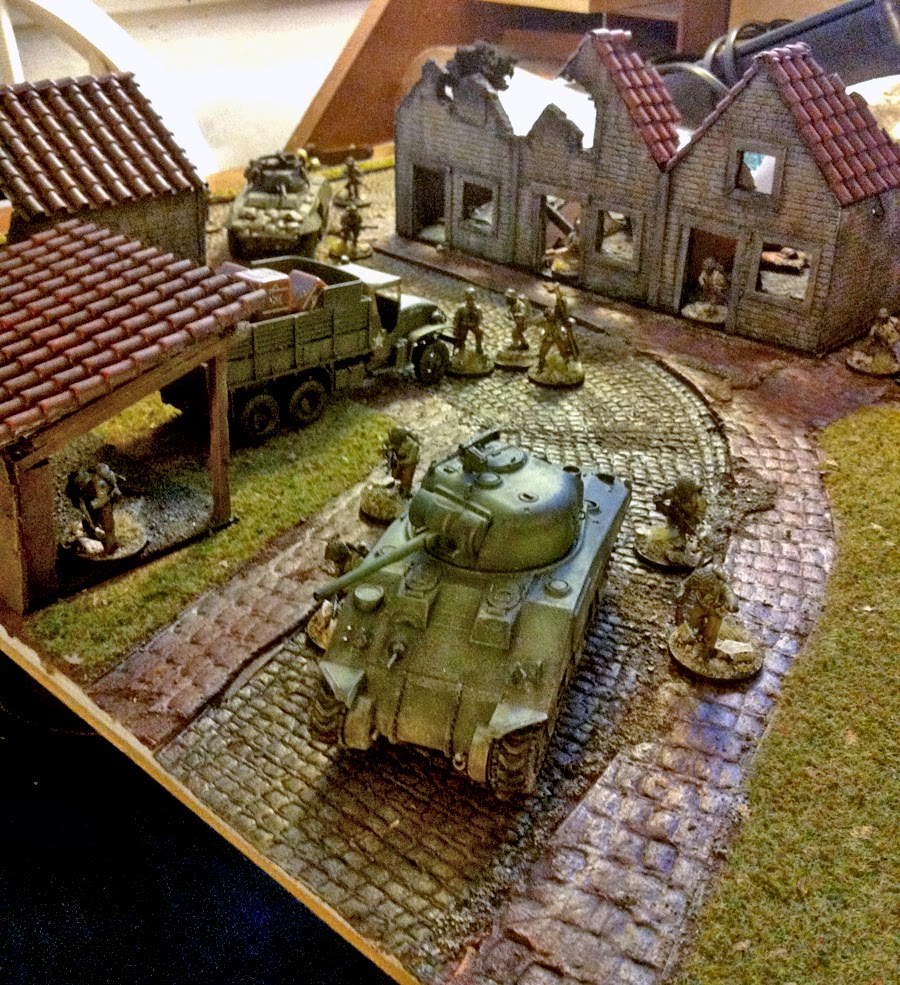 The captain is analyzing his options…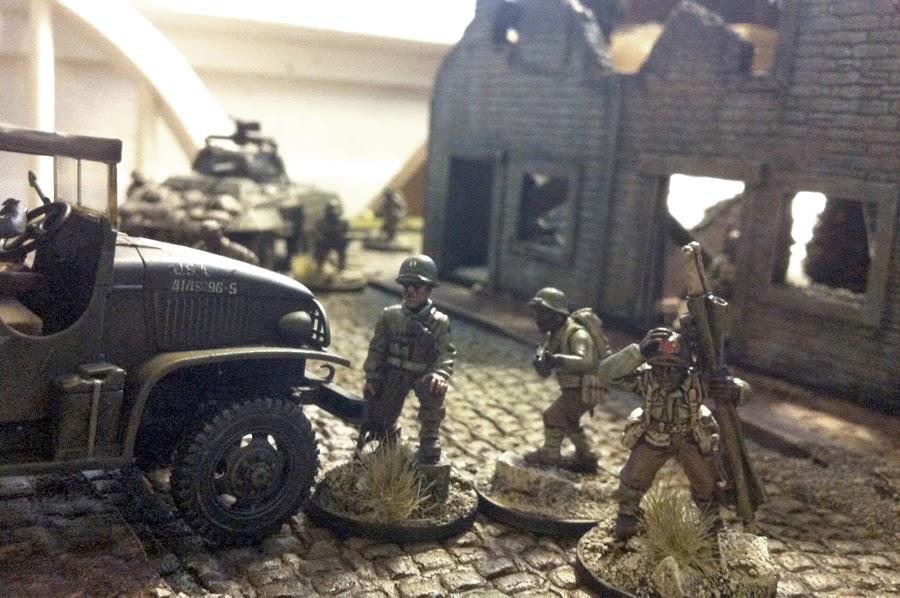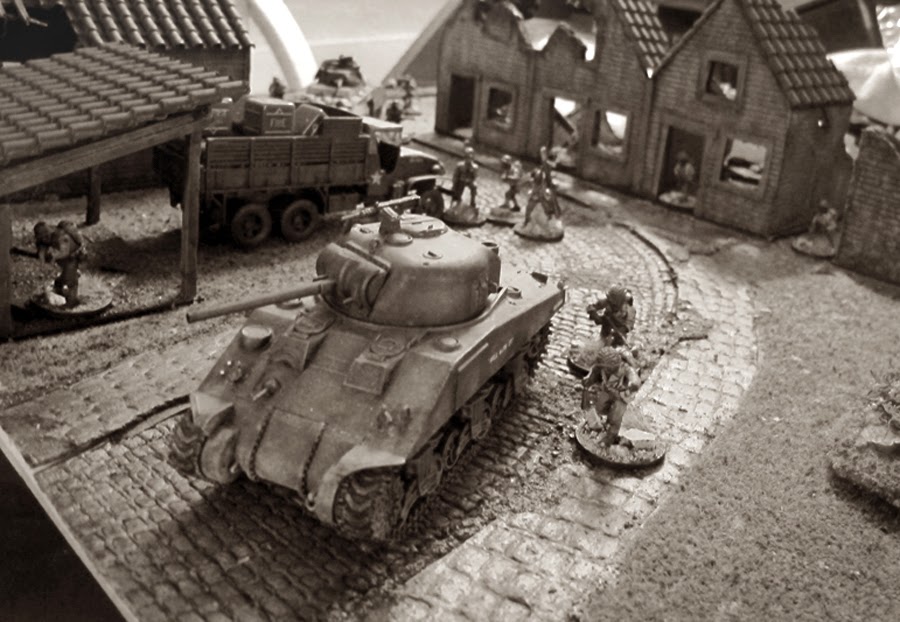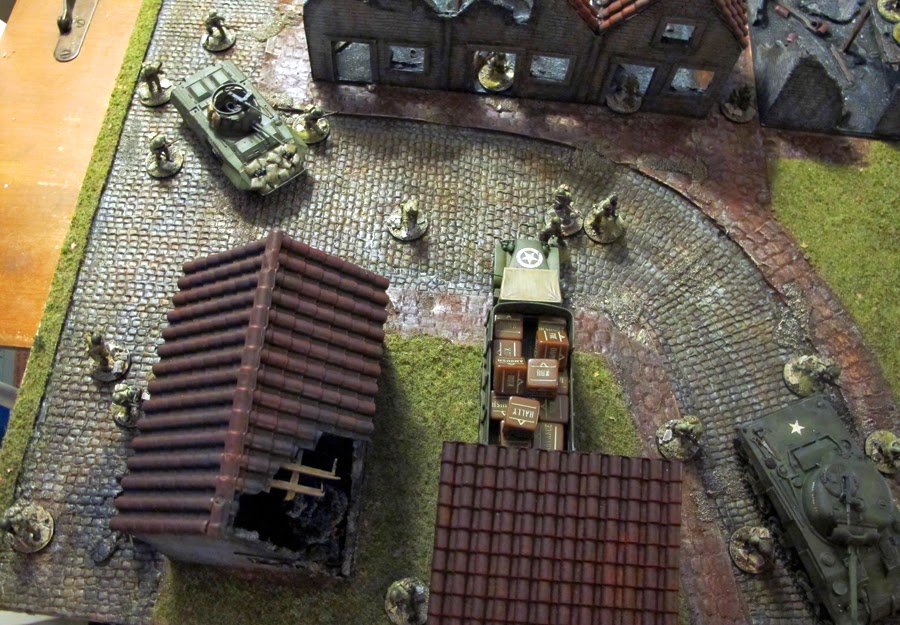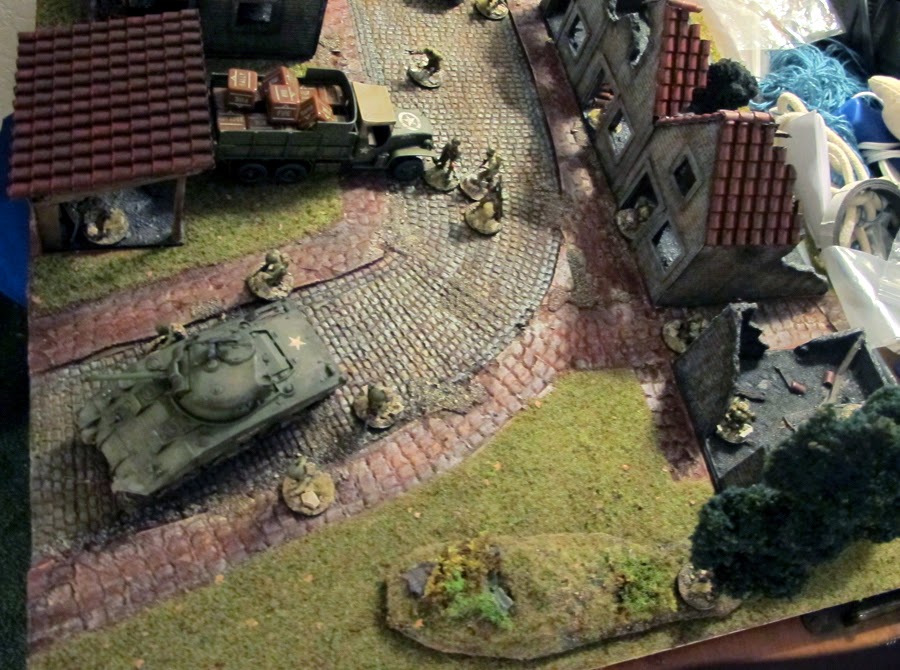 To improve the photography, I played around with a little flashlight – this almost looks like a full moon night!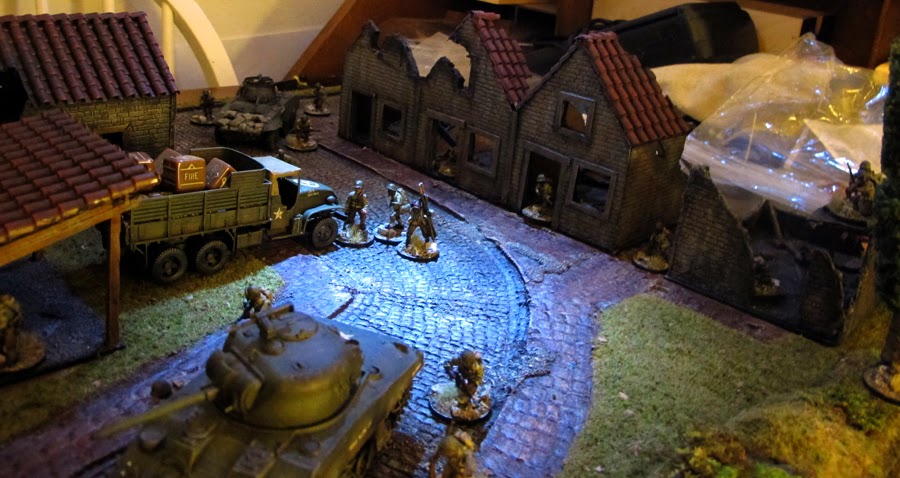 Part two will be the other side of the board, it will feature
this building
and a village square type scene.
Hope this inspires!
SC Mike
~Editor's note – That pencil-cobblestone trick is the coolest hobby tip I've seen in a bit!