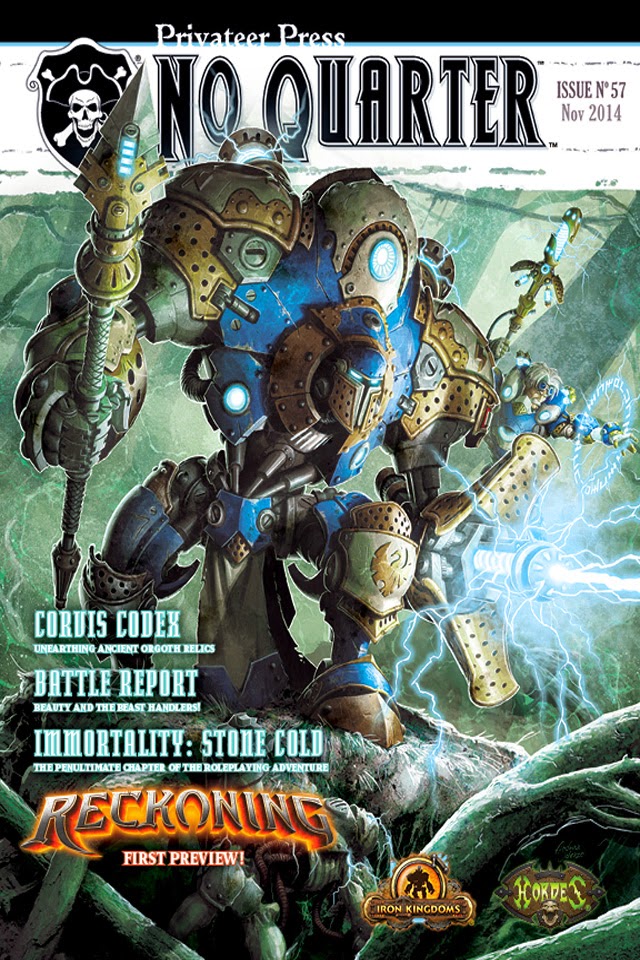 Alright Privateer Press Fans, lets see what the latest No Quarter has in store for you.

As usual it's a nice mix of Hobby, tactics, and background articles for your favorite miniatures game – plus loads more. Let's break it down.
As always the New Releases section is followed by a High Command card preview, so have an eyeful of everything in Engines of Destruction. In the Highborn Covenant section you'll spot a little peek at the upcoming Merc/Searforge Battle Engine the Siege Crawler. The forums have already been buzzing with speculation that the "Bail Out" rule on the card foreshadows Wamachine's first troop transport.
Right after that there is a Warmachine Tactics article for those of you who don't want to let the Warmachine experience end with the tabletop.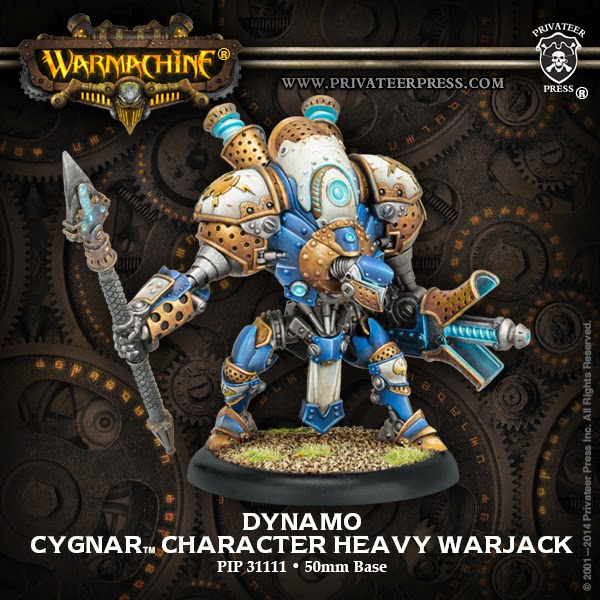 Moving on, I think we can agree the main event is the Reckoning preview starring Nemo's new bestie: Dynamo. It has a Stormclad's statline, unsurprisingly, and if that doesn't exactly sound exciting it's pow 12 gun and P+S 16 Spear aren't exactly going to put any jaws on the floor either. In fact its accompanying written piece even makes a point of adressing it's snoozeworthy stats. It also points out that with Dynamo, it's the abilities that are key. It's gun has Multi-Fire like Dougal MacNaille and Sorscha's Quad Iron, so Dynamo has the potential to crank out up to four shots – and if you take it with Nemo his affinity will let you re-roll any misses with that gun. It's spear has a new (I'm pretty sure it's new) ability called Chain Reaction that makes each hit against the same model a little harder than the last. This means if you bond it with Nemo it will be swinging at P+S 20 by the time it burns it's last focus – assuming all of it's attacks hit. It also makes models btb immune to electricity. Useful to protect your troops from your own lightning, but also from my Storm Trolls.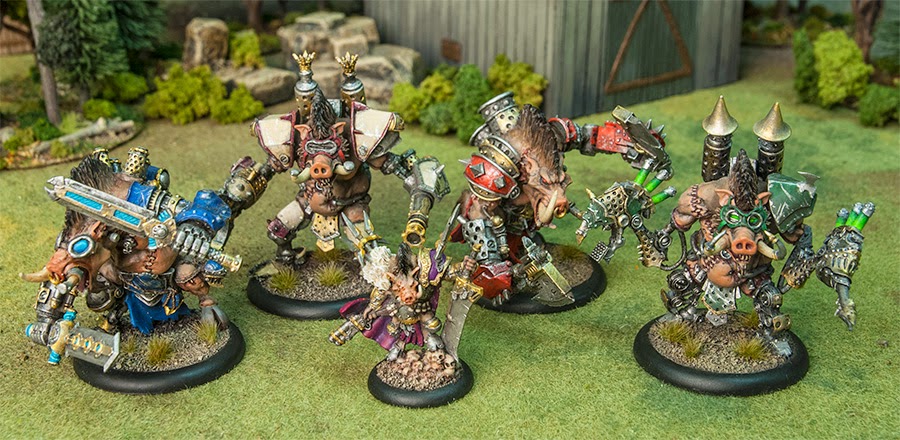 There's more Warmahordes content can be found in a battle report on pg. 22. Laine Garret brings her custom Farrow army against Dianne Ferrer's Xerxes 2 list.
Up next it's the regular installment: Tournament Triple Threat. This time the Retribution get's taken out for a spin. Michael Plummer trots out lists for Garryth, Kaelyssa, and Adeptis Rahn in the usual Assassination/Attrition/Control format.
If you love to read up on Imorren's background, this issue has got you covered. Reznik is the focus of this month's Gavyn Kyle files while November's Guts & Gears focuses on the blighted Trollkin of the Scharde Isles: the Bloodgorgers.
While it's technically Iron Kingdoms content, the Corvis Codex has reading for any fan of the setting. Scars of the Scourge tells of Orgoth and their Relics and gives rules for GMs that wish to incorporate them into their IK campaigns. There's plenty more content for RPG lovers in this issue. Scoundrels and Sell Swords gives background and rules for Zolor Kurang (love the art on this guy). Then there's Immortality Part 5 with still more content for this Quick Shot Scenario. I though they said last month's was the final installment…
If hobby content is more your thing, the aforementioned Gut's and Gears has a cool article on how to paint your own Bloodgorgers. Then there's Modelling and Painting where Rob Hawkins converts three different Eirysses for Cygnar, Khador, and The Protectorate. Campaign Terrain teaches you how to make a Farrow Sty. And there's a really cool art piece at the beginning that shows a farrow community. As a Thornfall player this art piece was just really helpful to show where all these pig mans I've been painting live. Kinda reminds me of parts of Borderlands which seems fitting.
There's at least one article in this month's No Quarter that has particularly special significance for me. I made it into the P3 Grandmaster article for the fourth year in a row! Yep, that's my Dozer and Smigg there in the Warjack/Warbeast section. Of course if you want to ogle all the other awesome paint jobs go ahead, I won't mind. If you're still hungry for more, there are some more incredibly awesome models in the Player Gallery. Last of all it's the No Quarter Painting Challenge. This time it's a shout out for Mounted Models so go nuts.
~Hope you enjoyed the article. But since it's no substitute for the real thing, go out and grab yourself a copy!