Pimpcron theorizes that the grimdark setting of 40k could have hidden real-world meaning.
I think that GW may accidentally symbolize their real-life existence through their back story of 40k.
Technically, every company out there isn't struggling for your money directly. They are struggling for your time. If they can convince you to spend the time to use their product, then you are also spending the money to buy their product. They go to great lengths to make their product easier to use, lighter weight, faster acting, cleaner, heart-healthy, better working, Earth friendly, multipurpose, etc. to make their product appear better than their competitors. So from a business standpoint, every second you aren't using their product, is another second you aren't spending money with them. If it is a consumable product like soap, they want you to get a lot of use out of it so it goes away and you buy more. Similarly, a car manufacturer wants you to use their vehicle so much that you run it ragged and have to buy another one. Even if you buy used, you're probably taking it off someone else' hands so they can buy new. So this even works for durable products like vehicles.
So if we look at the 40k universe through the eyes of a corporation, it is interesting to see how the real world may relate to the many "enemies" GW has in competing for your time (and more importantly your money).
Let's take a look, shall we?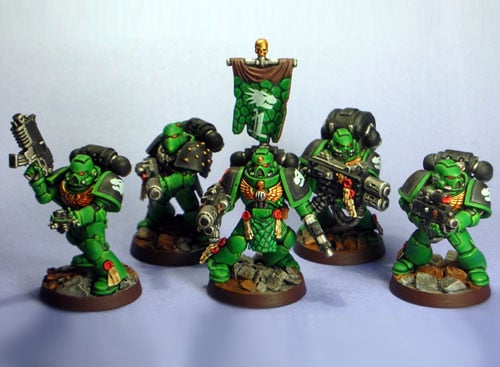 The Imperium of Man is a representation of how GW sees itself. The "good" guys who are on a mission to spread their influence and conquer the galaxy (read: your time and money]. They may do bad things from time to time, but they can always fall back on the fact "it's necessary" to accomplish their ever-so righteous goals. Their own people (players) don't even like them very much because of the way they are treated.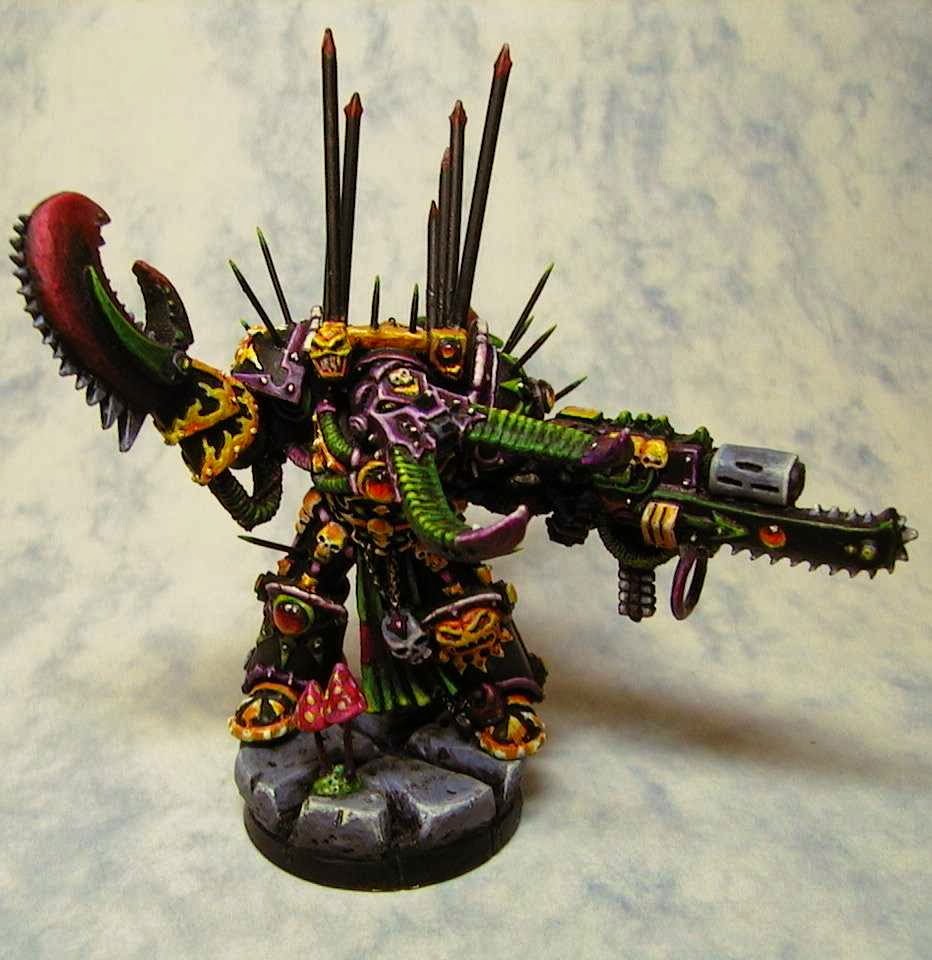 The Chaos Legions are the Counterfeit and/or Bits industries. They are the "evil" nemesis of the holy GW empire and have the audacity to actually use their own product against them. Every time someone buys a bit on ebay, or a Russia-cast/China-cast model, another consumer is tainted and it is another Warp Portal that needs to be stamped out. If you are a licensed GW dealer then you know that they have put a big foot down on the bits industry in recent years. That's because if someone breaks up a box of something, and sells each bit separately, they end up making more money than the usually would. And that is money that isn't going to GW. Have you ever noticed that the Empire of Man is all, "Burn the heretic" and "Don't suffer the Heretic to live"? They are basically declaring their stance on anybody making money instead of them from their product.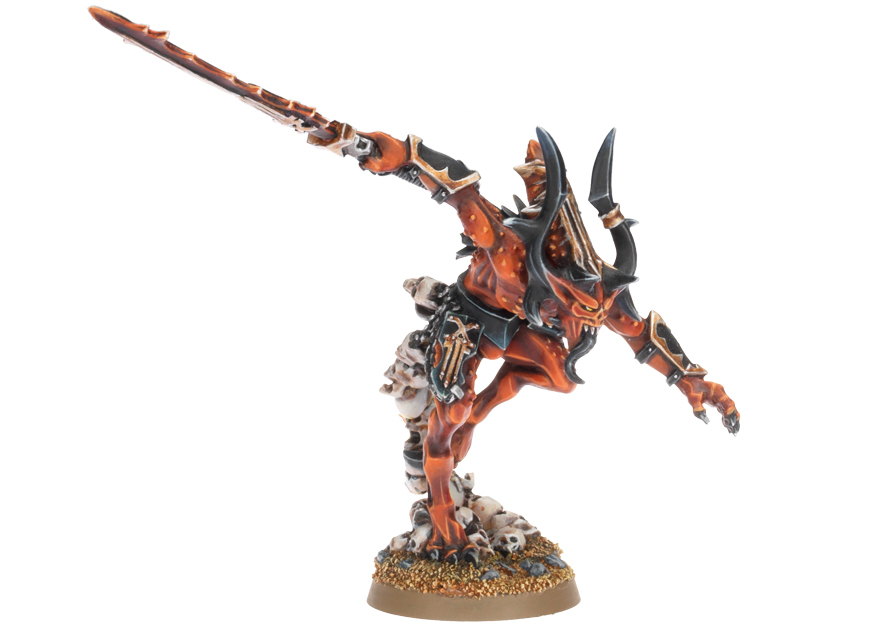 Chaos Daemons are representations of Kickstarter and/or New Miniatures Companies. They are devious beings who seem to pop out of nowhere and steal innocent Games Workshop customers from them. Then that customer may become tainted with the forbidden taste of another "god". They may even make dark sacrifices to these new gods in order to earn their favor. Sacrifices are made by giving something sacred up, and to GW, what could be more sacred than your money? Or dare I even say you might sell your warhammer armies because you've become so smitten with this new unholy god?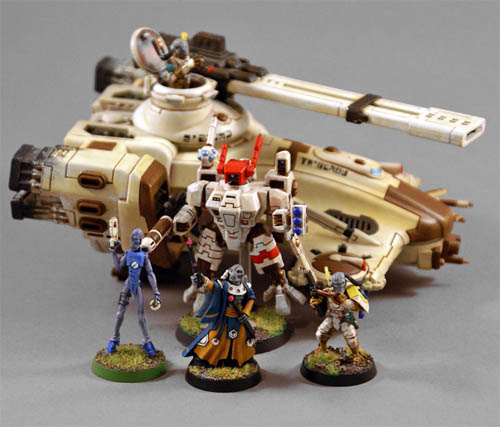 The Tau Empire is the Video Games Industry. In GW's eyes, the video game industry is a bland, weak enemy that relies on its advanced technology to conquer GW's customers' time and money. Every new game that you see on the shelf is another Tau diplomatic party coming to a new world saying, "Join us or else." And if you accept their invitation, you may never come back into the fold of Games Workshop's loving arms. Compared to the miniature wargaming industry (which is hundreds of years old), video games (Tau Empire) is a new upstart and have gained a ton of ground since their inception.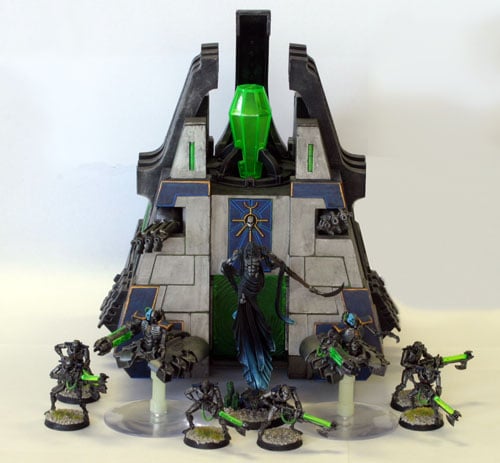 Necrons are Board Games and Card Games. From Games Workshop's viewpoint, they are ancient, boring enemies that have been here way before GW came around. And it seemed like they were dead for a while as interest in them may have waned for a bit. But in recent years we have found out that this industry was just "sleeping" and far from dead. Now there are gaming groups in local gaming stores strictly for playing board and card games. That is precious time and money that could be used on Warhammer product! And in stores (planets) that GW thinks they control, the Earth shudders and out of the ground may spring interest in those types of games instead of Warhammer!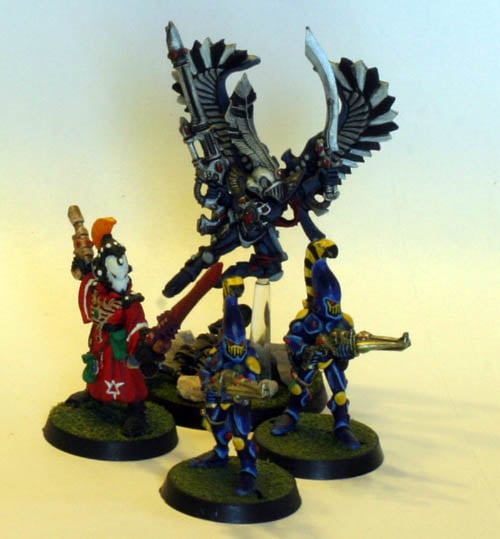 The Eldar would be the Role Playing Games such as D&D, Gurps, etc. From Games Workshops perspective, role playing games have been around for a long time too and are an "ancient" form of gaming. The problem with this industry is that if you get into it hardcore, it can cost a lot of money for books, maps, terrain, miniatures, etc. Most of which are also areas of product that GW also covers for their games. And going back to the beginning of this article, maybe the most precious thing that is spent on RPGs is your time. Another thing RPGs have in common with wargaming is the time involved. Both can be half a day's length if you want them to be; and in this fast paced world, time is valuable. Every D20 you throw is time not spent throwing D6s (and buying product).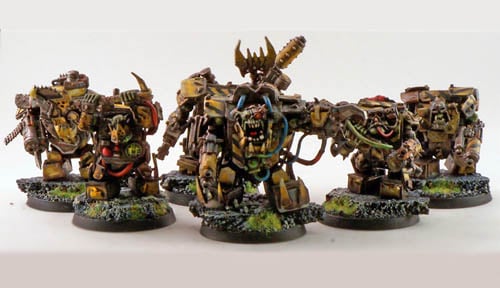 Orks would have to be Sports. One could make some assumptions and say that from Games Workshop's view, sports are a brutish, stupid interest that takes up a lot of time if you follow it regularly. If you were to take the stereotypical view of geeks (GW), they look down on the jocks (sports) in school as brutish and stupid people who only like physicality. You've probably already heard this hobby called "a gentleman's game" by a lot of people. And that supports the idea that if GW wanted to make a race based off of someone who they think isn't refined enough for our hobby, it would be Orks. And how does GW portray Orks? A race so stupid that they use their own teeth as currency, fight just for the sake of it, and like really loud noises.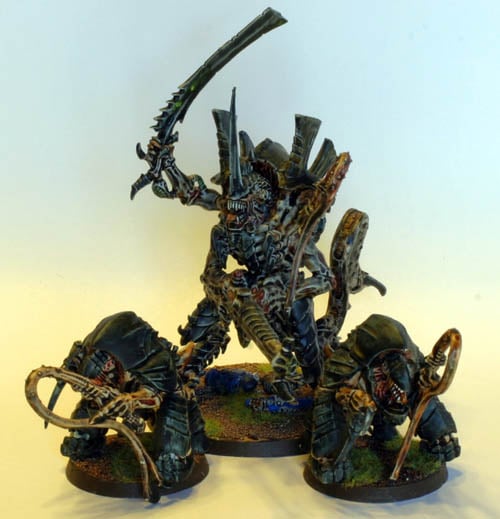 To GW the Tyranids would be Social Media. It is the new kid on the block, and has spread quicker than all the other enemies of the Imperium. There is literally no stopping it and it just goes around eating up time that people could be spending buying and playing Games Workshop product. Not to mention all of the games on social media being a money and time sink in their own right.
Obviously this isn't a fool-proof theory. For example, Nids came out before social media was big. But the more I thought about it, the more it started to make sense. And obviously I'm sure that this is not intentional, but I just thought that it was a neat theory.
What are your thoughts? Would some of these races better represent something I didn't think of that is an "enemy" of GW?
Want to witness my slow decent into madness first hand? Check out my blog at www.diceforthedicegod.com