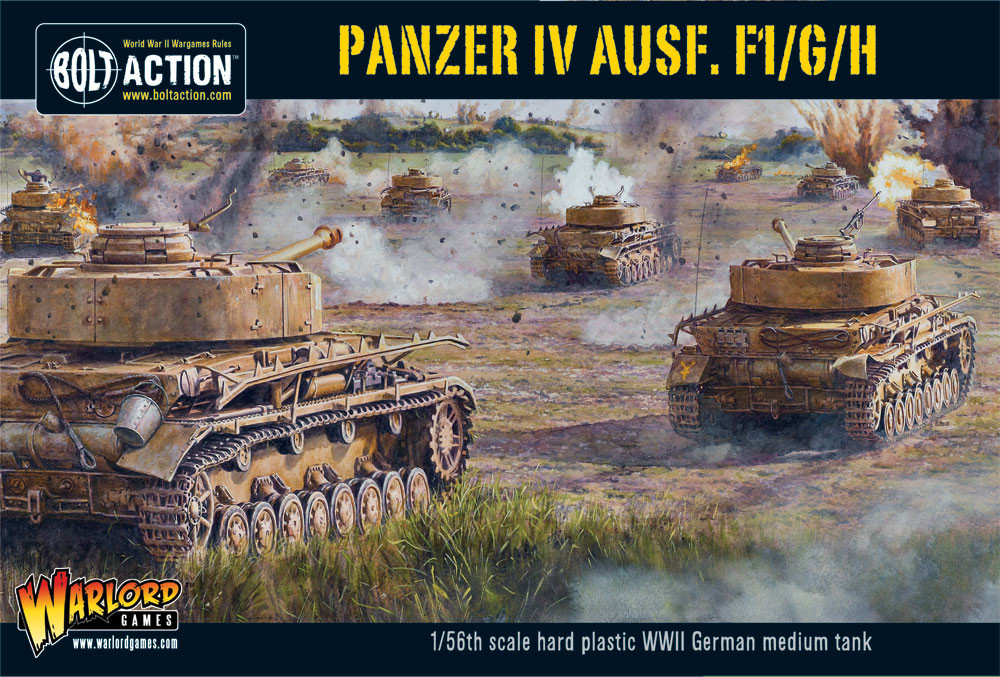 ATTENTION SOLDIER!  Today we take you into the world of 28mm WW2 wargaming with a pair of kits forming the backbone of a German army for Bolt Action from Warlord Games!
Bolt Action is THE 28mm WW2 game out there from Warlord Games, with a ruleset designed by Warhammer 40,000 veterans – Rick Priestley & Alessio Cavatore.
The Panzer IV tank – backbone of the German tank forces.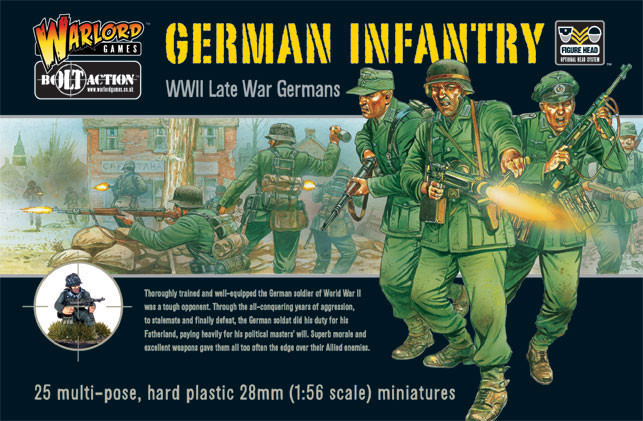 And here is the late war German Infantry, the core of your German WW2 army.
Here's the overview of one of the key starter sets to get you into the game fast & cheap:
Check out Bolt Action if you have a hankering for WW2 Historical wargaming.  Much more on Bolt Action in the days ahead!