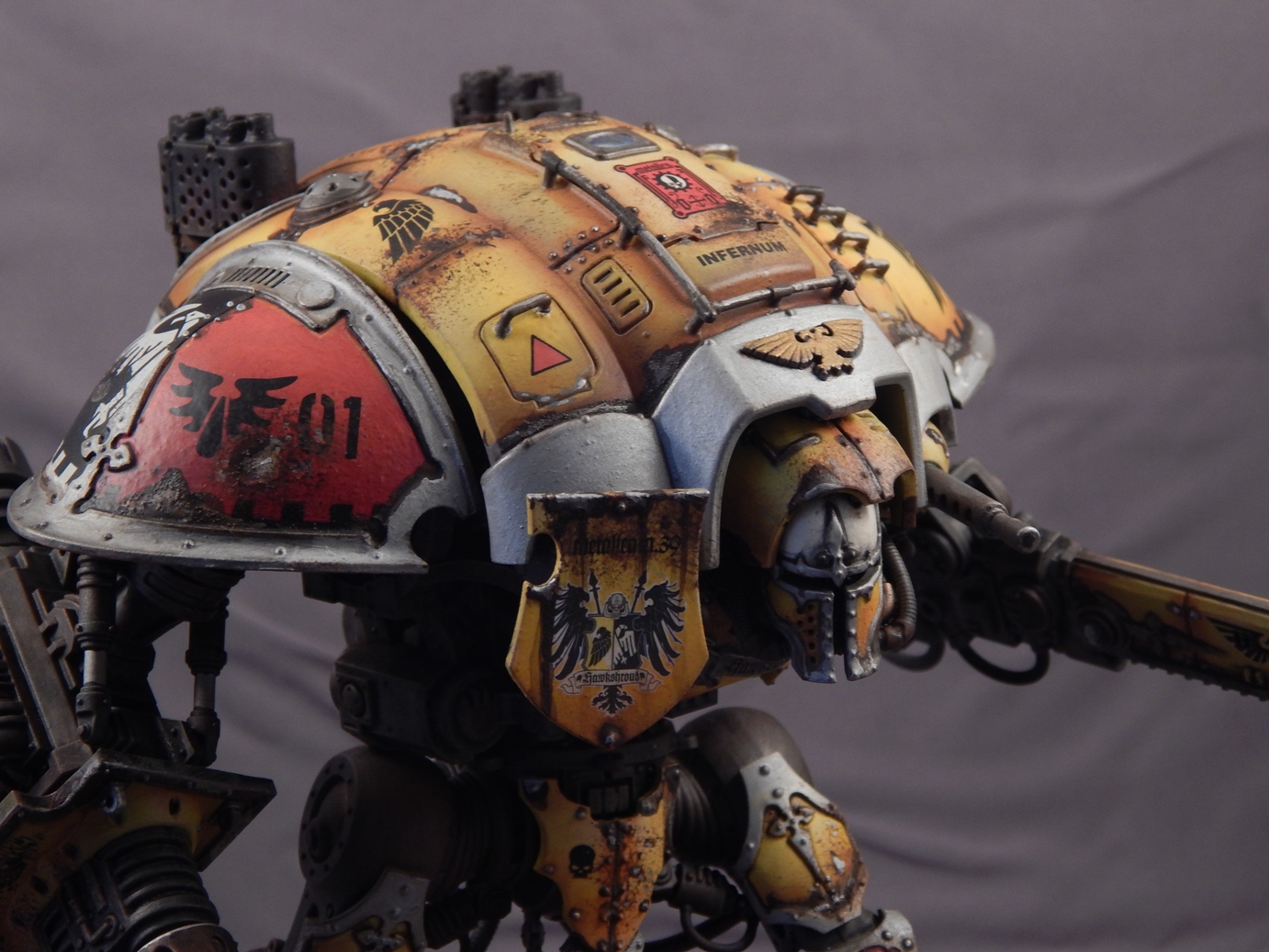 Weathering techniques can take a normal paint job, to a whole new level. The techniques can make a figure appear more real by making them seem as if they had been worn out through time and use.
Here are some pictures of my second Hawkshroud Imperial Knight Titan, Oathsworn to the Blood Angels. This time it has multitude of weathering effects. The differences can go from obvious to subtle. You can see the changes, and decide if this is something you would like to try on your own. I brought this model to the Gencon 2014 painting competition where it got first place in the Machines of War (open) category.
The twin to this model can be seen here. Its is almost the same paint scheme, minus the used look.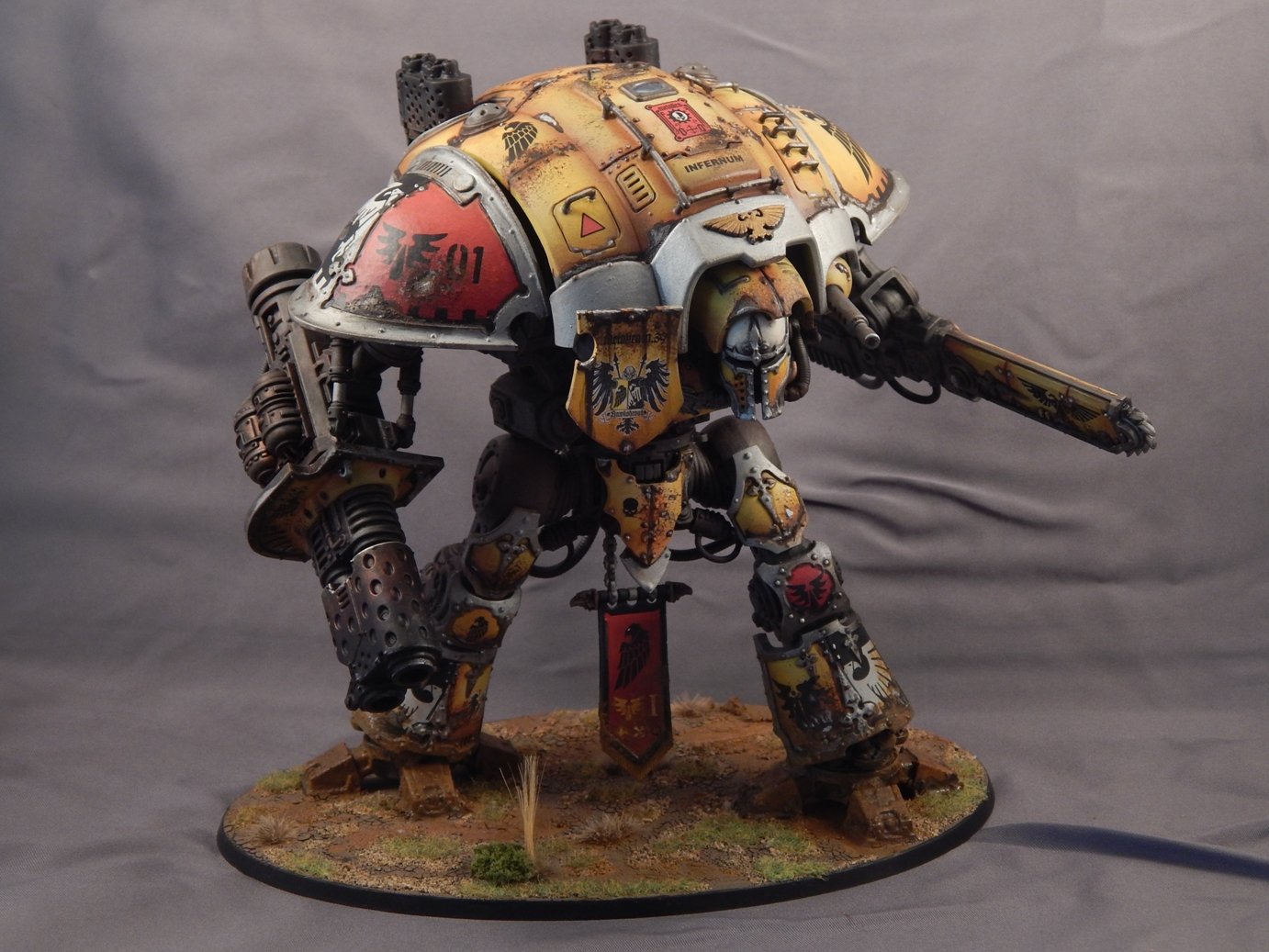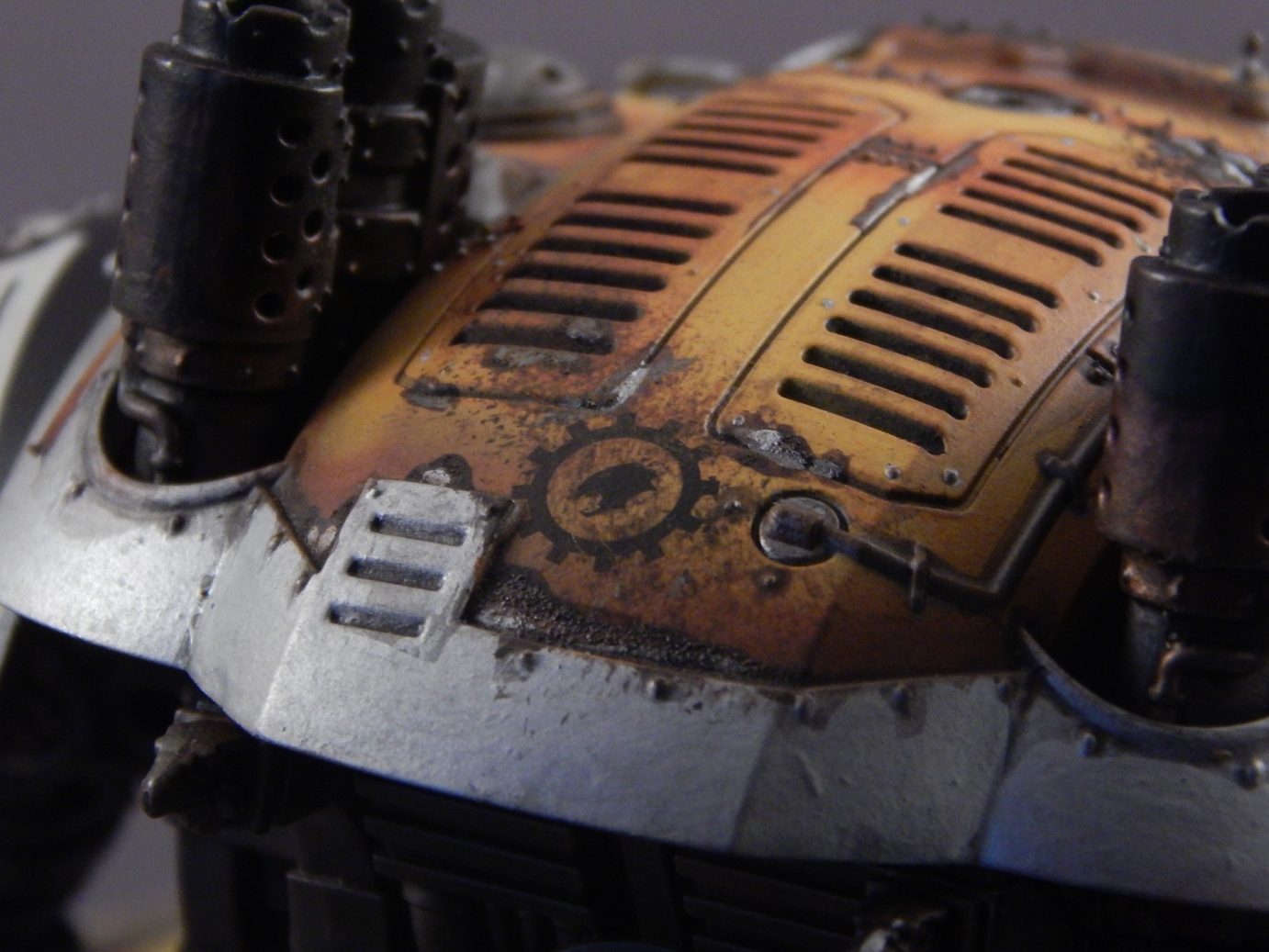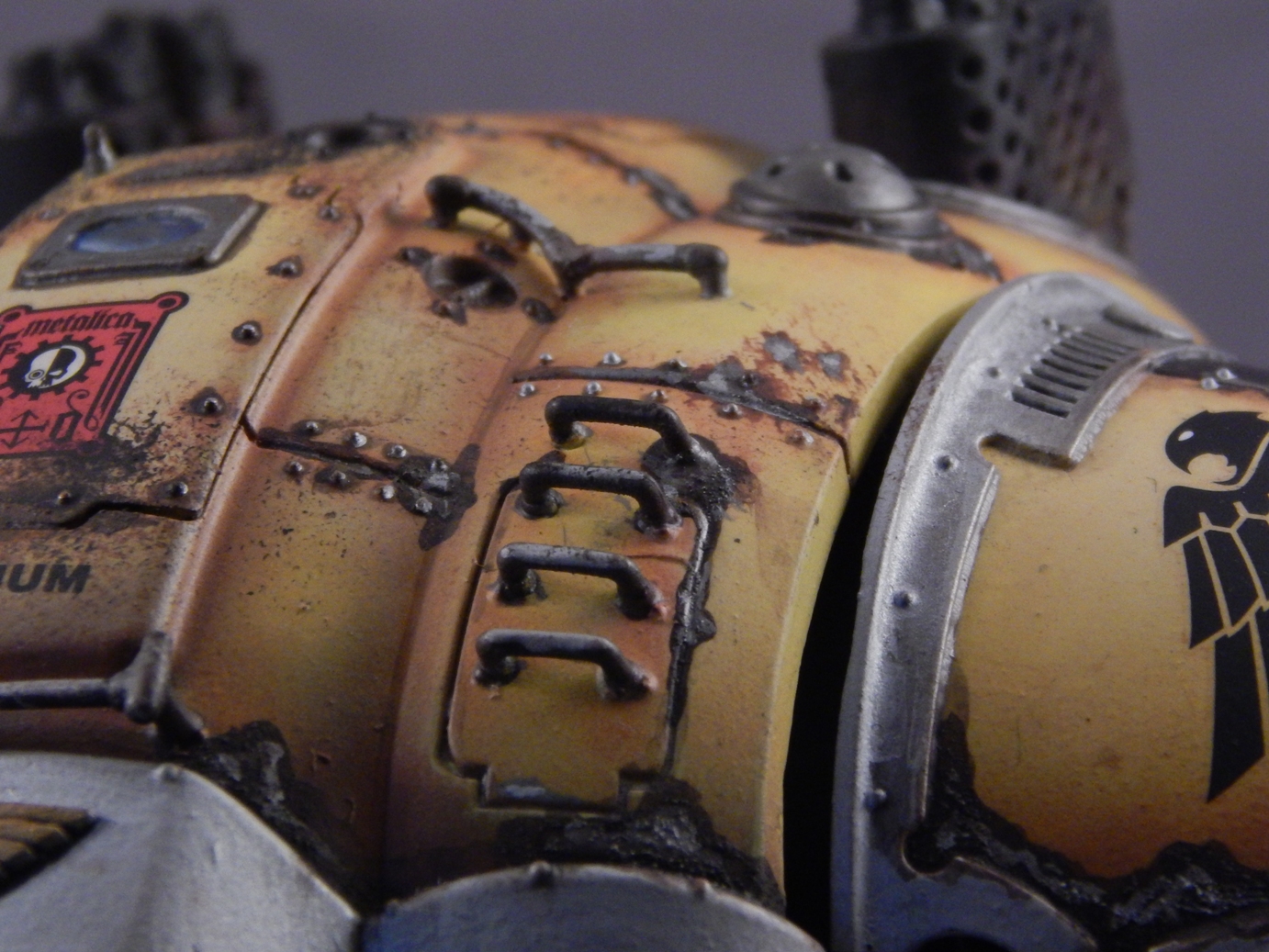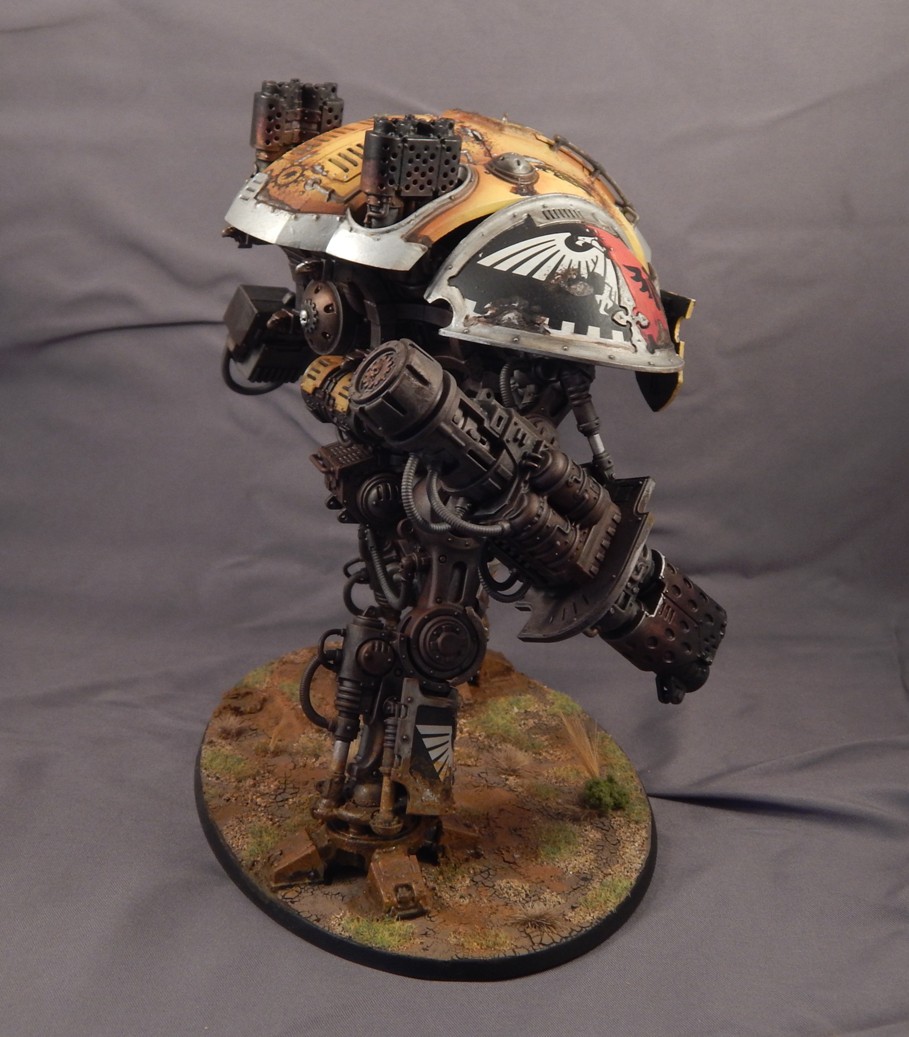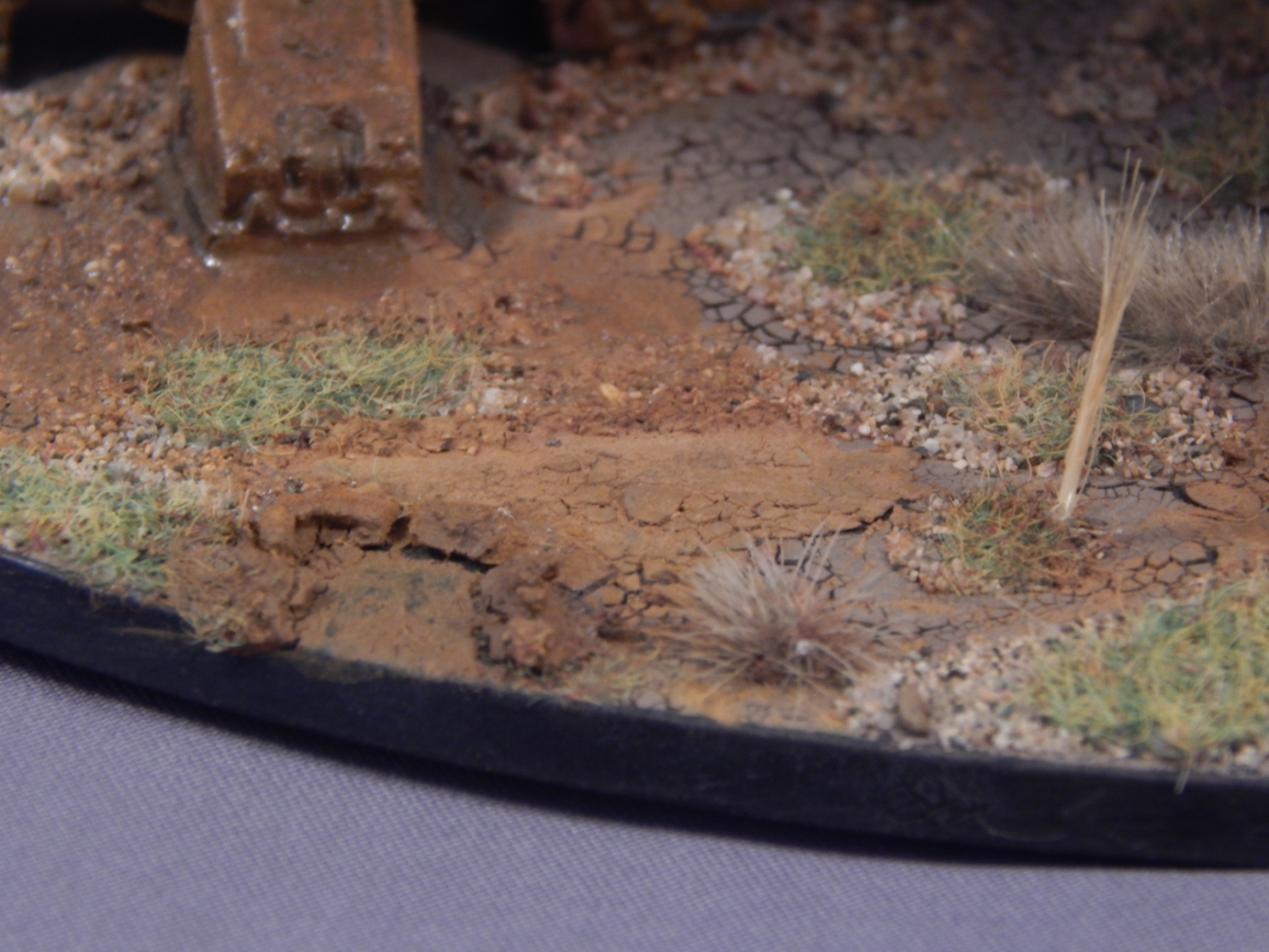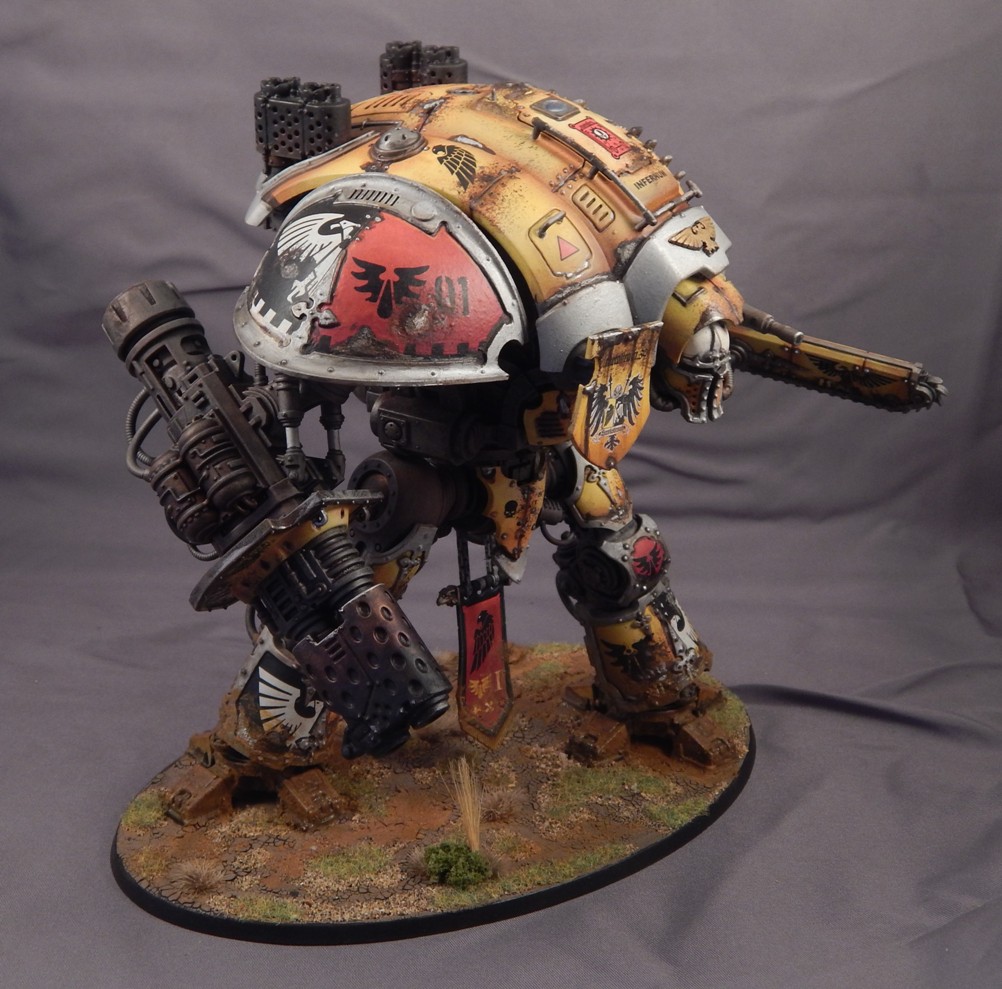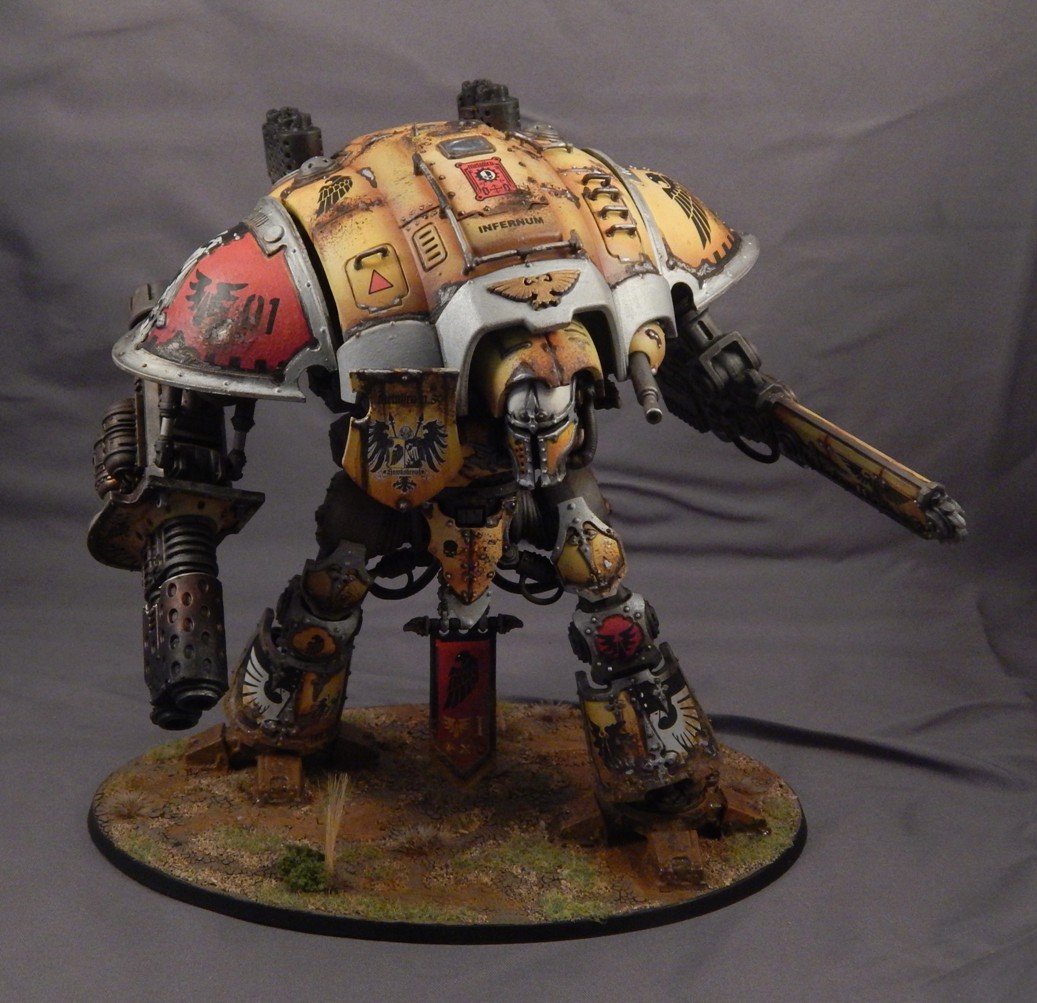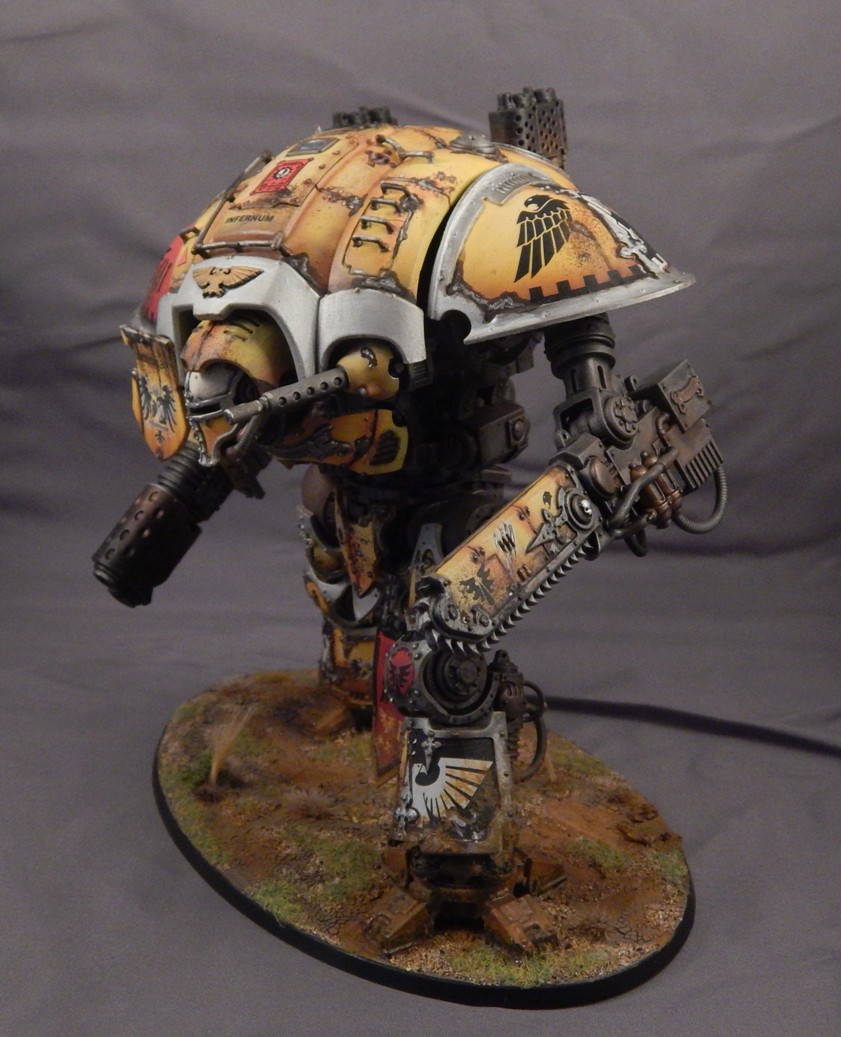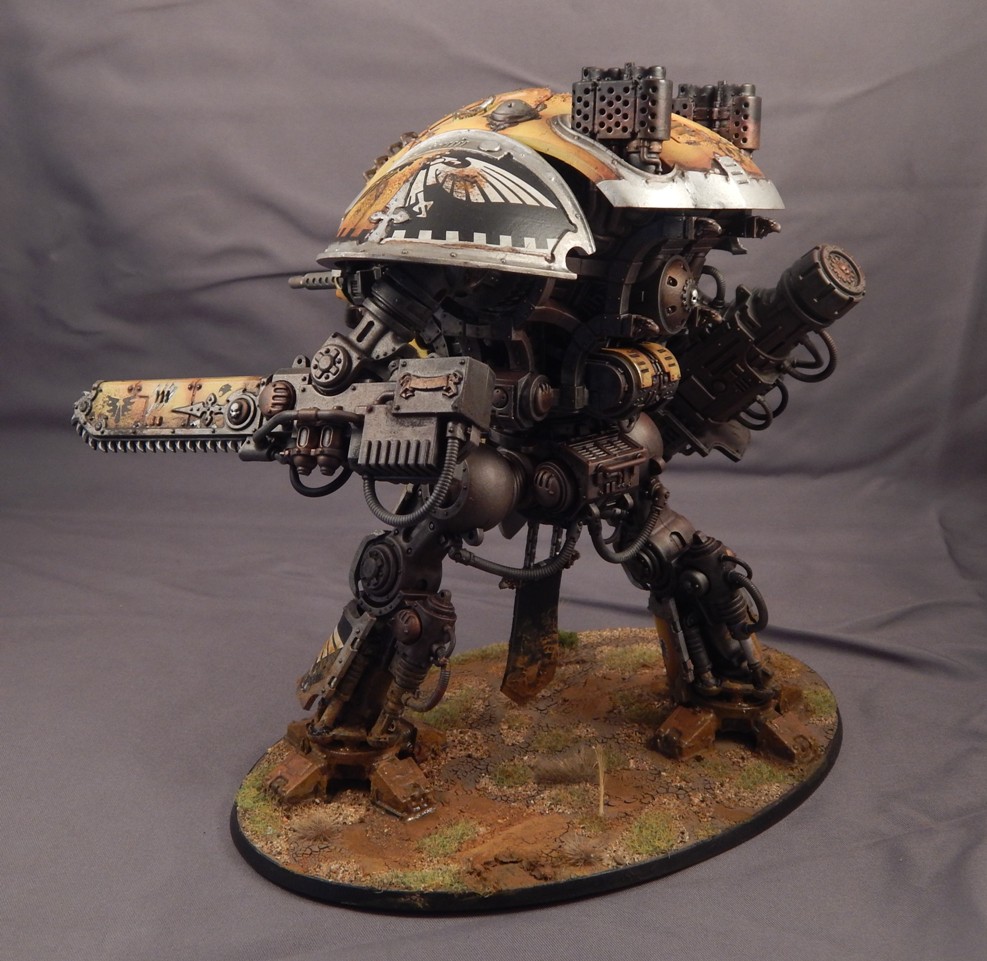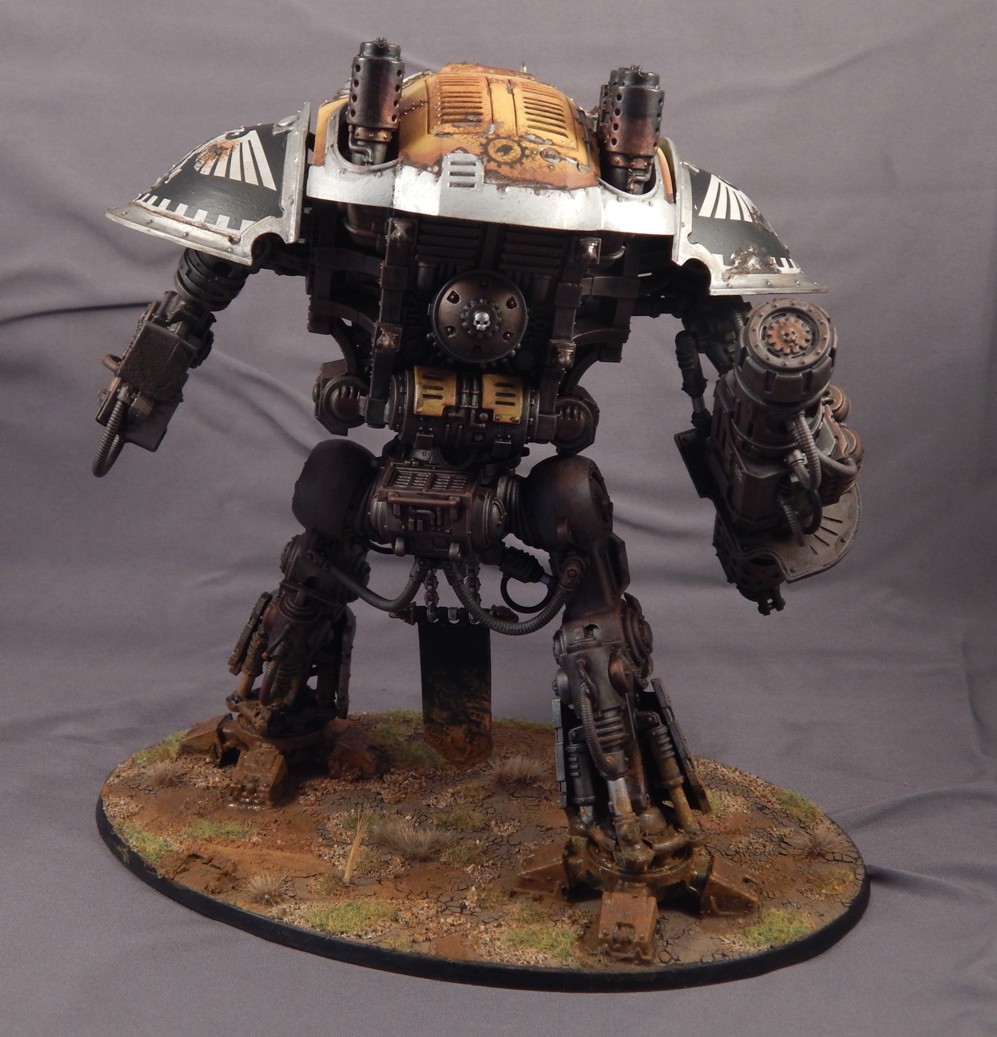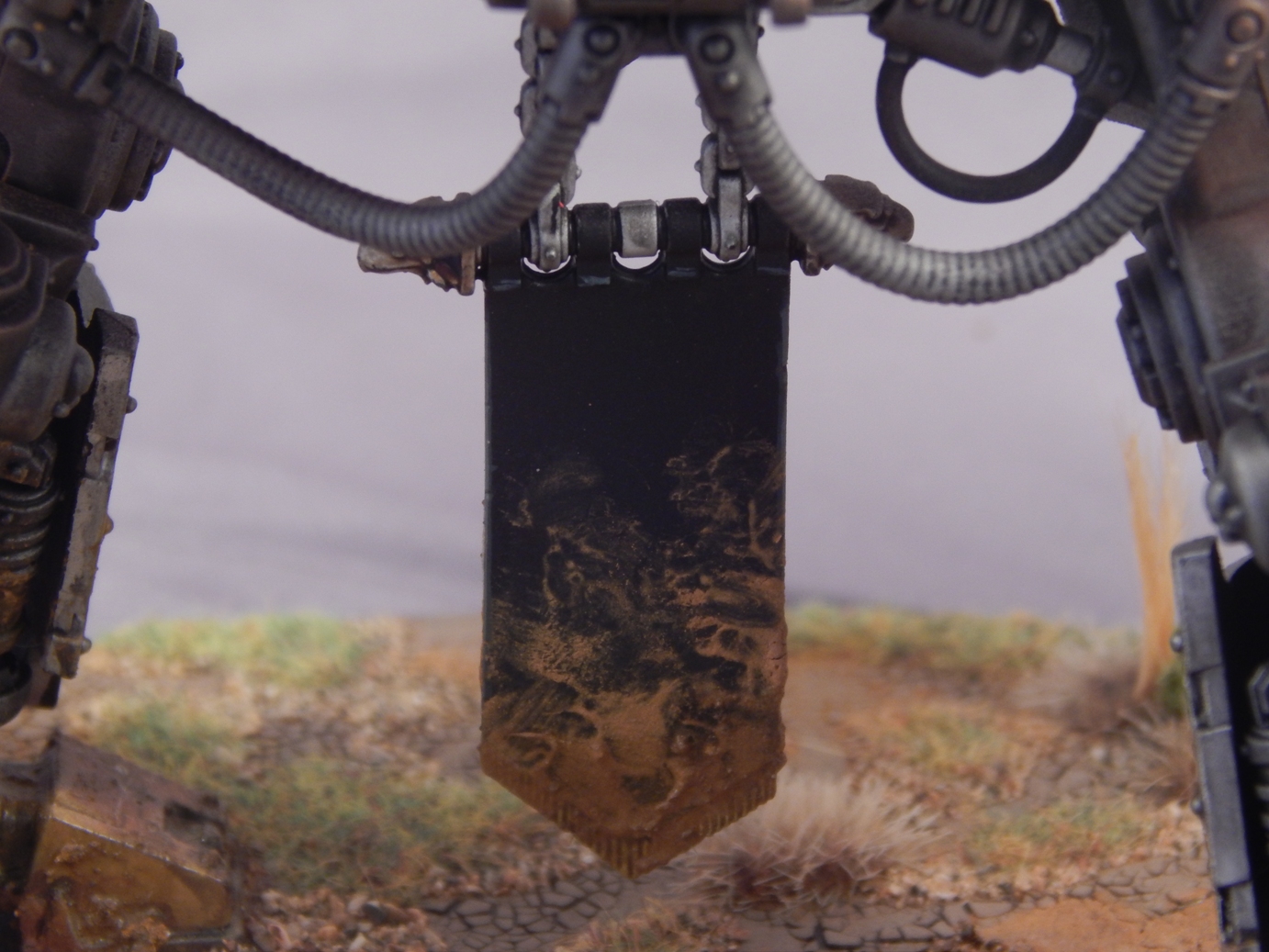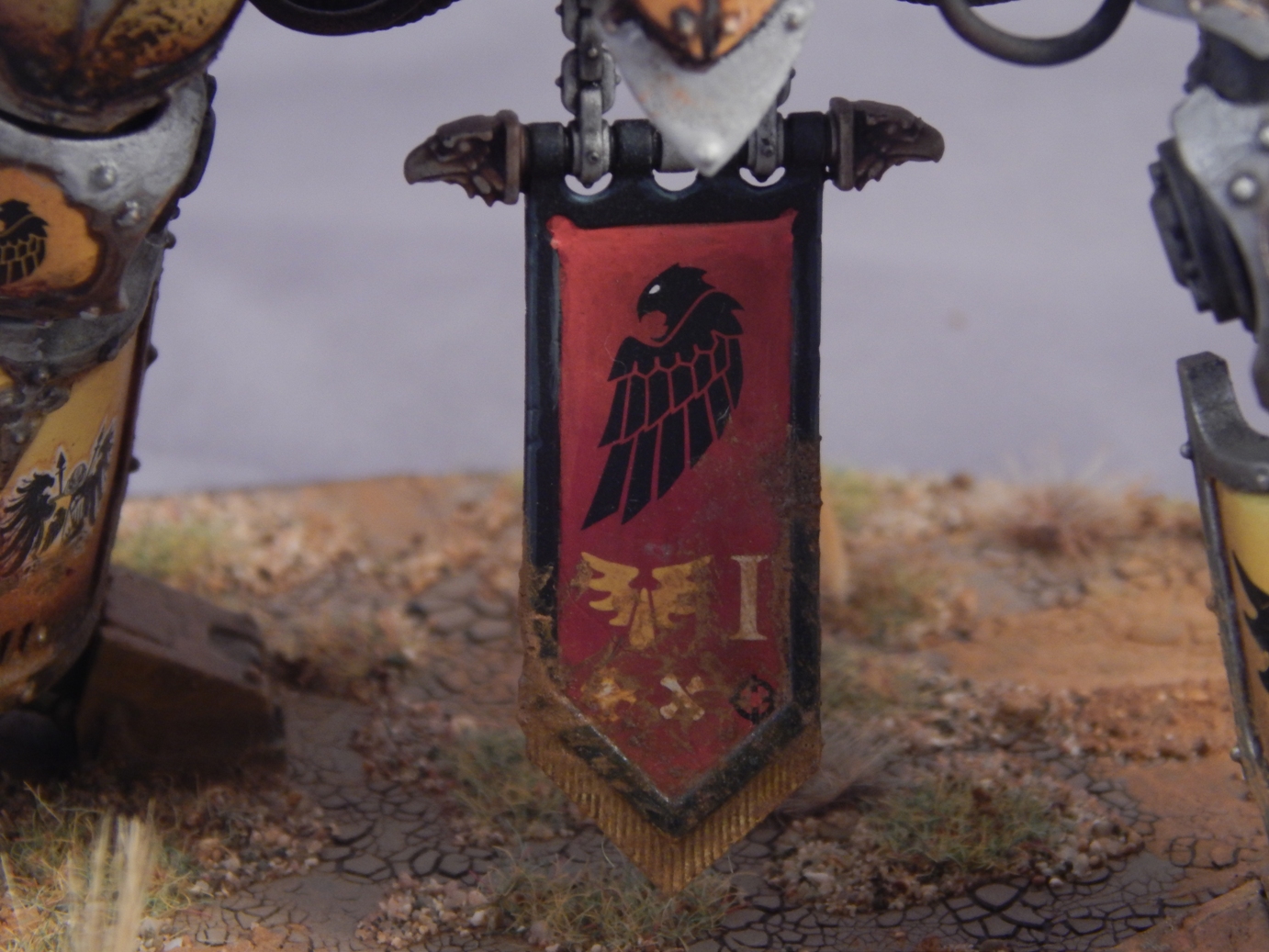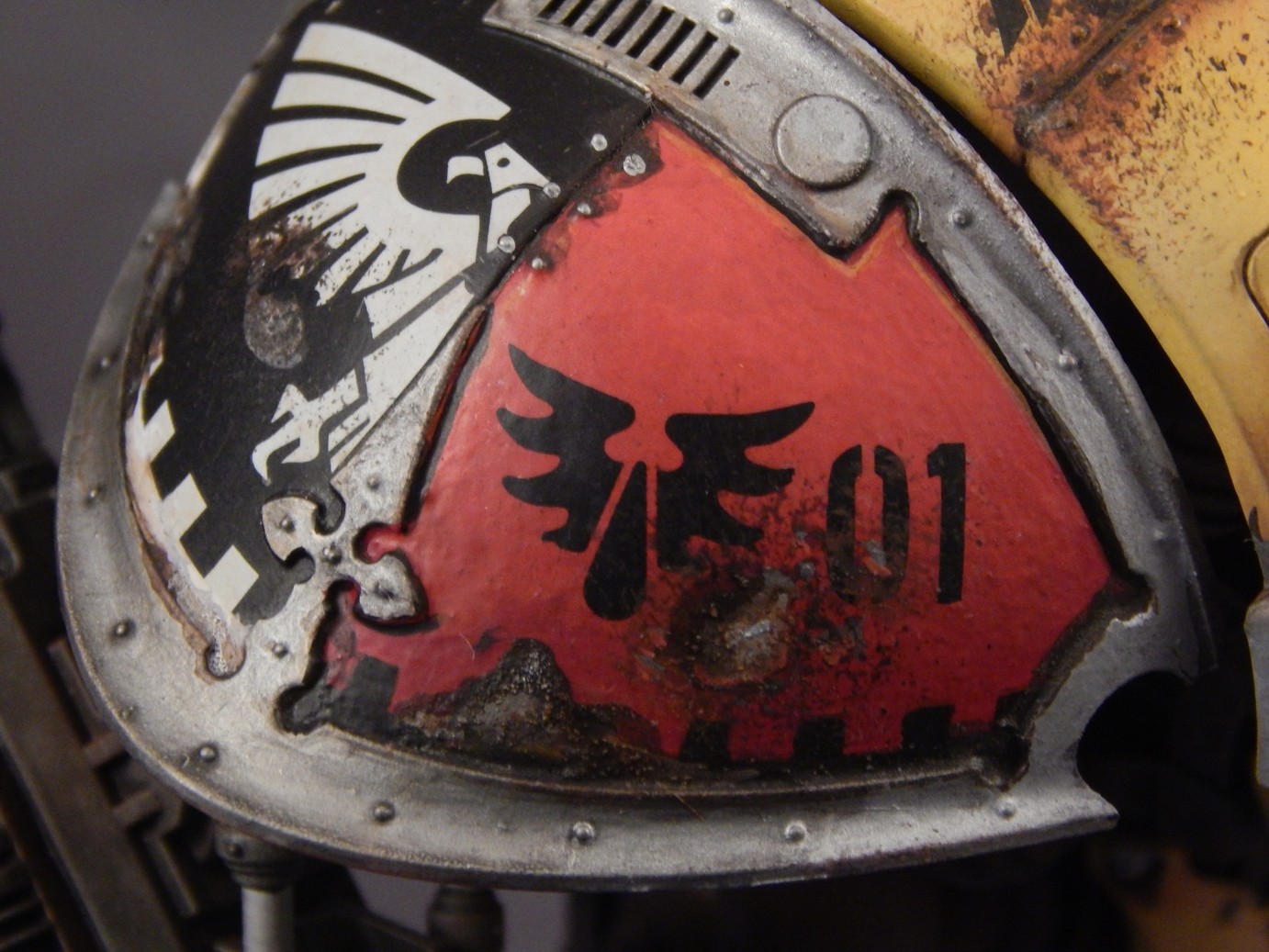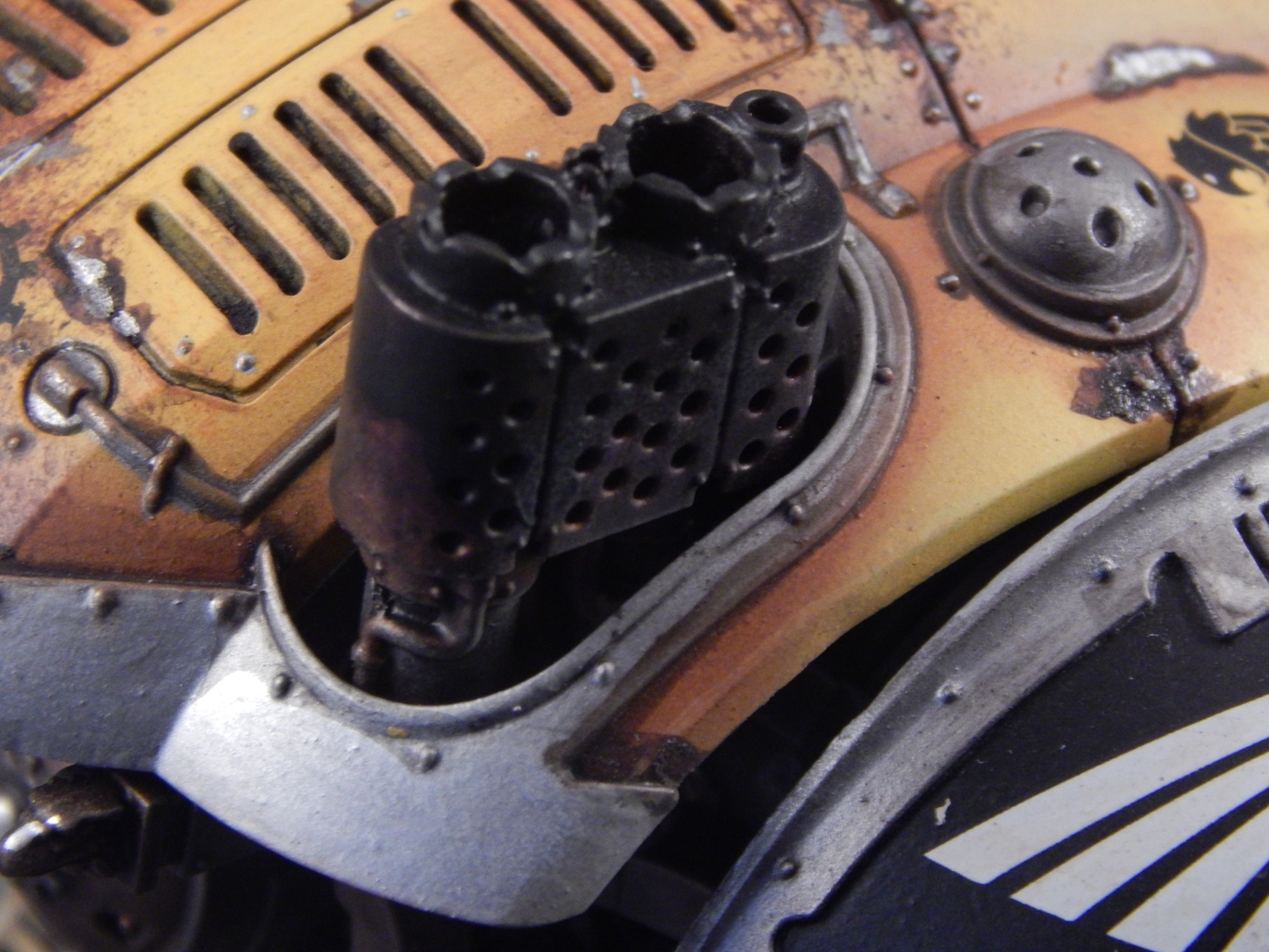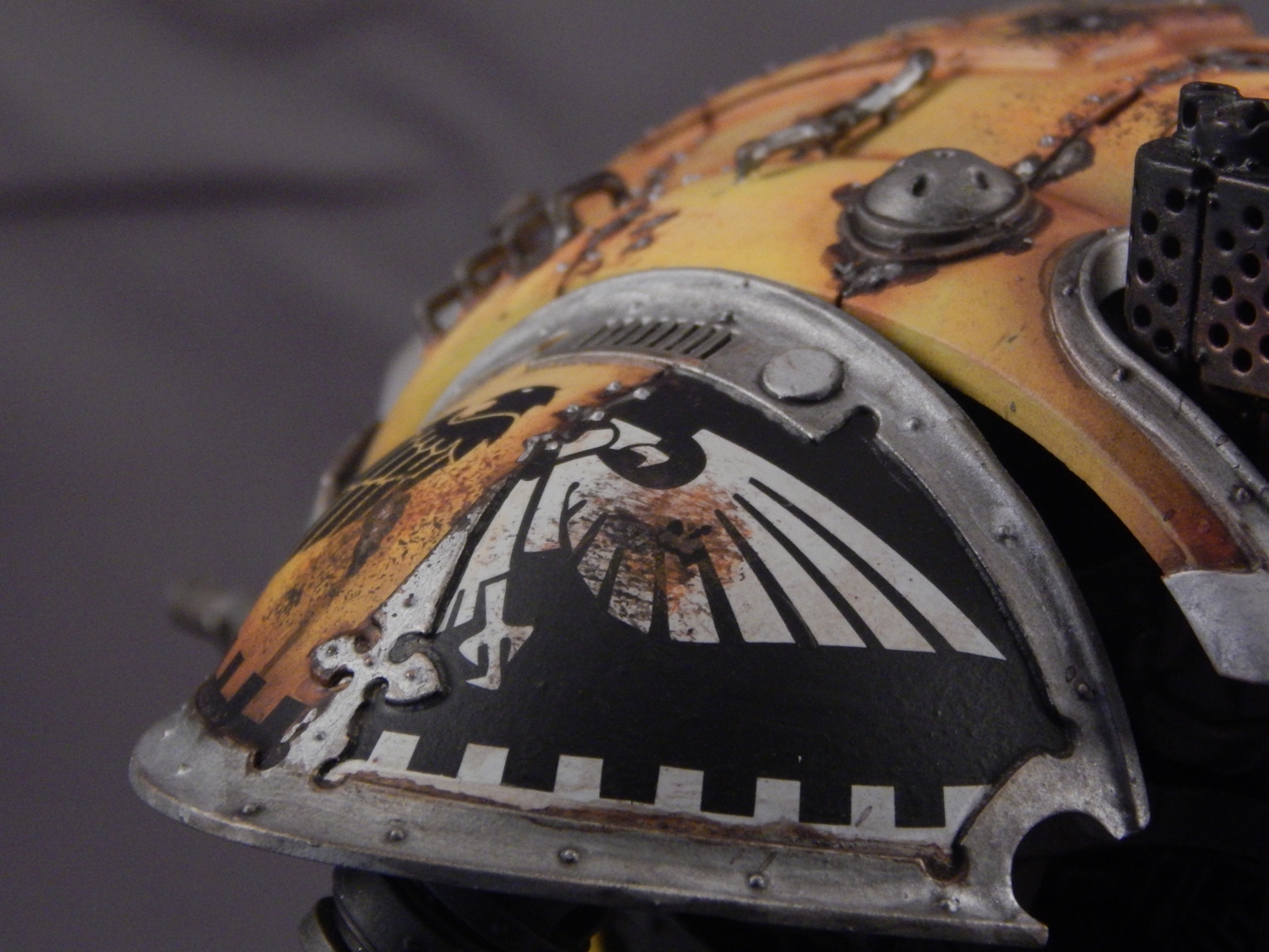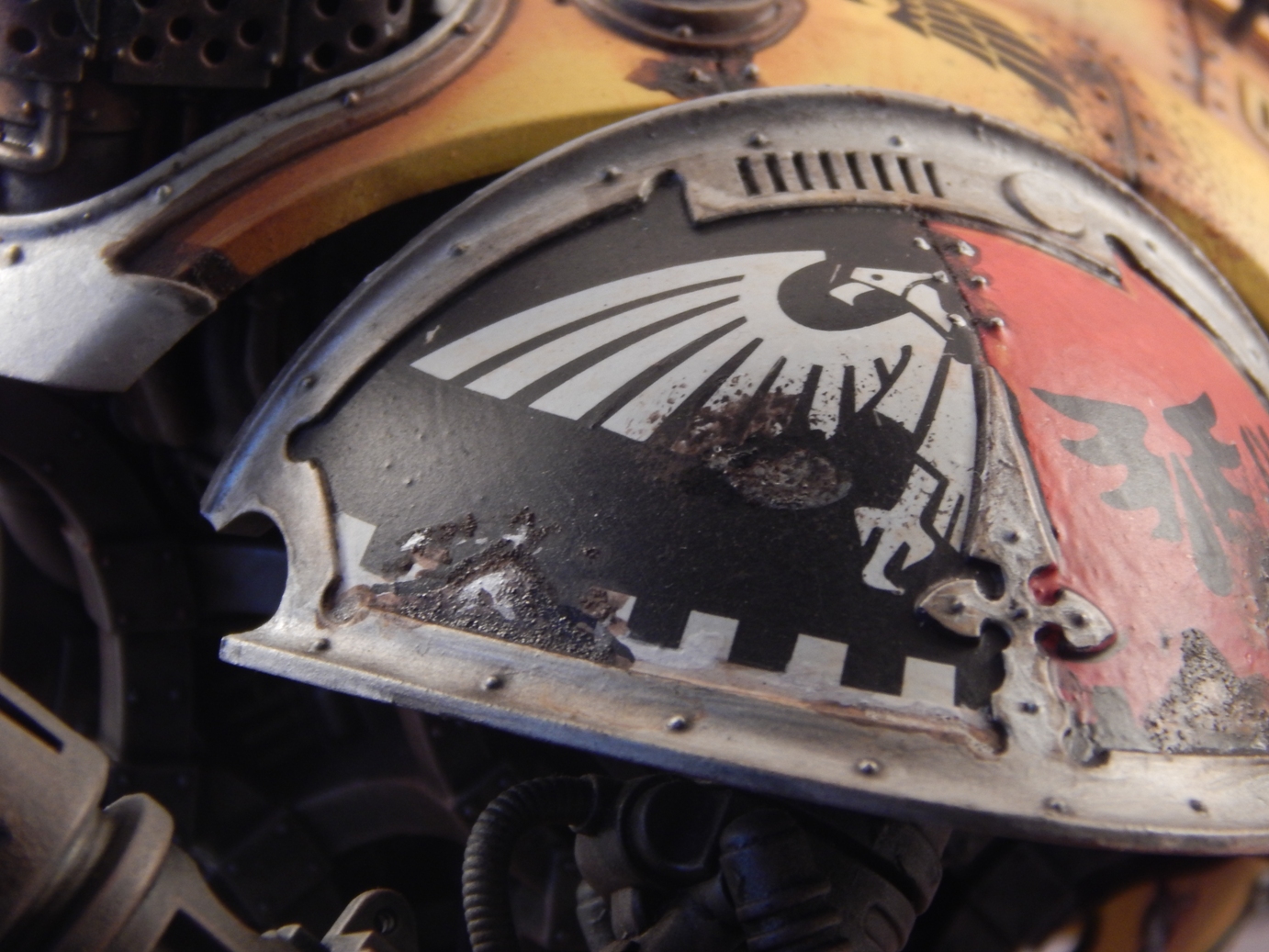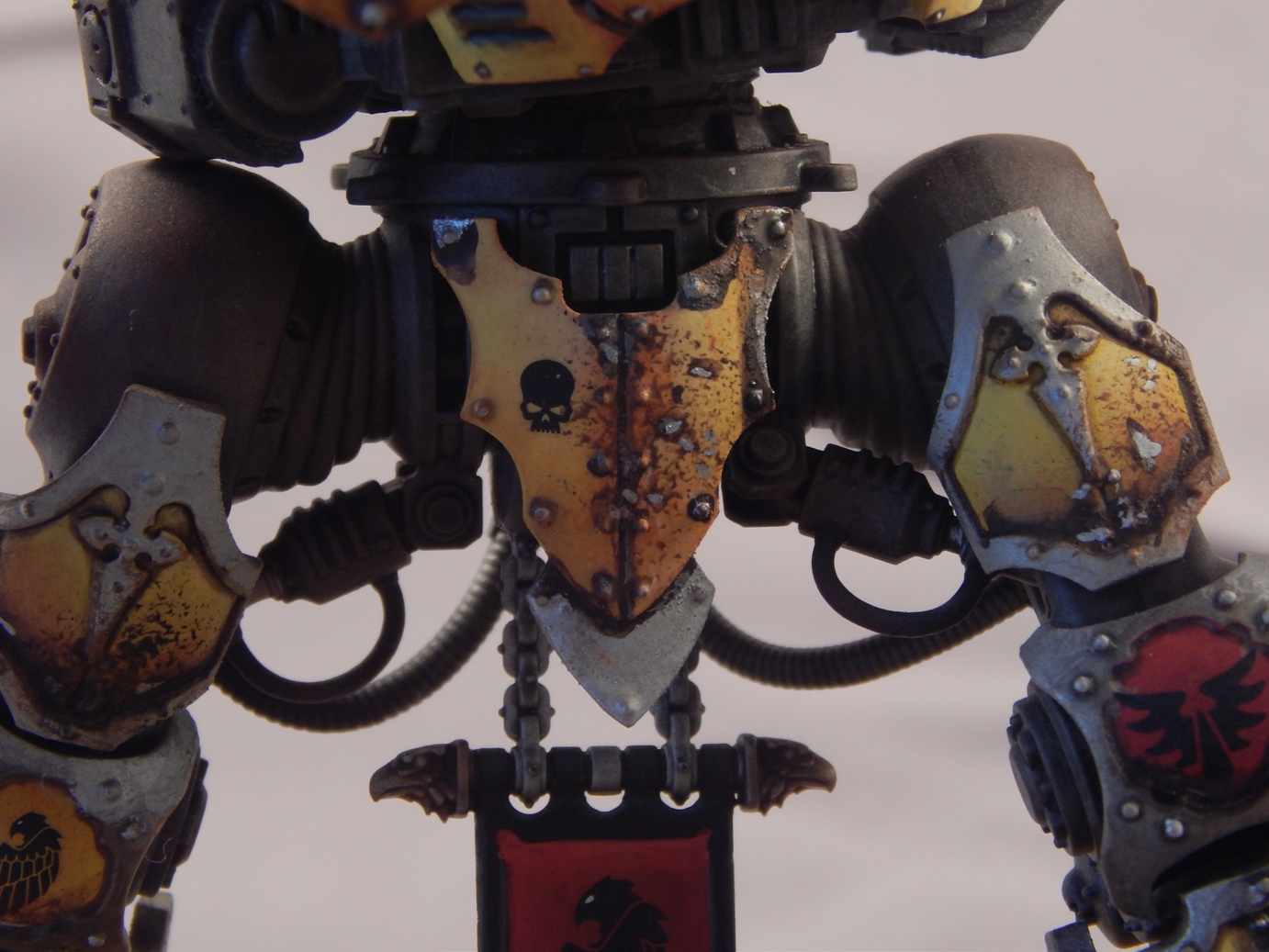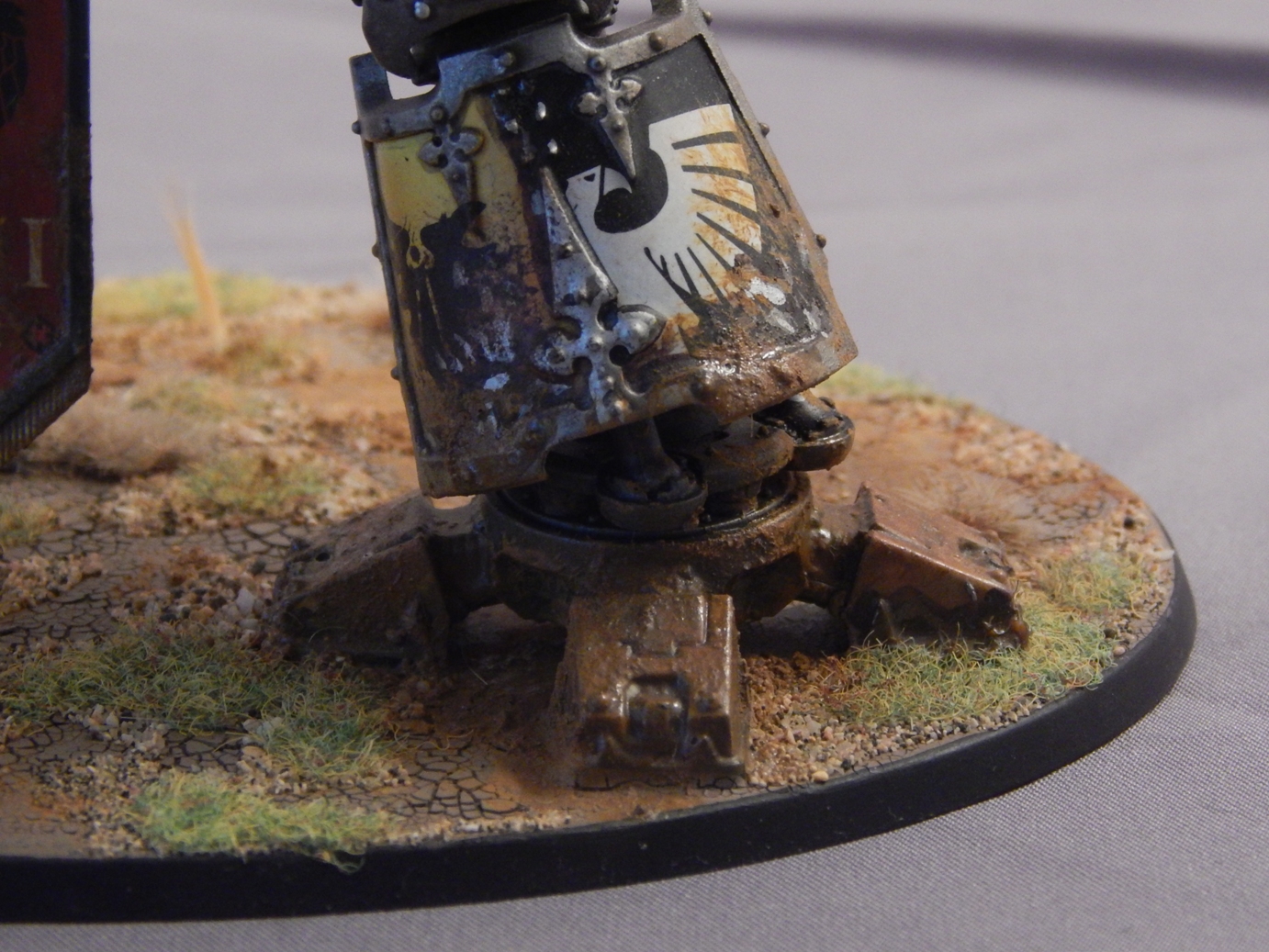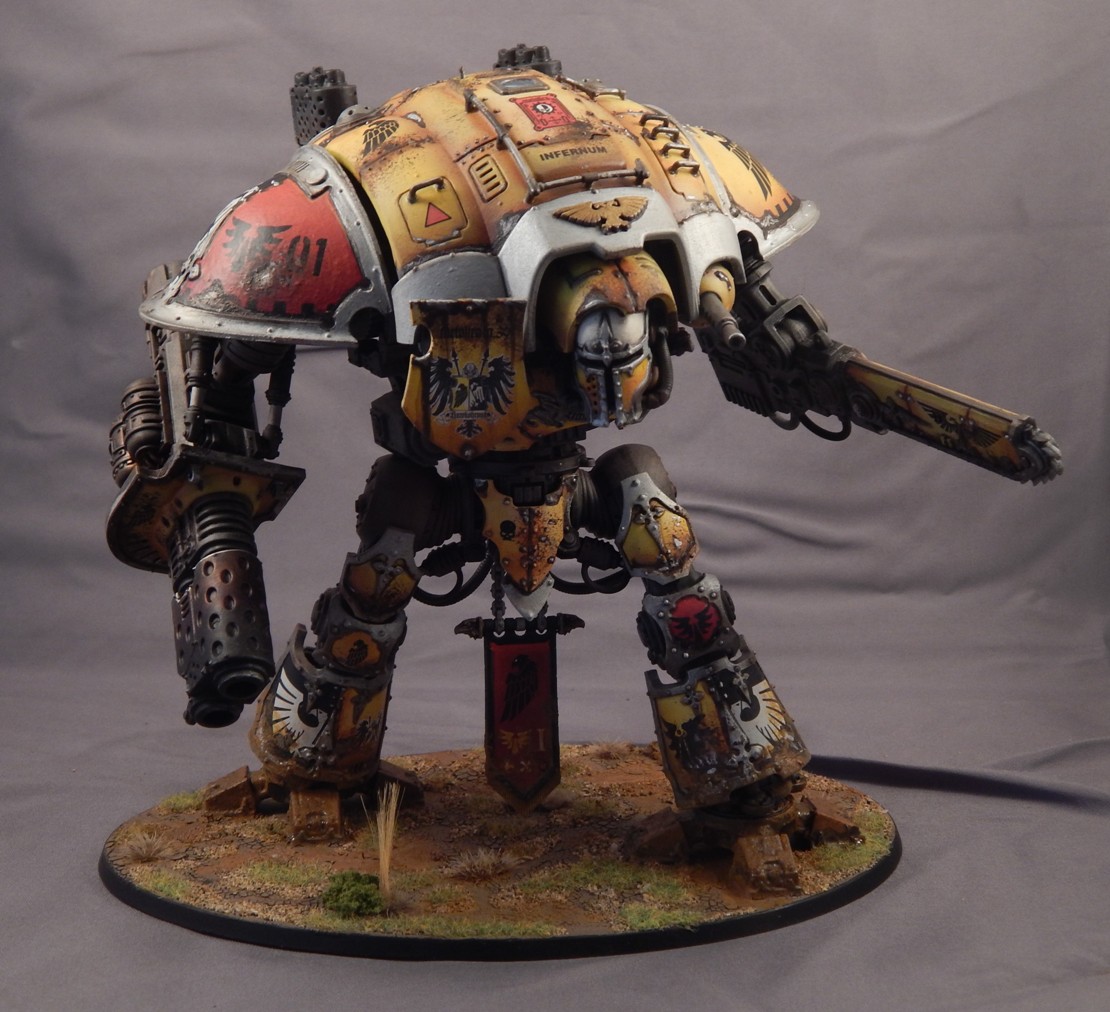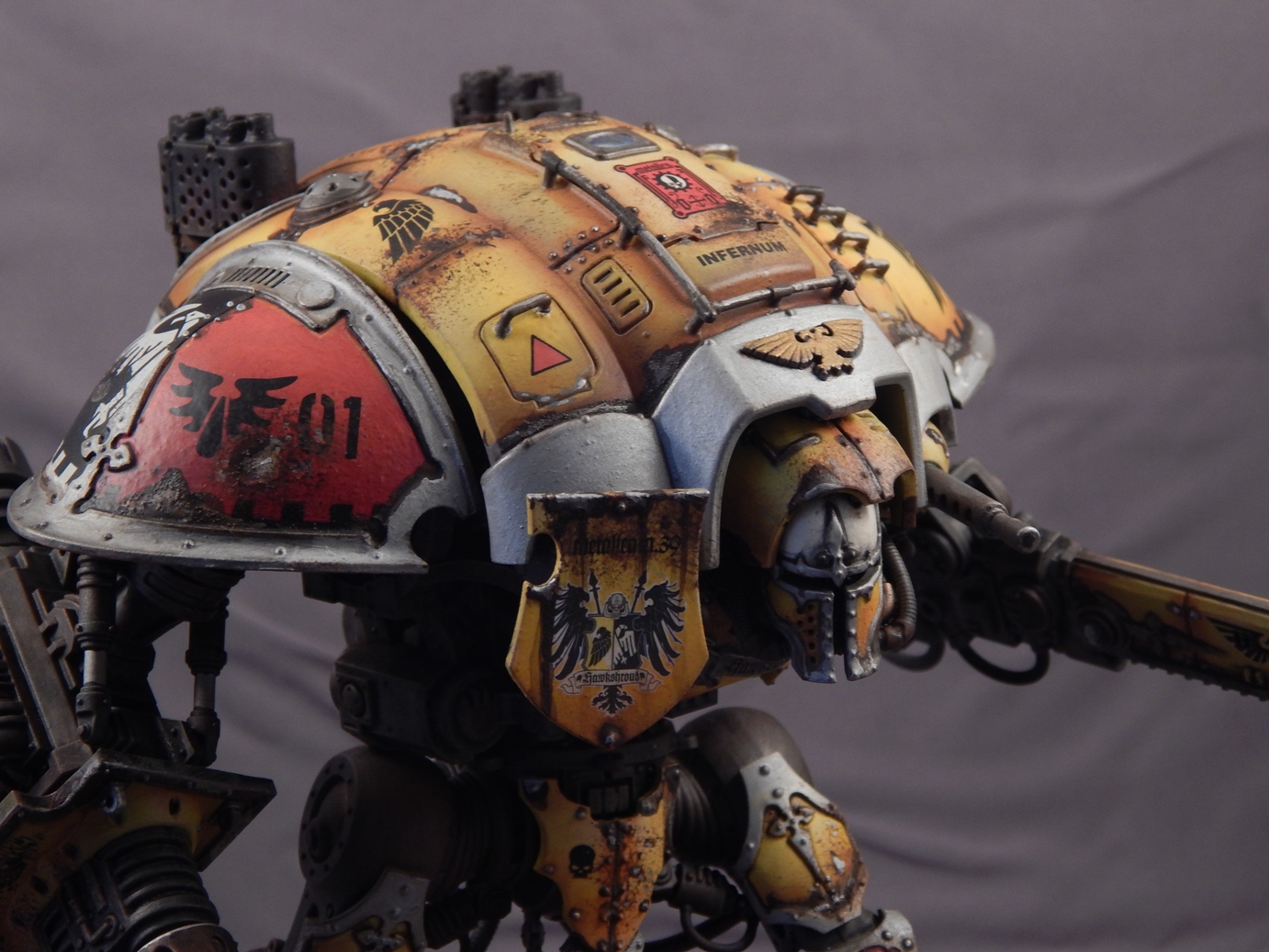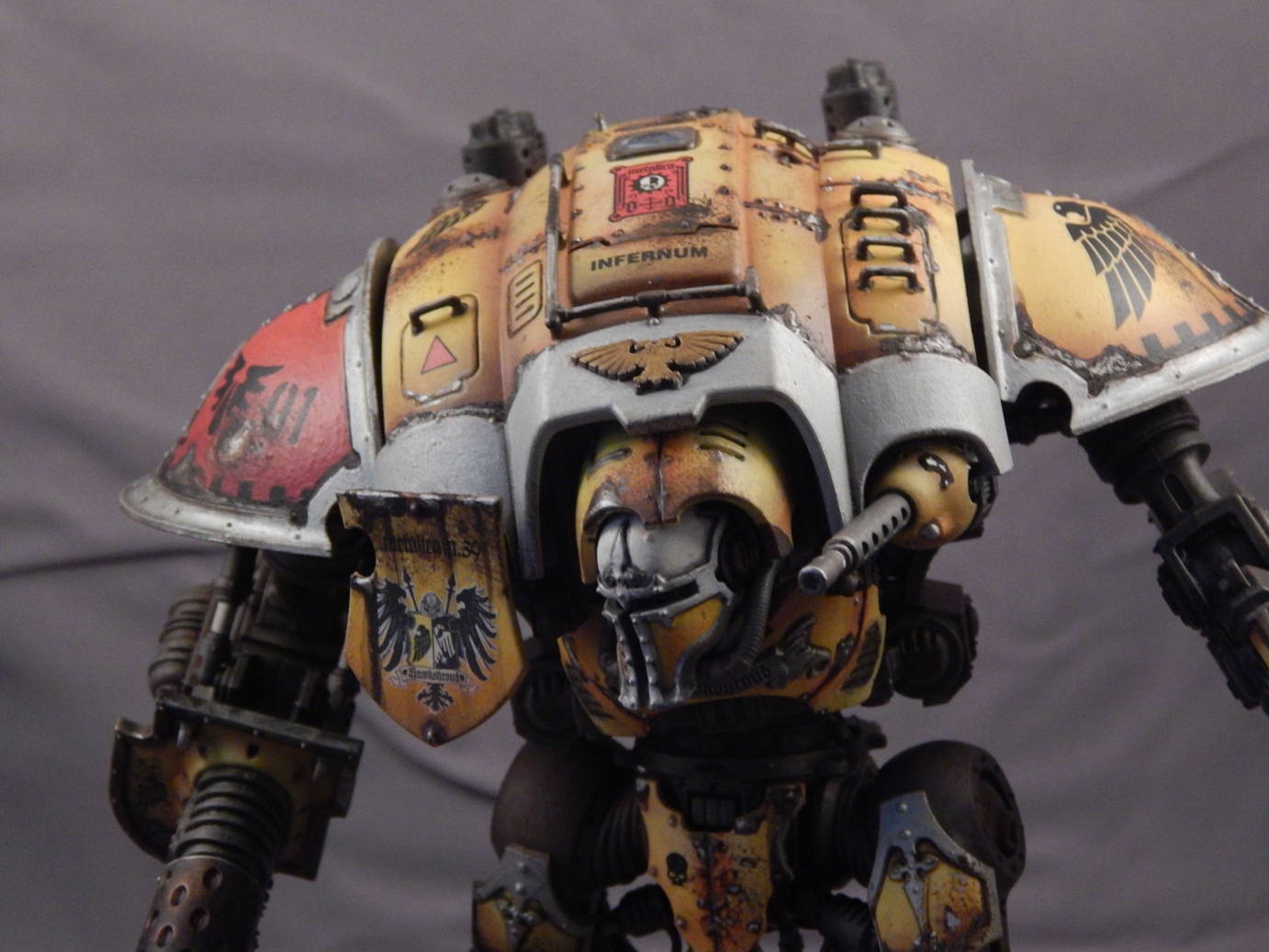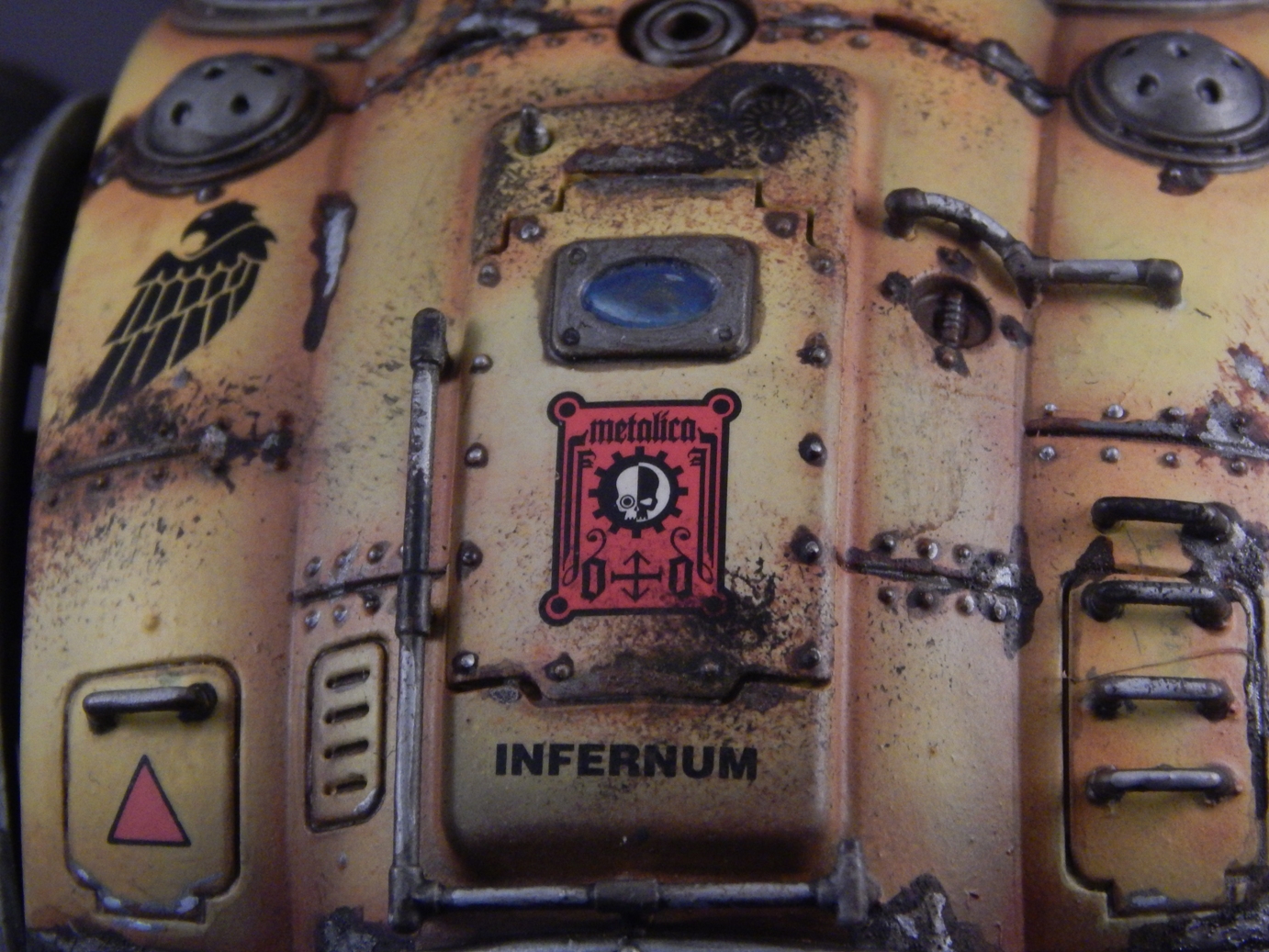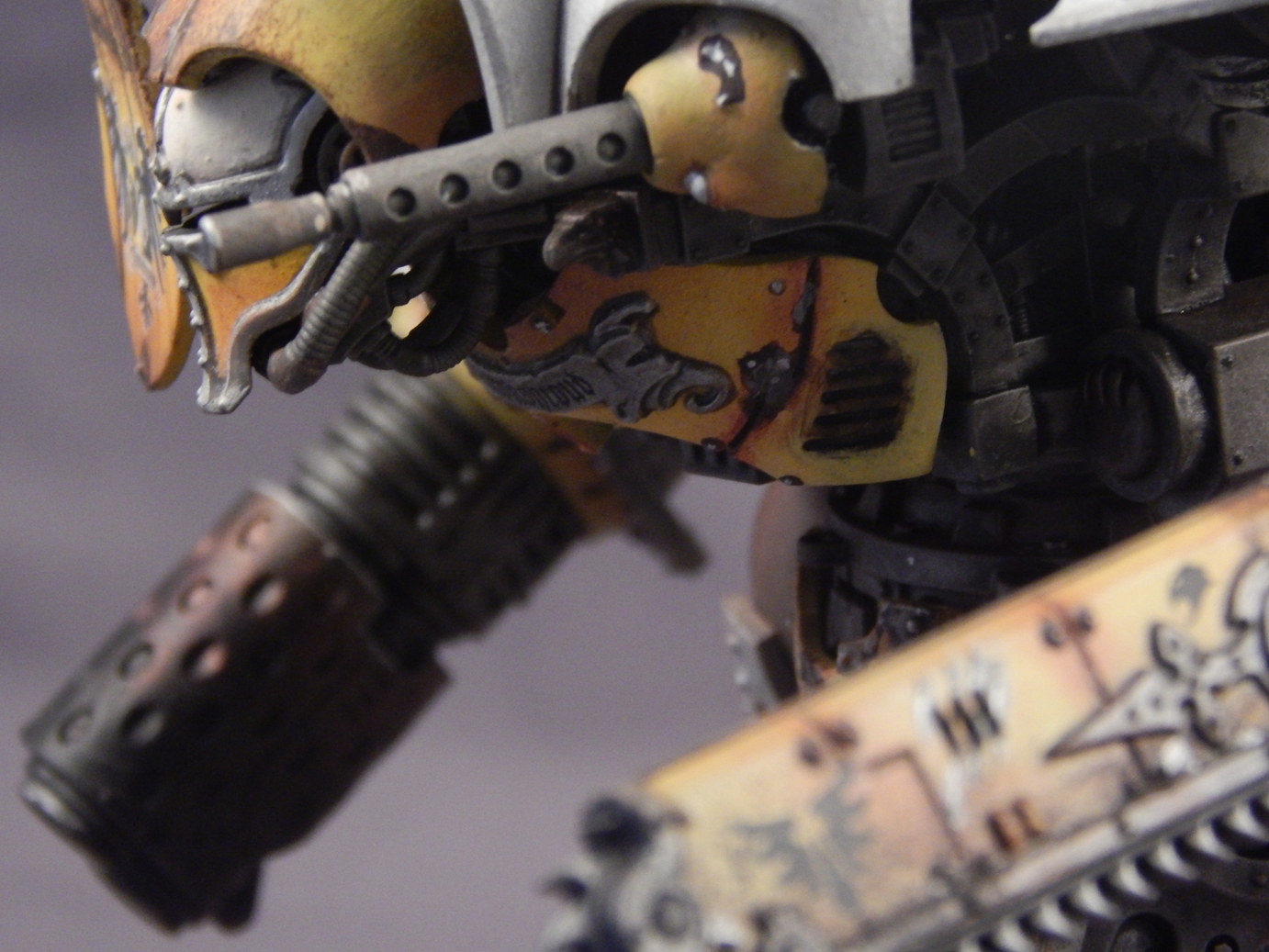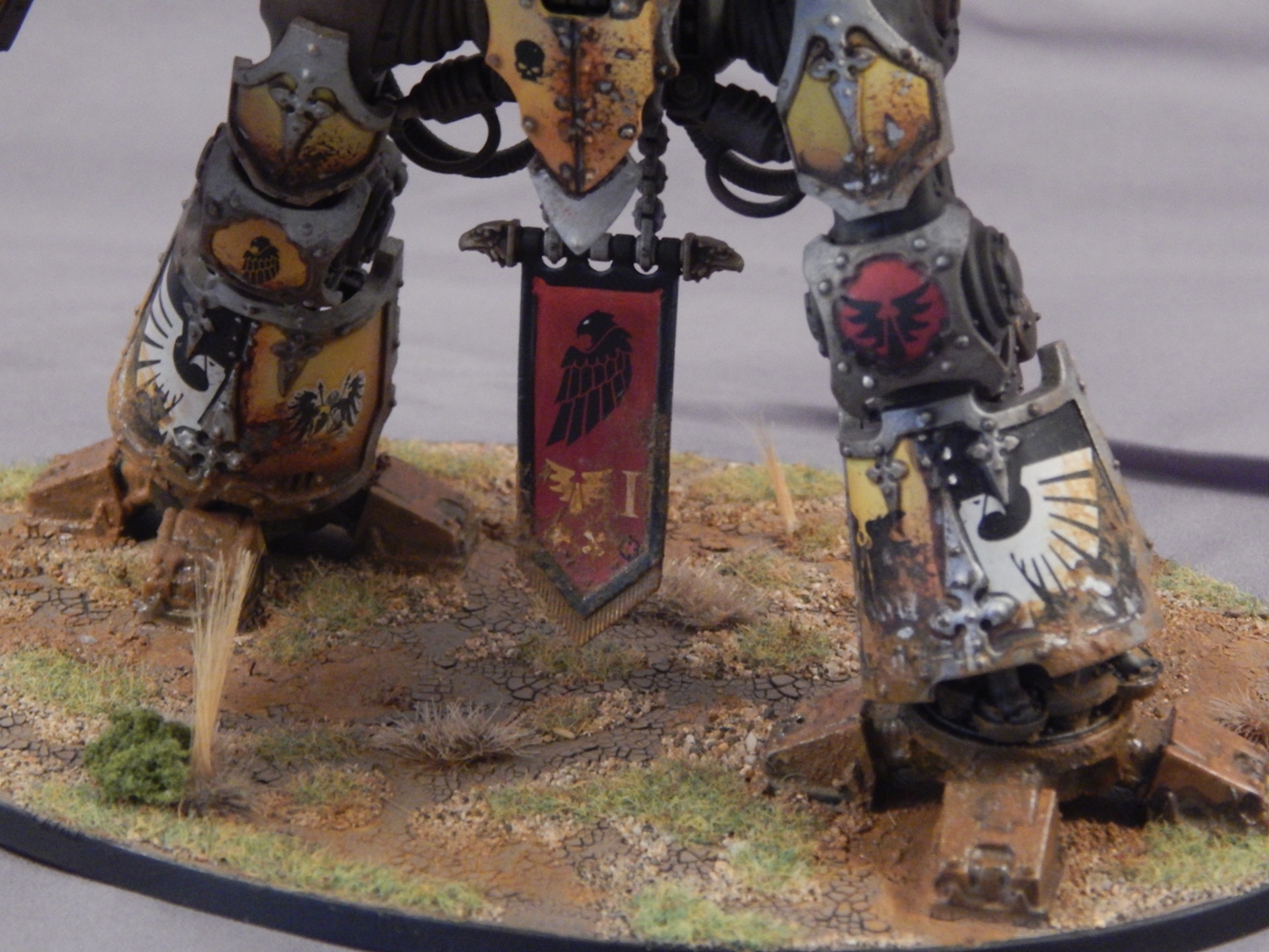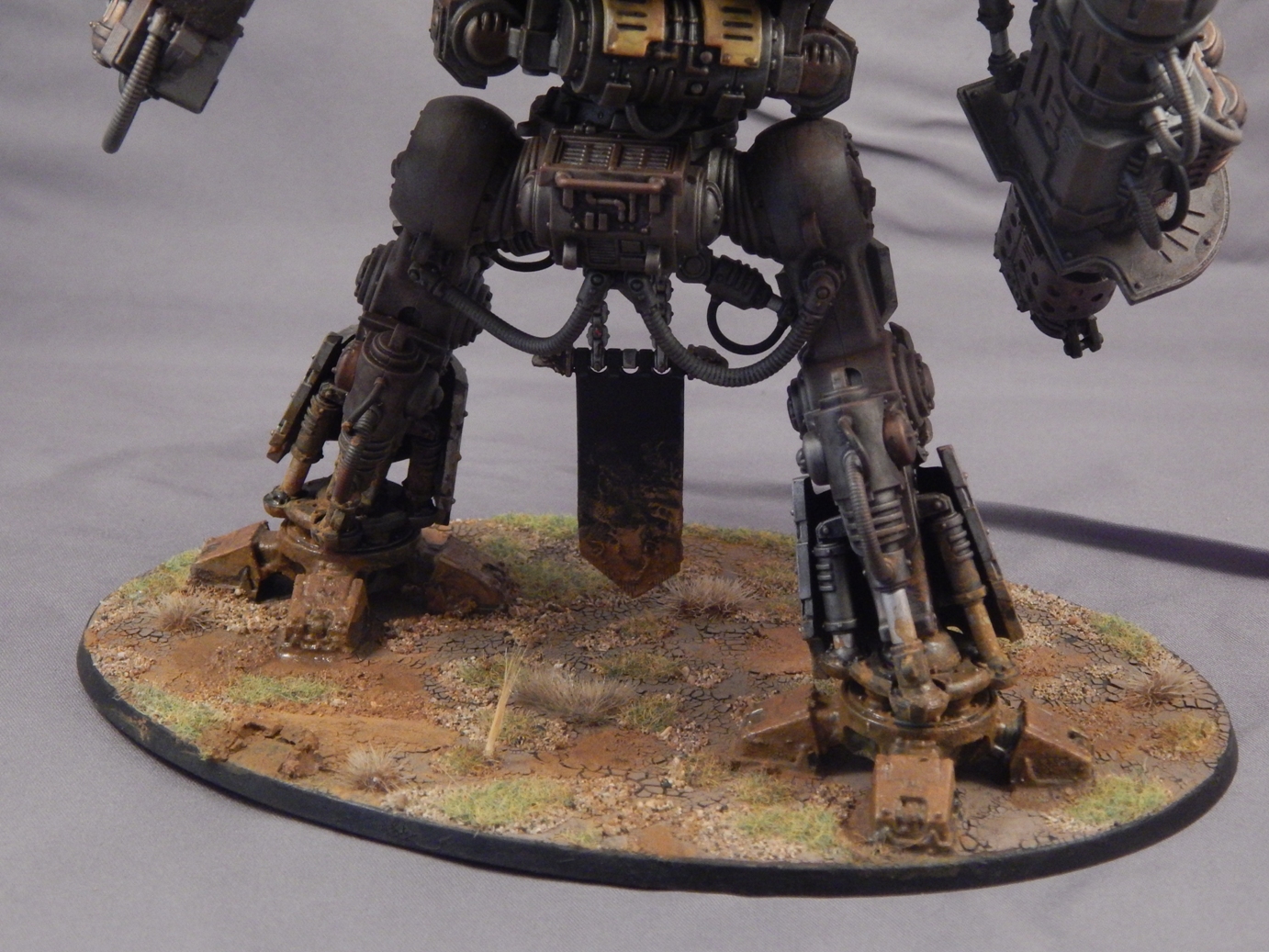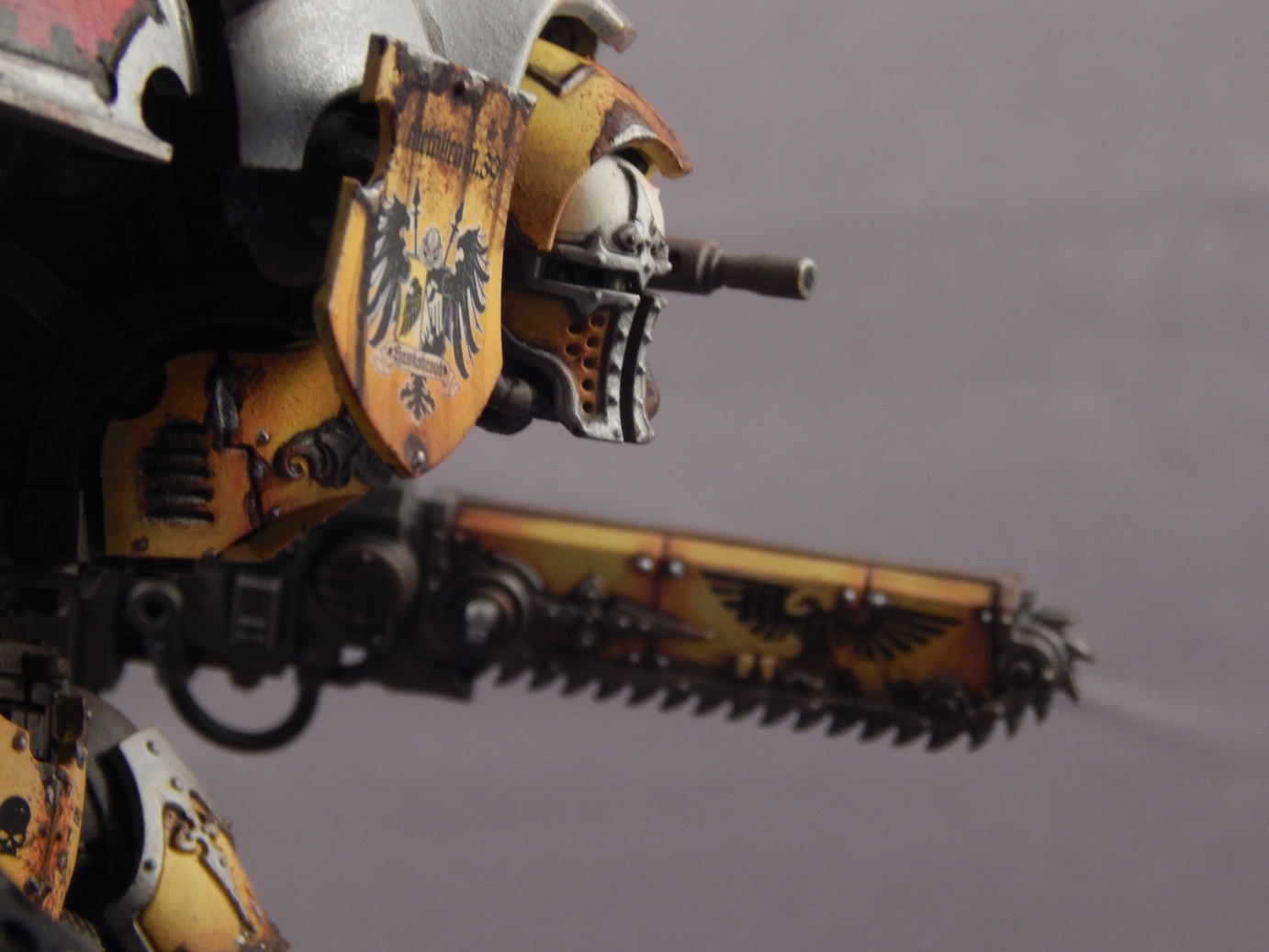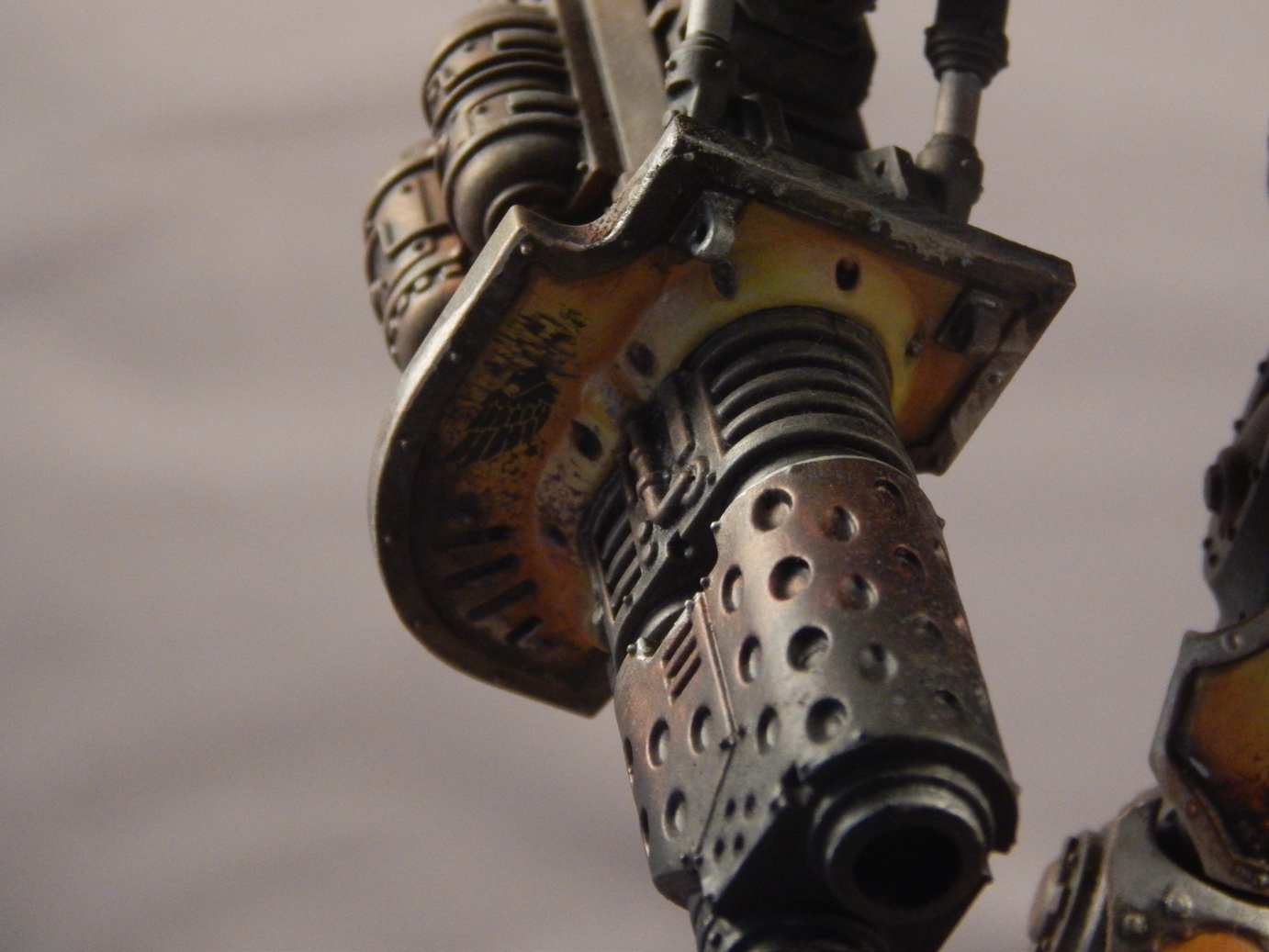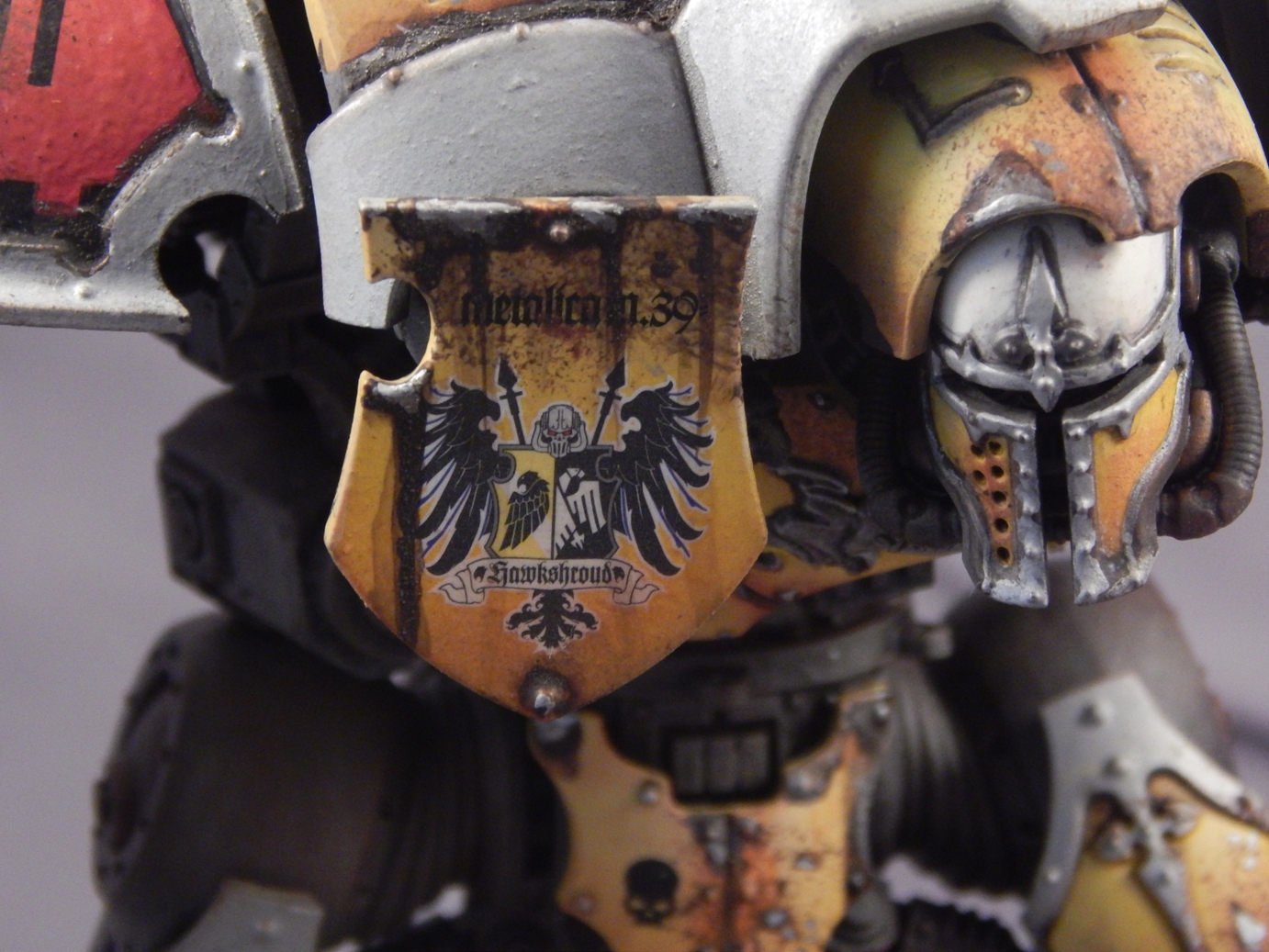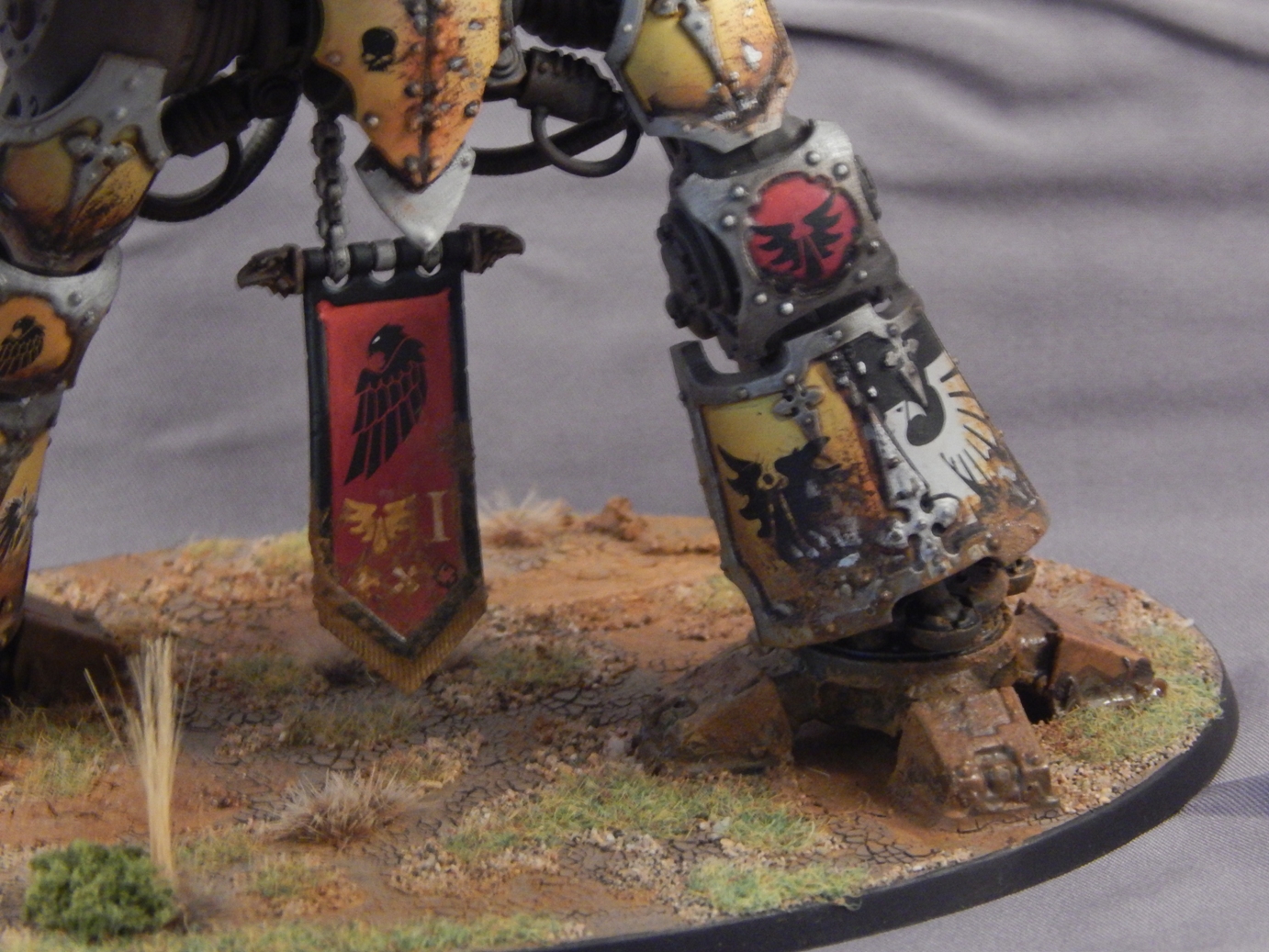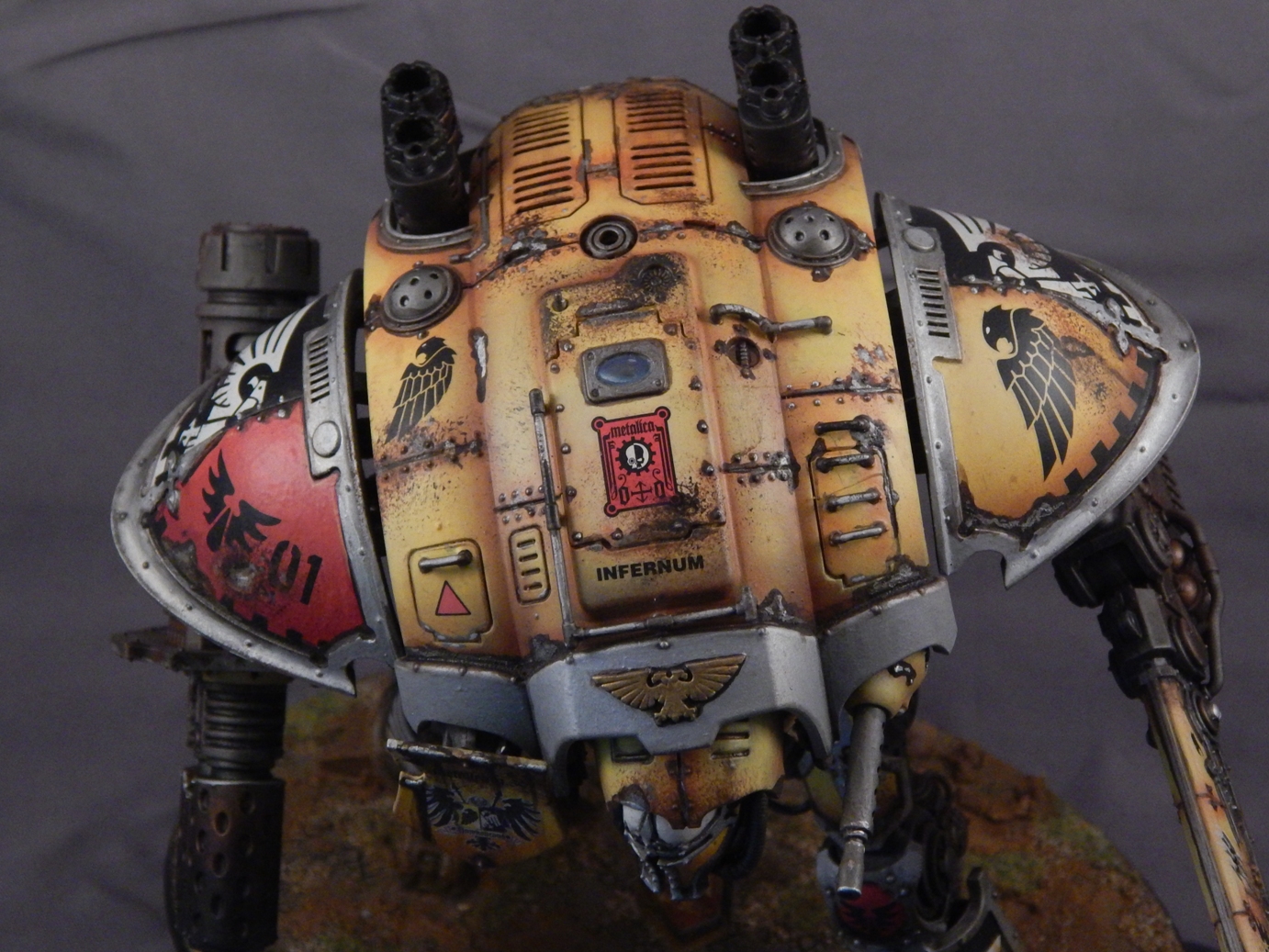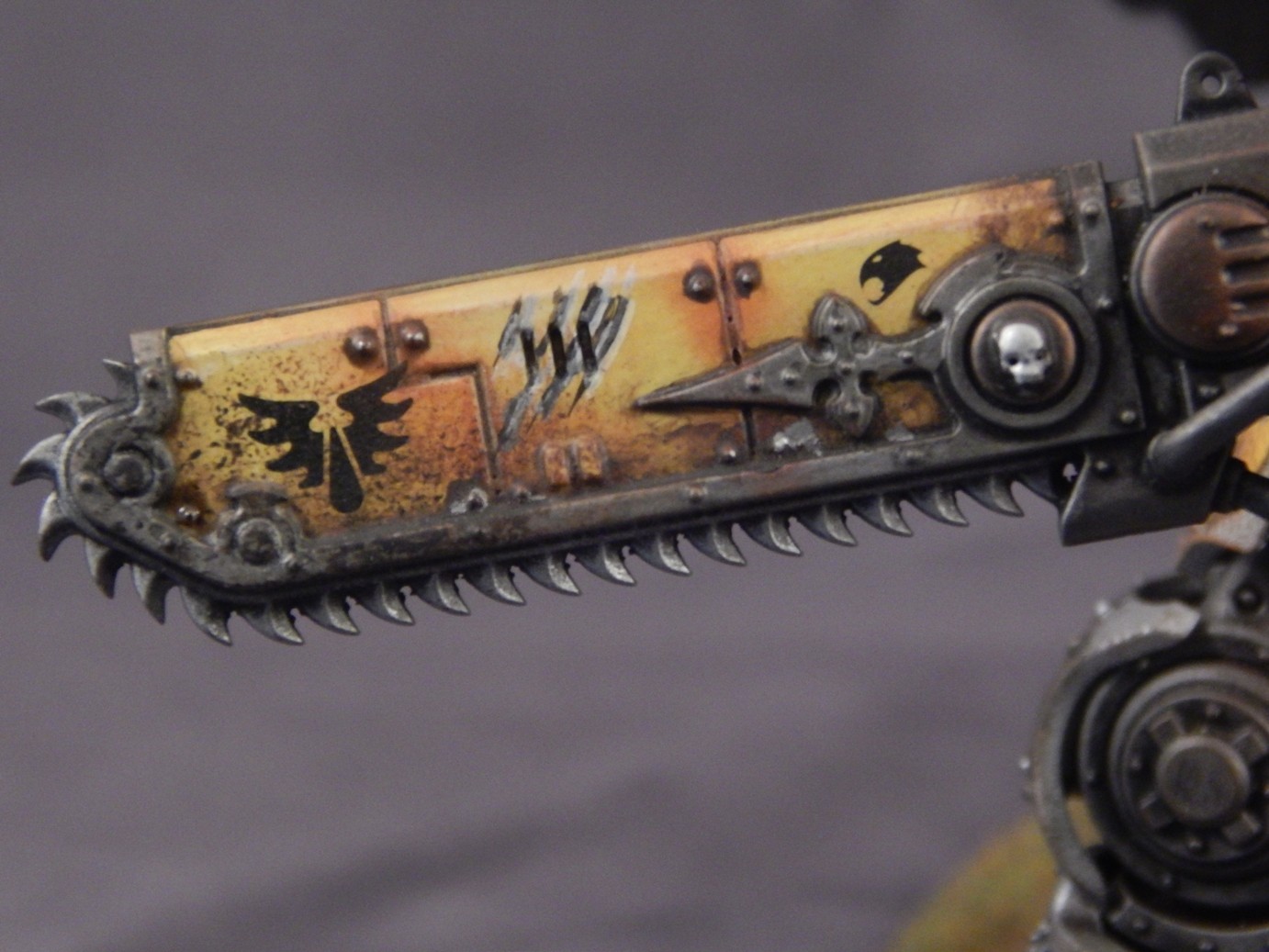 This small clip lets you see it in a more natural setting and in motion:
Have you used techniques like this before? What was the outcome? and if you have never used it, will you try them in the future?
Please leave comments below.