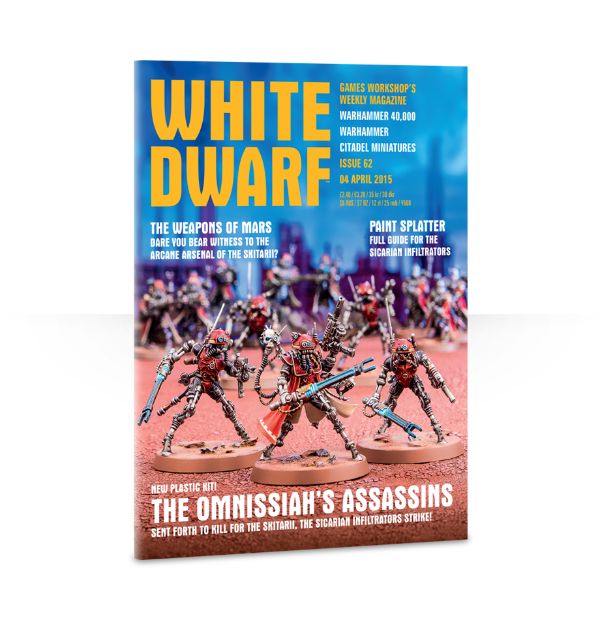 Even more Ad Mech Martian raiders are here. Checkout this first look at the new White Dwarf! It's got new Assassins!
Issue 62 has arrived, and it's once again all Ad Mech all the time! Well there's some other Fantasy features and Daemon stuff splashed in there too, BUT let's talk about the new killer robots from Mars.
Today we got a few new clues about how the army is supposed to work, and some background on the new Sicarians as well.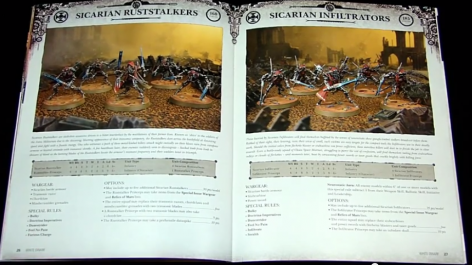 Plus the rules for both versions of the new Sicarians, and the first look at the new codex cover too!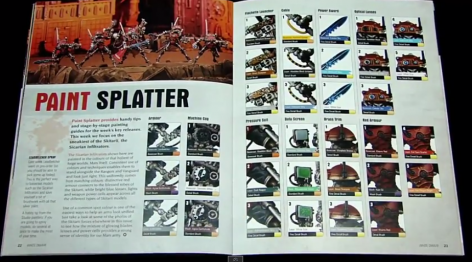 Rounding out the issue is yet another fantastic (but small) Paint Splatter article on small details like datascreens, power weapons and hazard striping.
To be fair I should mention they announced the results of the 2014 Miniature of the Year awards, and let's just say the best Knight won IMHO.
Did you know Games Workshop released 96 kits last year? I had no idea, wow what a staggering rate of release.